This year, we are excited to offer our clients the chance to enjoy a summer holiday in the home of well-renowned local artist Vanessa Fawcett. We caught up with her to find out more about her unique home Teal House in Rock, what inspires her and her favourite things to do locally.
Tell us about how you got into art?
At school I made a series of paintings of elephants washing - influenced by my parents living in Africa. These paintings were much admired by the Headmistress and graced the walls of her study.
Where did you study art?
After school I did an Art Foundation course whilst working for a wedding dress maker in York. Later on I studied with Ron Freeborn, Annie Newnham and Neil Drury. In my 40's I went to Reading University to study Fine Art. Unfortunately, illness prevented me from finishing the course, but happily illness also brought me to Cornwall where I have recovered!
What inspires you to create?
Colour, fire, light and energy. I see colour as a kind of energy that I want to unwrap and make even more exciting, I try to juxtaposition colours to increase intensity.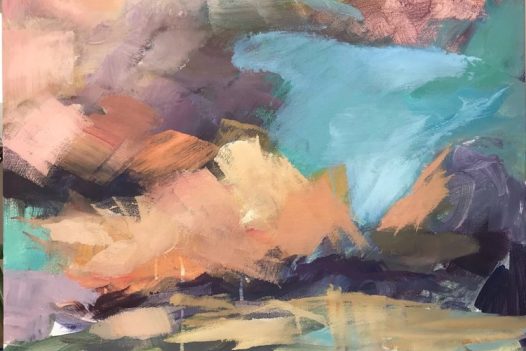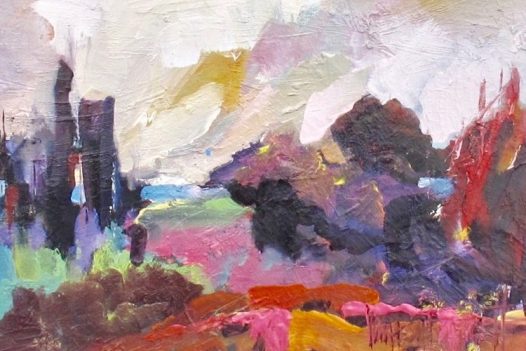 Describe your work in four words.
Vibrant, ambiguous, meditative, energetic.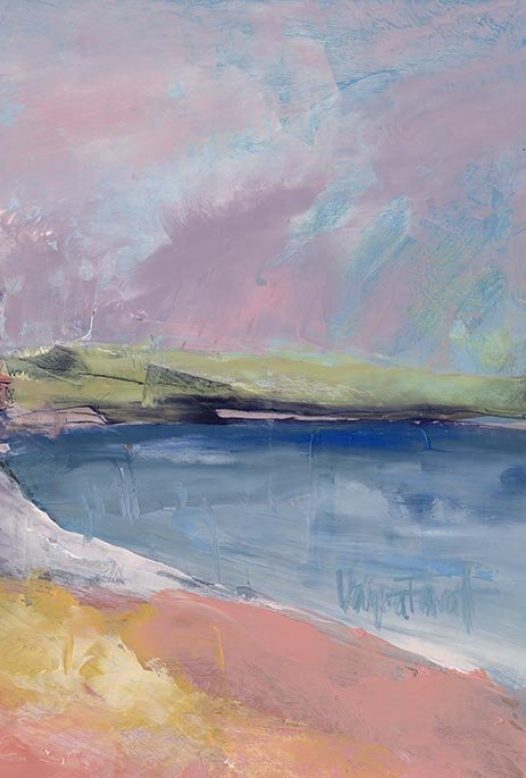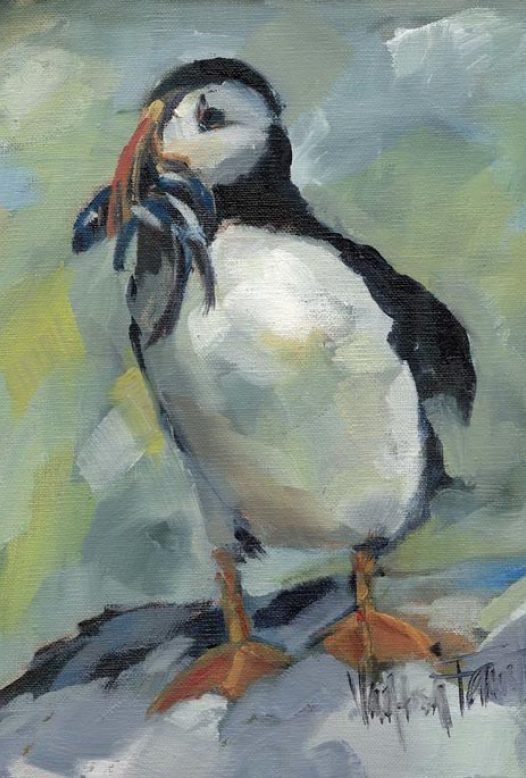 Tell us about your relationship with North Cornwall. Do you have a favourite area to paint?
Light, drama and energy dictate what, when and where I paint. At the moment the Camel Estuary is my focus. It is a massive subject full of challenge and enjoyment in equal measures.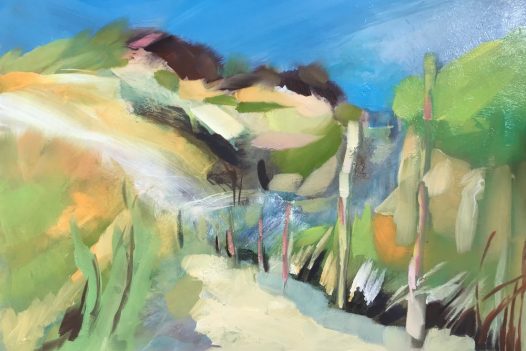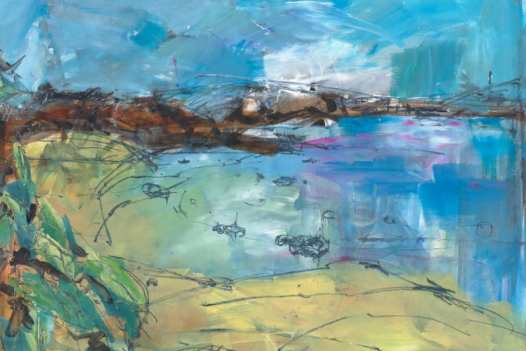 Tell us about your inspiration behind the design of Teal House.
Teal House and the build were my design and inspired by an intense desire to get well. I feel the most healing place for me is where land meets sea. A 'line in the sand' on both counts if you will, a departure from my past and the start of my coastal future. I lived 'virtually' in this house long before it was built. I designed and drew the plans for this wood house full of natural light, all the while my intention was to design a house that sits quietly in its plot. Teal means plot of cultivation in Cornish and this plot was indeed exactly that, a vegetable garden for Shoals House.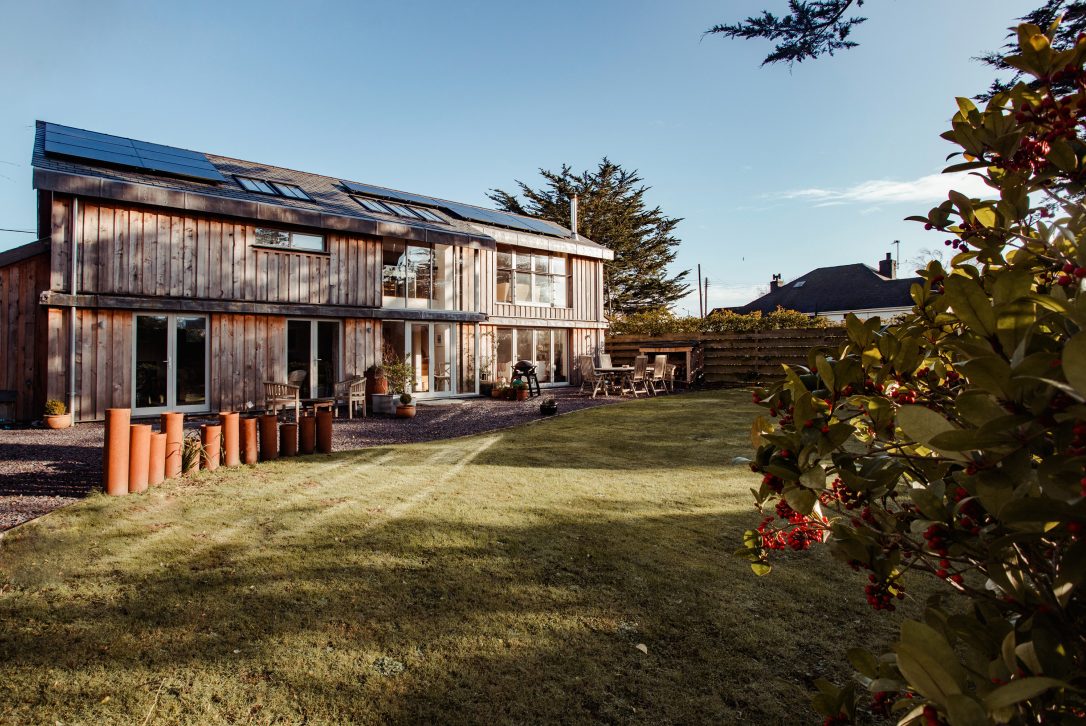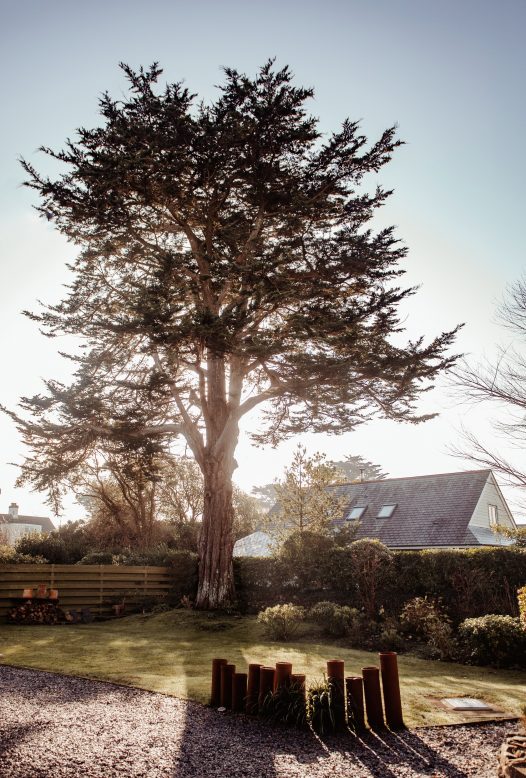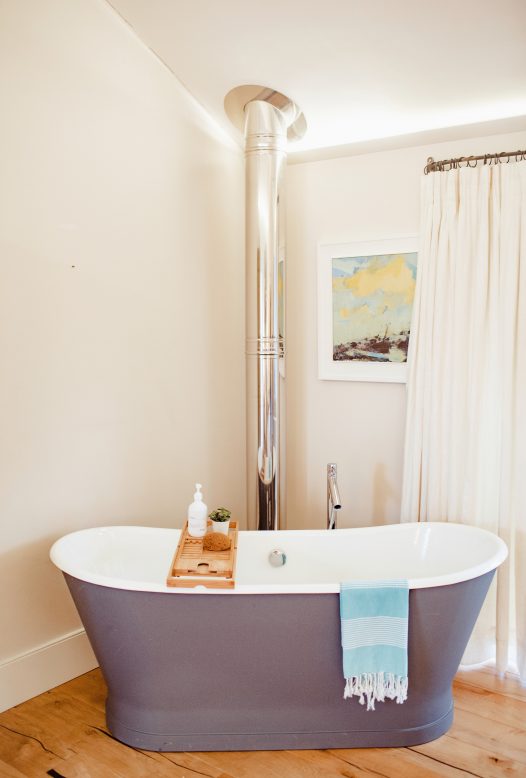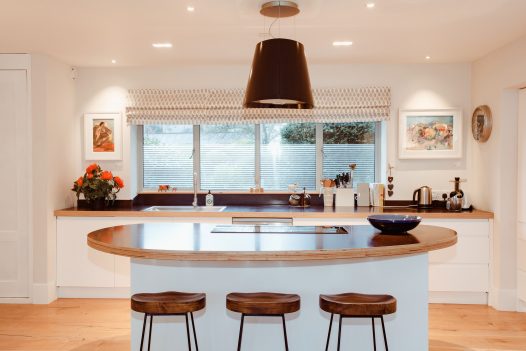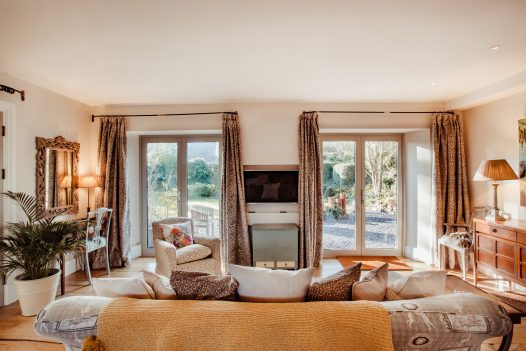 How did painting influence the design of the house? Where in Teal House is your favourite place to paint?
Natural light was the most important ingredient for me. I use the landing of the first floor where the north and south facing skylights provide the best natural light for painting with oils.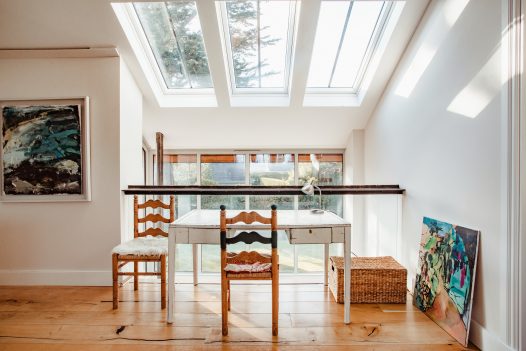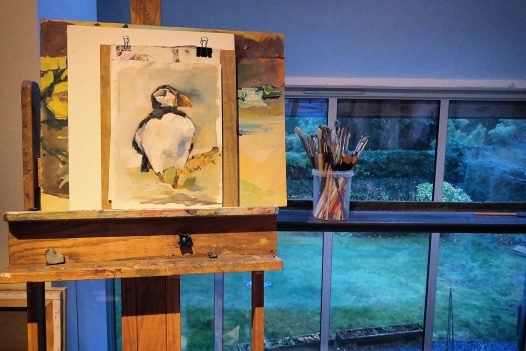 Which pieces of art can guests expect to see in Teal House?
Seascapes of nearby beaches and local landscapes. Also, huge bunches of flowers and the odd nude too. Really joyful colour is my passion.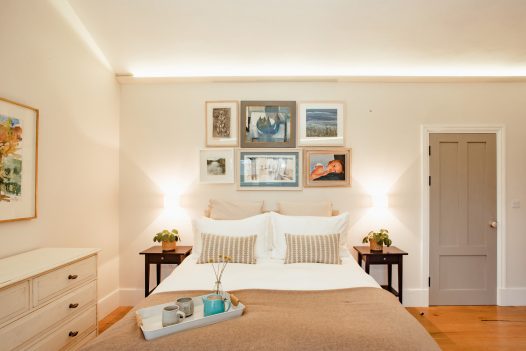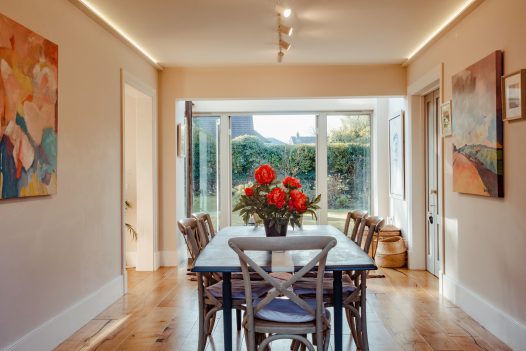 When you are not painting where can you be found?
Walking, sketching the landscape or mixing fabulous vegetables and fruits in my juicer to make vibrant juice! Sometimes self-discipline (read panic) overwhelms me and sitting at my desk working through mountains of paperwork is the only option.
What are your top three things to see and do locally that you would recommend to guests at Teal House in the summer?
1. Walk up Brae Hill. Even a humble cheese and pickle sandwich tastes very delicious at the top.
2. Check out what Camel Ski School are up to and go and have some watery fun there!
3. Enjoy a surf (or lesson) in Polzeath with a pro, the feeling is fabulous, and you will have a new healthy habit!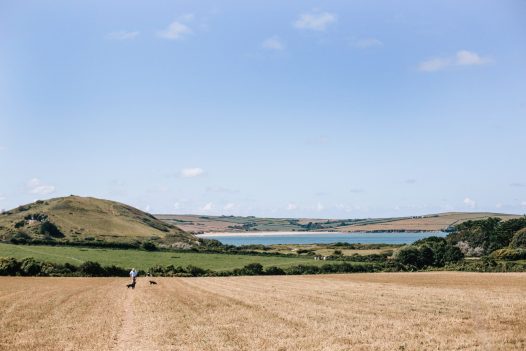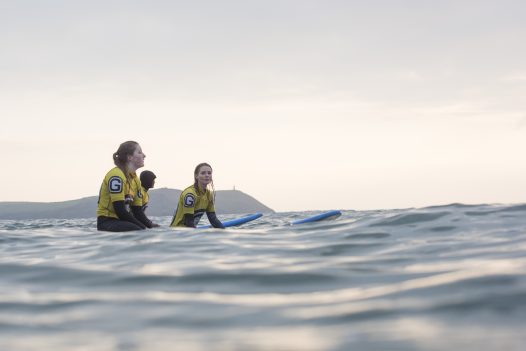 How can someone commission or purchase your artwork?
I am happy to discuss commissions. Some of the artwork in Teal House is for sale (clearly marked). Check out my website for further information.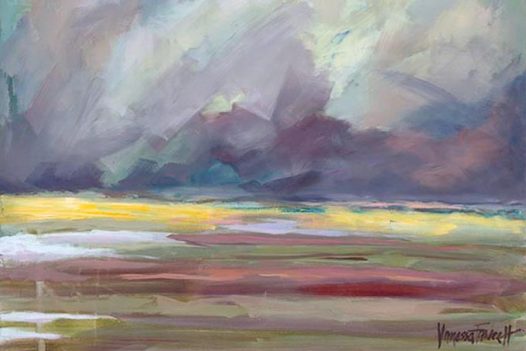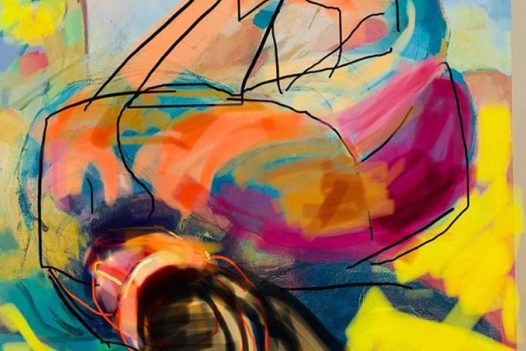 ---
Experience Teal House
Built with the finest craftmanship, this impressive wooden home provides a tranquil haven for those seeking escapism and pure relaxation. Perfectly situated on a tranquil lane in Rock, Teal House is the ideal base to make the most of your holiday on the wilds of the North Cornish coast. Guests can look forward to an authentic and creative holiday in the heart of Rock. Teal House is available to let for the summer holidays (11 July to 05 September). Teal House sleeps up to eight guests and welcomes one dog (by negotiation).