When Surfside first opened its doors in May 2014 our aim was to sell great quality food and drink on the beach, using the produce available right on our doorstep.
Lobsters were seen as a luxury item, perhaps only enjoyed as a lobster thermidor in high-end restaurants, and often not widely available in Cornwall. We wanted to change this; after all, it makes sense that if you have a restaurant on the beach, within a stone's throw of the Camel Estuary, you should make the most of the local seafood, right?
However, with the average cost of a large lobster from the boat being around £20, the high price tag was certainly restricting to both restaurants and customers. We worked very hard with local suppliers to get the price down and to develop a menu that was accessible, and where lobster in any form could be enjoyed.
The key to doing this is efficiency. We make the most of every lobster that comes into our kitchen, as you can see from our video of Tristan directing one of our lobsters. Our lobster roll, one of the most popular items on our menu, is the perfect example of this. Lobster tail, claw and knuckle meat, in our homemade apple and celery relish, are encased in a Da Barra Bakery ciabatta. We also offer lobster tail meat as an add-on in our Mac 'n' Cheese.
At times, we purchase a whole catch from the fishermen we've built relationships with in nearby Port Isaac. This means we can ensure the best quality from local lobster stocks as well as keeping our prices down, with the saving then being passed on to our customers.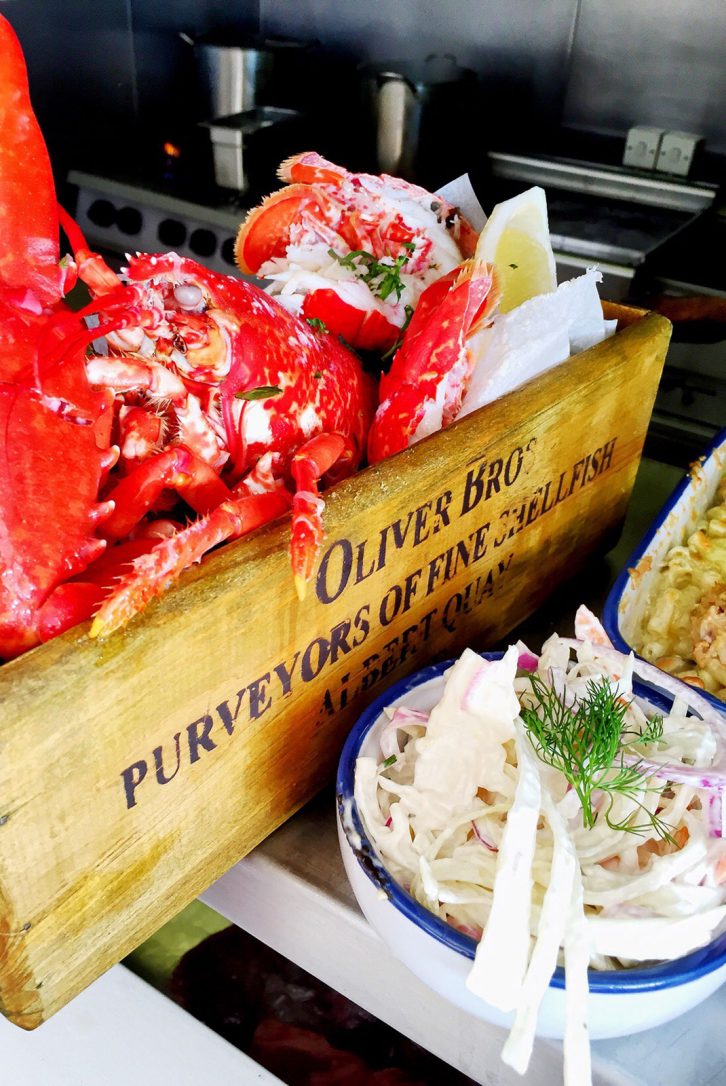 Sustainability is also hugely important to us and in the last 12 months we have become part of the Padstow-based National Lobster Hatchery's 'Buy One Set One Free' initiative. For every whole or half lobster we sell from our evening menu we ask customers to donate an optional £1 to the hatchery, which we then match.
We donated over £500 at the end of last season after signing up halfway through the summer, so this year we are aiming to double our donation. The hatchery uses the funds for vital conservation work and its lobster stock enhancement programme in and around the Camel Estuary, ensuring that lobster stocks are not exploited.
Read more about Surfside here.
Browse our Polzeath properties.