Have you ever wondered what's involved in making a surfboard? Take a look inside the workshop of local legend and surfboard shaper Graeme Bunt as he makes us our very own 'Bunty' board.
Here at Latitude50 we love surfing and how could we not with the fantastic surf at Polzeath right on our doorstep? We were excited to design our very own surfboard with local company Local Hero Surfboards, creator of the famous Bunty boards.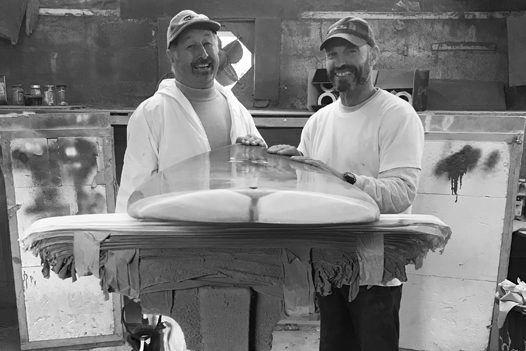 Founder of Local Hero Surfboards Graeme Bunt has been shaping since 1979 and has been taught by the very best in the business all over the globe. Take to the waves in Cornwall and you are very likely to see a Bunty board flying past you.
Each and every board is hand shaped, painted and polished to perfection in their small factory, hidden within the estuary town of Wadebridge. We were lucky enough to be invited into the Local Hero workshop to see our surfboard taking shape.
---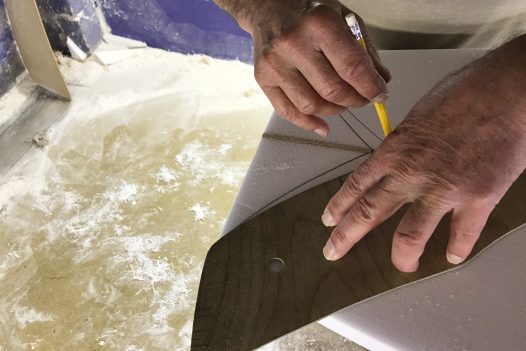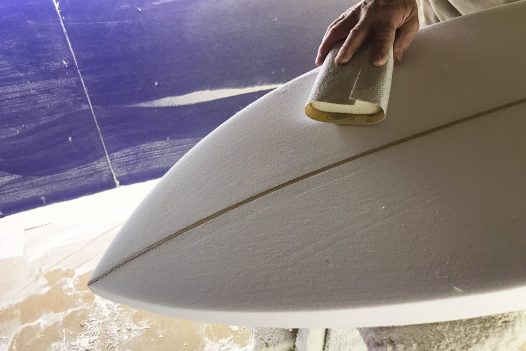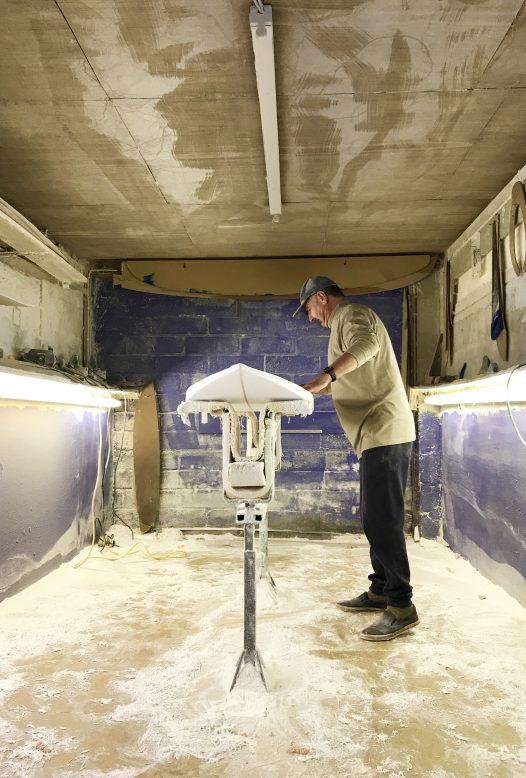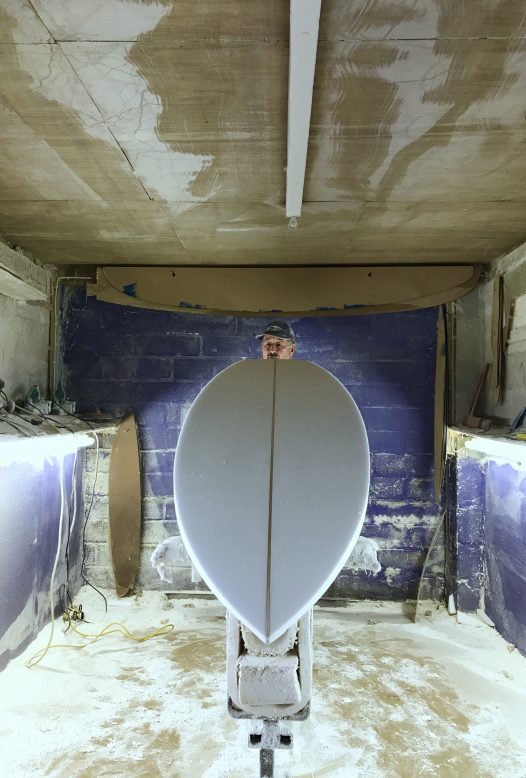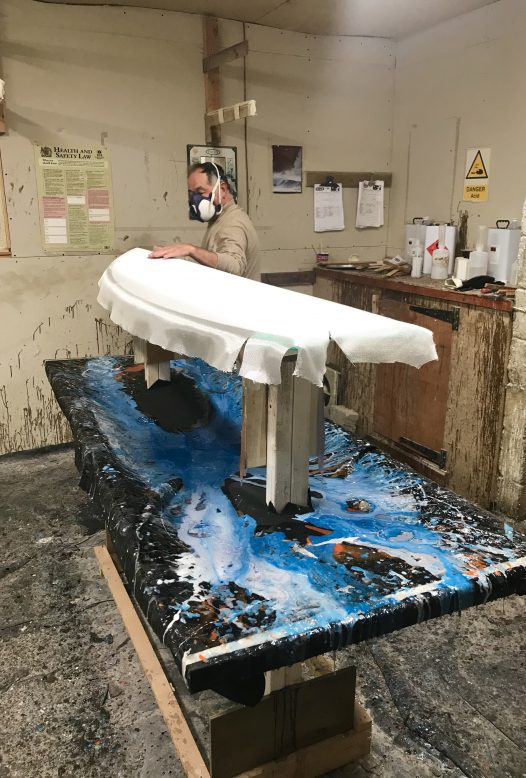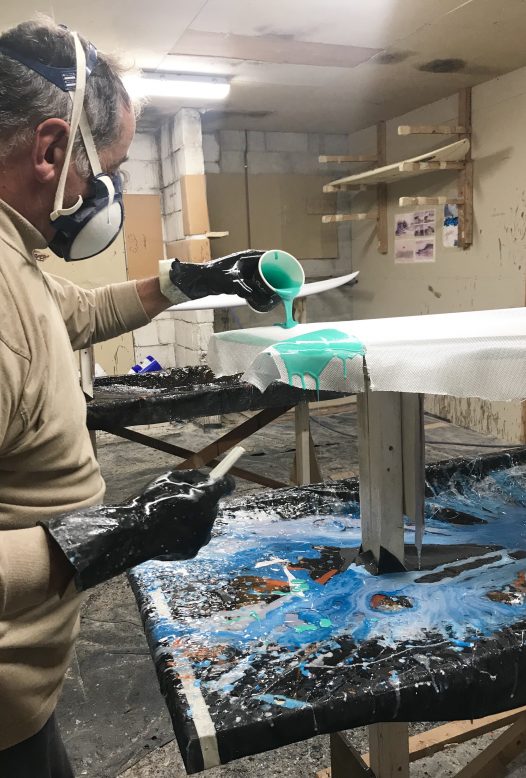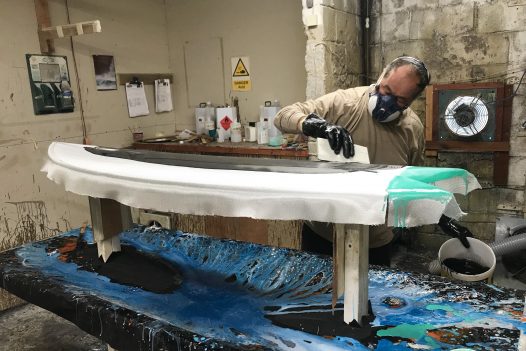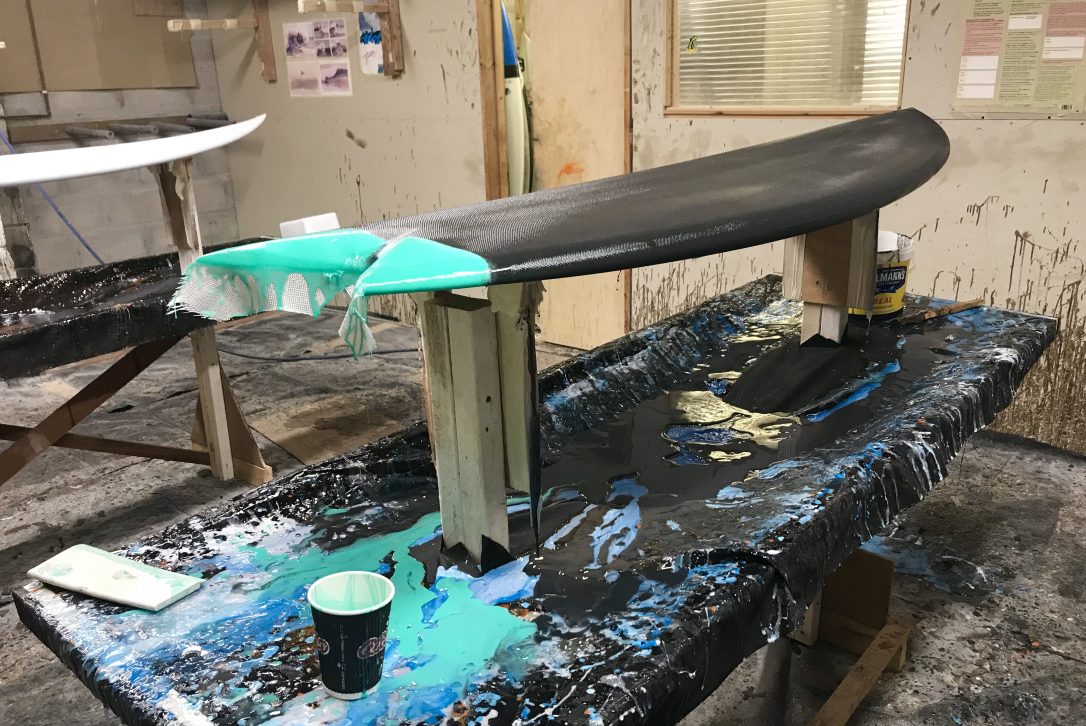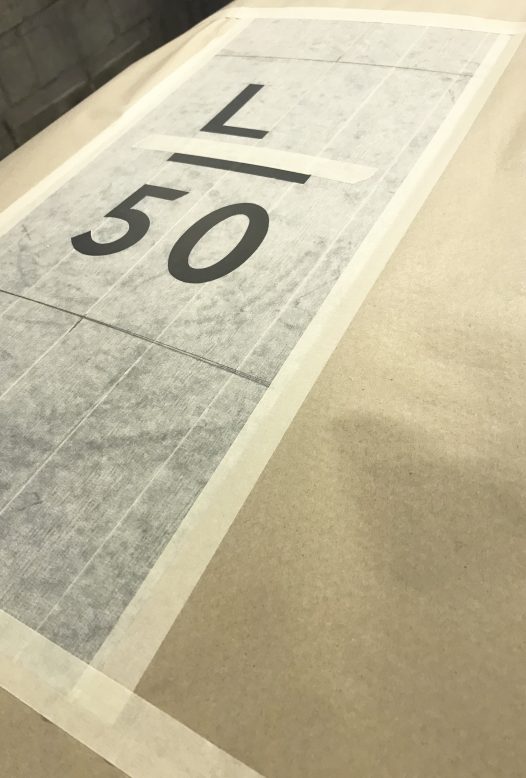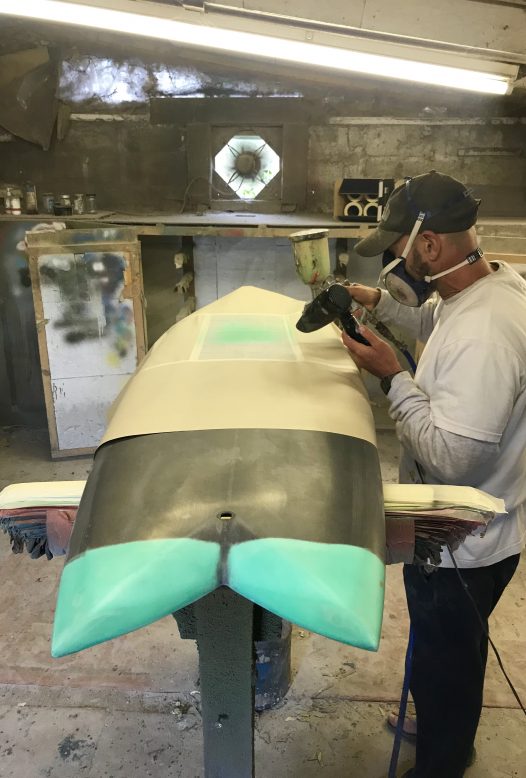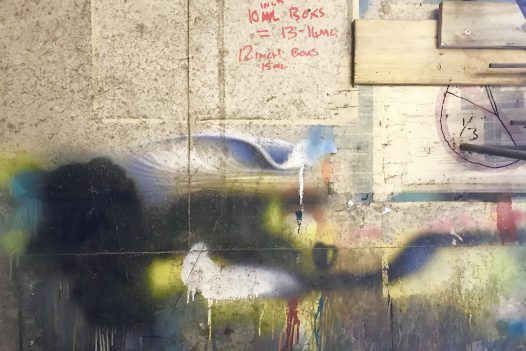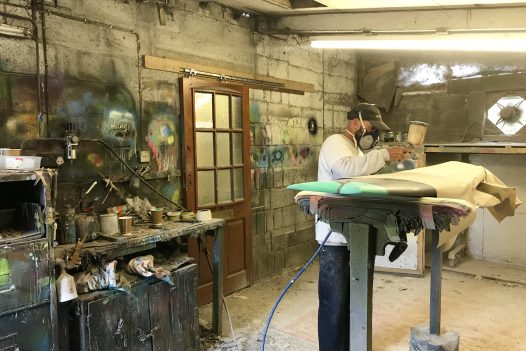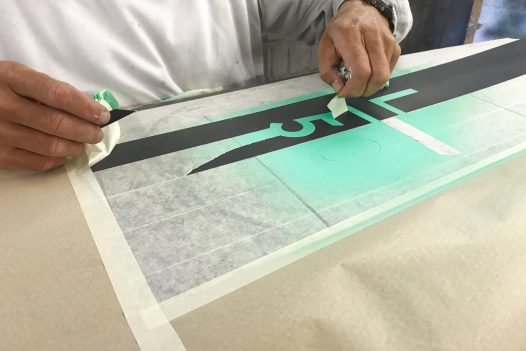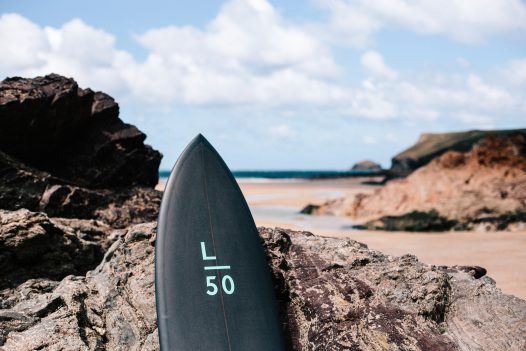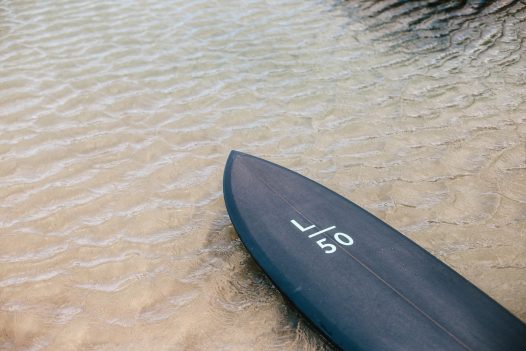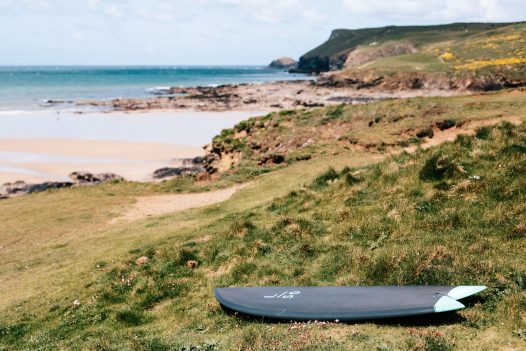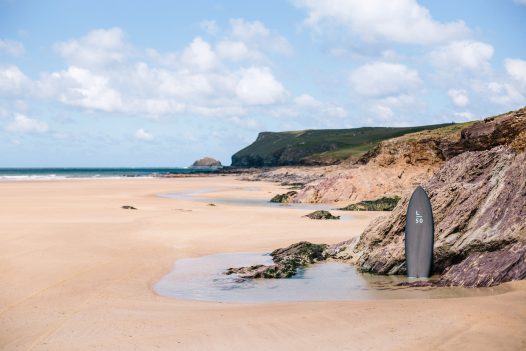 ---
Step one of making a surfboard is to select the appropriate sized foam blank. This has a wooden stringer running down the centre. The blank is then cut more accurately to shape.
The shape of the board is refined and hand sanded which includes shaping the rails on both sides. The shape of the surfboard is all done by eye which is what makes it such an art.
The board is then moved to the glassing room. Here a sheet of fibre glass is cut to size and draped over the board.
We went for a matt resin finish as opposed to a sprayed gloss finish. The colours are mixed up with the resin and these are poured onto the fibre glass and spread across the board, one side at a time.
The board then goes into the 'hot box' to dry.
The fin plugs are added to the board.
The sprayer creates a template of the logo and sprays over this with the colour.
Once the logo has dried then the board is finished with a hot-coat of resin.
The board is sanded and a finishing coat is applied.
Once this has set then the board is ready, the fins can be inserted into the fin plugs and its ready to surf its first wave!
---
If you want to try your hand at designing a surfboard or would like to buy your own Bunty board off the shelf, get in touch with Graeme.
---