Perched on the clifftop, high above the white rollers of Watergate Bay where the smell of wood smoke infused with salt spray hangs in the air, lies an unexpected new discovery. A wood-fired sauna, the first in the collection by the Sauna Society, whose aim is to create a community centred around wellbeing and stunning coastal locations. We experience it for ourselves.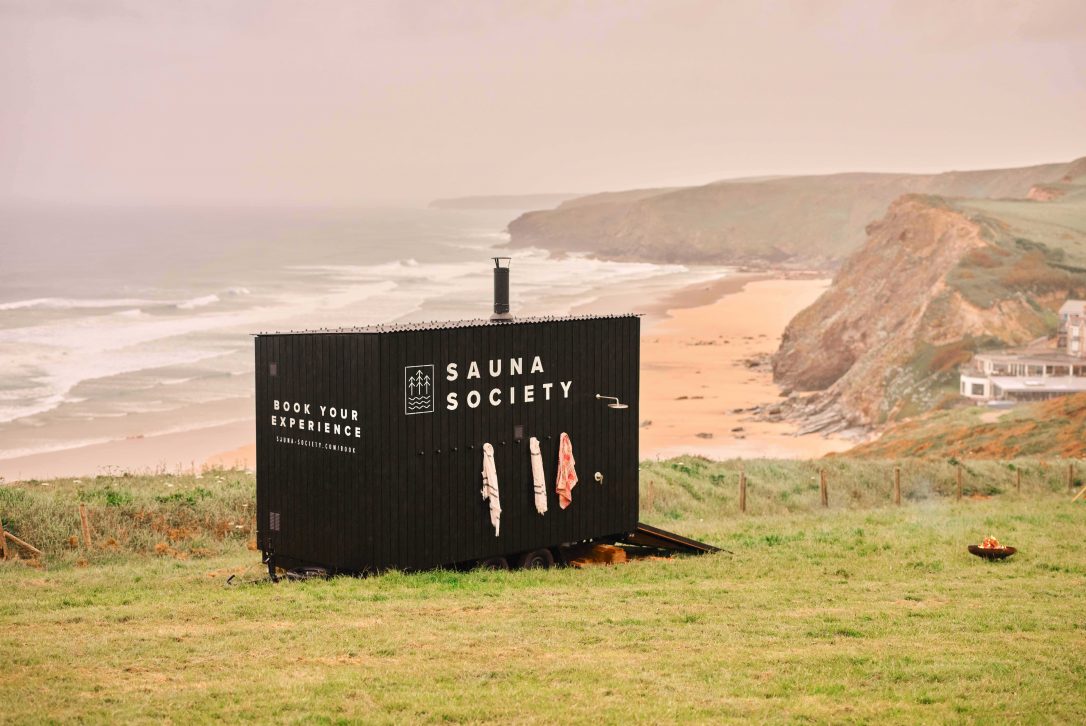 The vast golden sands and rolling surf at Watergate Bay, lies just a 35 to 40 minute drive from Rock (the perfect distance for an afternoon or day out). At the far side of the bay in the top field is the current home for the Sauna Society's very first sauna clad in sleek black Canadian cedar wood. Hop over the wooden style and along the grassy path that leads up to your toasty home for the next hour. A line of deck chairs provide the spot to get ready for your sauna experience.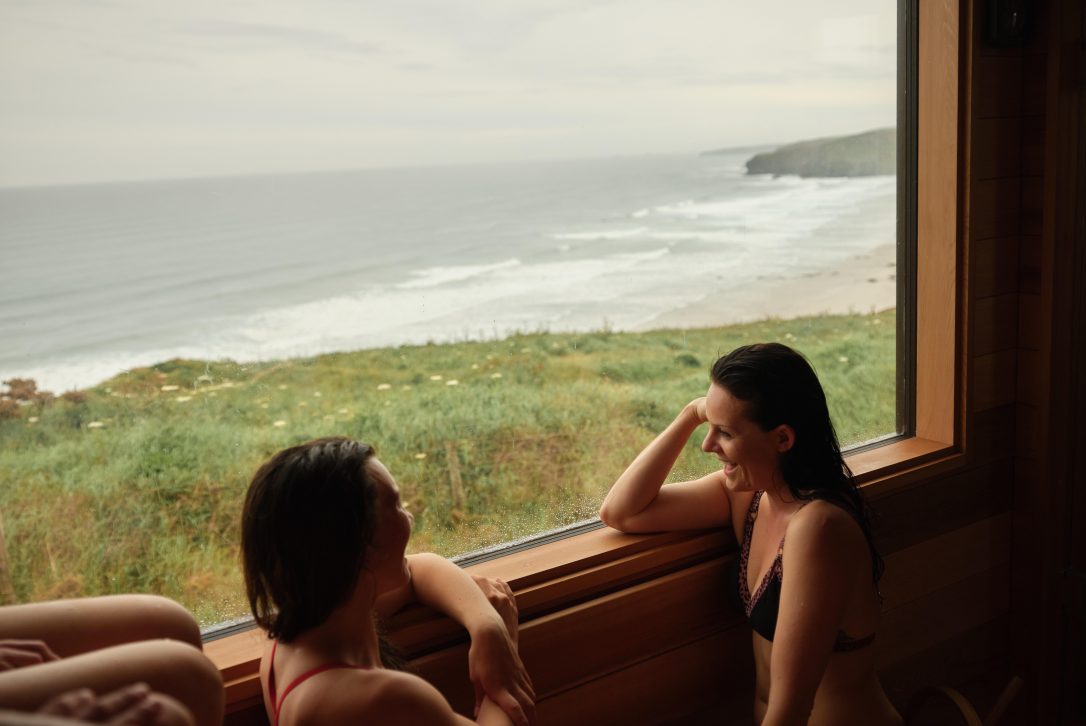 Founded by friends Anthony and Damian, the Sauna Society's aim is to foster a community alongside the ocean, using saunas as a way of bringing people together. There is science to back up the health benefits of using saunas. When we enter a sauna our skin heats up, our core temperature rises and our circulation increases. This increase in our heart rate and circulation is similar to moderate exercise, which triggers the release of endorphins (one of our body's "happy hormones" and natural pain relievers) and creates a "runner's high". Our muscles relax, our mood is boosted and we sleep deeper.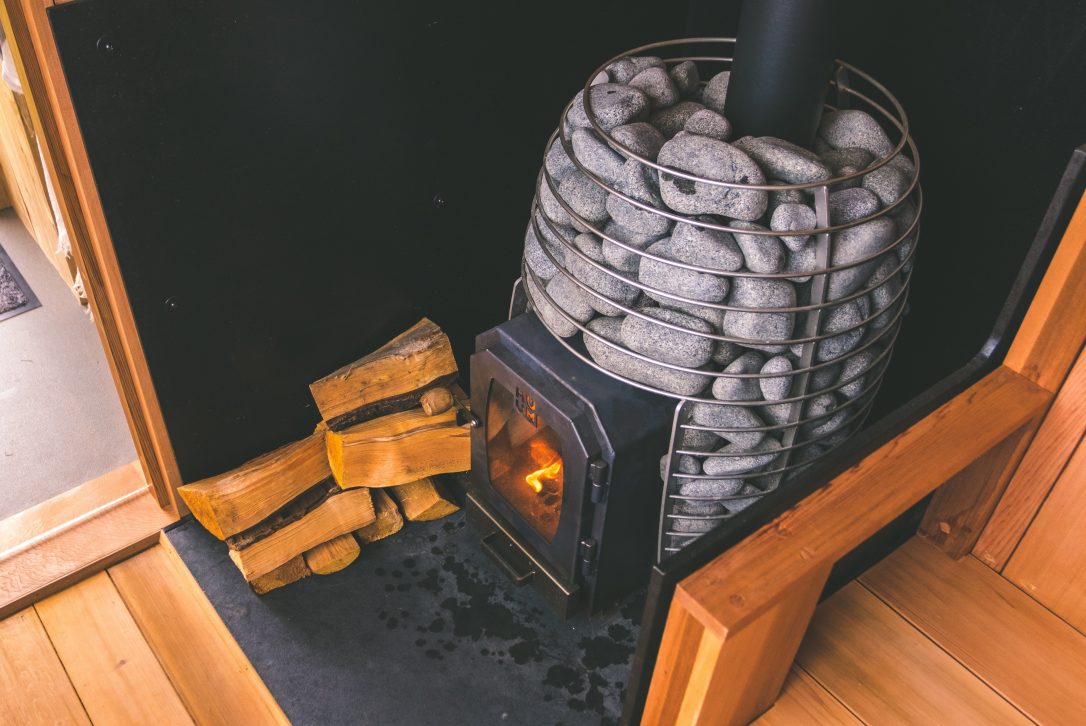 The sauna itself is insulated by British wool and is powered by a woodfired stove that heats traditional Estonian stones. Inside, there is room for up to eight people, and a large picture window frames the breathtaking sea vistas. As the coastal wind whips into the shore, you can bask in the balmy temperatures and breathe in the complimentary essential oils (we went for eucalyptus).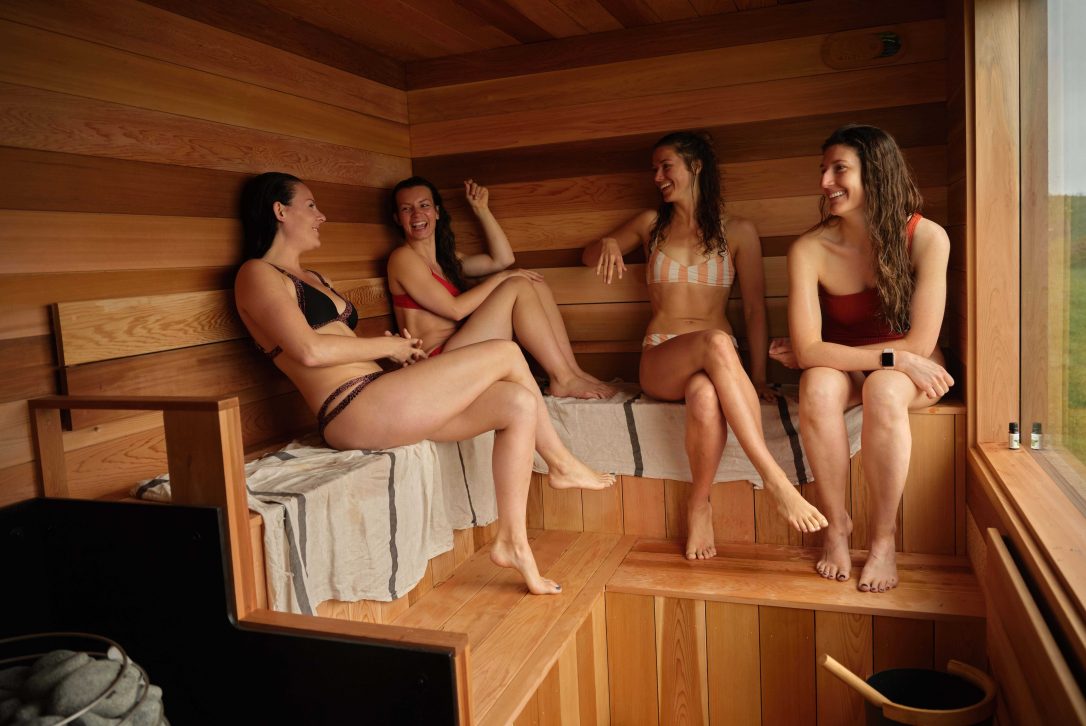 After a twenty minute session, its recommended you head outside to cool down, and for those brave enough, a cold-water immersion under the freshwater rainfall shower. You can then head back in and appreciate the heat all the more!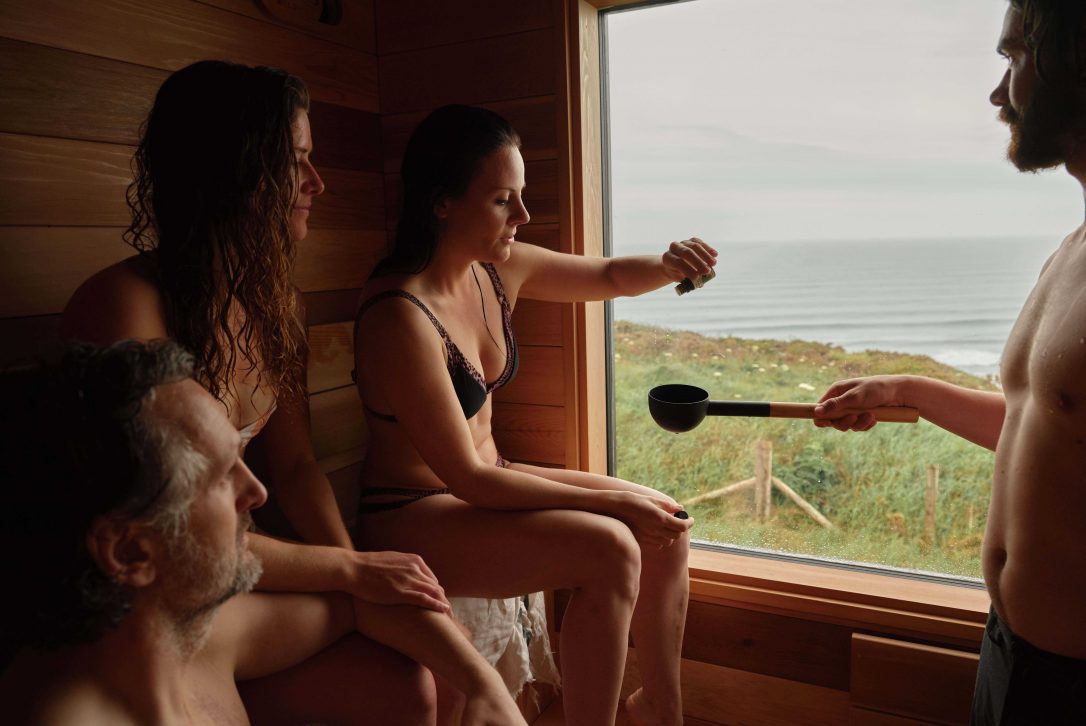 Sauna sessions at Watergate Bay are available from June onwards (initially open Thursday to Sunday). You can choose between a one-hour communal session or a private experience. Throughout the summer and beyond, the Sauna Society will also host workshops centred around breathwork, hot and cold immersion, and holistic health. The natural setting and close location of the sauna to the seashore makes it the perfect spot for holistic healing and life affirming experiences.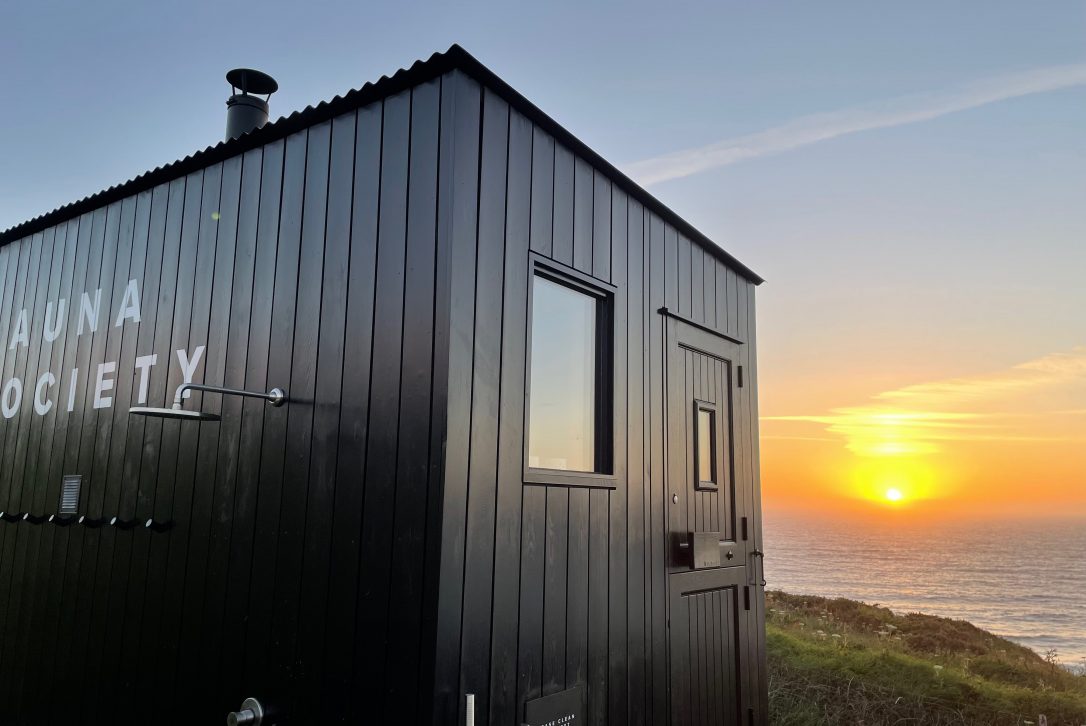 If you are making a day of it, Watergate is renowned for its fantastic surf conditions so how about a pre-sauna surf or coastal walk? After you have worked up an appetite with your hot and cold immersion, we would recommend heading to one of our favourite eateries, Restaurant Emily Scott (booking a table in advance highly recommended).