It's starting to feel a little on the autumnal side here on the North Cornish coast. As the colours of the season change, the coast is bathed by a magical golden light creating a beautiful backdrop for an autumnal wedding. Be inspired with this gorgeous autumn wedding shoot amongst the sand dunes at Rock beach.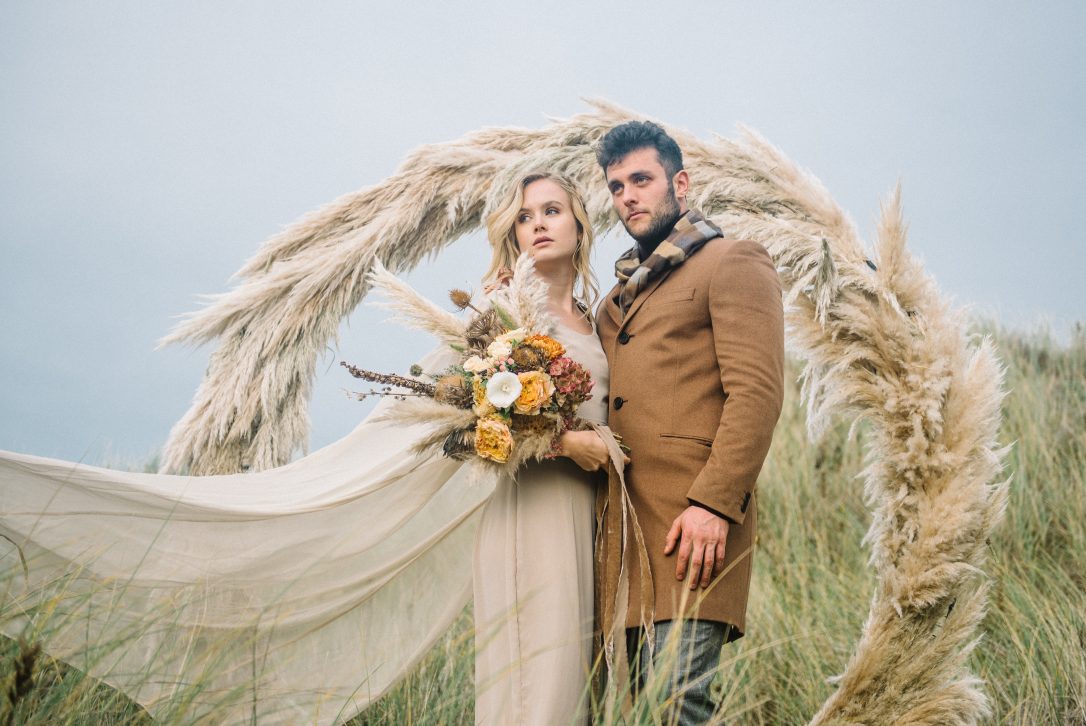 Couples choosing to get married in the autumn can often find it more difficult to come up with ideas for styling the look of their day than those planning a summer wedding. We talk wedding inspiration and top tips with wedding planner and stylist Elle Windsor-Grime of the Artful Event Company.
Picture the warm glow of an early autumn evening amongst the swaying marram grass of Rock beach. This wedding shoot with photographer Olivia Bossert is inspired by autumn with beautiful tones of gold, hazelnut, latte and toffee colours alongside dusky pinks.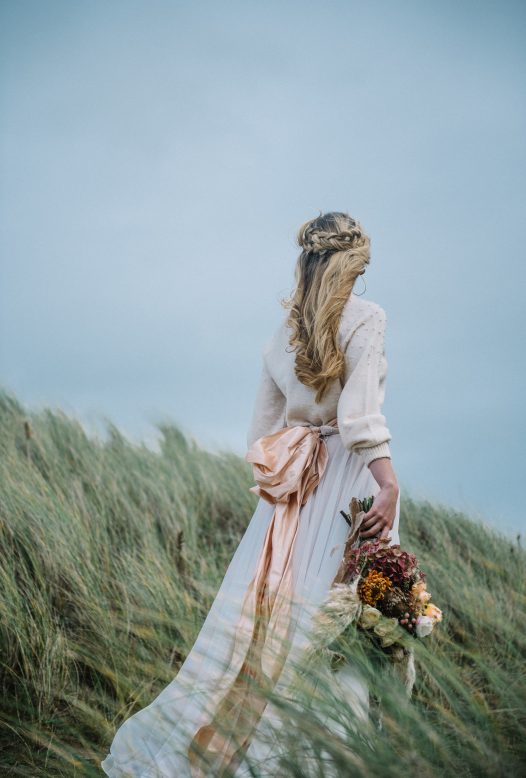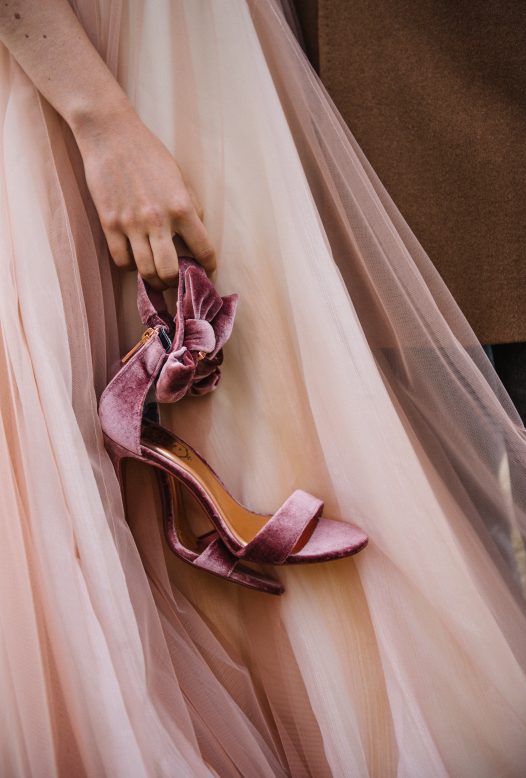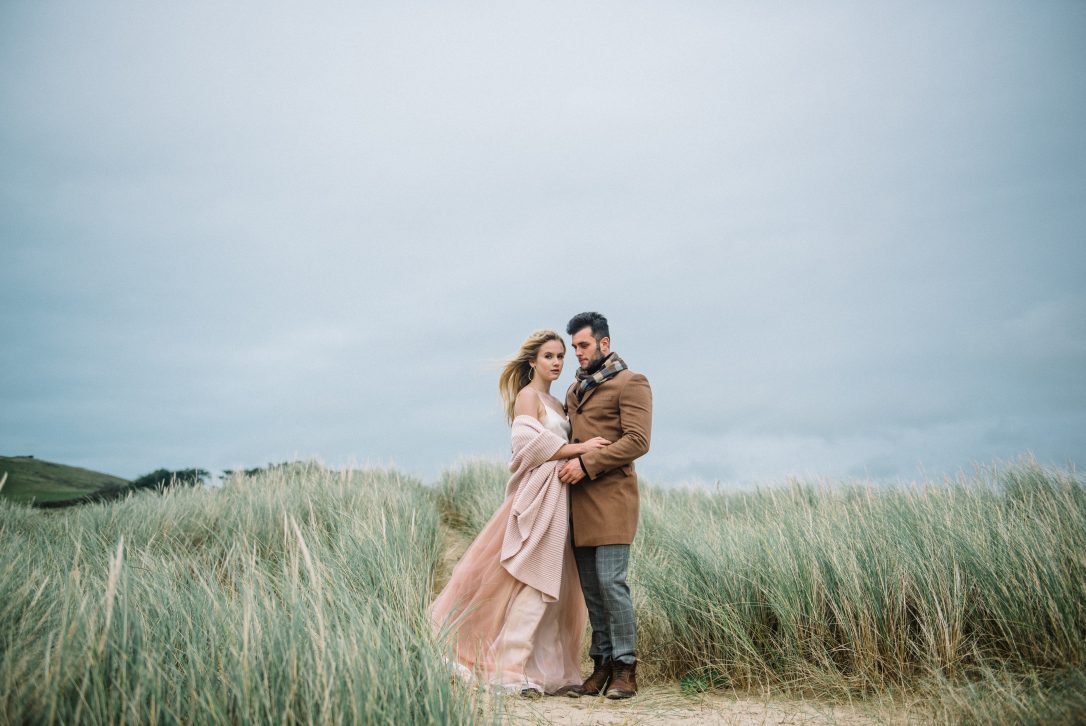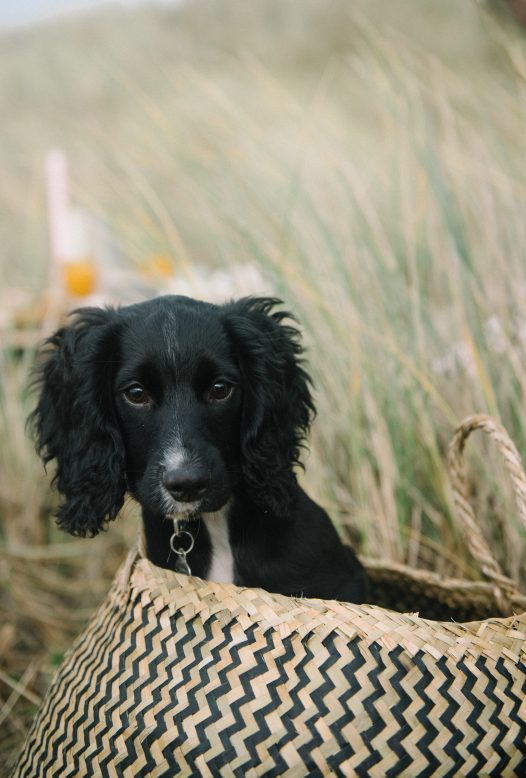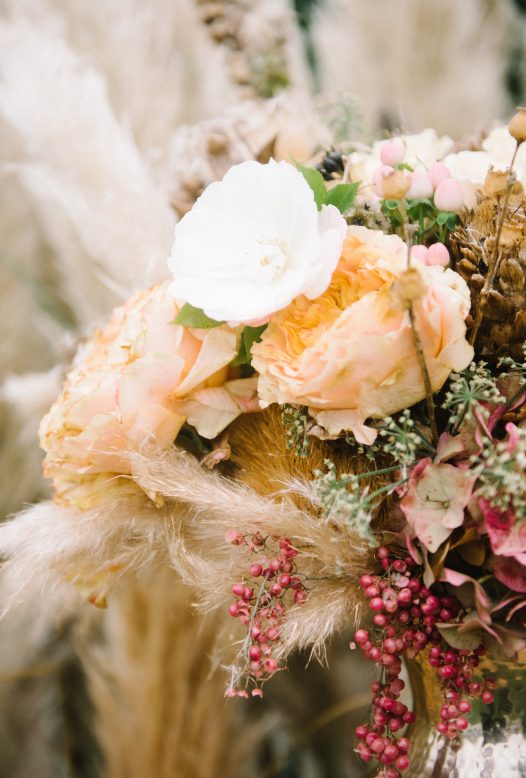 ---
Tip from Elle
Embrace the spirit of the season when planning your wedding styling. Think about cosy textures to dress your reception and keep your guests toasty warm. Table styling can include beautiful earthen wear crockery, brass details and warm wood.
---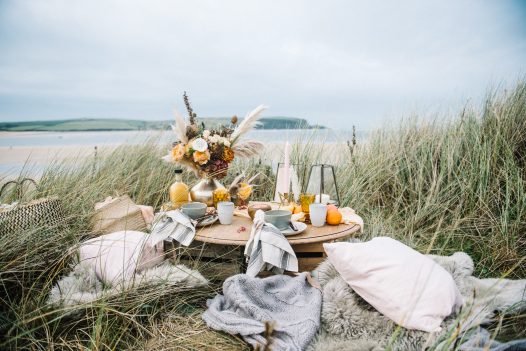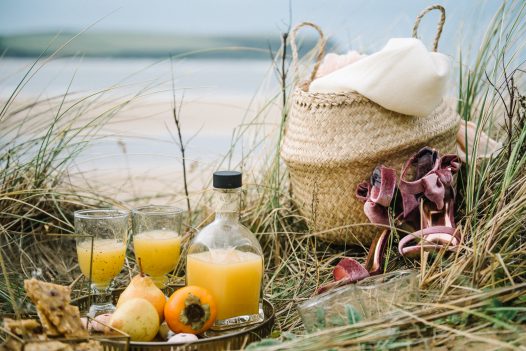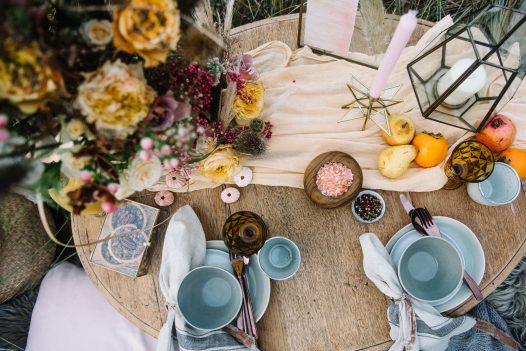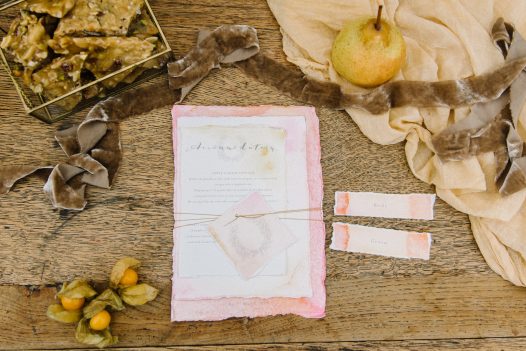 ---
Tip from Elle
When you are thinking about planning your autumn wedding celebration think about using seasonal goodies, to delight and surprise your guests. How about beautiful toffee nut brittle, yummy little pecan pies, chocolate Florentines and a beautiful wedding cake with sweet sticky toffee sponge, caramel buttercream and a salted caramel sauce? And for drinks, try serving a warm spiced buttered cider (or a warm spiced apple juice for the non-drinkers) to warm your guests after your wedding ceremony.
---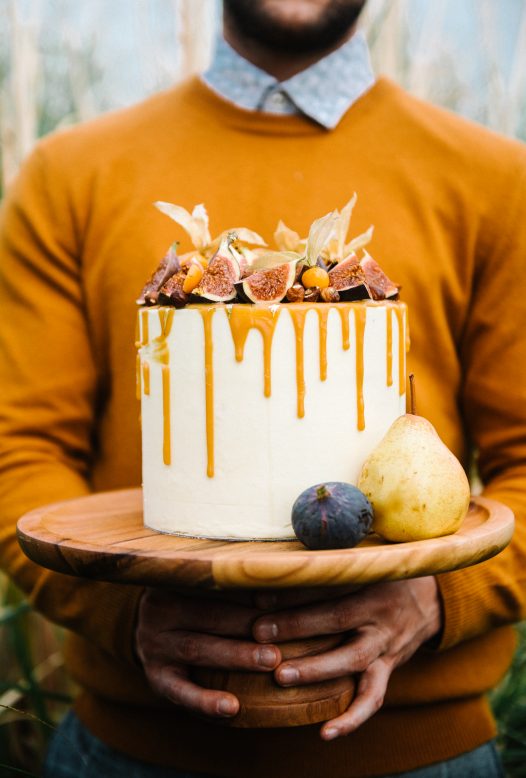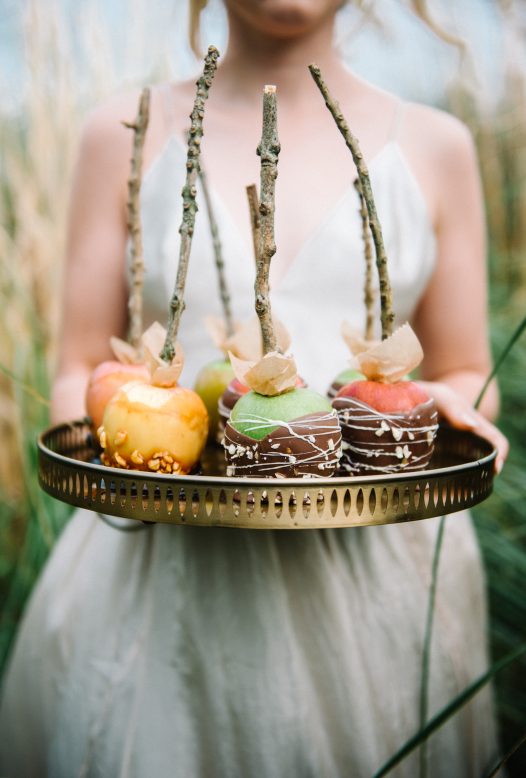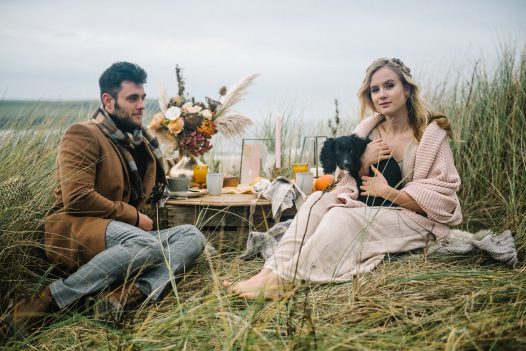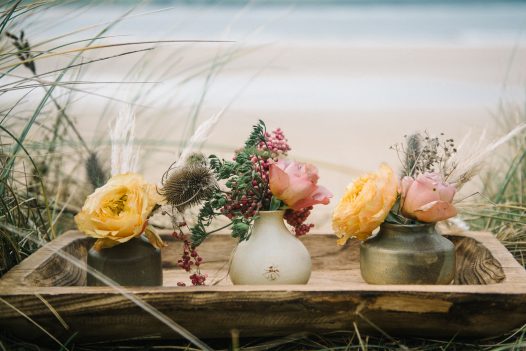 ---
Tip from Elle
The outfits you choose for your wedding can reflect the season. How about layering your bridal wear with chunky knitwear for the colder parts of your wedding day? Grooms don't have to stick to the traditional suit but can cosy up in winter woollies and a beautiful dress coat!
---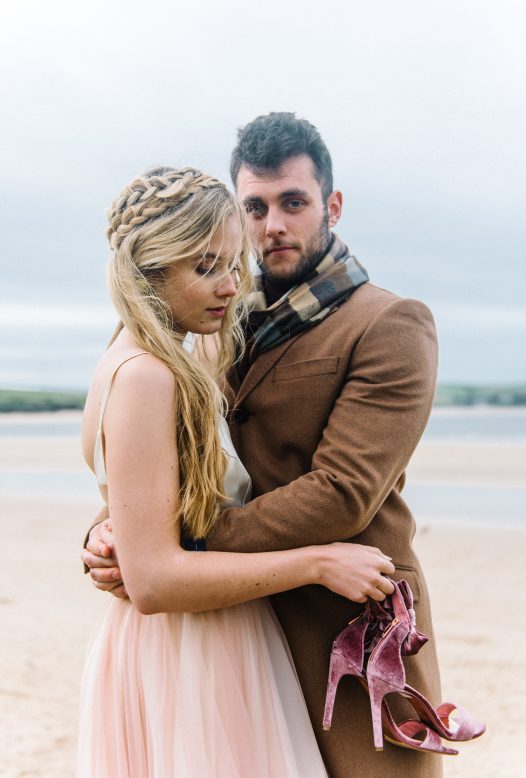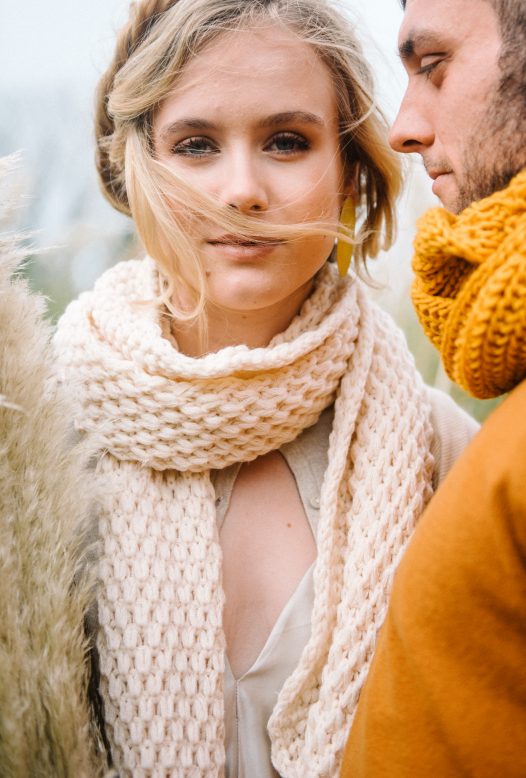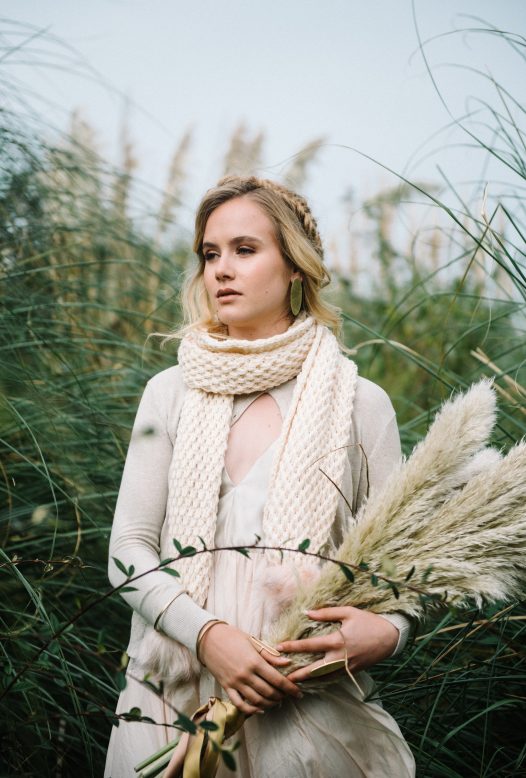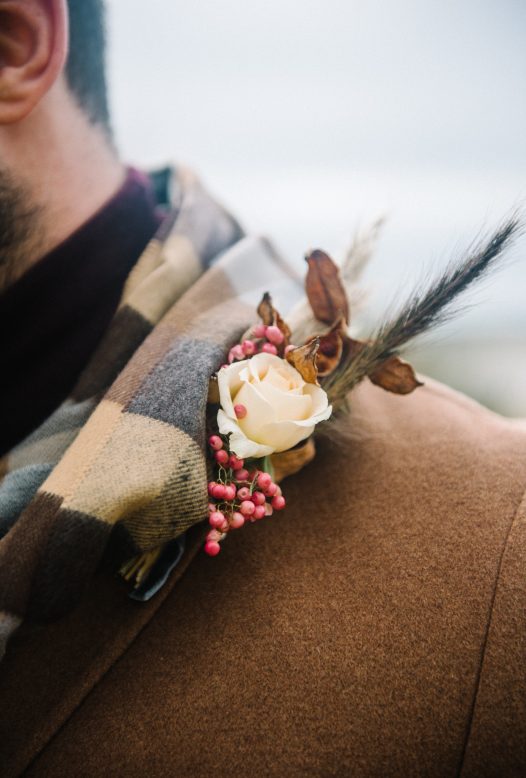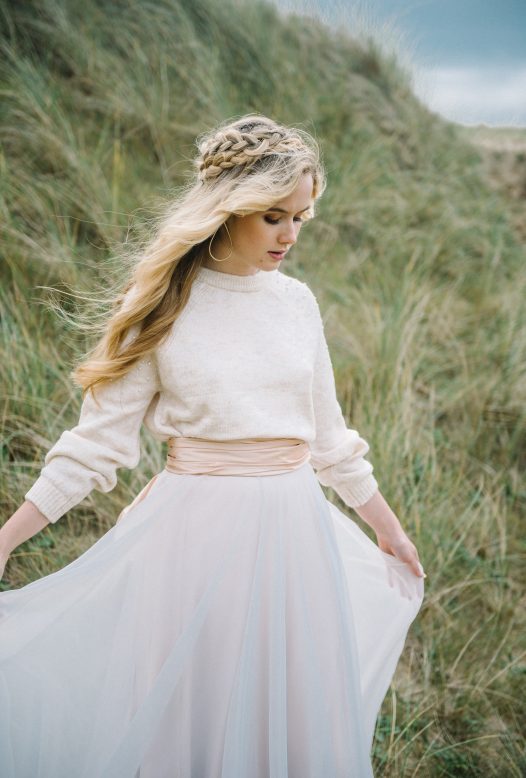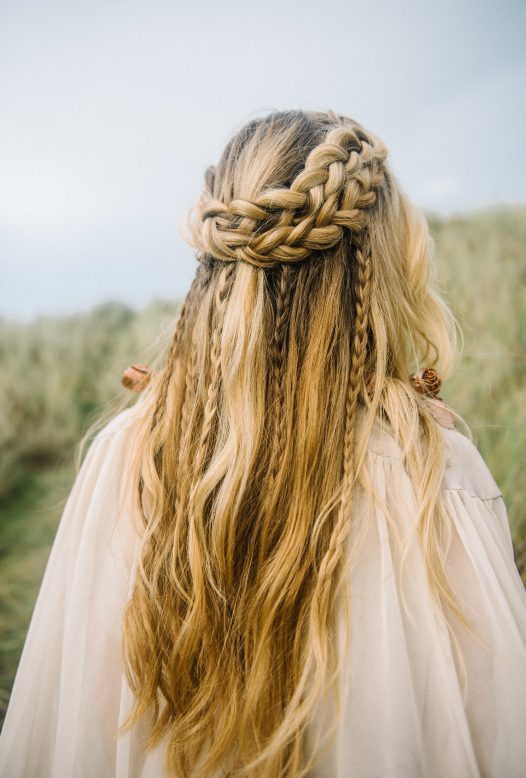 ---
Credits
---
Wedding accommodation
Enjoy dreamy backdrops, blissful bedrooms and luxurious bathrooms. From cosy love nests to spacious escapes with room for the whole family, we have a wide range of properties perfect for a wedding in North Cornwall.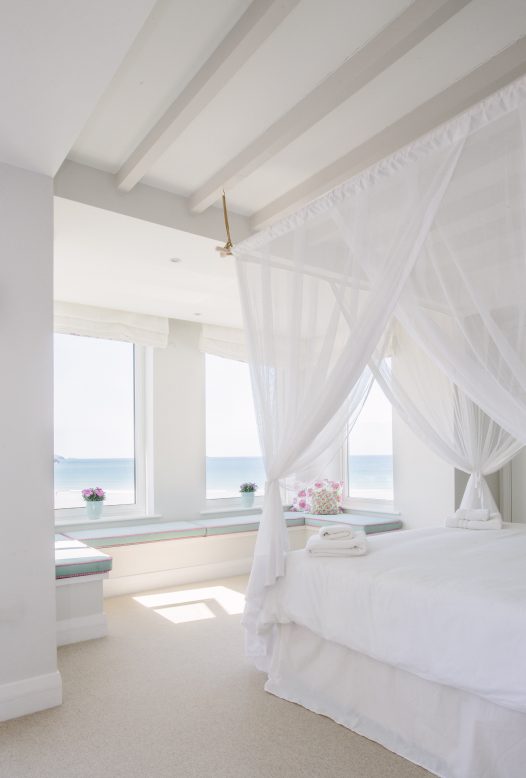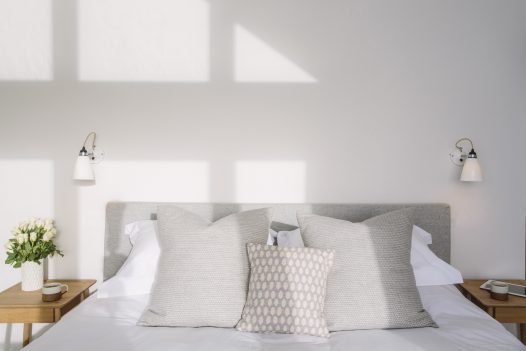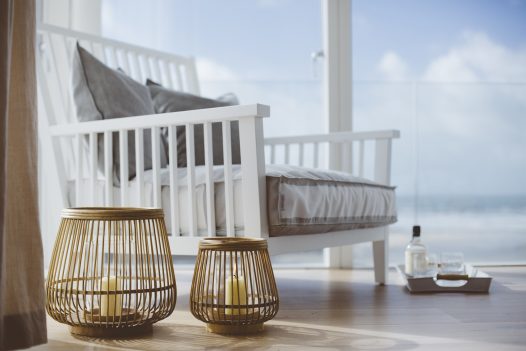 ---