A fantastic addition to the Rock Road, Fee's Food is a trendy new deli come coffee shop, full of delightfully unique produce sure to tantalise your taste buds this holiday.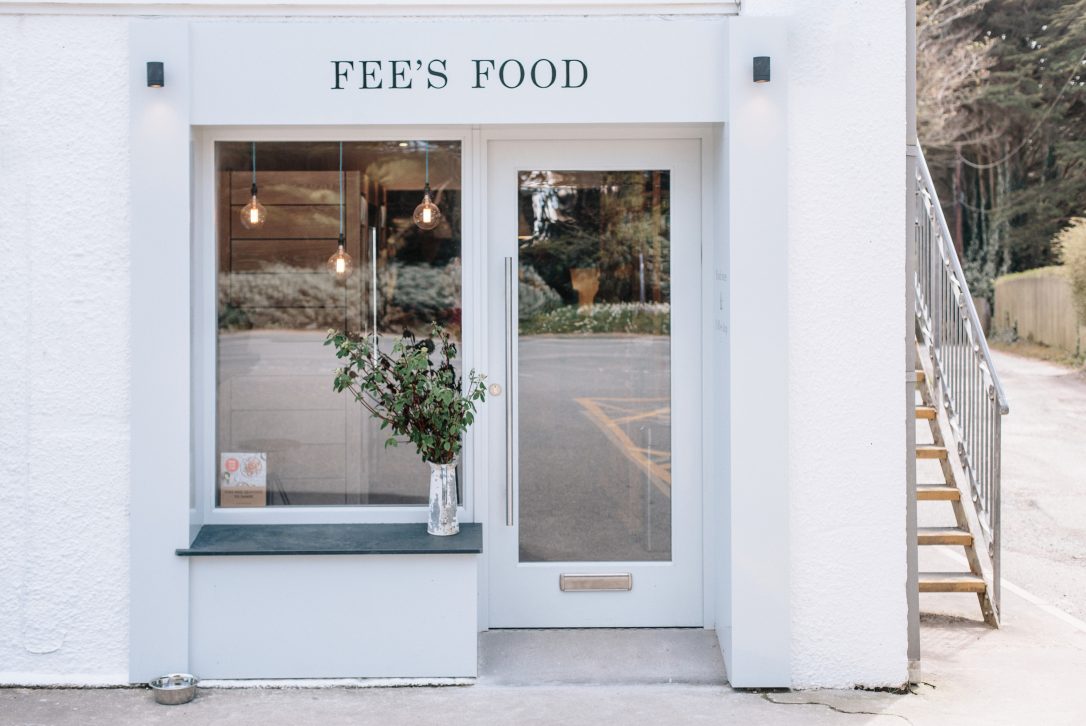 Well-known local chef Fee Turner has long been delighting residents and visitors alike with her wholesome, fantastically presented food. Her aim to keep you out of the kitchen and on the beach for longer has translated into a delicious range of home-cooked meals that can be popped in your freezer to be enjoyed after the day's adventures.
Newly opened, Fee's Food is certainly the coolest hangout on the Rock Road and run by Fee's charismatic son George. The shelves are lined with a combination of homemade food such as Fee's very own raspberry jam, and on trend products that wouldn't be out of place in a Chelsea deli including Yallah coffee and Peckham Hot Sauce. We met George and asked him to pick out his favourite 10 products...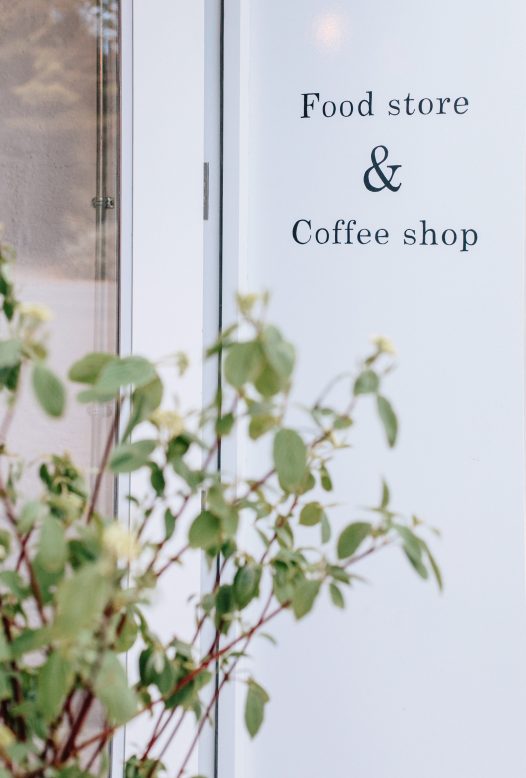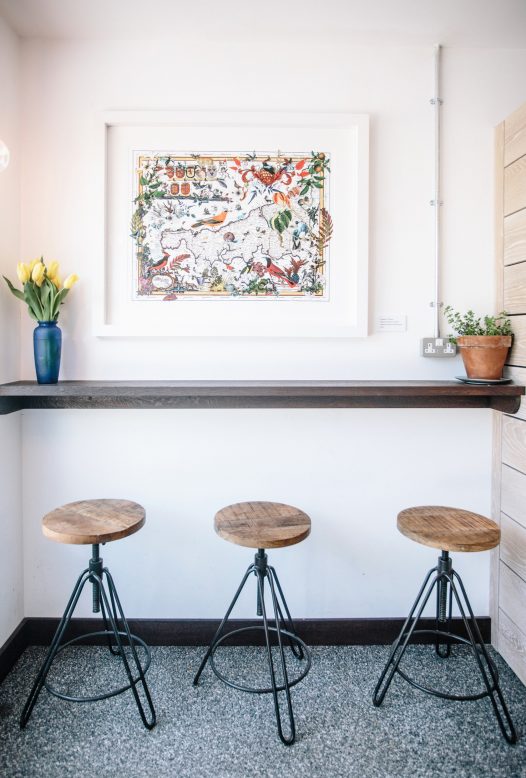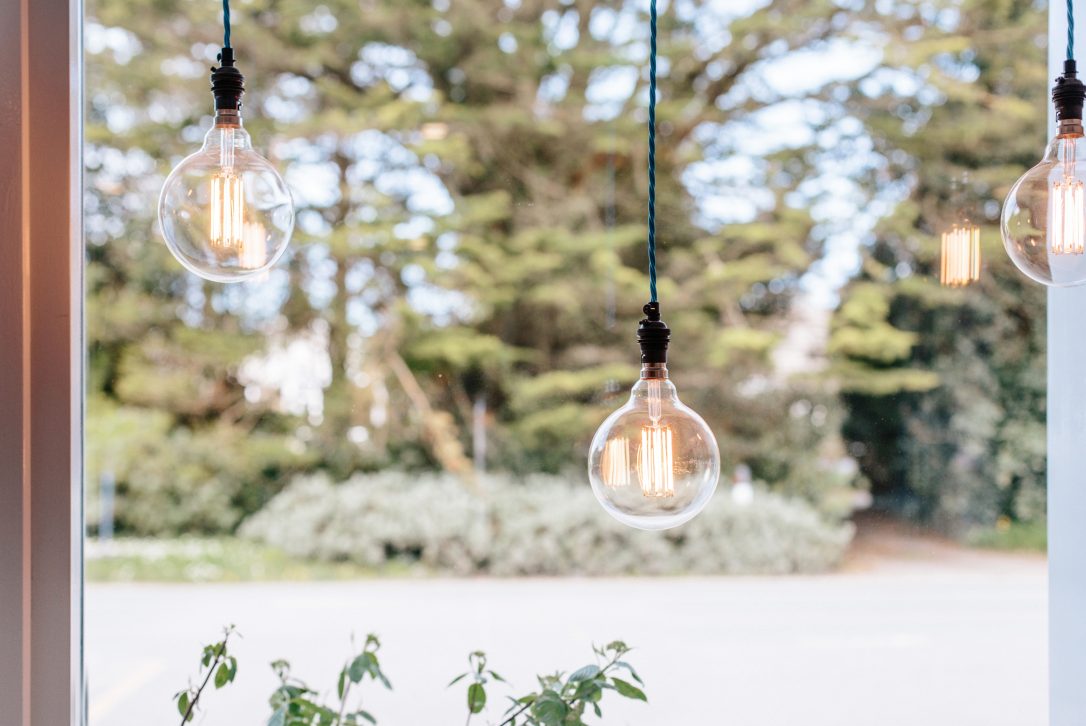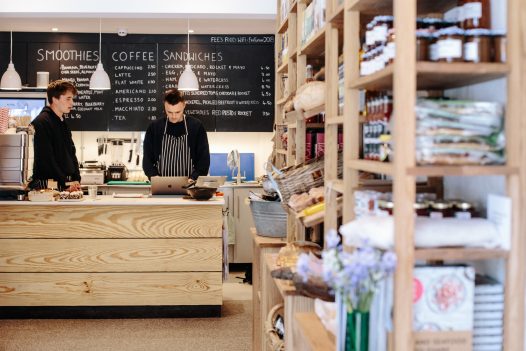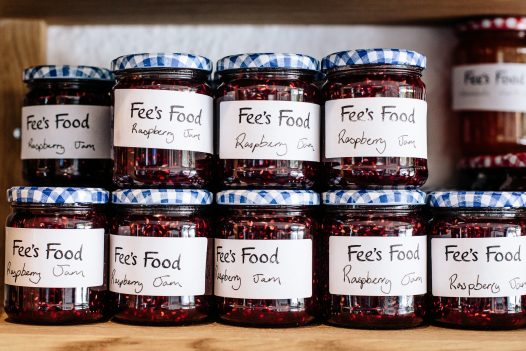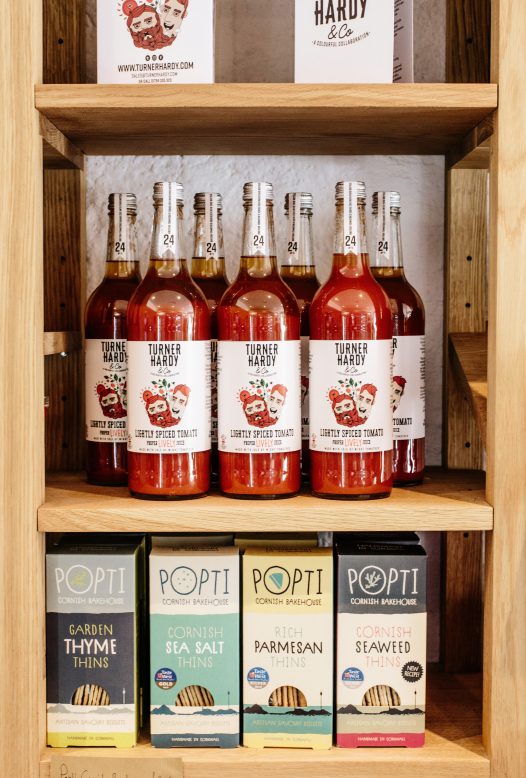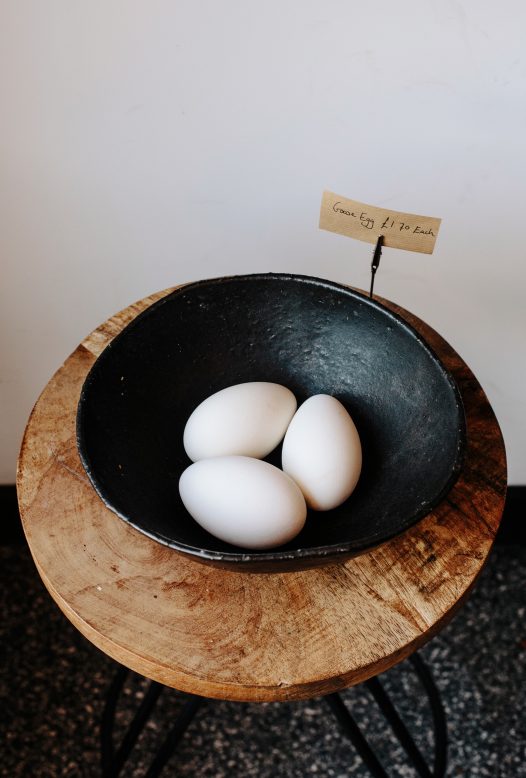 Handmade meals for your freezer
The idea is simple, really delicious, top quality food prepared lovingly the way you would at home. Frozen meals are the perfect time saving answer for your holiday suppers when you just fancy a relaxing evening in with friends and family.
Yallah coffee
From the artist to the surfer, Yallah is all about celebrating good, honest coffee, whether you're brewing it on a clifftop or its helping you get out the door. This single origin coffee is sustainably sourced from Dipilto, Nicaragua and freshly roasted locally in Falmouth.
Coombeshead Farm country sourdough
A unique organic sourdough baked in a converted barn at Coombeshead Farm, North Cornwall. It is baked unusually dark as they believe it tastes better; the sugars are slowly fermented so that they can be caramelised fully. A truly special loaf.
Cinnamon buns
One of the customers favourites are the cinnamon buns which arrive fresh every morning from Da Bara Bakery in south Cornwall. Available until they are gone, simple as that.
Homemade jam
Fee's Food jams and marmalades are all homemade and naturally contain only real ingredients.
Crab sandwich
All of our crab meat comes from the Padstow Shellfish Co, it is sustainably caught and hand-picked for the freshest and tastiest of crab sandwiches.
Peckham Hot Sauce
One of the very few products not from Cornwall that they sell, Peckham Hot Sauce is the coolest hot sauce on the market at the moment. It is a 100% natural, small batch fermented sauce hand-made in London with a secret blend of spices. Guaranteed to heat up any dish!
Sausage rolls
Made daily in the kitchen with a secret ingredient that gives them that delicious sweet touch. Here at Latitude50 we can vouch for their deliciousness!
Gelato ice-cream
Hand-made in small batches in north Cornwall with eight different flavours to choose from. Fee's family favourites are salted caramel and banoffee.
Art
A selection of art is displayed on the shop walls from local painter Vanessa Fawcett and pOp gallery in Wadebridge. Everything you see is for sale and changed frequently to keep the space interesting.
---