With North Cornwall as our muse, we are never short of inspiration. Illustration has provided a way of encapsulating our much-loved area. We delve into the process of creating our illustrations and introduce their creator.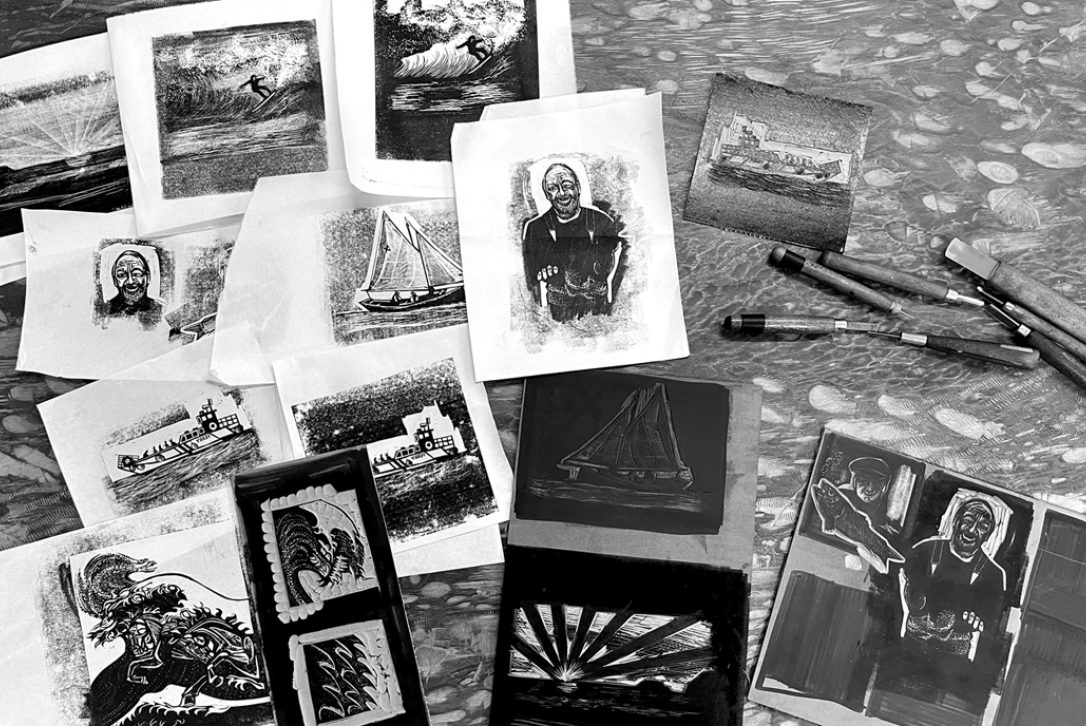 The Latitude50 marketing is peppered with illustrations capturing our favourite local landmarks and scenes from the iconic Brea Hill and the St Enodoc Church to Rock Sailing Club and Pentire headland. These are created using linocuts by the rather talented Falmouth University graduate Edward Farley.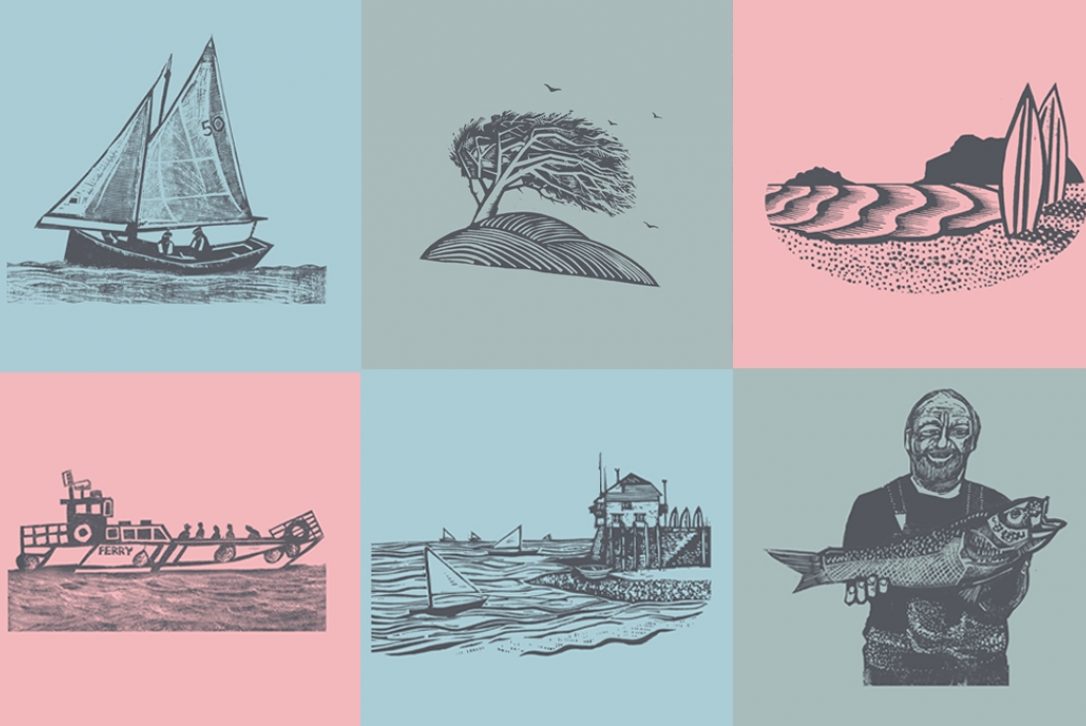 A bit about the process
The illustrations are linocuts (something you may have tried at school). It involves carving into a piece of lino (think plastic flooring but a bit softer) and then rolling ink onto it.
A piece of paper is placed on top of the inky surface and pressure is applied to transfer the ink. Pull the paper off and hey presto, you have a print. It's basically a stamp. A range of carving tools are used to cut the lino (Edward has a special Japanese carving knife called a Hangito).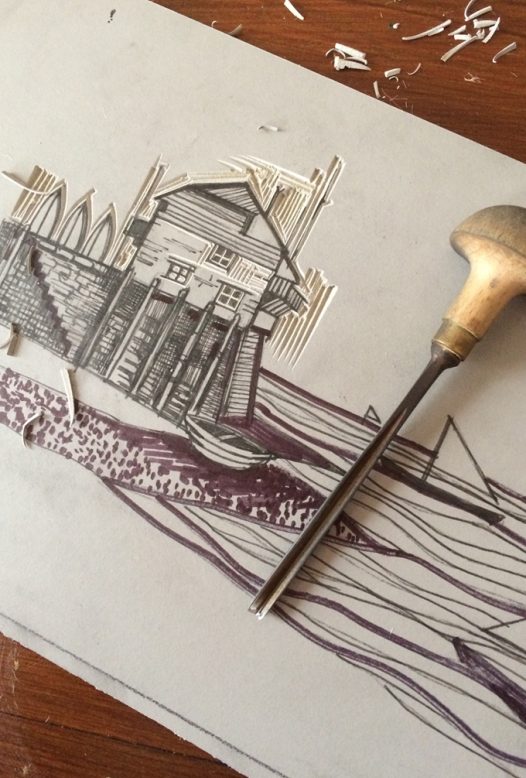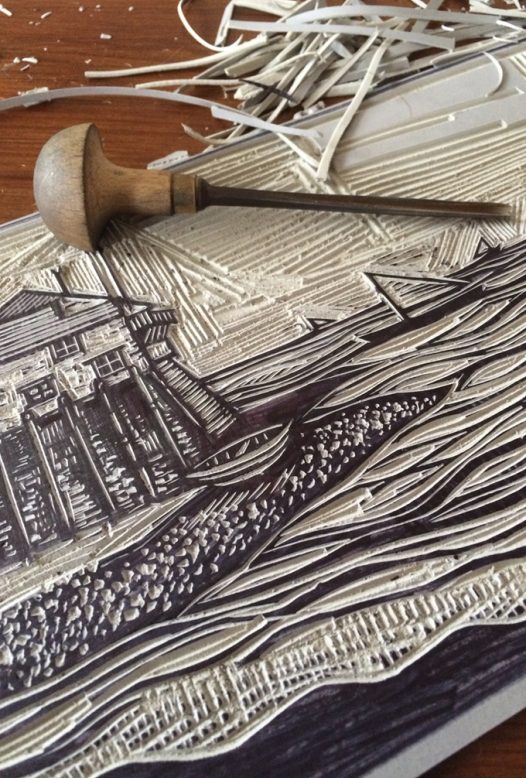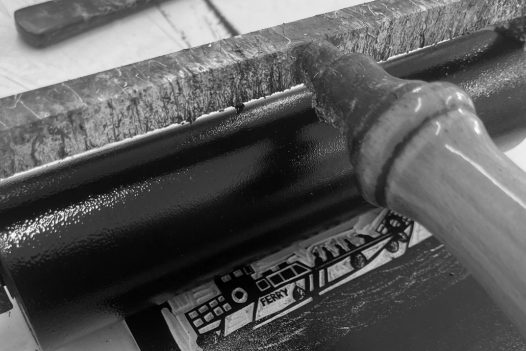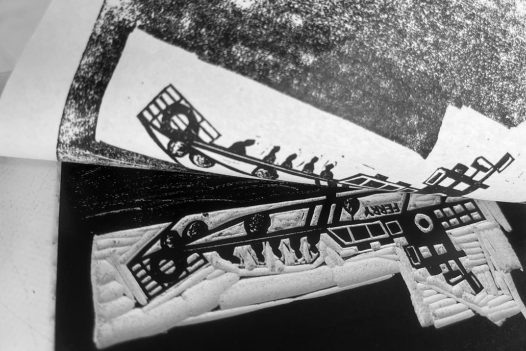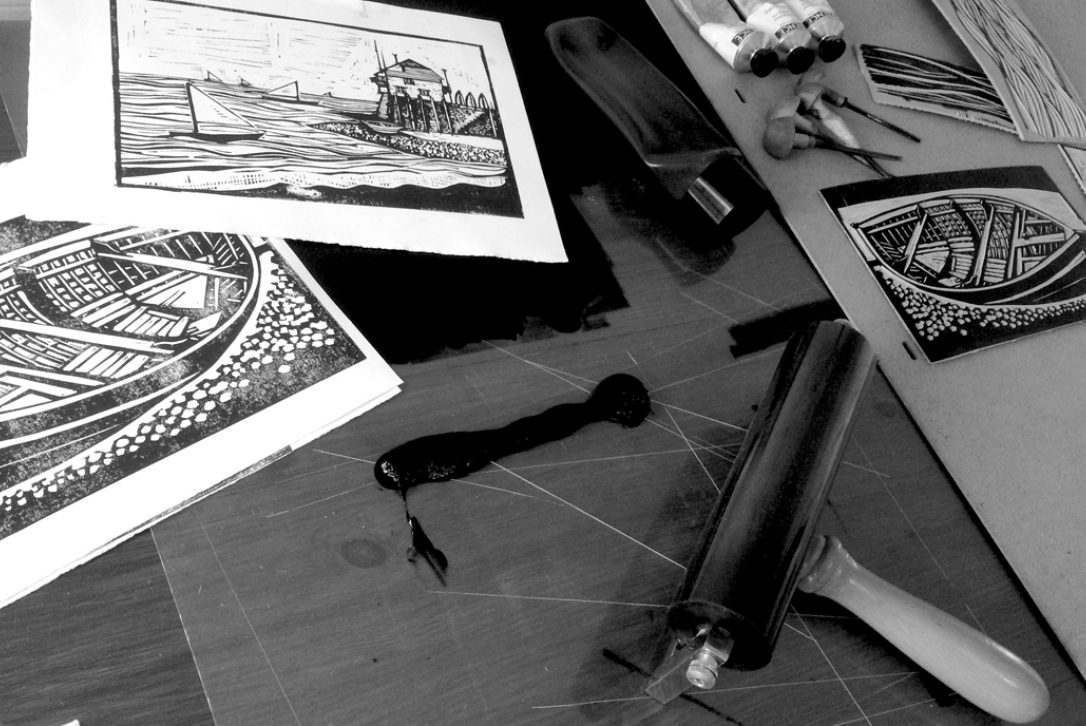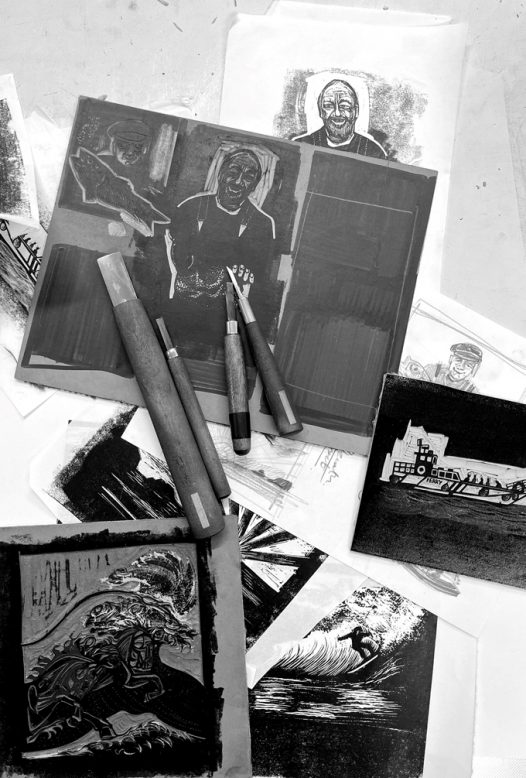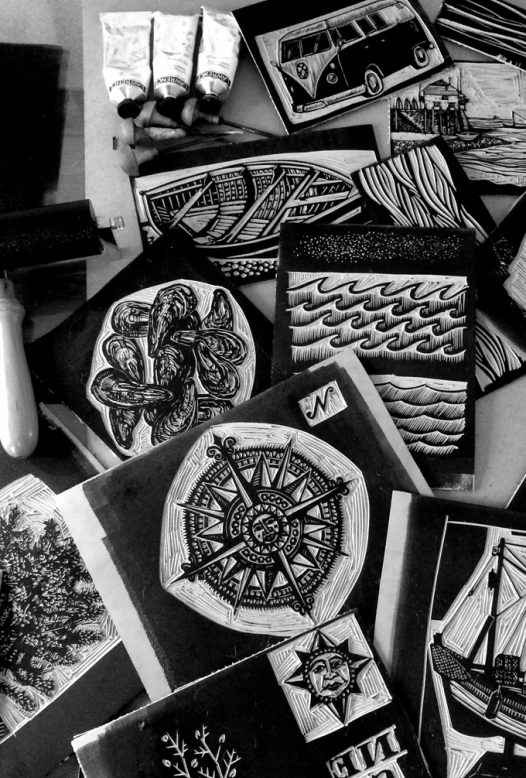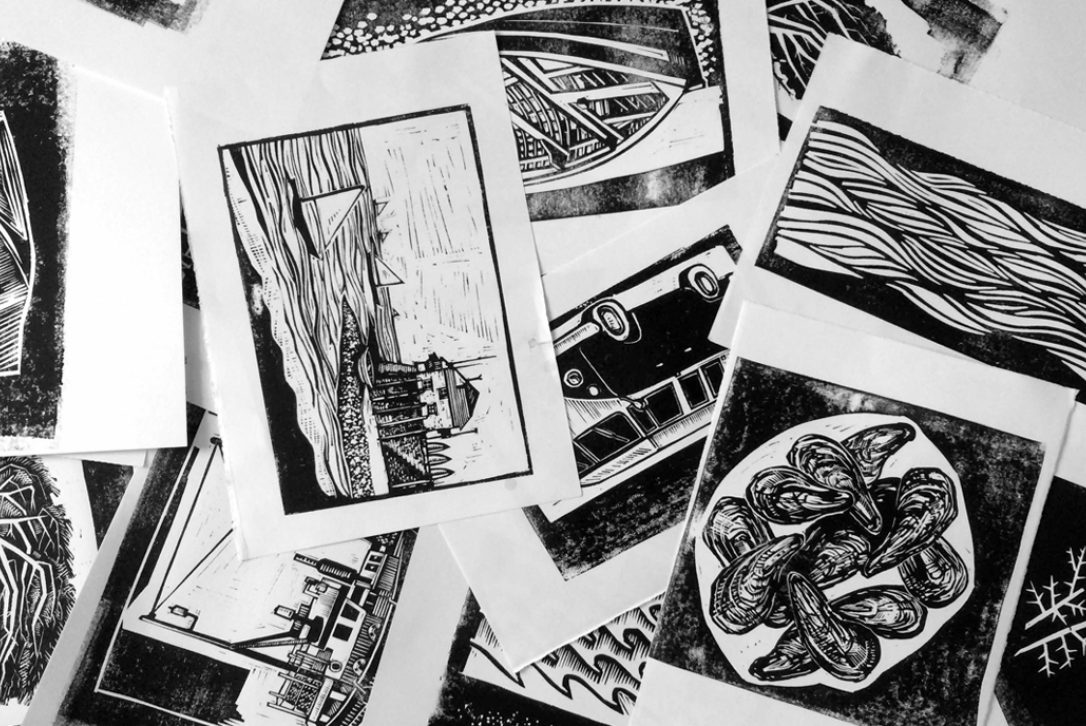 A bit about Edward
A former Falmouth University graduate, Edward has a keen interest and specialism in printmaking. Hailing from Jersey, Edward has always felt a natural affinity to the boats, sea and coastline, providing an endless source of inspiration as an artist and illustrator.
Currently, living and working near Windsor, Edward always looks forward to crossing the River Tamar, settling into the Chain Locker pub in Falmouth and watching the boats go by. See more of Edward's work here.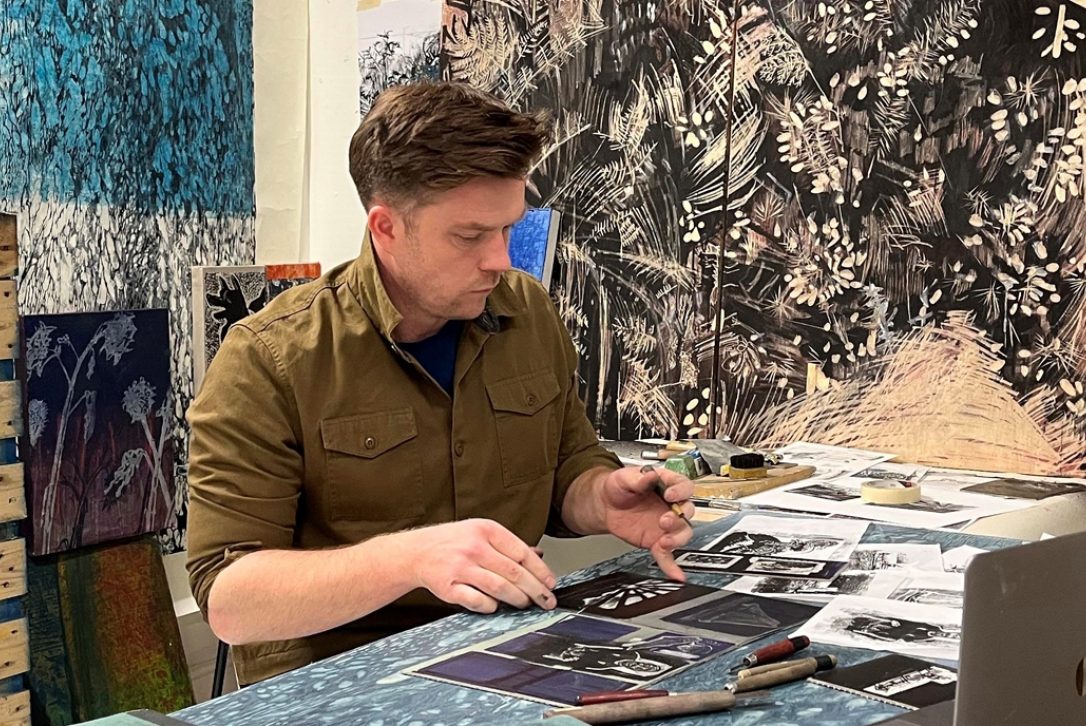 The final steps
Once Edward has finalised the illustrations, they are made up into the Latitude50 brand colours and rolled out across our various marketing platforms.
"Illustrations can capture the character of Cornwall in a completely different way to photography. Our illustrations are now intrinsic to the Latitude50 brand. We have loved choosing our favourite local objects, people and landmarks in and around Rock, Polzeath, Daymer Bay and Port Isaac and watching them come alive through Edward's artistic process. Edward shares our local knowledge and passion for the area which are so important when it comes to accurately capturing the essence of North Cornwall."
Katy, Head of Marketing