Our Marketing Manager Katy was lucky enough to be involved in the filming of the BBC's BAFTA award-winning series, Poldark. Here, she shares some of her experiences with us.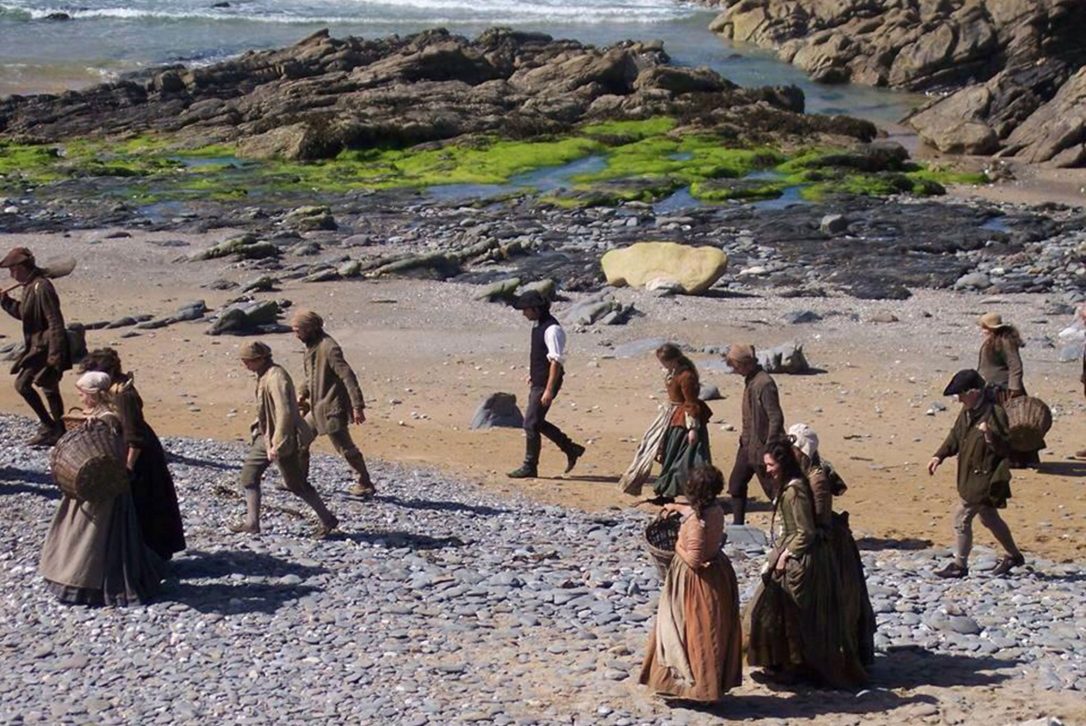 With its breathtaking scenery, Cornwall is an increasingly popular location for filming, for everything from TV series to Hollywood blockbusters. In the last two years the region has been home to the cast and crew of Poldark, which has captured the imagination of audiences across the UK and beyond. It showcases the rugged beauty of the country (not to mention a certain Ross Poldark, who has a rugged beauty of his very own!)
When our Marketing Manager Katy isn't busy showcasing our portfolio of properties, she's involved in the world of filming. We asked her a few questions about her time on the set of Poldark.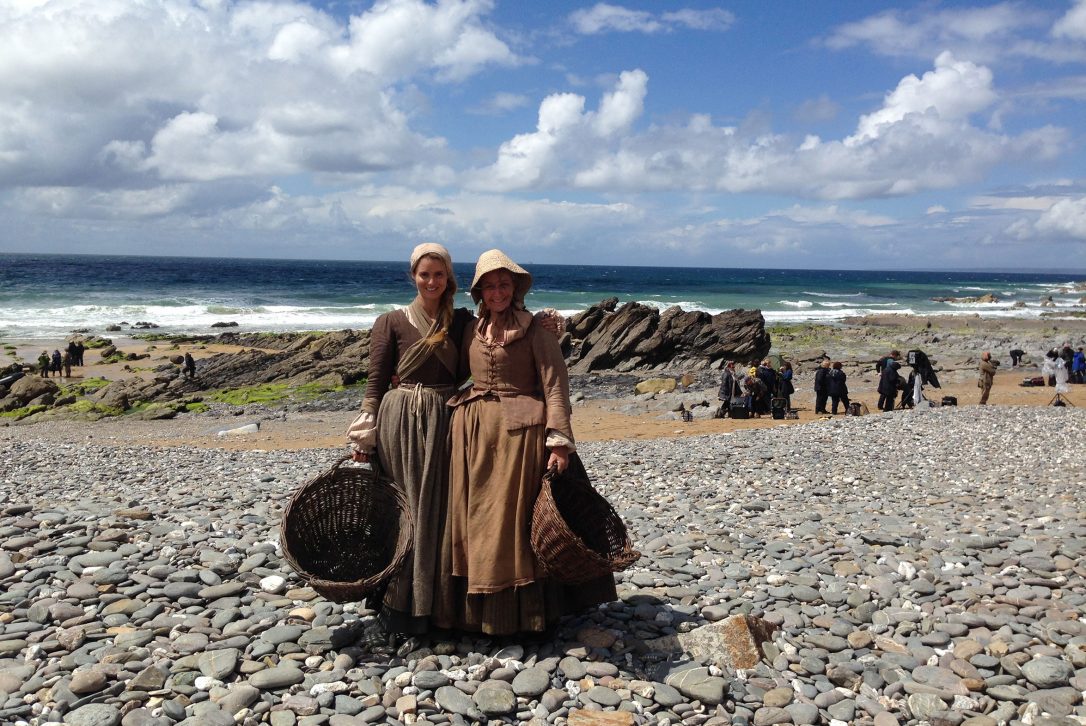 How did you get involved in the world of filming in Cornwall?
Completely by accident! I had never done any acting before; I actually consciously avoided it. But one day, while shopping in Truro, I was stopped by a casting agent who asked me if I would like to do some work as an extra. I thought "why not?" and never looked back! I started working as an extra on TV productions such as Doc Martin and the German Rosamunde Pilcher series. This led to other opportunities, including films like Bad Education; and of course, Poldark.
How did you get involved in the Poldark series?
My agent put me forward. The majority of parts for women were miner's wives and bal maidens. They needed to make sure you looked authentic and fitted into the era in which it was set. This meant no bleached hair or obvious piercings, etc. I was selected along with a group of my friends. The majority of supporting artists were local, which was lovely. Gracee O'Brien, who plays Jinny Carter, was part of the Cornwall Youth Theatre group.
Which character did you play in Poldark?
I played a miner's wife in Series 1. The character was involved in a range of scenes which meant I was able to experience a number of different locations. One of my favourite scenes was at Church Cove, where the shipwreck took place. A large group of supporting artists played the locals instructed to collect the 'booty' that washes up on shore. The women were given big wicker baskets to collect everything they could find. I was also present at the wedding party scene following Jinny and Jim's wedding. Many of the scenes the miner's wives were involved in were at Ross Poldark's Wheal Leisure mine.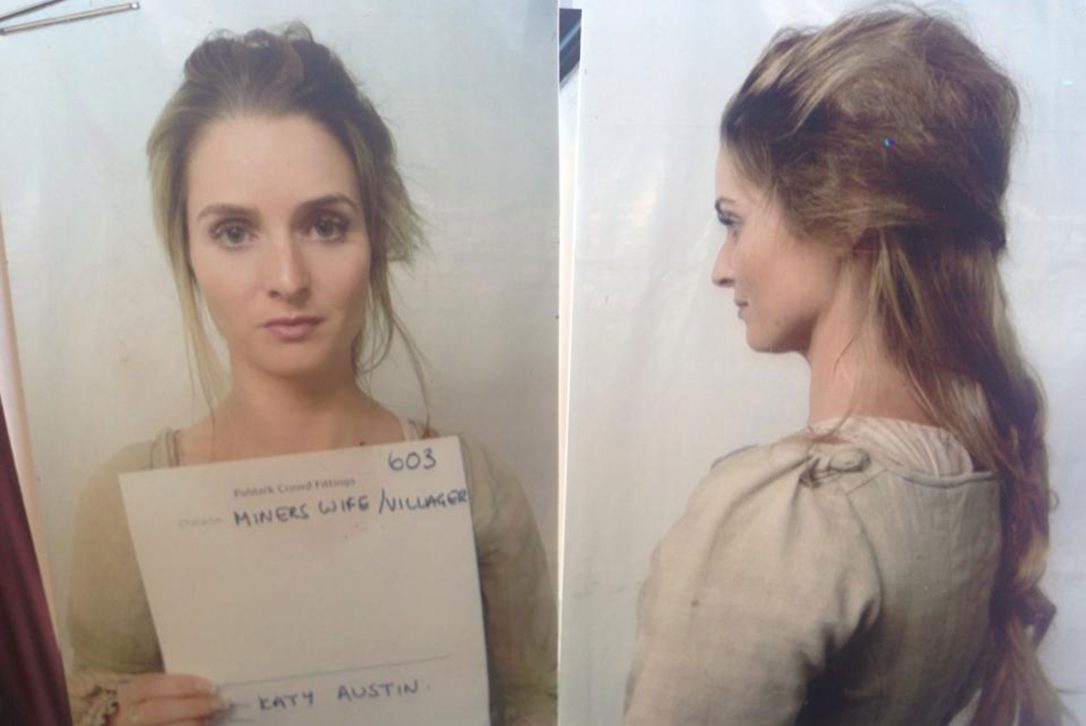 Where did the filming of Series 1 take place?
The majority of the filming for Series 1 took place at Wheal Owles, near Botallack. This was transformed into Wheal Leisure mine with the help of a little CGI!
The shipwreck scene was set at Church Cove in Gunwalloe, and they fenced off the beach to film it. The wedding party was filmed in the middle of Bodmin Moor, which was a truly atmospheric setting.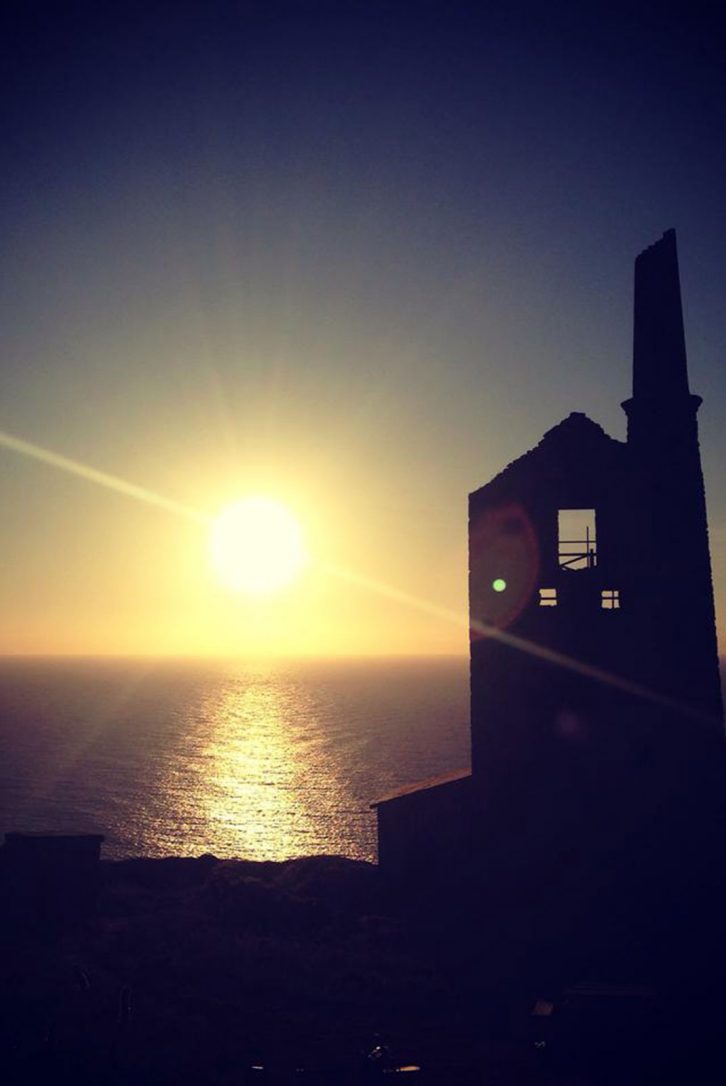 Describe a typical day on set?
The filming would usually involve rather early starts! Especially for those of us from North Cornwall who had to travel down to the base at Botallack. Some supporting artists would stay overnight near unit base in their vans or tents.
We would need to arrive at unit base for costume, hair and make-up hours before the first take. This was because there were so many people to get ready. We would get a cup of tea and a bacon sandwich to kick start the day, and would then travel over to the filming location in minibuses.
Filming a take is quite a time consuming process. You would need to get the right weather conditions, perfect dialogue from actors, and the correct movements from the supporting artists. It would need to be filmed from different angles, with and without background noise, and all would be halted if an aeroplane flew overhead during a take! Filming usefully wouldn't finish until the sun started going down.
On occasion I wouldn't get home until midnight after a day on set. I used to share lifts with fellow supporting artists and now and again we would make a late-night McDonalds stop on the way home to refuel; needless to say, we got a few funny looks with our make-up still on from set!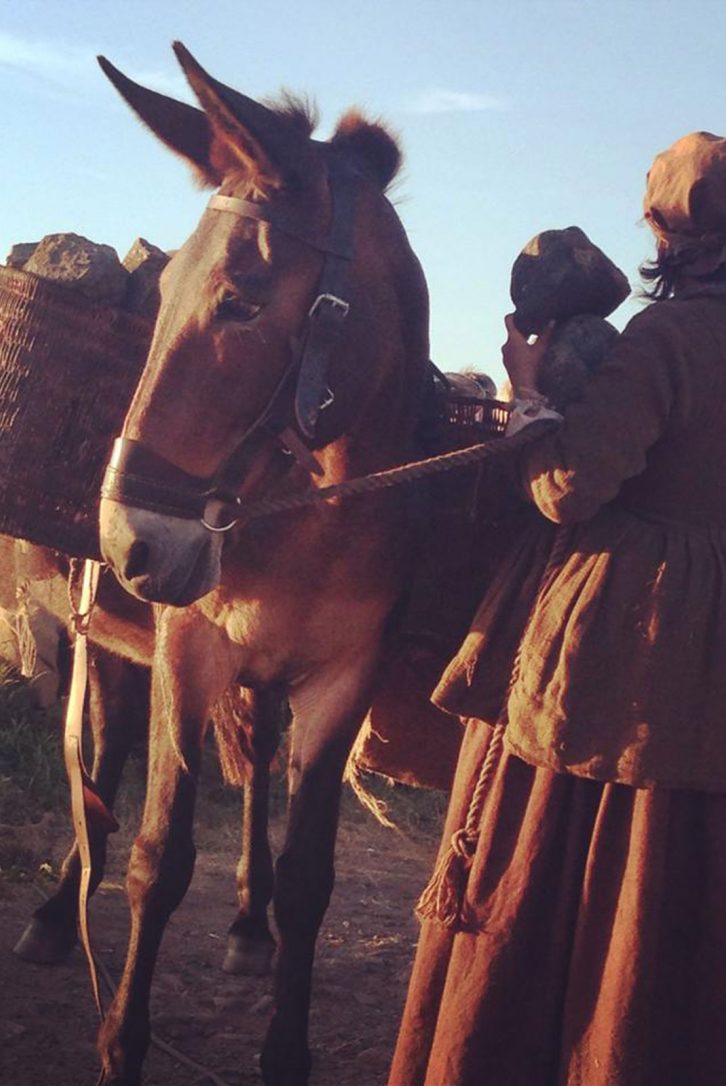 Were you aware of Poldark before you got involved in filming?
I had heard of it but had never read the books or watched the original TV series. I don't think most of the cast had until they took part. My older generation of relatives remember the original series and it was interesting to hear their take on the new one.
I coincidentally visited Roscarrock Farm near Port Isaac, the location of the original Nampara (Ross Poldark's house), when looking at wedding venues this year.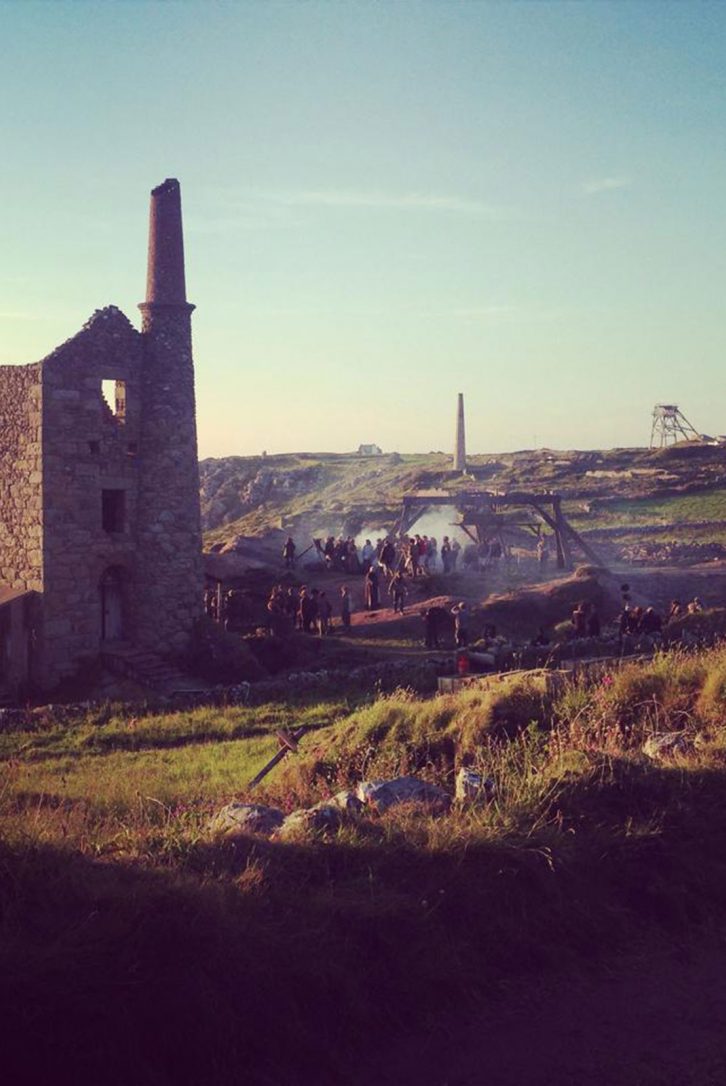 What were the highlights of being in the series?
Highlights for me included getting to meet the actors and watch them work. I also made a lot of friends on set as we spent so much time together; I'm still in touch with some of them now. It's been great being part of something that has been received so well. It's made watching the series a lot more interesting, as I try to spot everyone I know! Oh, and what girl doesn't like playing dress up?! Even if it involves being squeezed into a corset all day and having fake mud plastered all over your face!
My favorite scene from Series 1 was the wedding party for Jinny and Jim. They built an open fire, had a real hog roast, and there were traditional Cornish dancers. I got to sit in the straw on the horse and cart in the wedding procession. It was a beautiful evening on Bodmin Moor and there was a real party vibe. I was able to stand on the driveway and watch the action up-close as Aidan Turner galloped past on his horse, Seamus. We also witnessed some great sunsets while filming on the coast at Botallack, with the mine silhouetted in the background.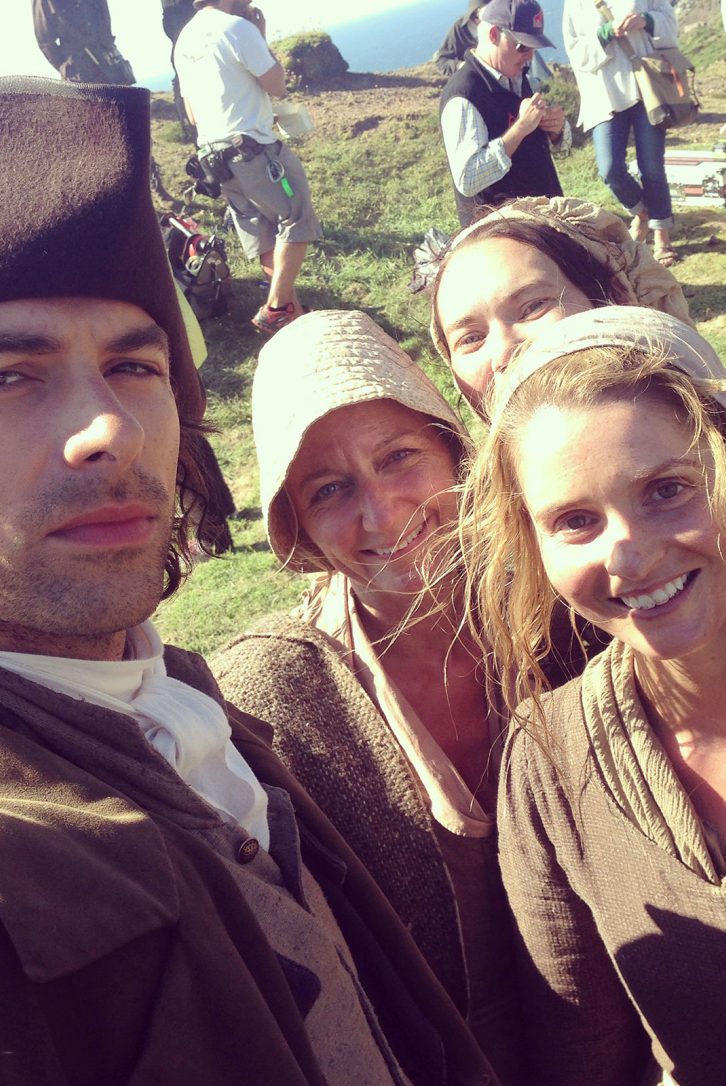 And lowlights?
Wearing a corset and hip roller was quite uncomfortable. It felt good to get it off at the end of the day. To make us seem like we'd been at the mine all day, the make-up artists would rub moisturiser in our hair so it looked unwashed – not to mention the stuff they put on our teeth to make them less white. It wasn't a great look!
What can you tell us about Series 2?
Unfortunately, I've been sworn to secrecy about Series 2 until it has aired! We all have to sign an agreement in regard to this when we agree to be part of the filming. In any case, I wouldn't want to spoil it for anyone. Let's just say there is lots of drama and new and exciting characters!
The filming of Series 2 wrapped in March and is due to air in autumn this year (they are keeping us in suspense with an exact release date!)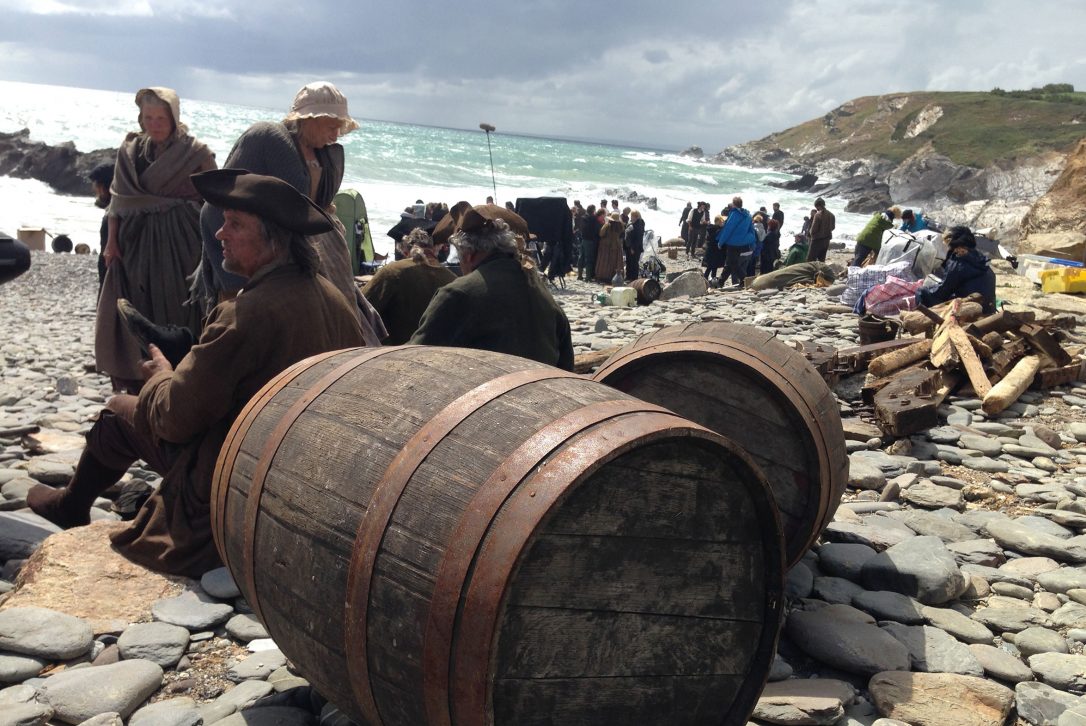 Watch this space for another interview with Katy about Series 2 of Poldark.
Browse our properties as a base to explore Poldark country.