If you love North Cornwall, you're bound to fall in love with the Isles of Scilly. We recently hopped on a plane courtesy of Isles of Scilly Travel and experienced a magical day on the islands.
Referred to by some as the Cornish Caribbean, the Isles of Scilly combine tropical plants and soft white sand with a fascinating island community and exhilarating outdoor lifestyle. There are many parallels to be drawn with our much loved Rock, Polzeath and Daymer Bay but with some wonderfully unique characteristics. Here, boats and bikes are the transport of choice, independent shops are the norm, fresh local produce lines the menus and empty hidden coves are waiting to be discovered.
It's amazing what you can fit into a day's adventure (if an early start doesn't faze you). Choose from a twenty-minute flight on Skybus from Land's End Airport or hop on the Scillonian III ferry from Penzance. You can even take your four-legged friend with you if booked in advance. We share our itinerary with you to give you an idea of what you can get up to in a day (by 10.30am we were sinking our toes into that famous white sand). You can view all the available day trip options on the Isles of Scilly Travel website.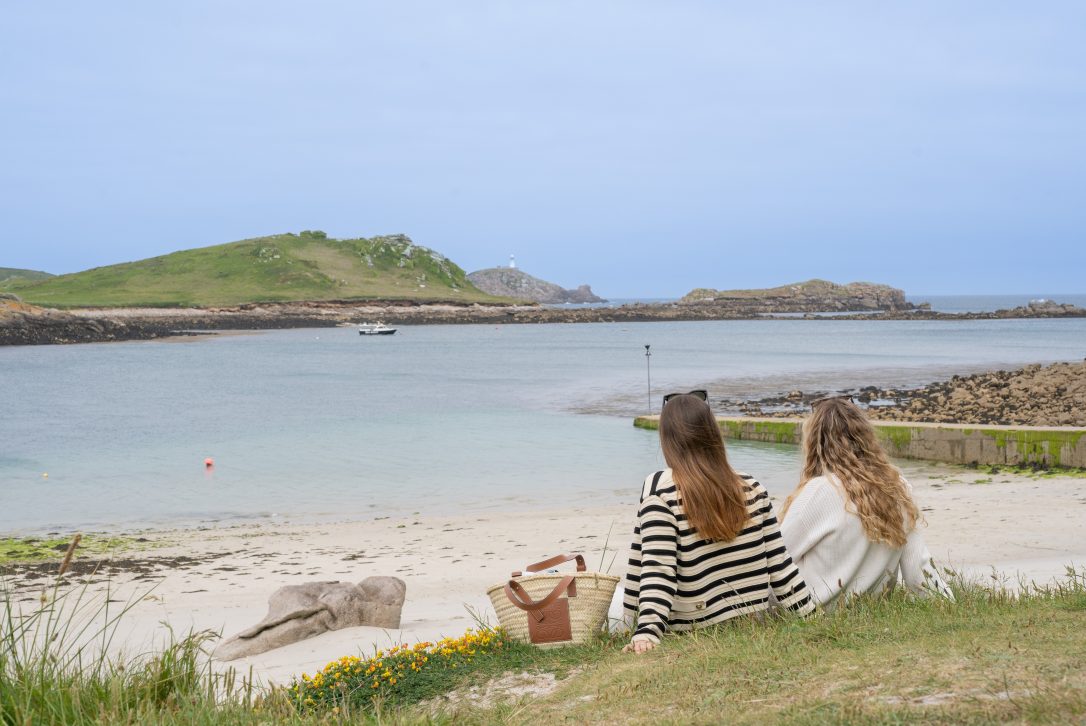 6.00am - we leave home and enjoy an easy journey on nice, quiet roads to Land's End.
7.30am - arrive at Land's End airport (easy to park with Just Park), check in (closes 30 minutes before take-off) (one small bag allowed on the plane and larger bags just need checking in (max 5kg)) and time for a much needed coffee and a bacon bap in the lovely little airport café.
8.30am - after a short safety briefing, we take off on Skybus and enjoy the breathtaking views of Cornwall, the Atlantic Ocean and the Isles of Scilly from above. There was a dog on our flight in a lovely large crate in the centre of the aircraft (and the owners got to sit next to it).
8.50am - arrival at St Mary's airport. The island transfer buses are waiting outside, with lovely friendly drivers who can take you wherever you need to go.
9.00am - we had a little explore of Hugh Town and stopped for coffee and cake at the cute Hugh Street Café.
10.00am - we then hopped on the tripper boat with the lovely crew from St Mary's Boatmen's Association to our chosen island of St Martin's. This is a two-mile long island famous for its white sandy beaches (argued to be the best in the world). The boat trip is a lovely way to see the islands and wildlife along the way (and make some friends on the boat). Take a coat as it can be breezy!
10.30am - we arrive on St Martin's and head up the slipway straight onto the beach. Time for beach time, exploration and photo opportunities. We sat on the soft sand, watched the boats come and go, went shell hunting and dipped our toes in the sea. We also headed up to the Fay Page jewellery studio, famous for handmade shell and pebble jewellery (the perfect Scilly memento).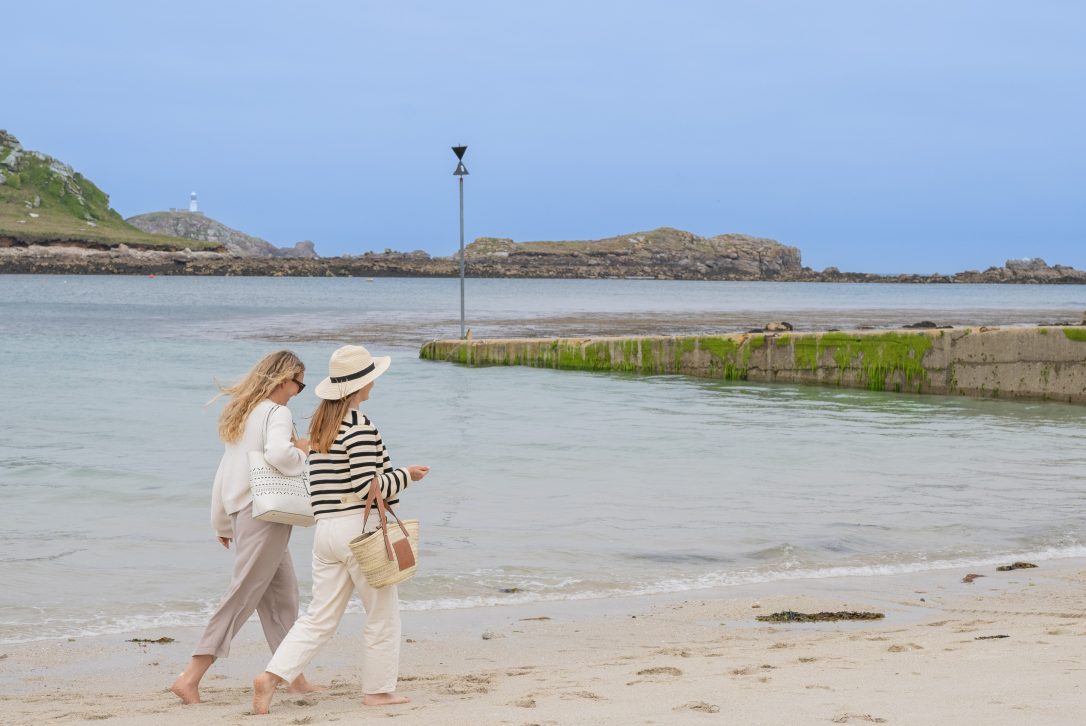 11.30pm - located right next to the boat drop off point is the exclusive hotel and restaurant belonging to Karma St Martin's. We headed here for a G&T and then had a delicious lunch with a view across the water to the other islands to one side and the beach to the other. Known for their seasonal ingredients, you can sample fresh fish and crab caught right on the doorstep.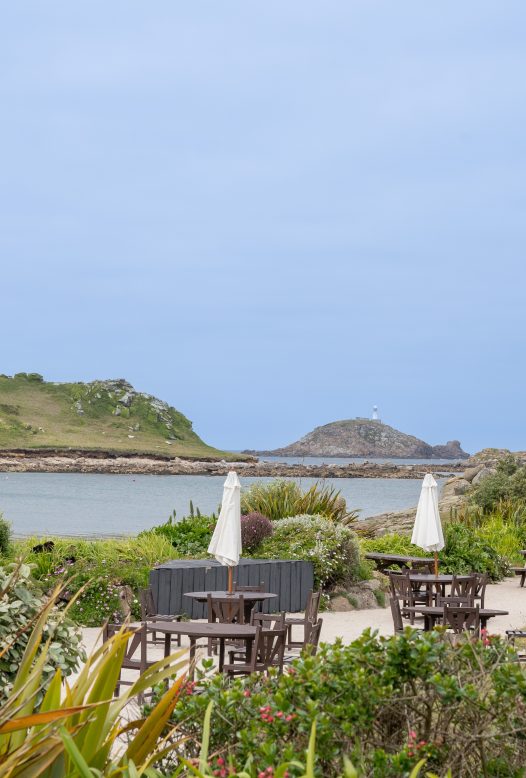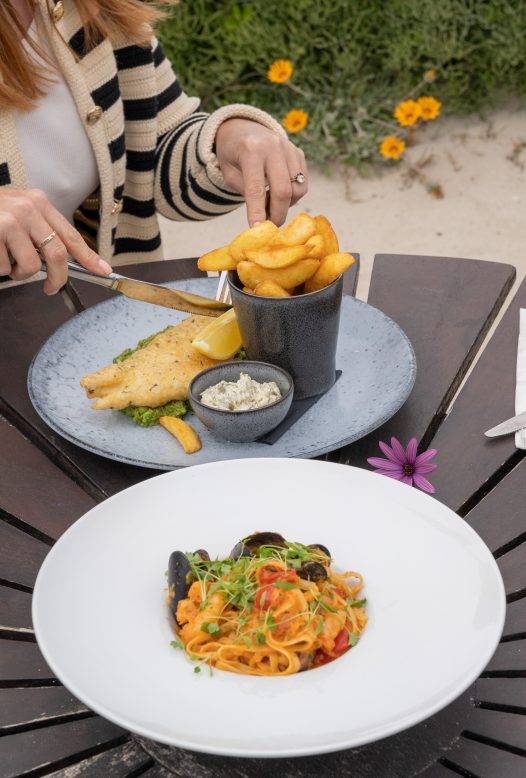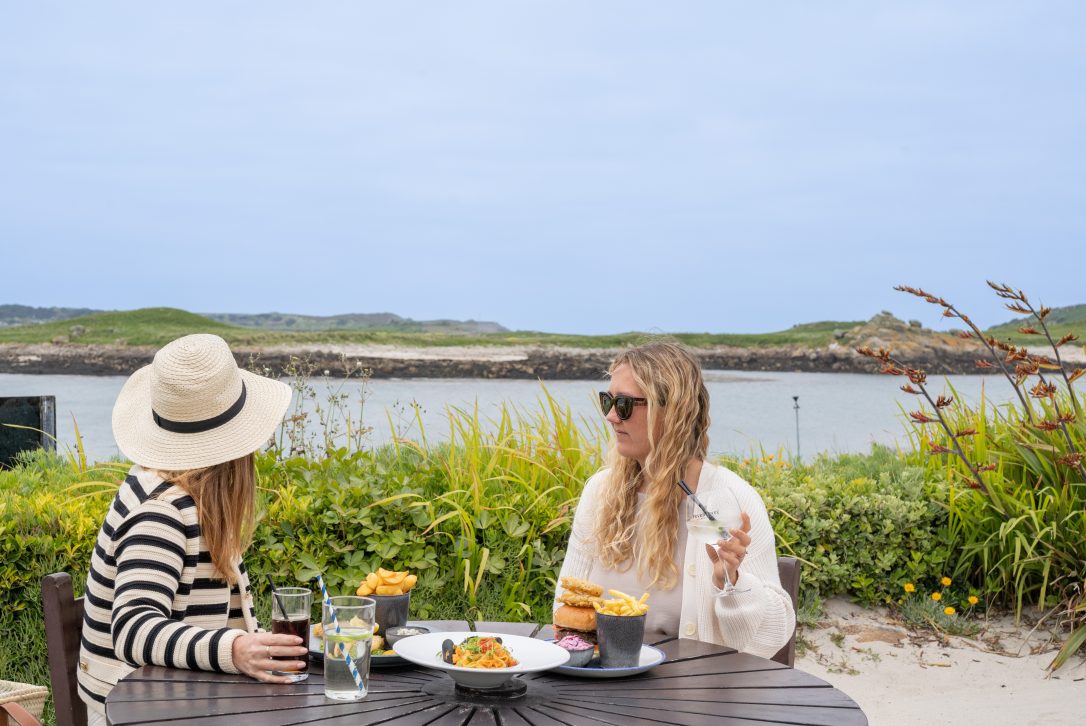 1.00pm - we then walked the length of the island to St Martin's Vineyard and Winery. Along the way we passed some lovely island stalls and had a quick browse.
1.30pm - we were welcomed at the vineyard by founder Holly who was bursting with knowledge and passion for wine. As one of the UK's smallest and most south westerly vineyards, St Martin's Vineyard and Winery provides the most beautiful backdrop for raising a glass or two of wine. We did a self-tour and then joined Holly for wine tasting and to hear all about their range of unique, organic wines.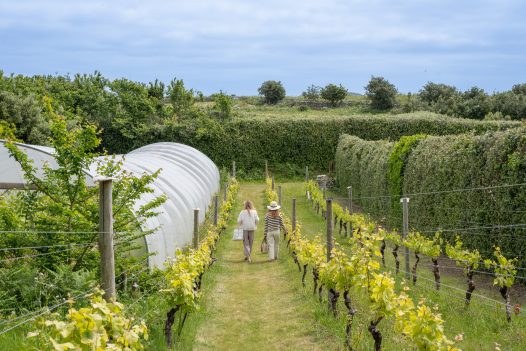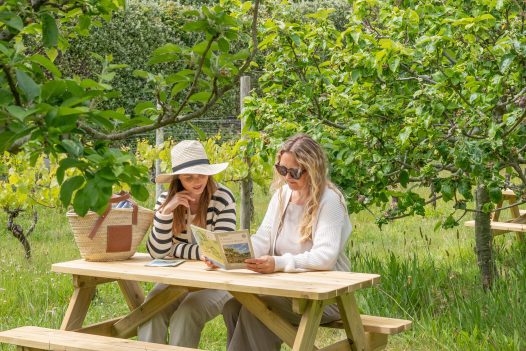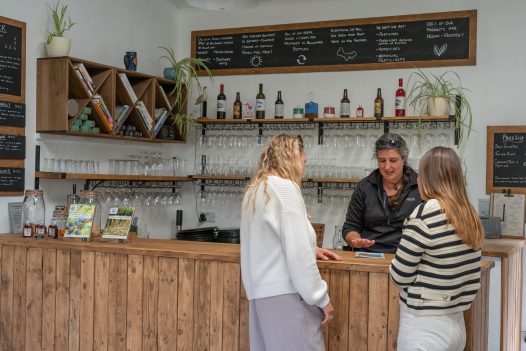 2.30pm - we then headed up to Higher Town Quay to catch our tripper boat, just five-minute walk from the vineyard.
3.00pm - we spotted a seal on the way as well as lots of bird life. We arrived back on St Mary's with time to sample the local ice-cream (delicious).
3.35pm - time to catch the minibus from Hugh Town (arranged in the morning) and check in at St Mary's Airport.
16.35pm - quick safety briefing and onto the plane.
16.50pm - arrived back at Land's End Airport.
5.00pm - sorted parking payment, hopped in the car and back on the road.
6.40pm - arrived home and time to put our feet up!
View the whole day over on our reel
Win a luxury Polzeath holiday and day trip to the Isles of Scilly
We've teamed up with Isles of Scilly Travel to offer one lucky winner the chance to win an unforgettable prize where they can live the Polzeath lifestyle for a week and experience a day in paradise on the Isles of Scilly.