At Latitude50, we like to experience local activities first-hand so that we can give our guests the best possible recommendations. With this aim, the team took to the water with Wavehunters Marine.
You might be familiar with Wavehunters thanks to their popular surf school on Polzeath Beach. Recently, they extended their offering to sea safaris with the new venture Wavehunters Marine, born out of a passion to share their love of the sea. They were kind enough to take the Latitude50 team out on the water to experience a sea safari first-hand.
On a sunny Saturday afternoon, the Latitude50 team gathered on the Rock pontoon ahead of our sea safari. With no rain in weeks and a calm glassy sea, we were lucky to experience near-perfect conditions for our boating adventure.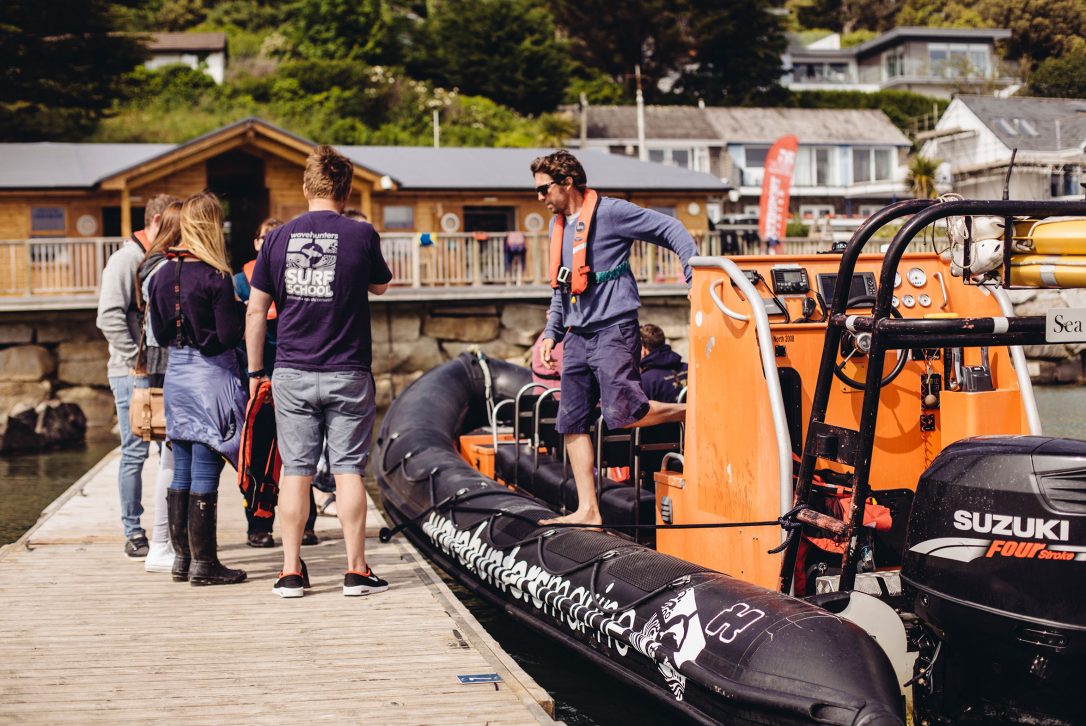 The 12-seater, nine-metre distinctive orange rib was ready and waiting for us, bobbing up and down alongside the wooden boardwalk at the Rock Sailing and Water Ski Club. On a lower tide, you can be picked up from the beach itself. Owner of Wavehunters, Andy Cameron, and seaman Rich were there to get us into our life jackets and offer a helping hand as we climbed aboard.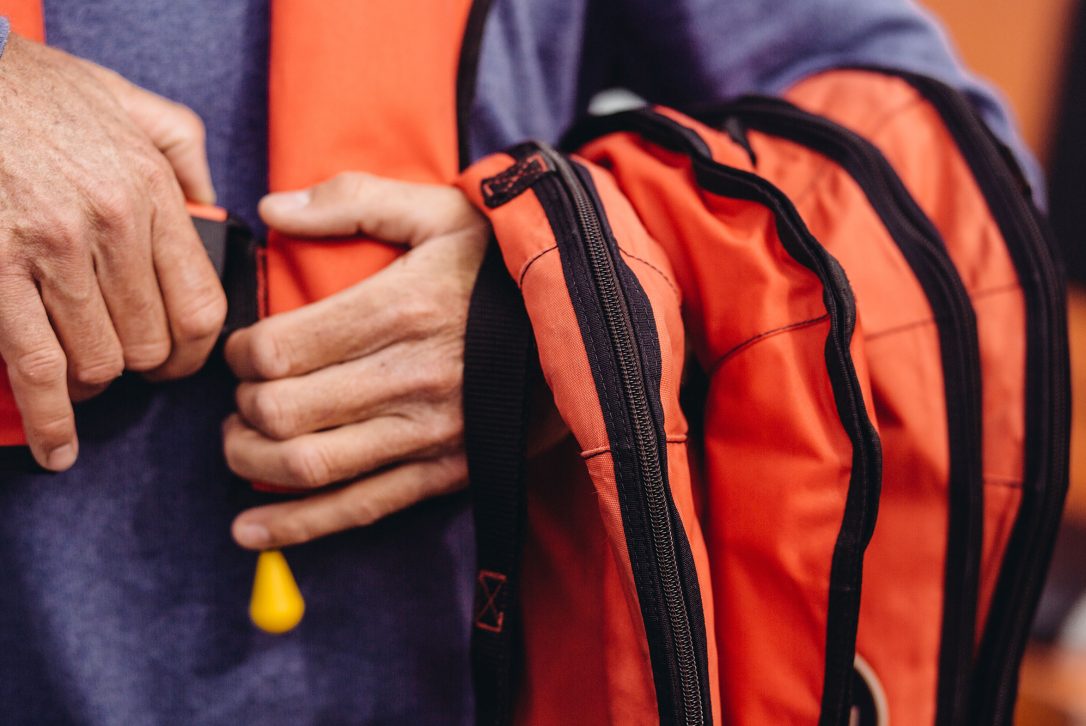 We set off up the Camel Estuary past Rock Beach, Daymer Bay and Polzeath Beach, where we could spot Latitude50 houses and our favourite places along the way. As it was a dry day there was no need for waterproofs, but with the wind in our hair we were glad of our warm jumpers.
As we travelled up the estuary and out to sea, Rich shared his knowledge of the wildlife and geology of the local area. Because it was high tide, we were able to venture into some of the caves along the way. There were plenty of jellyfish bobbing around so we were glad to be on, and not in, the water! We headed along the rugged coastline past Pentire Point and The Rumps. Here we got to see the distinctive Seven Sisters (or Seven Souls) rock formation.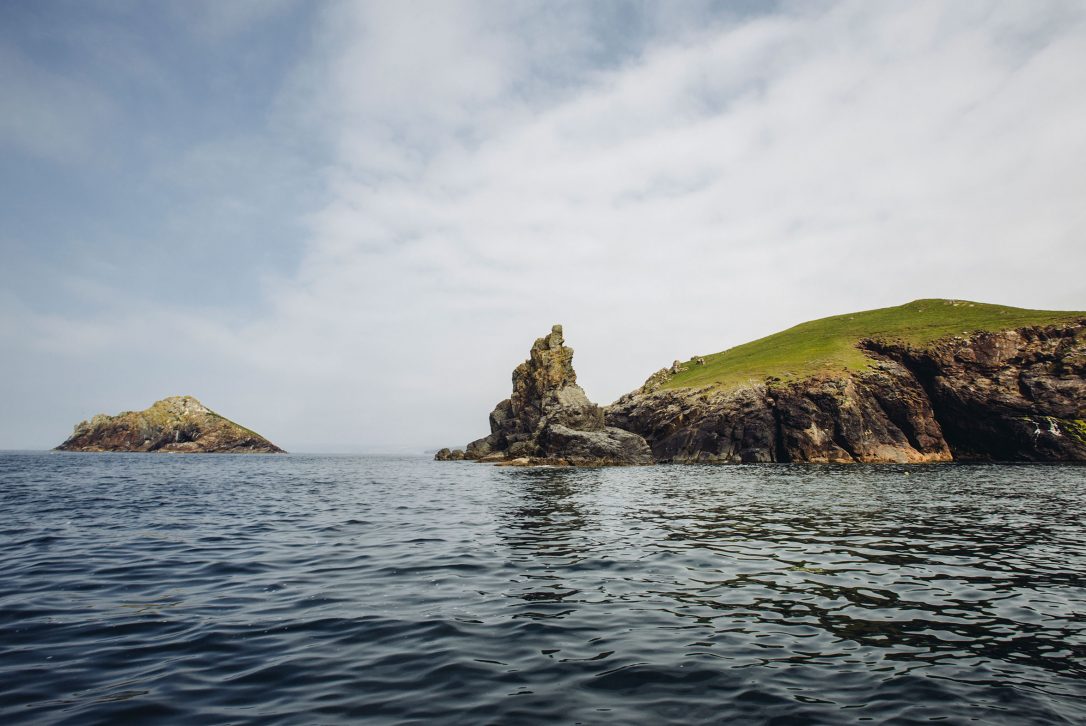 We circled around The Mouls island, which is home to a diverse collection of bird life including cormorants, shags, gannets, greater black-backed gulls and guillemots. The island is also referred to as Puffin Island, as it's one of the last remaining breeding grounds of the Atlantic puffin (you may even be able to pick out the puffins from the other birds nesting on the cliffs).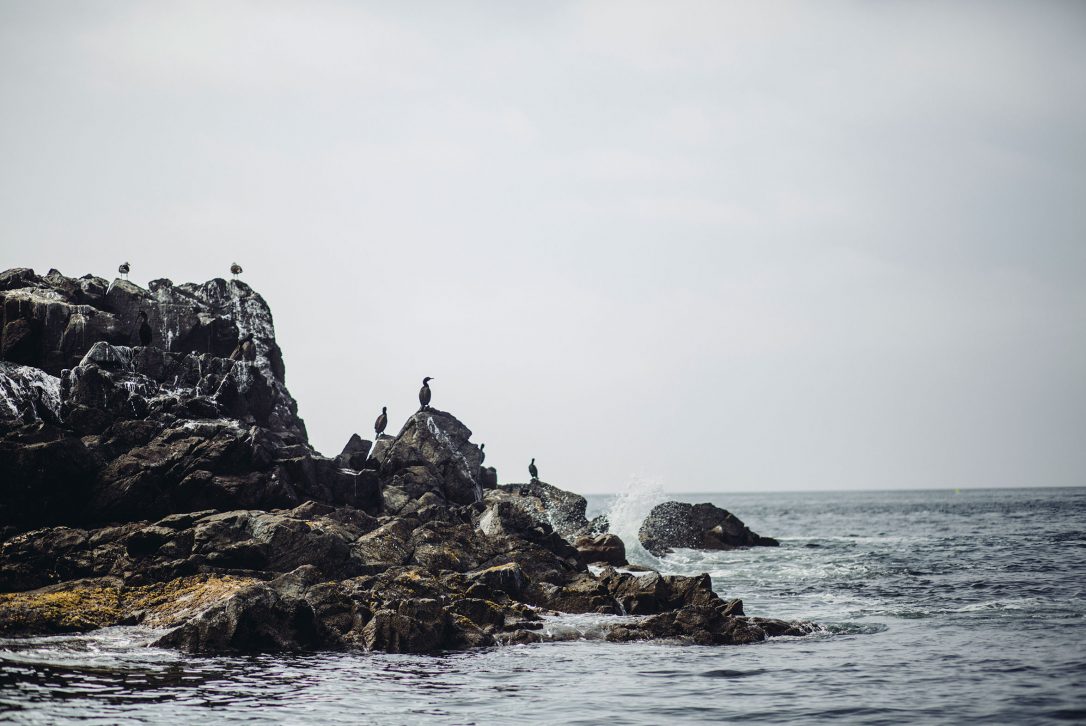 Usually on a two-hour trip the boat would carry on to explore the area around Port Quin, but as we were on a shorter time schedule we headed out to sea to look for the pod of dolphins Rich had glimpsed on an earlier outing. Despite our best efforts, they were nowhere to be found today.
If you're lucky, you'll get to spot the full hat-trick of wildlife: puffins, seals and dolphins. On a calm day, dolphins are seen more often than not as Wavehunters know the best places to look. If you are very lucky, you may even see a basking shark, which are sometimes sighted off the coast here.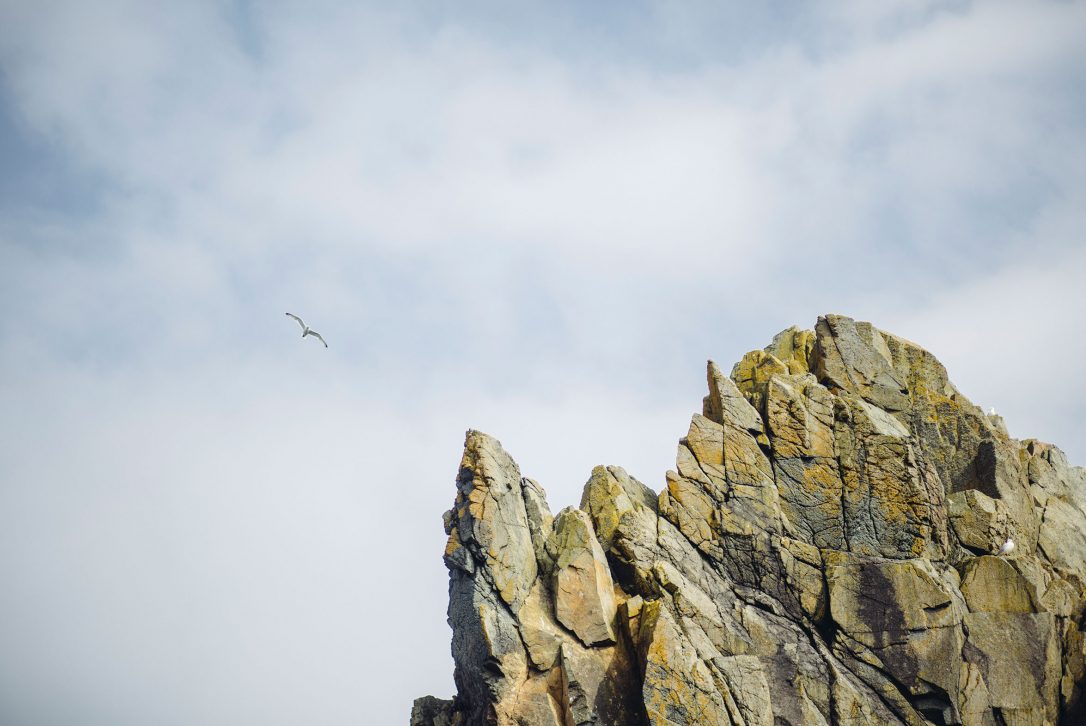 We headed back towards Padstow and hopped off at the harbour for an ice cream from Wavehunters' brand new shop at the end of the harbour (you can also start your boat trip from here, rather than Rock). We made our way back across the estuary to Rock, passing many brightly coloured sails from the array of boats out on the water.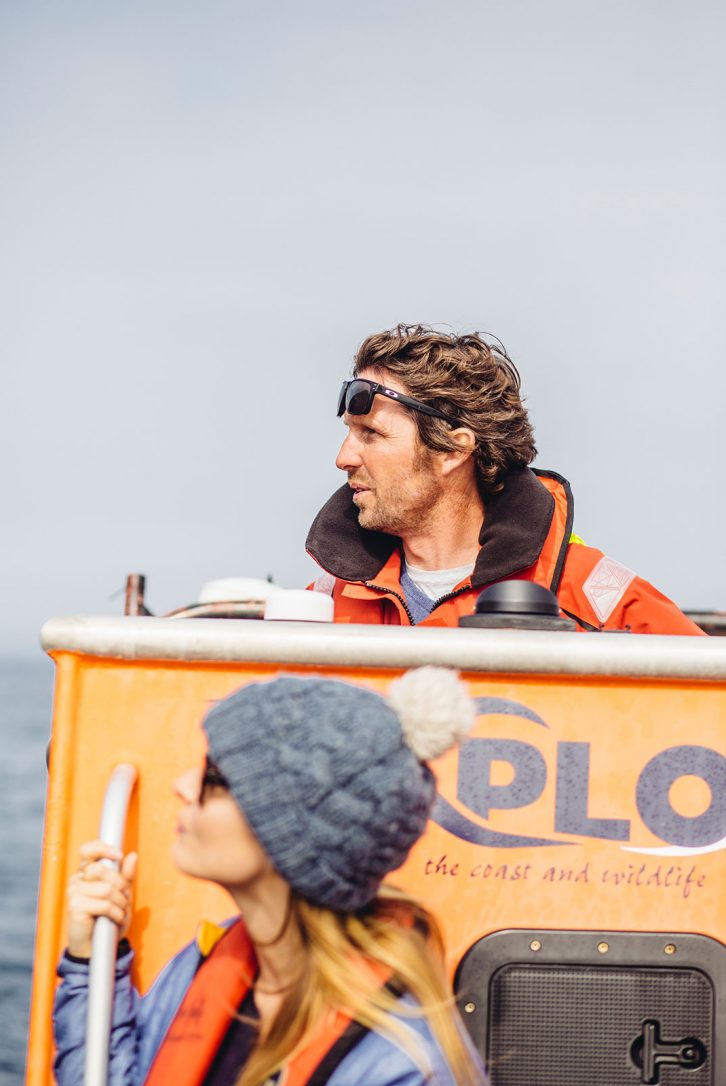 Despite being a little disappointed not to catch up with the dolphins, we all had a really fun time; a great experience for us as a group. Our trip was a fantastic way to explore the coastline and gain a completely different perspective to being on land. Even as a team of locals, we were blown away by how beautiful the scenery was from the water. We are determined to come back and see the dolphins another time soon...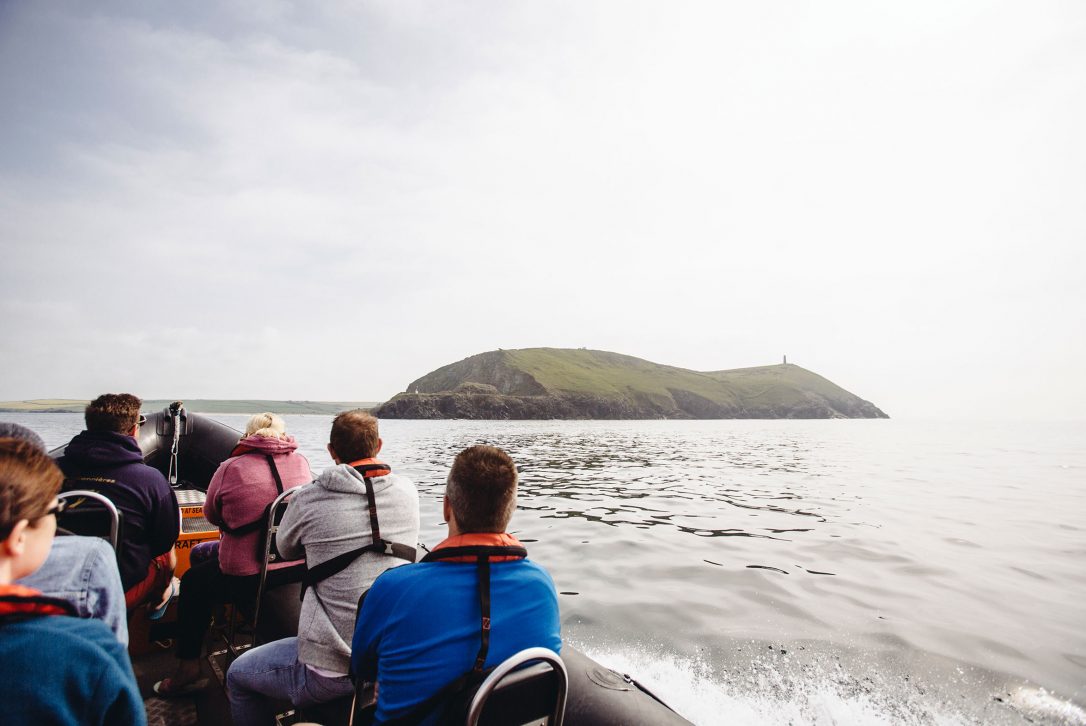 To find out more about boat trips with Wavehunters Marine, visit their website.
Browse our Rock properties, all within easy reach of the pontoon where you can take the sea safari.