Enjoy your very own private barbecue and water sports experience surrounded by the glassy water of the Camel Estuary. We paddled out to experience the island for ourselves.
There are ways of spending a weekday evening in June and so far none have come close to the one spent with Camel Ski School on the island. Needless to say, the team were rather excited at the opportunity to hop on the 'Monster SUP' paddleboards (with maybe a wobble or two) and cross the water to the pontoon which has quickly coined the name "the island".
Floating in the middle of the calm waters of the Camel Estuary, the island feels like the most fantastic of discoveries. Rustic but stylish, the island comprises of its very own bar, a seating area with a fantastic Big Green Egg BBQ taking centre stage. A hammock swings in the breeze on one side and string lights hang above, lighting up the island as dusk falls.
Now, there are many ways you can choose to reach the island. Monster paddleboarding was our transport of choice but you could also take the single paddleboards, kayaks or be driven over on the boat. Once on the island, choose from water-skiing, wake-boarding, banana-boating and even brave the pancake or ringos!
It was a total pleasure to spend time with the friendly Camel Ski School team headed up by Charlie. They are a fountain of knowledge about water sports and the area in general.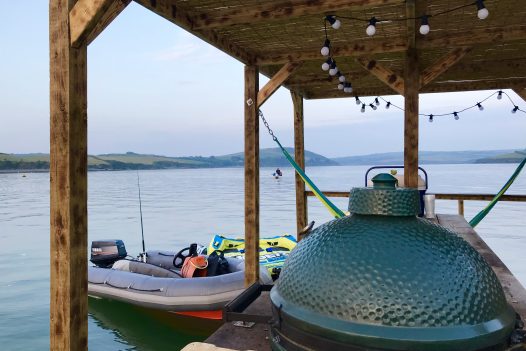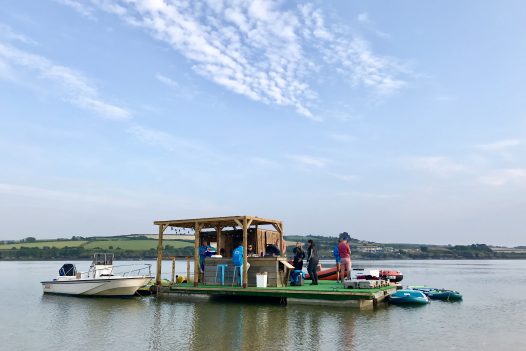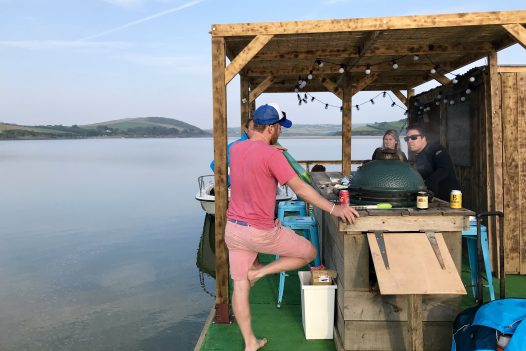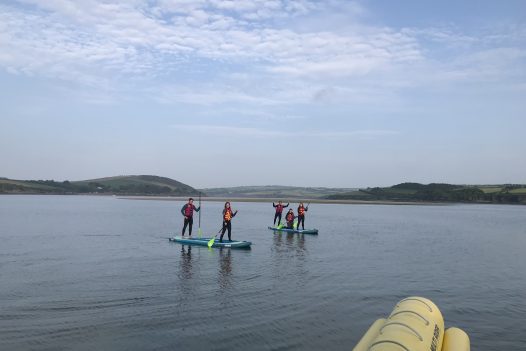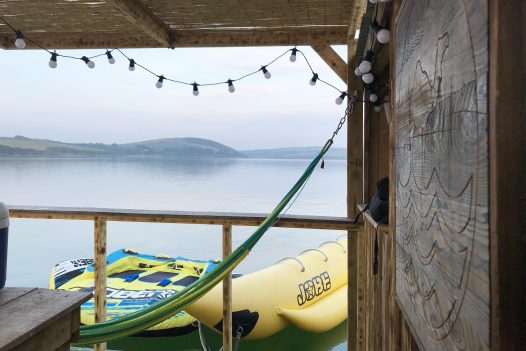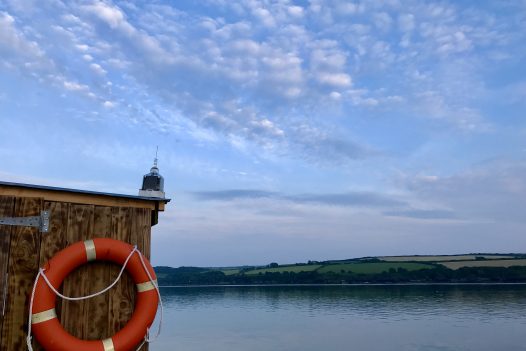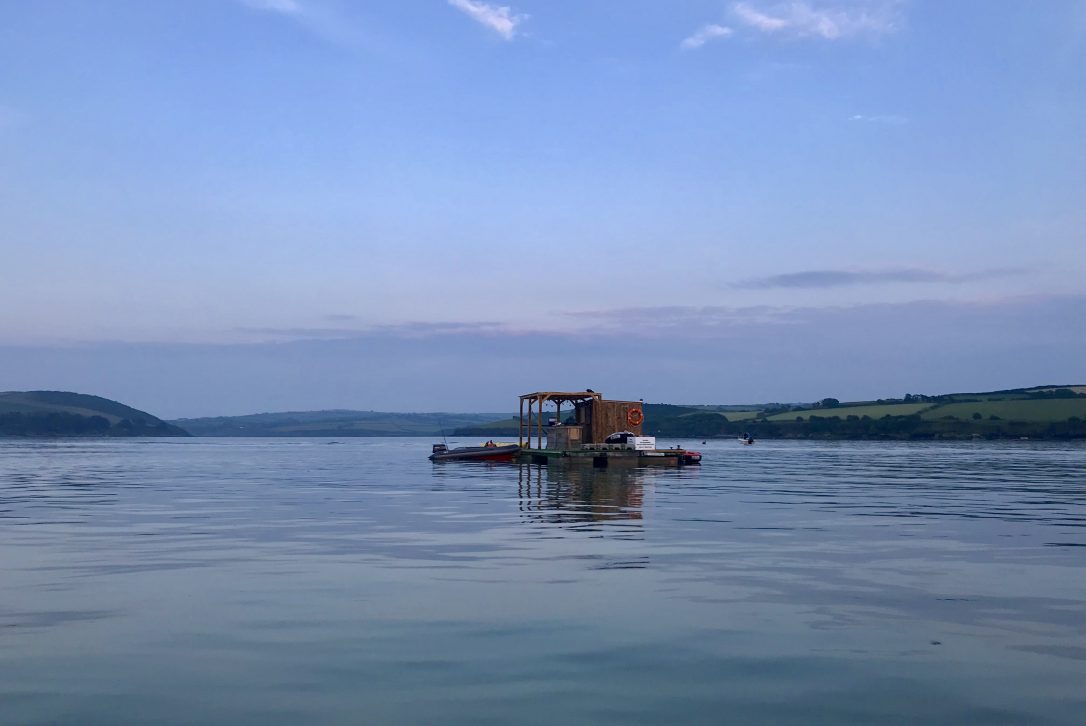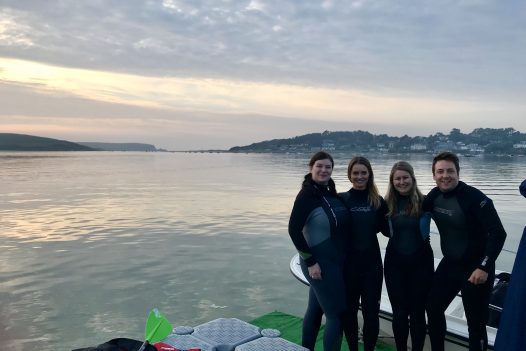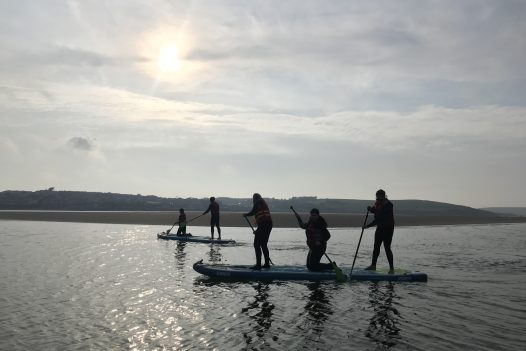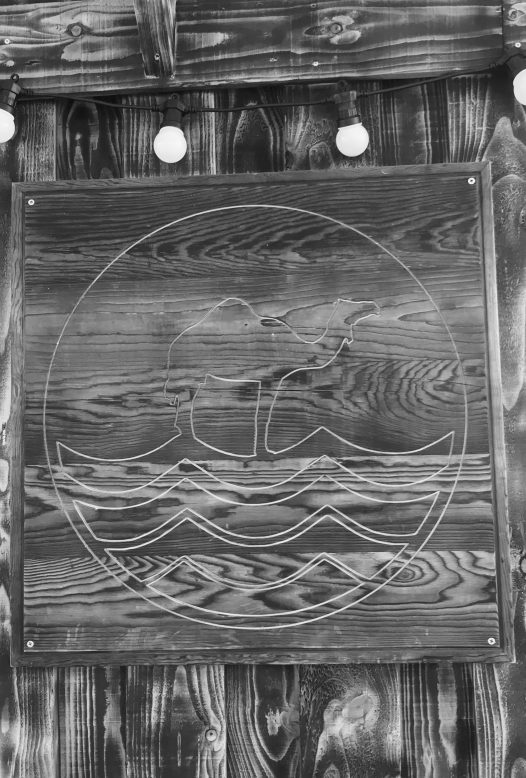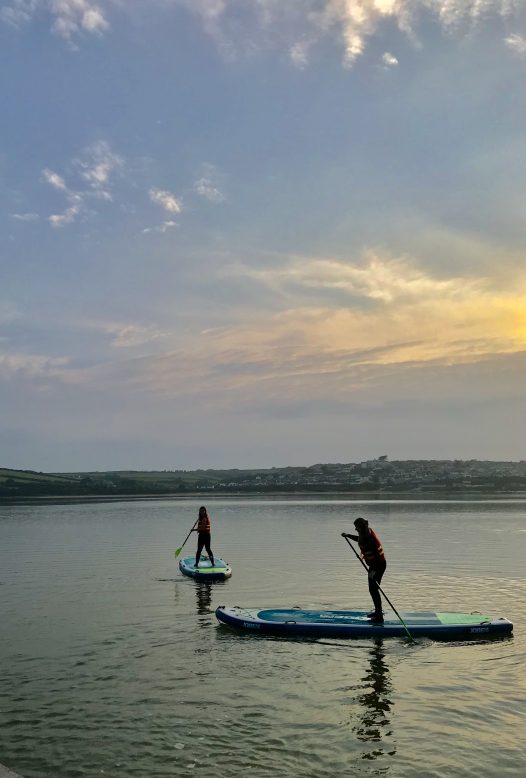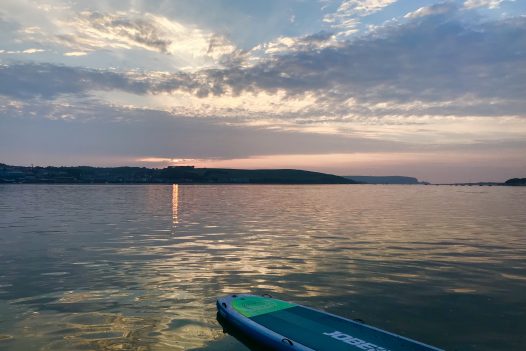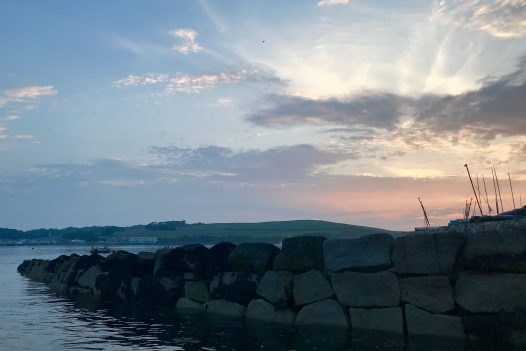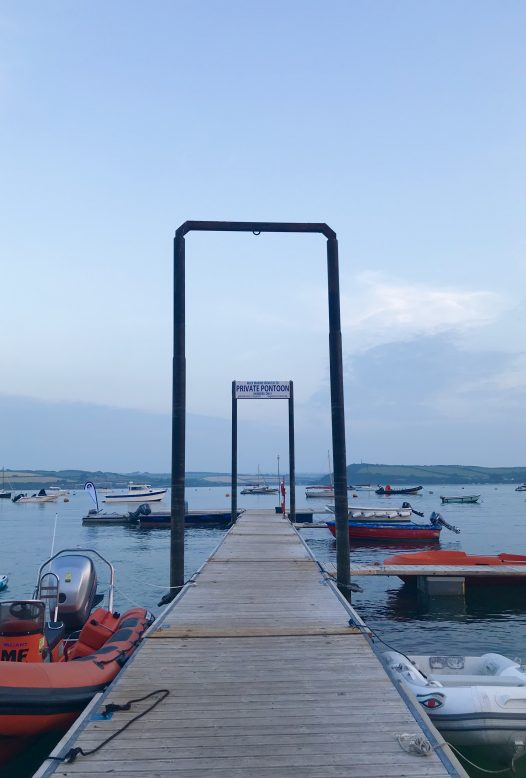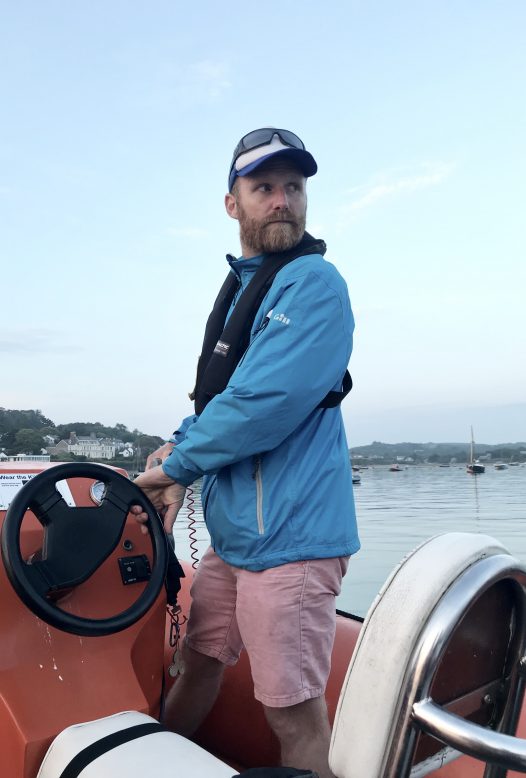 ---
If you have a special occasion coming up, the island could be a magical place to celebrate and will be open during weekends throughout June and September and every day throughout July and August.
Private hire is an option if you want the island all to yourselves and costs £150 for up to 2 hours. The island can accommodate up to 20 people comfortably. Alternatively, just join in with other water sports partakers as a lovely sociable experience. Barbecue boxes are available from Camel Ski School as a hassle free option. Bring your own drinks (to be enjoyed after the water sports)!