Whether it's watching the relaxing rise and fall of the Camel Estuary or the exhilarating crash of the Polzeath waves against the rocks, we have picked our top 12 properties with incredible views of the water.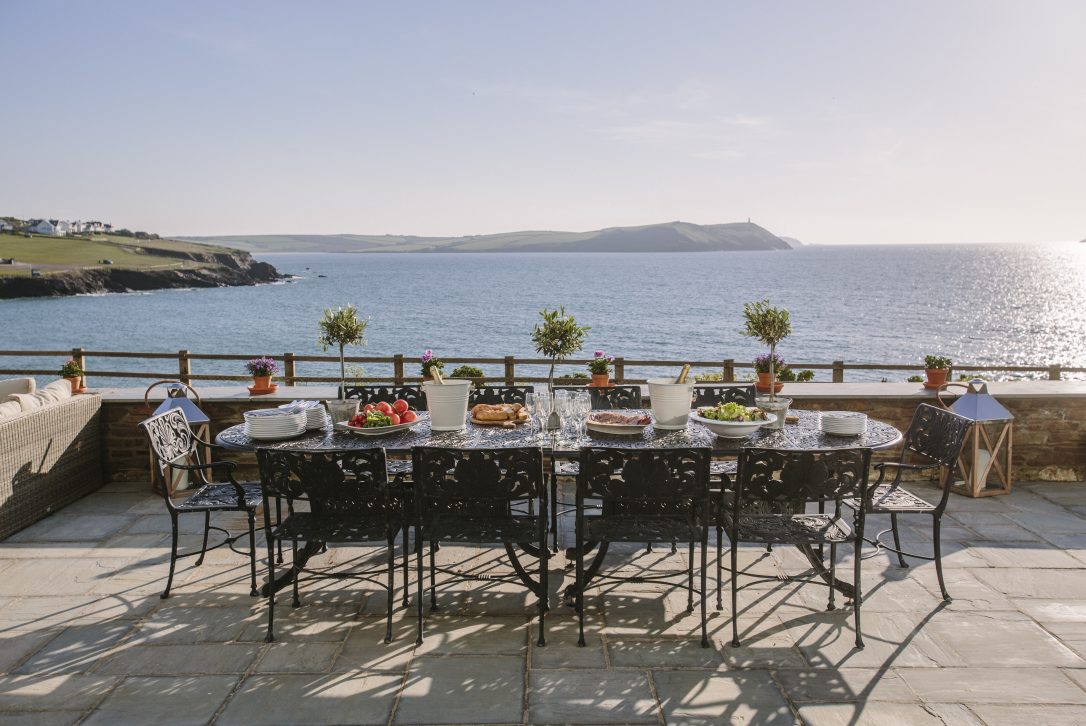 ---
Tristram, Polzeath
Sleeping 14
With an unrivalled beachfront location, Tristram commands breathtaking views over Polzeath beach and across the Atlantic Ocean.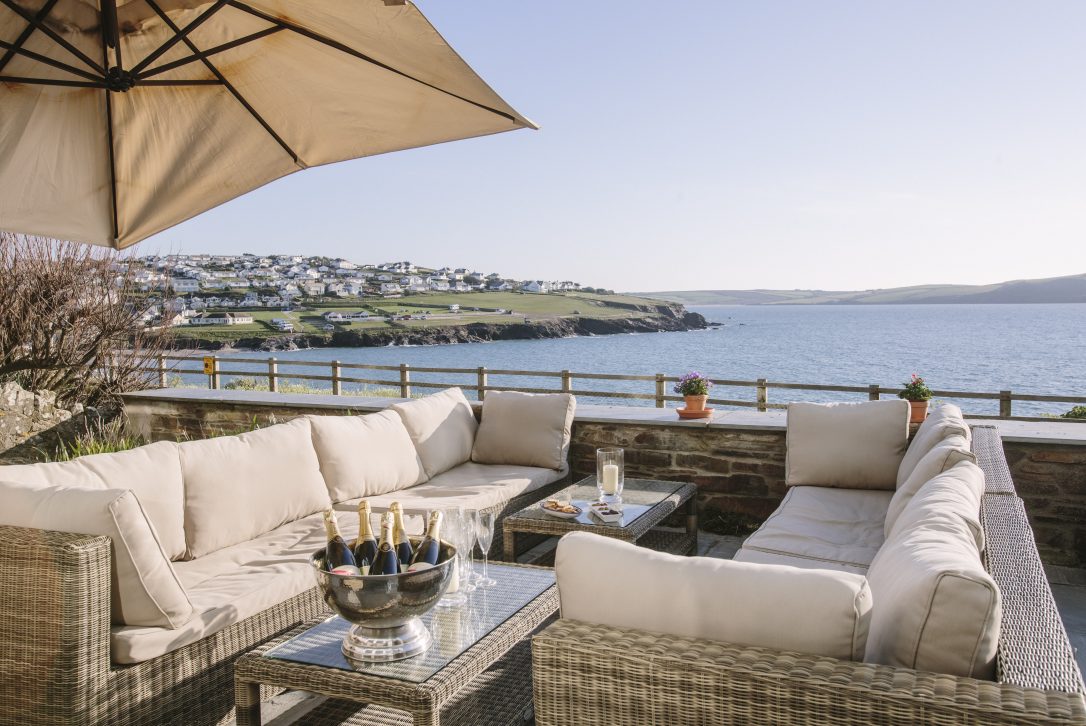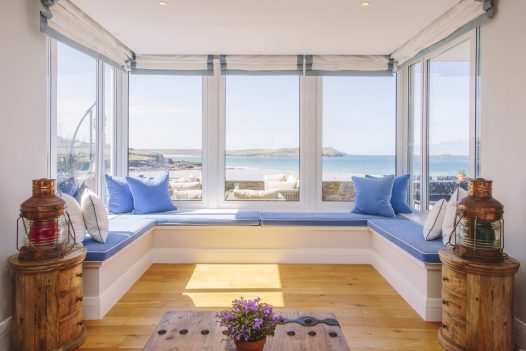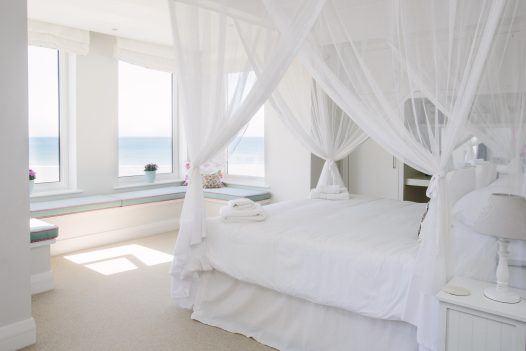 ---
Carn Mar, Polzeath
Sleeping 14
Carn Mar is a seriously special holiday home set above Polzeath Beach. This luxurious and spacious property has world-class interiors and panoramic sea views.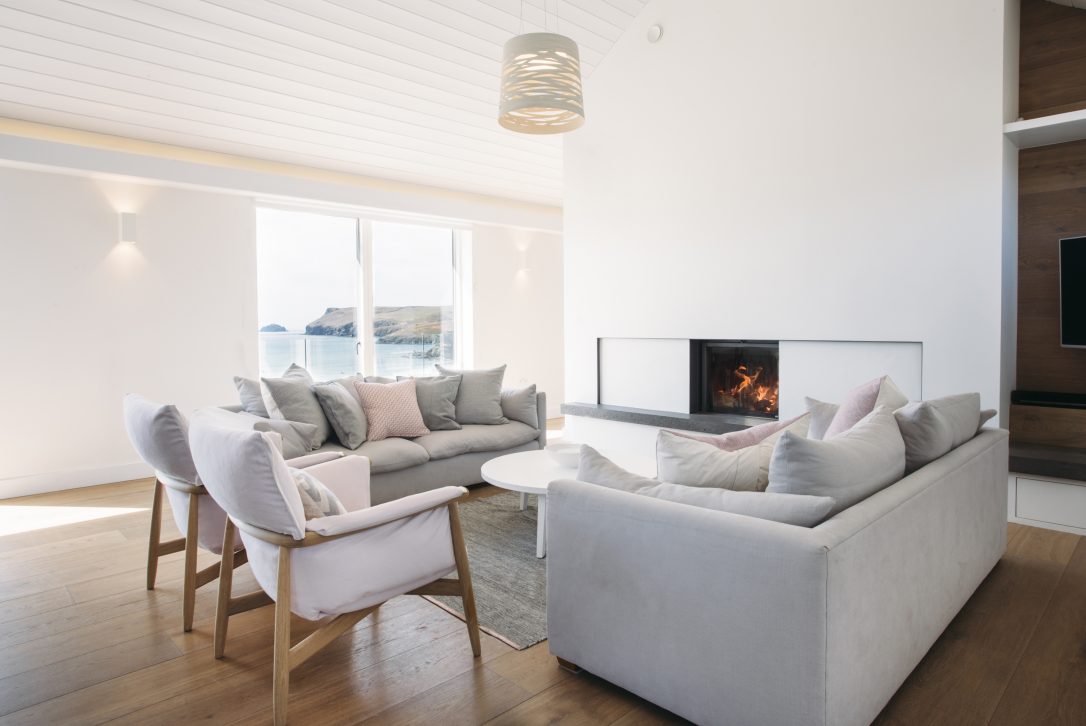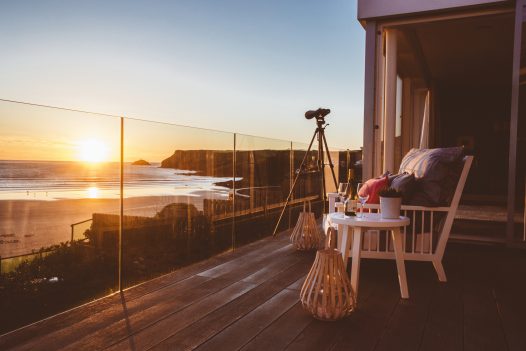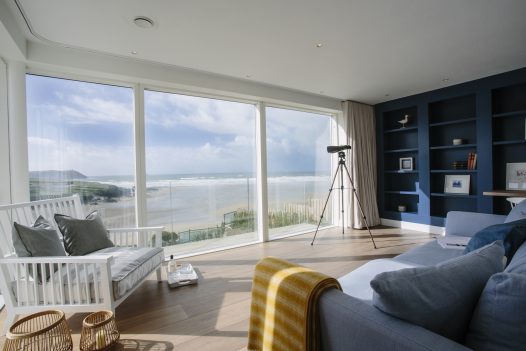 ---
Orchard House, Rock
Sleeping 10
Orchard House enjoys one of the best locations in Rock, with a frontline, waterside position offering stunning panoramic views of the Camel Estuary.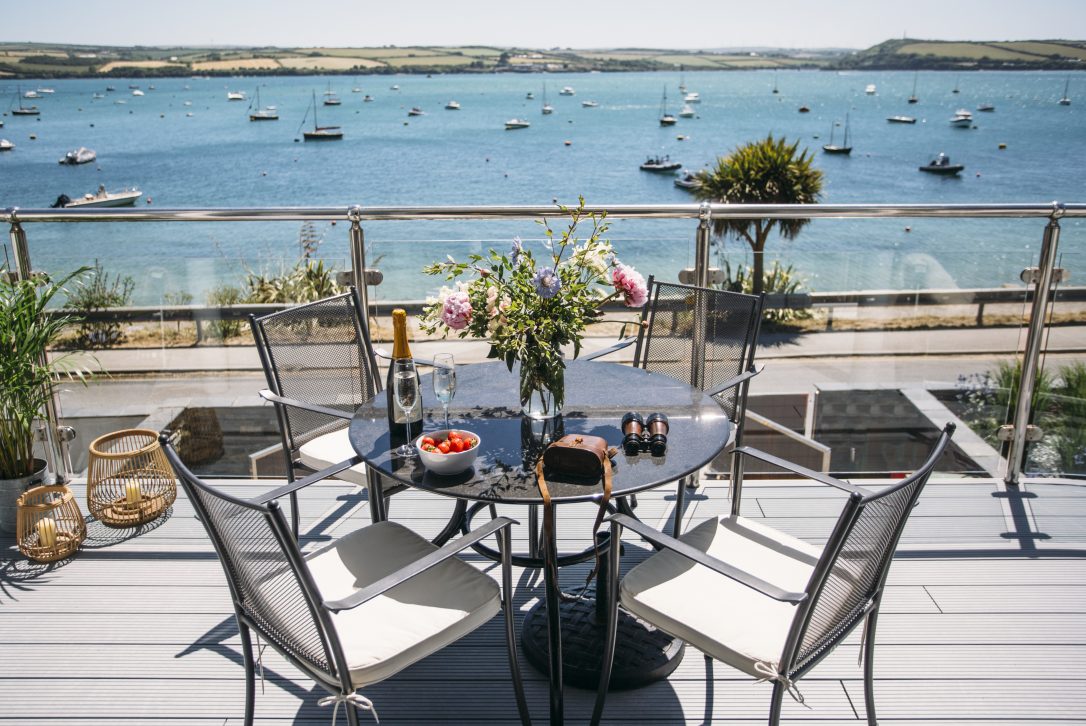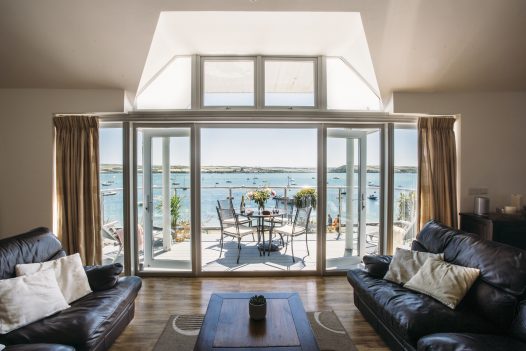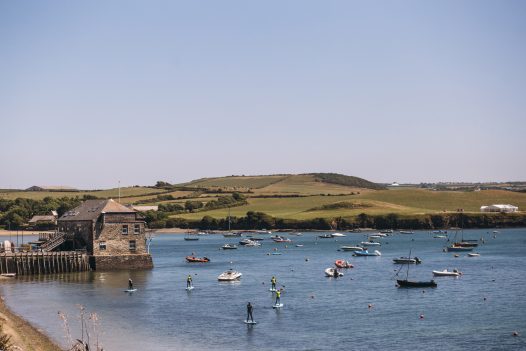 ---
Seaview, Polzeath
Sleeping 10
As its name suggests, Seaview stands on the front row of Tristram Cliffs above Polzeath Beach, commanding far-reaching views across the ocean.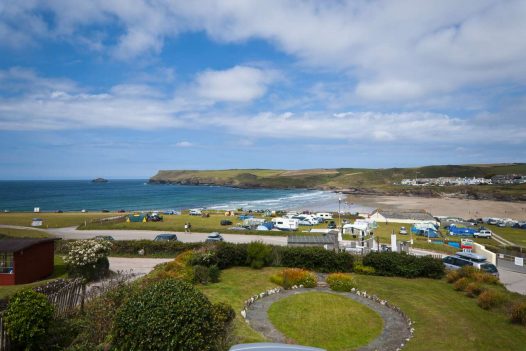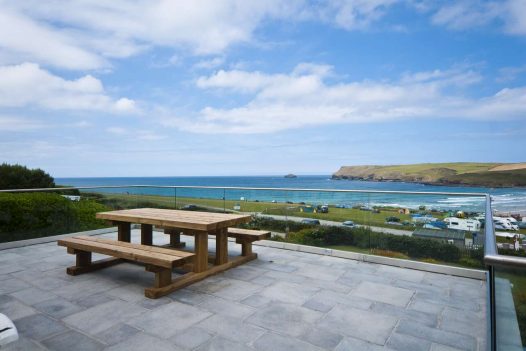 ---
No 2 Pentire View, Polzeath
Sleeping 7
Set just above Polzeath Beach, No 2 Pentire View is a handsome Victorian house, bursting with character and with panoramic outlooks over the coast.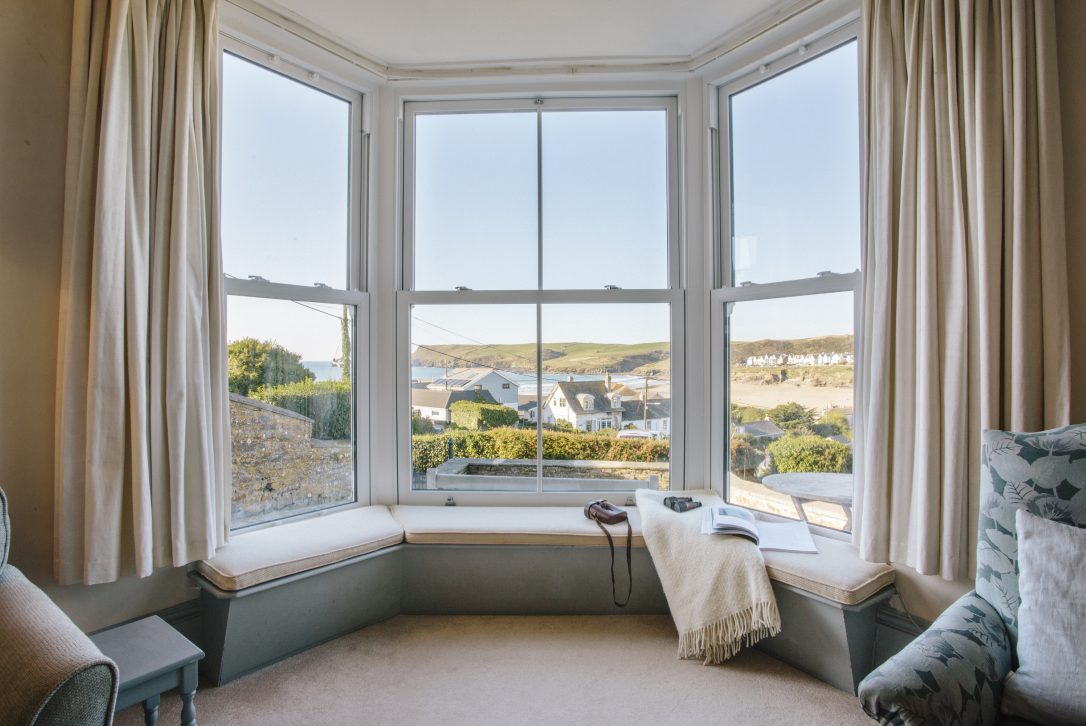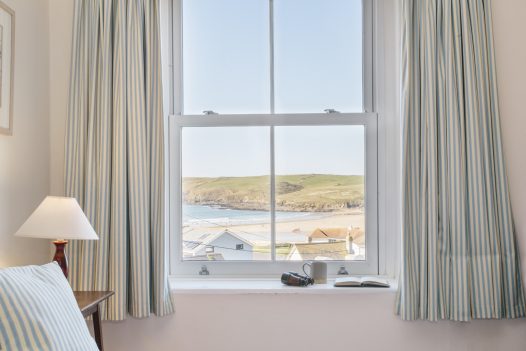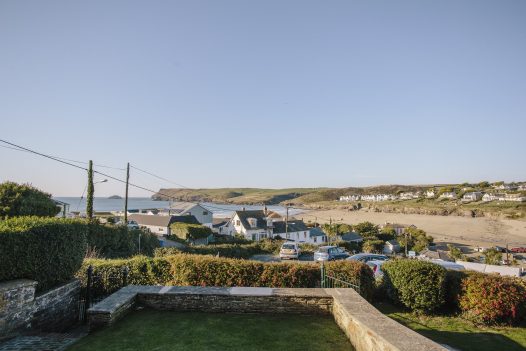 ---
Mullets, Rock
Sleeping 12
Mullets is an extremely spacious property nestled above the secluded Porthilly Cove, with arguably the best view of the estuary in Rock.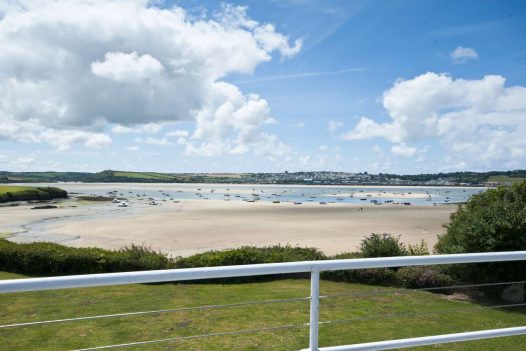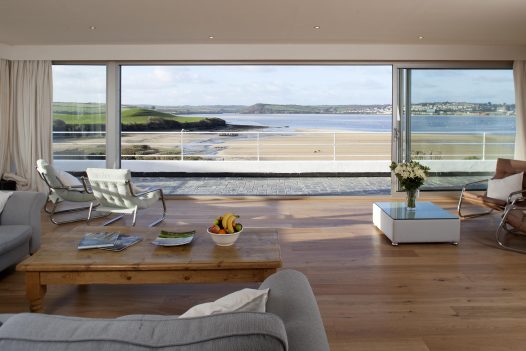 ---
The Farmhouse, Rock
Sleeping 6
The Farmhouse is set in a tranquil position on the banks of the Camel Estuary. Nestled within a beautiful private estate this charming home enjoys picture-perfect views of the Camel Estuary.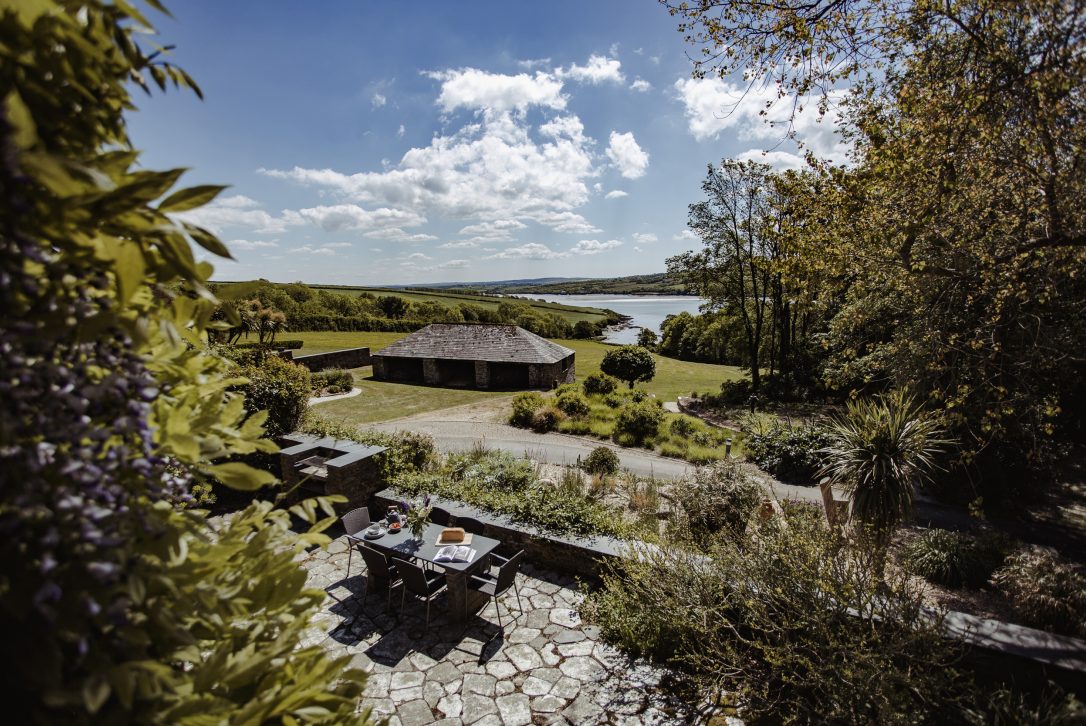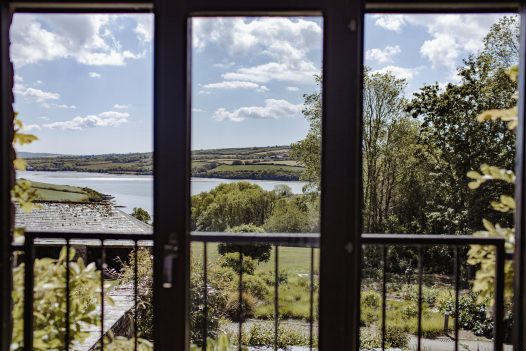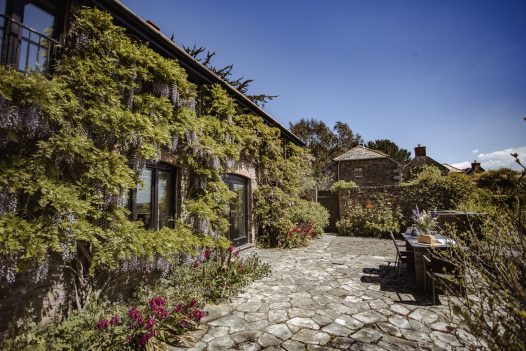 ---
Drum Fish, Polzeath
Sleeping 6
This chic coastal pad in Polzeath is the ideal base for an adrenalin-fuelled surf escape or a sand-between-toes family getaway.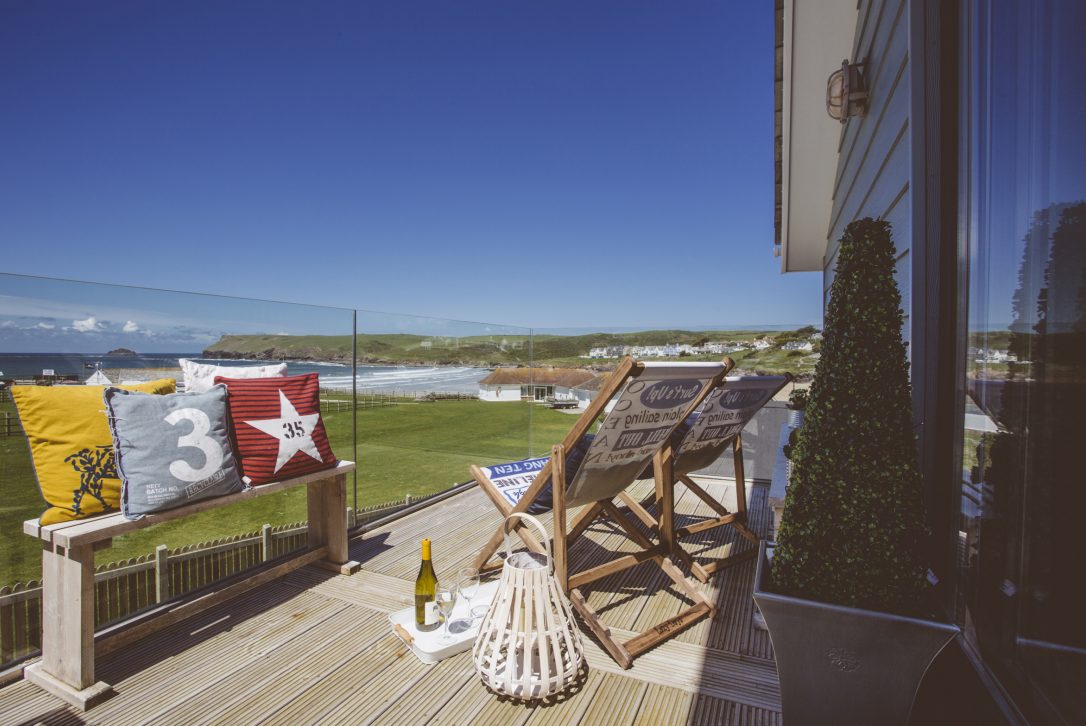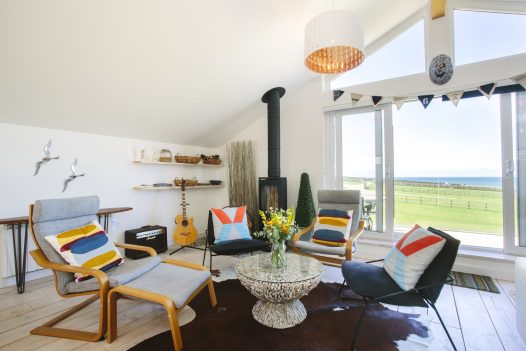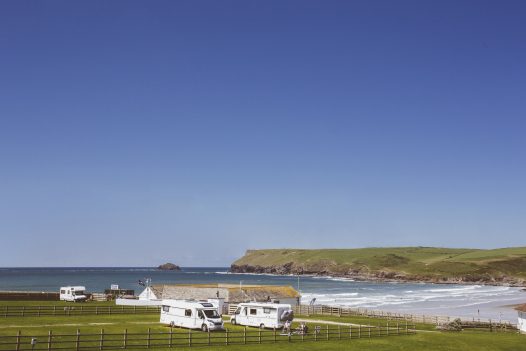 ---
Wheel Cottage
Sleeping 6
This enchanting old fisherman's cottage enjoys pretty views across the estuary and is set only footsteps away from the golden sands of Rock Beach.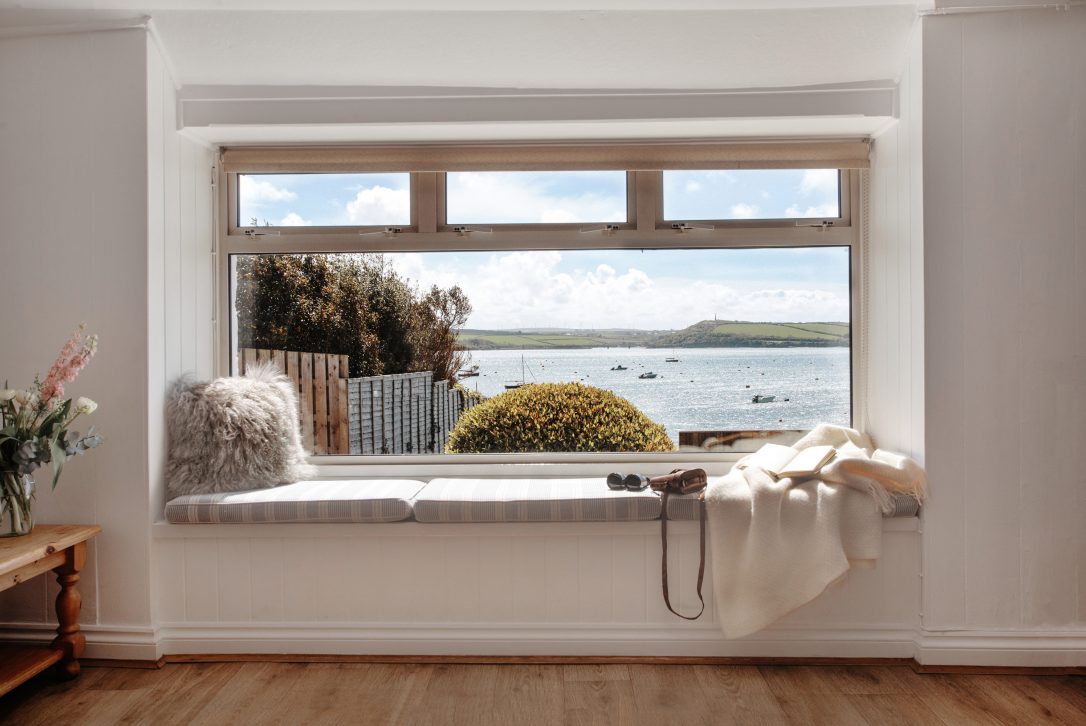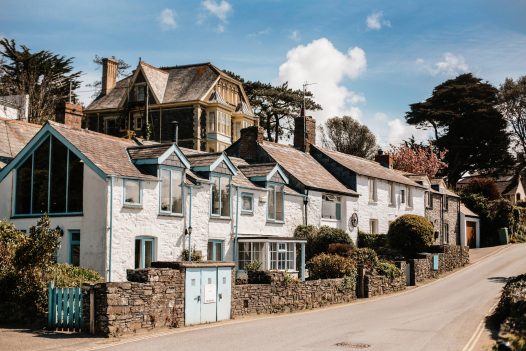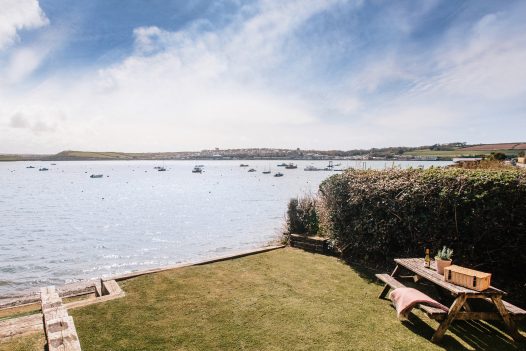 ---
Troy, Polzeath
Sleeping 8
Enjoy breathtaking coastal vistas towards Trevan Point from the long sweeping lawn at Troy.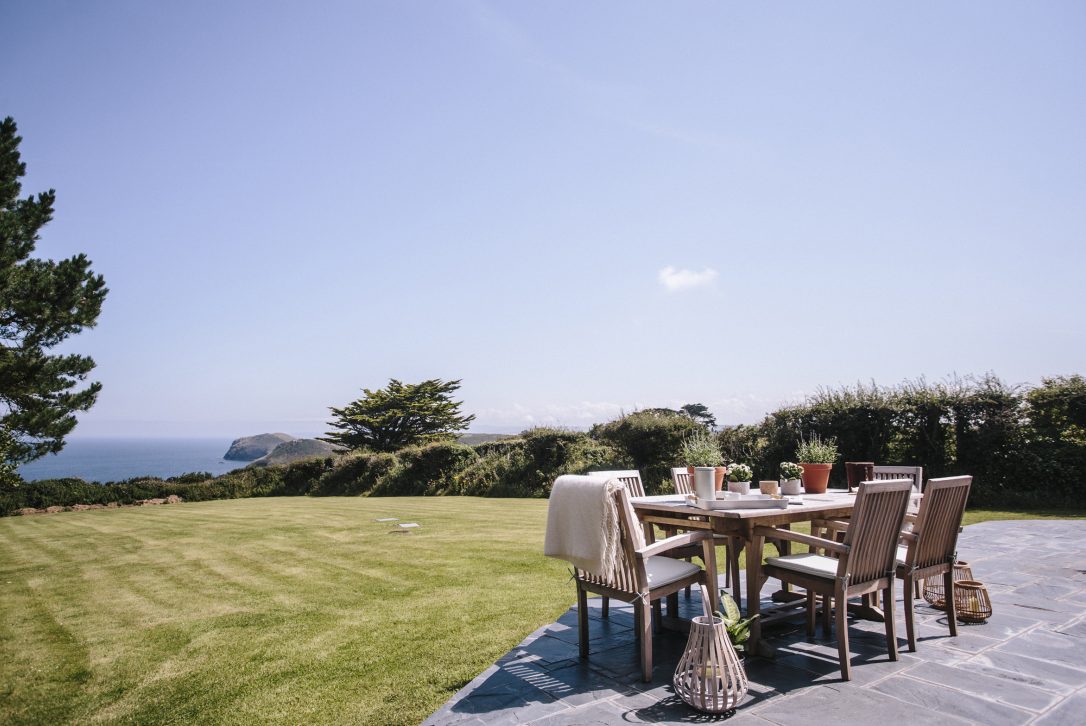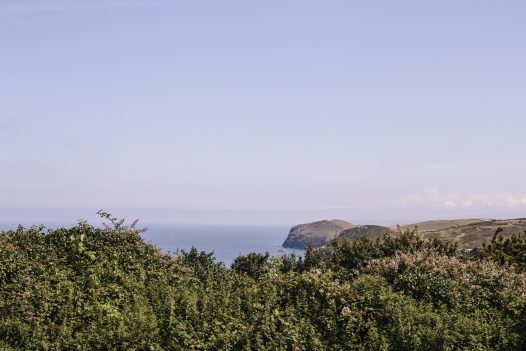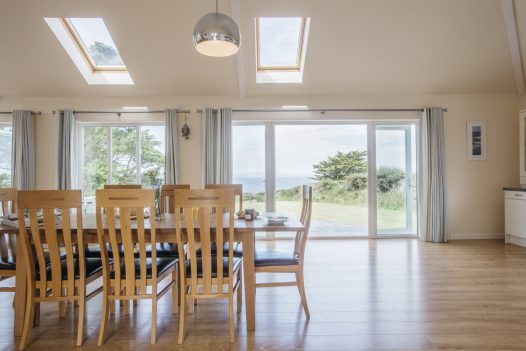 ---
Penroy, Polzeath
Sleeping 12
Enjoy the backdrop of the Atlantic Ocean from many of the rooms in this beautifully located holiday home.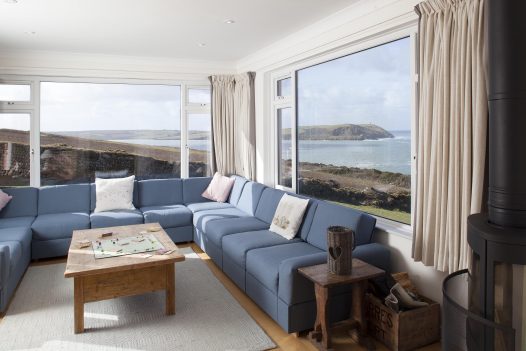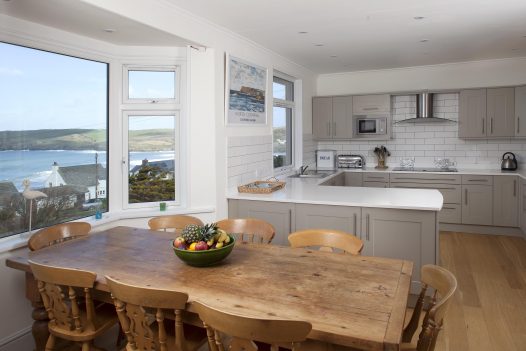 ---
Solan, Polzeath
​Sleeping 8
Flaunting a fantastic position above Polzeath beach, Solan has far reaching views across the golden sand of Polzeath Beach and beyond.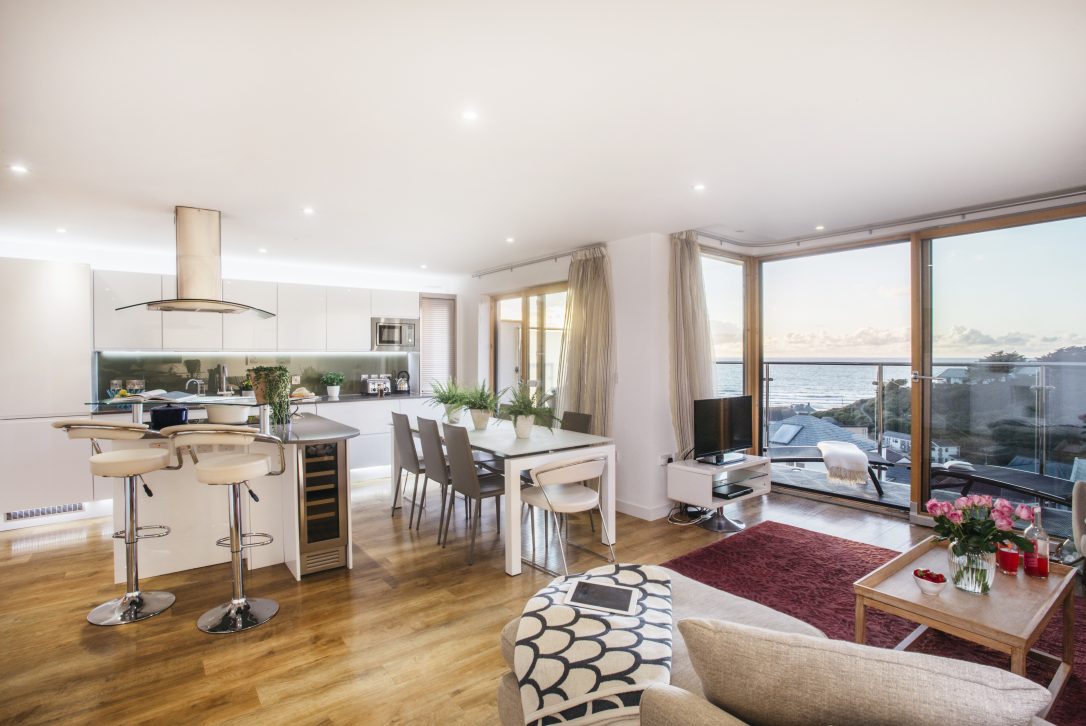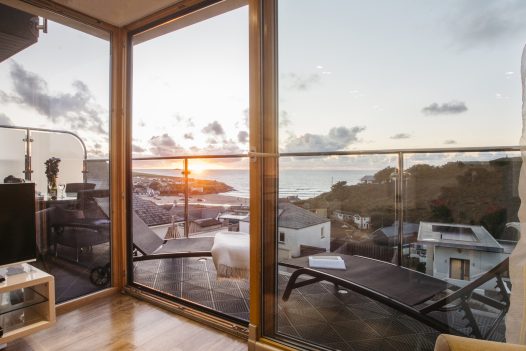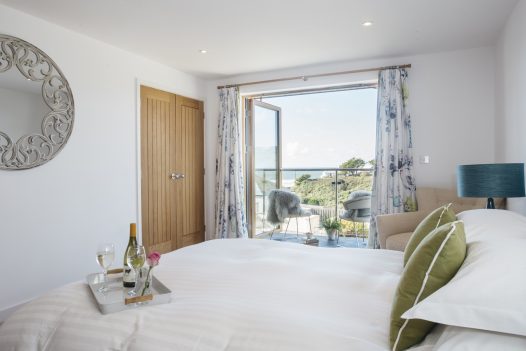 ---