Just around the corner from our office in Rock, you will find a charming gallery, home to talented local artist Nina Brooke. We caught up with her to find out more about her unique aerial seascapes and what inspires her.
Tell us about how you got into art?
With an artistic family, growing up I was surrounded by creatives. Encouraged to draw by my grandfather from a young age, he gave me the skill set I have today to work with perspective and tone.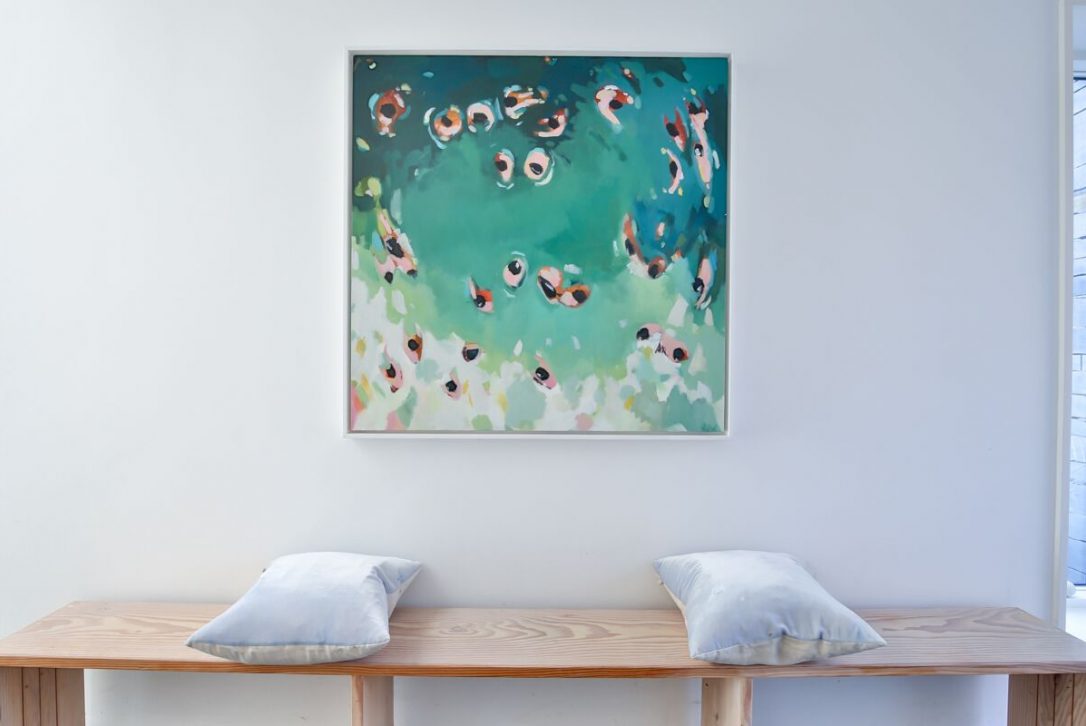 Where did you study art?
I've studied in many places with many teachers, but surprisingly I didn't study Art at University. I am self-taught and in the past I have taken tuition from the Newlyn Art School. My practice has been self-motivated since my teens and studied in the field.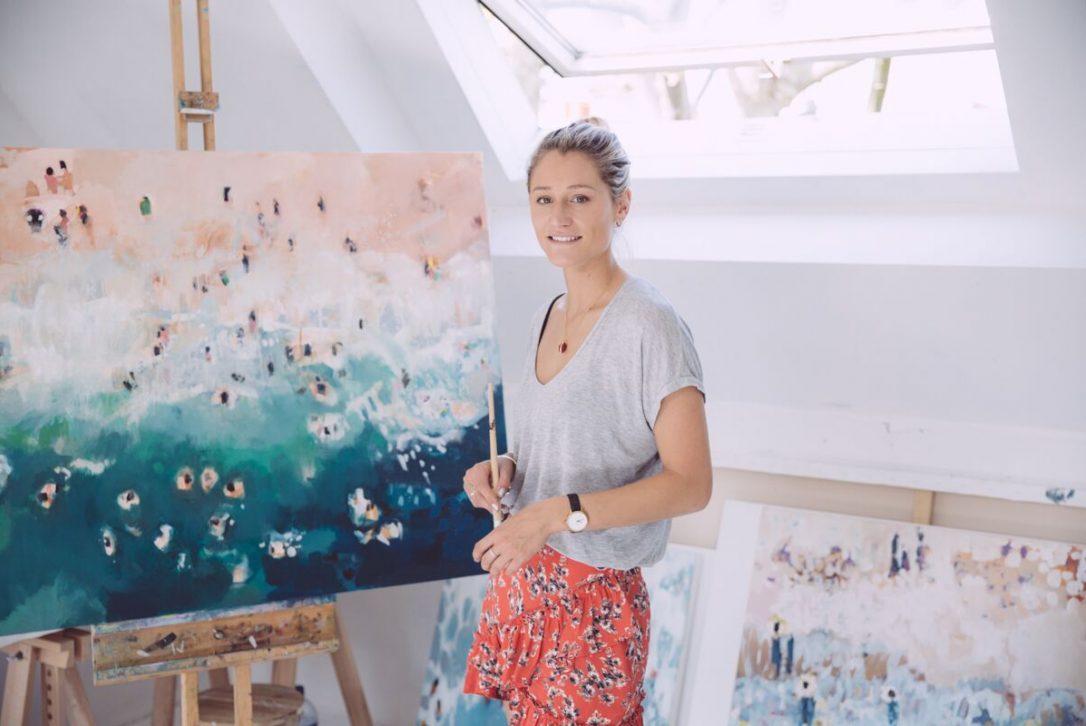 Who inspires you locally?
Local Artist like Paul Jackson, Jethro Jackson, Allan Caswell and Ness Lanyan are all inspiring due to their devotion to their work and their success. Each artist has their own vivid individual style and technique which sometimes can be hard to find in Cornwall.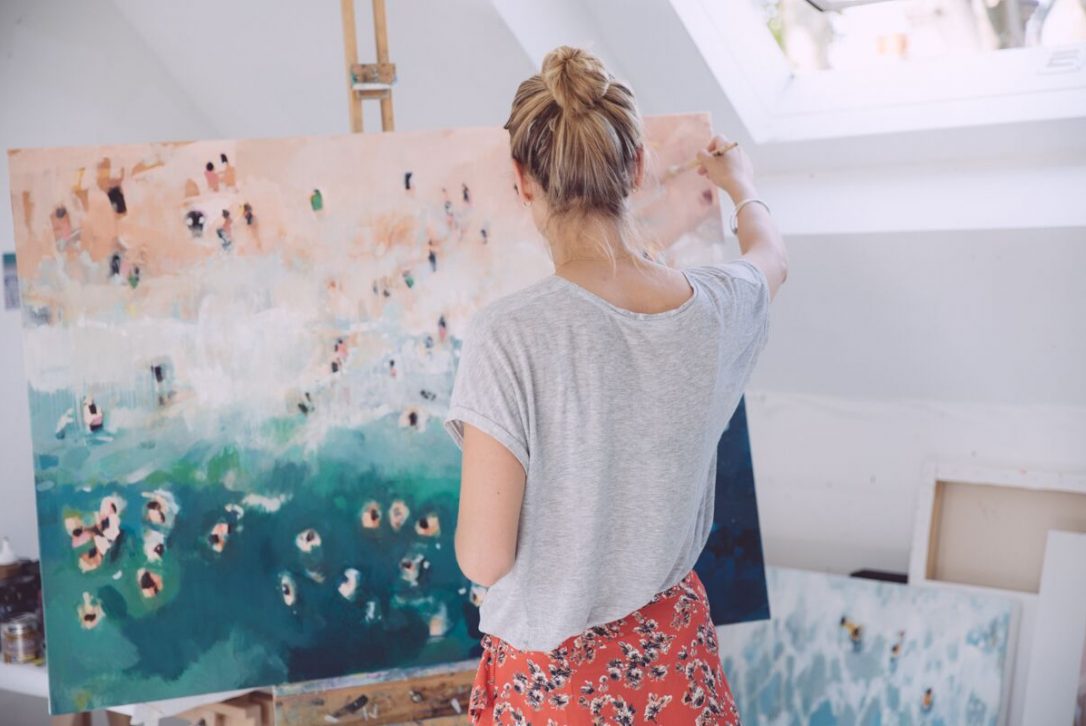 Tell us about your relationship with North Cornwall and the sea. Do you have a favourite beach/area to paint?
I was born in Cornwall and grew up in Rock since I was two. I have spent so much of my time in the sea and this is where I feel at home. But above all being in the Polzeath surf feels the most humble place to be for me. And I strangely find it the most inspiring place in the world.
I look around every time I paddle out back and pick out all the familiar faces and all the unfamiliar. You get a view out to sea one way and a view of the beach the other. In the summer there is hundreds of colourful dots of people enjoying the beach and I love to see everyone embracing the water and sand. And in winter, it's still with few black dots scattered sparsely around. Polzeath has such a scene of human interaction and this is what I enjoy seeing the most - no matter what the weather.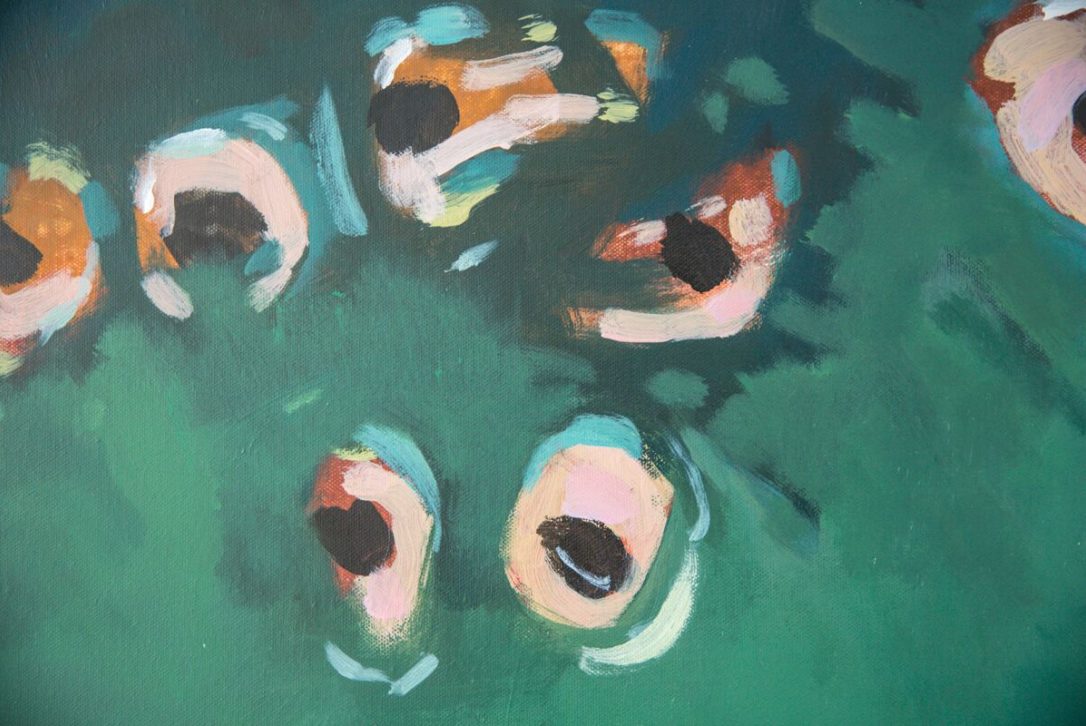 I paint these seascape scenes from a bird's eye view. Capturing the colours of the water, the surf, the people enjoying it all and the conversations between one another in the water. These salt waters supply a discrete dose of human therapy which is often overseen. With my work I want to show the viewer how much we as humans love the ocean and create awareness of its greatness, this is why I paint from a bird's eye perspective.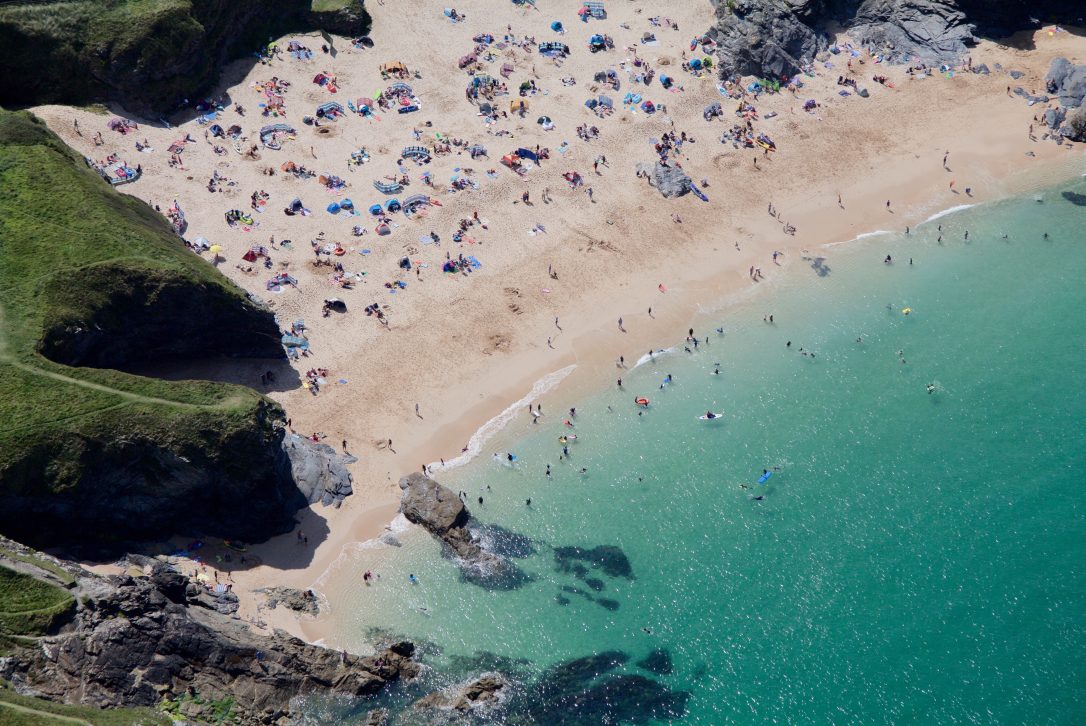 Tell us about your aerial view concept. What does the process involve?
The aerial concept started a few years ago after spending so much time in the sea and then wondering what this scene looked like from above. I booked a trip in a helicopter and flew over Rock and Polzeath with the doors off. I leant out of the helicopter to record the views.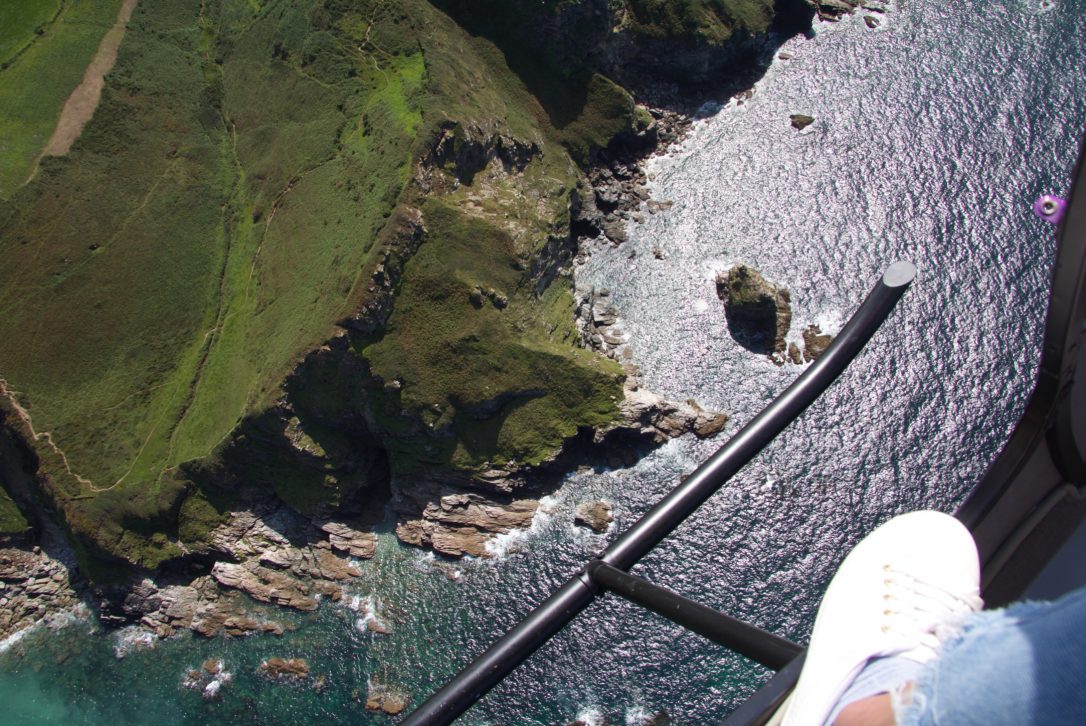 This is my starting point, from these images I work in the studio. Sometimes these images are just used as starting points, and the rest comes from my imagination - letting the paint do the talking. I have a method of layering up the paint, slapping on colour with a loaded brush, and then finally layering on thinner layers to create the depth of water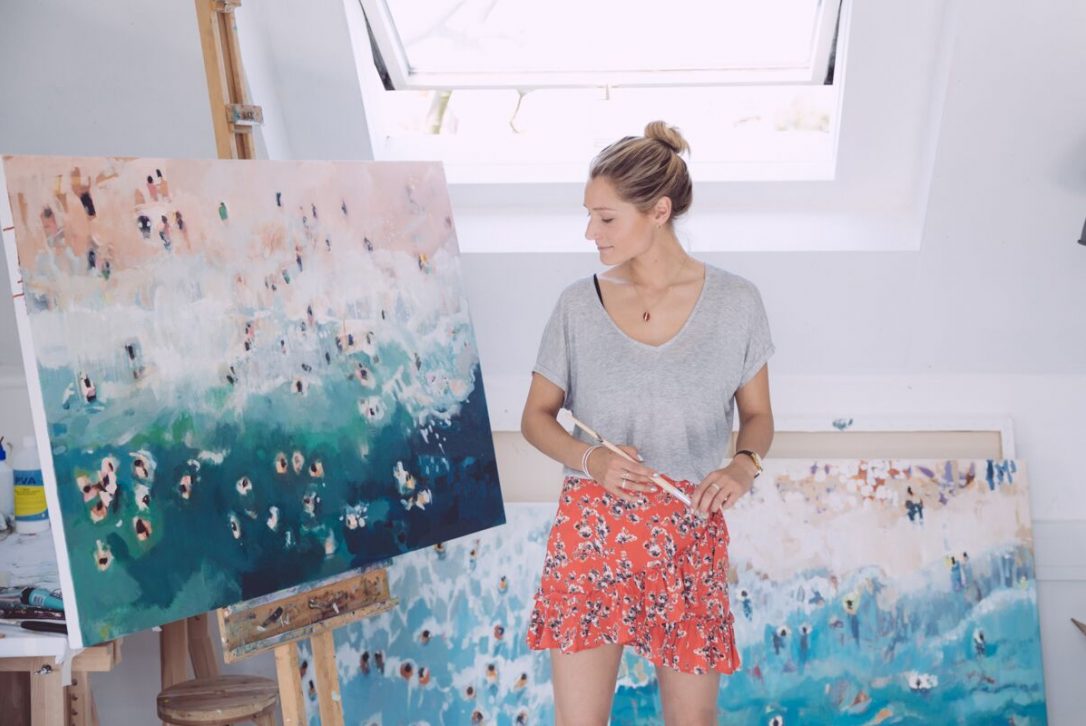 How can someone commission or purchase your artwork?