A hop, skip and a jump from the Latitude50 head office, Bluntrock Brewery provides an interesting pitstop or evening hangout where colourful craft beers and local street food combine to offer a fun holiday experience. We caught up with founders George and Hugo to find out more.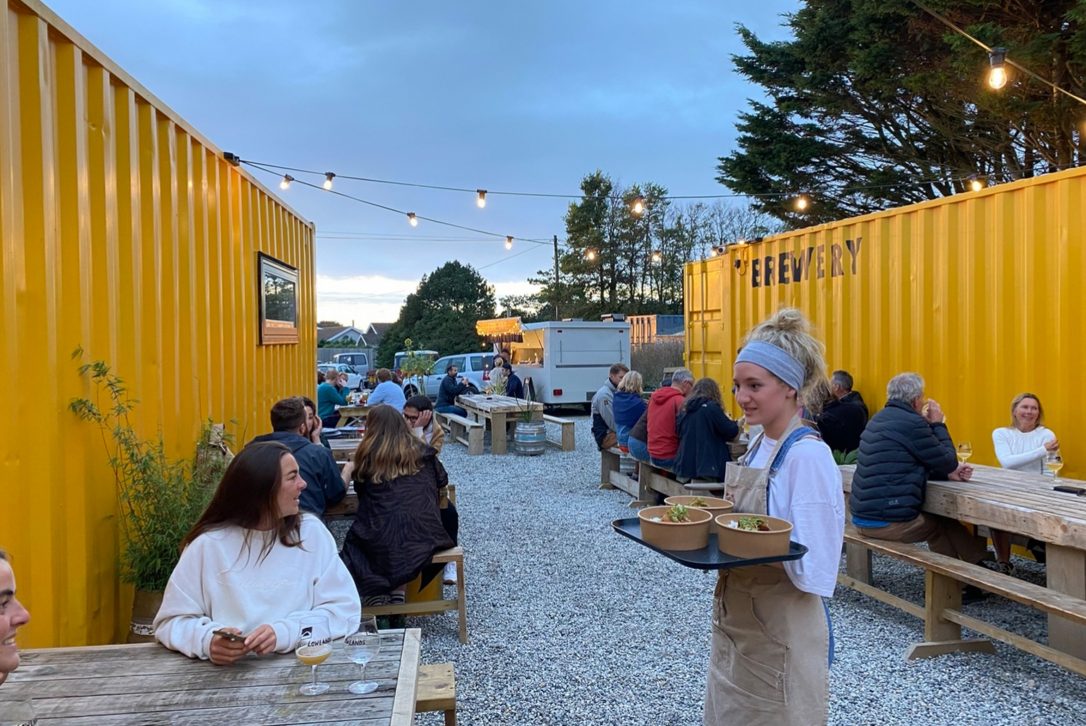 1. Bluntrock is a nanobrewery, which is even smaller than a microbrewery, brewing at a capacity of 450L per week. Compare this to the neighbouring Sharp's Brewery, who are one of the biggest breweries in Cornwall and produce the UK's favourite cask ale Doom Bar!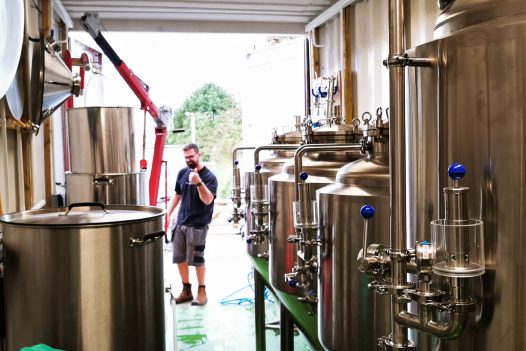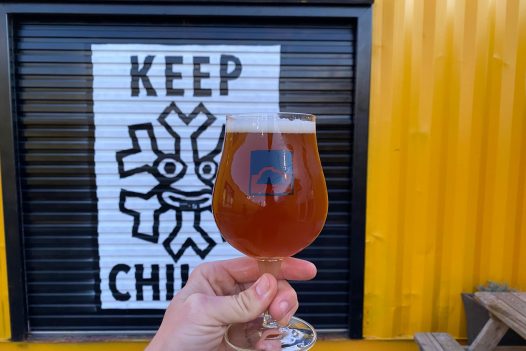 2. Bluntrock Brewery sprung up in 2020 and was built out of as much recycled material as possible including four recycled shipping containers and used pallets. All the used malts from brewing are given to a local farmer who uses them as feed for his livestock. They are also turned into dog biscuits (available in the dog-friendly taproom).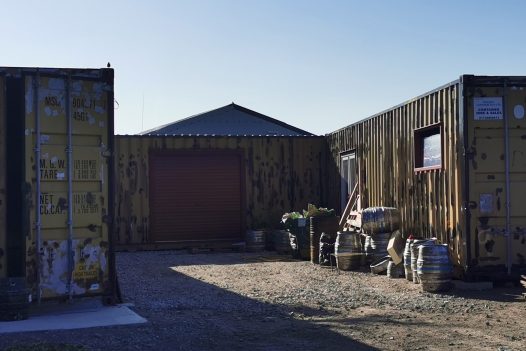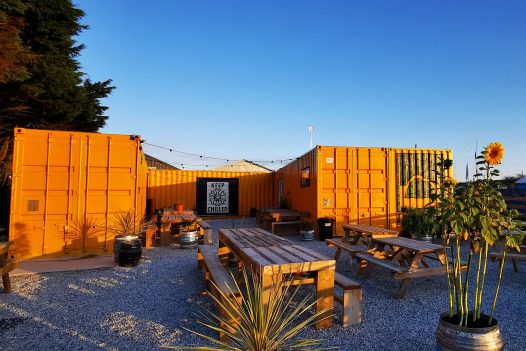 3. Bluntrock was founded by George and Hugo who are keen to make their mark on the UK craft beer scene. George has been brewing for seven years (including working at Sharps and Padstow Brewing Co.). Cornish born and bred surfer and beer enthusiast Hugo jumped on the opportunity to join one of his best friends to create a brewpub venue which brings modern, delicious styles of beer to his local area.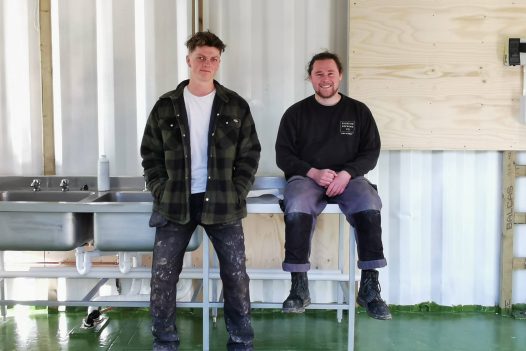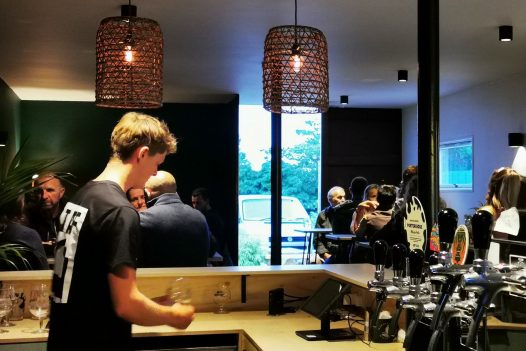 4. Having a small brewing kit provides the freedom to explore styles from Hazy IPAs, German lagers, fruited sours and bold stouts. Everything brewed onsite is showcased through the container taproom and draft beers are available in 1/3s or 2/3s of a pints (so you can try lots of different beers)! The fridge in the taproom also offers a huge range of constantly changing canned and bottled guest beers from around the world as well as craft ciders, no/low alcohol beers and two delicious wines from Knightor Winery in St Austell.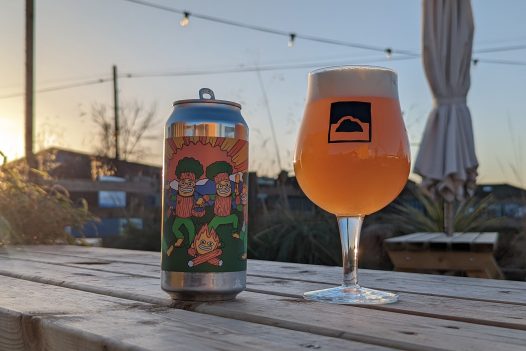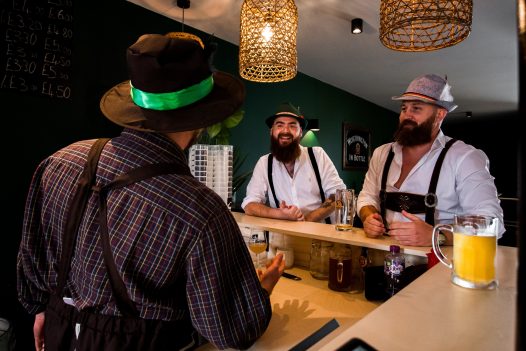 5. Over the summer Bluntrock Brewery is hosting a number of street food trucks each week (such as Elements Street Kitchen), with the aim to have a food offering Wednesday through to Sunday. All of the trucks will serve fresh dishes from a range of cuisines; perfect to pair delicious food with delicious craft beer.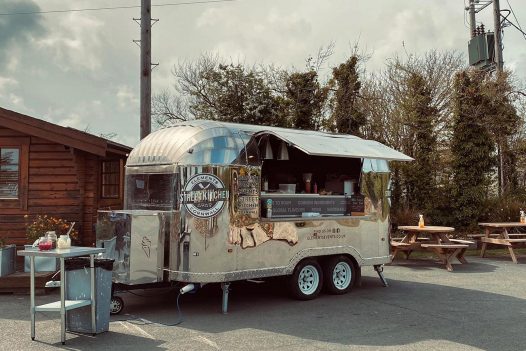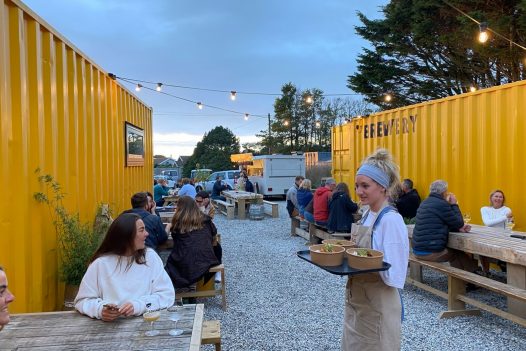 You can find Bluntrock Brewery on the way to the Latitude50 head office and Sharp's Brewery, on the Pityme Industrial Estate in Rock.