We are now spoilt for choice when it comes to delicious and creative artisan gins made right here on the wilds of the Cornish coast. Whether you want to enjoy a refreshing holiday tipple or pick up some gifts to take home with you, you can't go far wrong with a bottle of Cornish craft gin. We count down our top five.
Tinkture Gin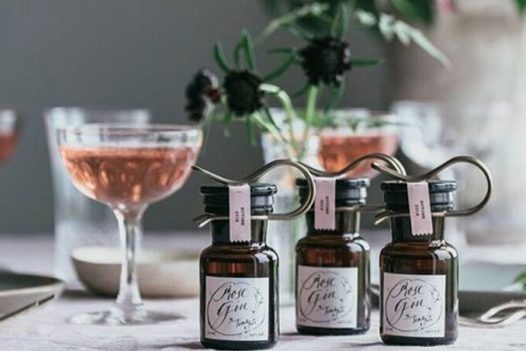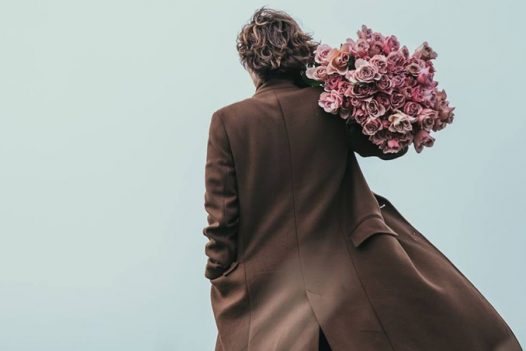 The newest and prettiest product on the Cornish gin block is Tinkture. Having recently released their very first product; the delightful Rose Gin, the gorgeous bottle alone is worthy of a place on your top shelf. This unique product is made with the finest ingredients - fresh, organic David Austin Roses and distilled by hand in Copper pot stills at the Tinkture distillery on the Cornish coast. The beautiful bottles are reusable, and you can buy refills.
Tasting notes - a delightfully Light, delicate Gin with a hint of Citrus. The Juniper and Coriander provide a complex depth and warmth. The colour is a Golden amber that Changes to beautiful Pink when mixed with tonic. A classic 'London Dry' style Gin, with one key purpose..."to let the Rose sing!".
Cocktail inspiration - Rose Gin Collins with Tinkture Rose Gin, sugar syrup, fresh lemon juice, soda water and ice.
---
Curio Samphire Rock Gin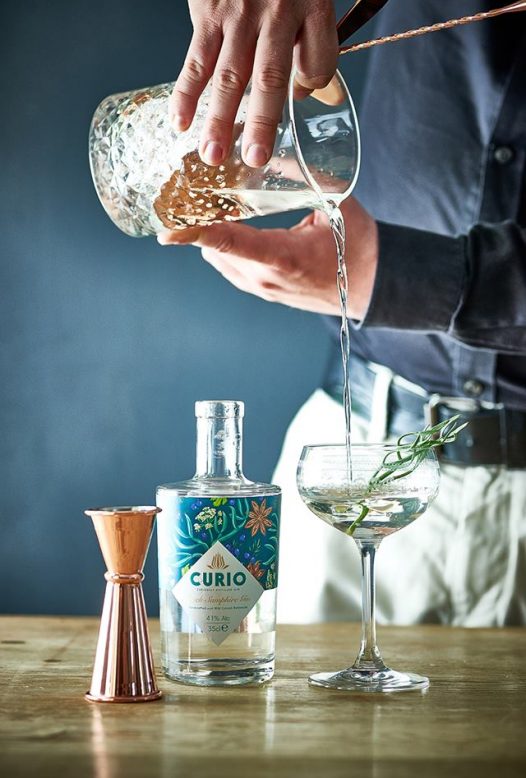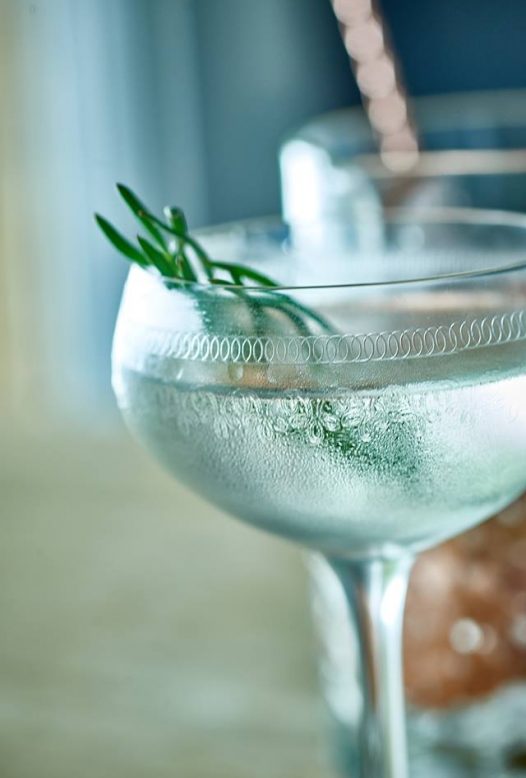 If the beautifully intricate packaging doesn't win you over the unique taste will. Capturing the essence of the Cornish coast, Curio Gin is made with hand-foraged rock samphire from local cliff tops. Distilled in Mullion on the Lizard Peninsula, this four-times distilled gin captures the light, fresh sea spray and wild aromas of the Cornish coast.
Tasting notes - a deep, complex flavour profile and a wonderfully resonant long finish. The samphire just adds a very delicate layer of saline lift on the nose and palate, a faintly salty tang.
Cocktail inspiration - the White Lady with Curio Samphire gin, Giffard triple sec and lemon juice, garnished with a lemon rind.
---
Tarquin's Gin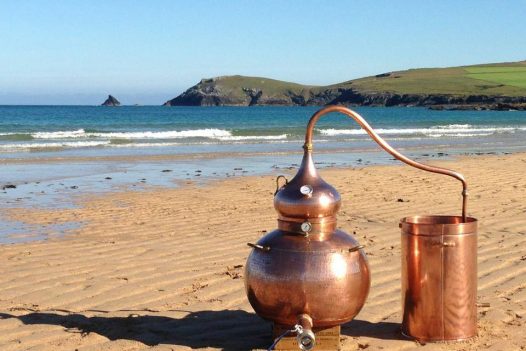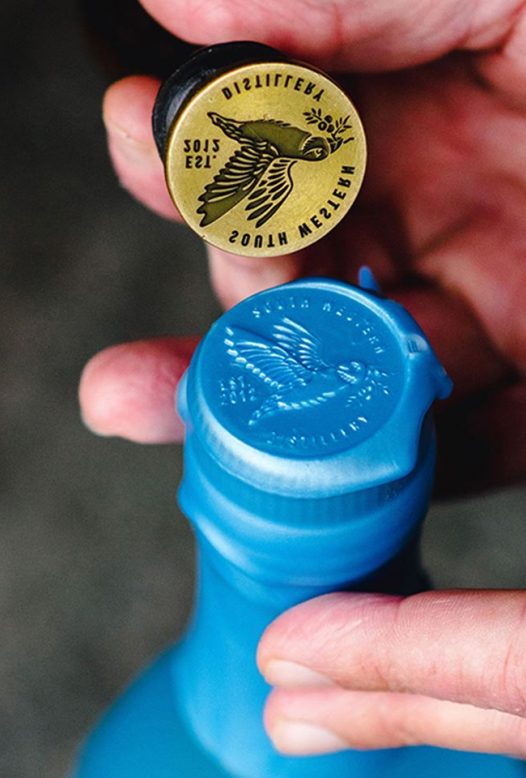 Around since from the beginning of the craft gin boom, Tarquin's Gin is a firm favourite. Inspired by the wild North Cornish coast, Tarquin's Gin is a prized possession on any gin shelf, with a distinctly frosted bottle sealed by hand with lovely drippy wax and the Tarquin's emblem. This family run business operates from the South West Distillery near Wadebridge. Choose from the classic dry, navy, pastis, British blackberry (our personal favourite) and limited editions such as rhubarb and raspberry.
Tasting notes (blackberry gin) - initial hit of bright Summer pudding and frangipani on the palate with a zesty, sherbety mouth feel and fragrant sweetness from the wildflower honey.
Cocktail inspiration - Cornish Blackberry Bramble with Tarquin's British Blackberry Gin, Lemon Juice, Creme de Mure, Blackberries and Rosemary.
---
Wrecking Coast Gin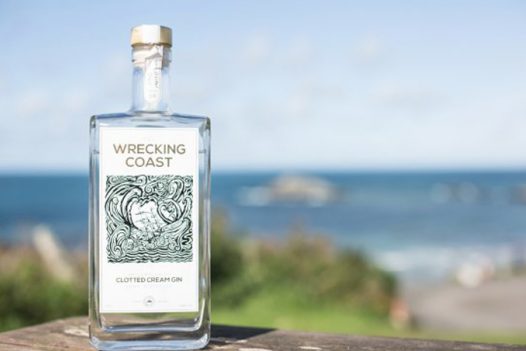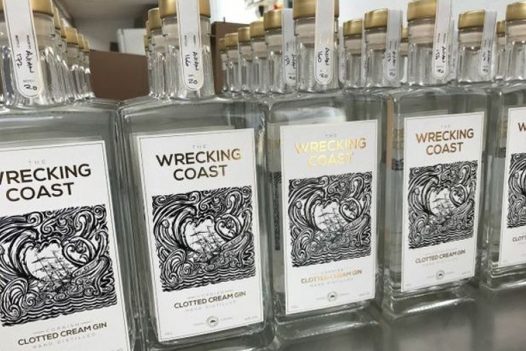 This distinctly Cornish brand of gin was built around a clotted cream flavour profile. Distilled in Tintagel, the Wrecking Coast Clotted Cream Gin is made by macerating 12 botanicals in grain spirit for a fortnight before running through a computer controlled iStill. The Cornish clotted cream meanwhile is cold distilled in a vacuum still before the two spirits are blended together!
Tasting notes - a creamy mouthfeel carries notes of vibrant, earthy juniper, vanilla pod and honeyed floral. Hints of angelica root and peppercorn stick around in the background.
Cocktail inspiration - recommended simply with ice, tonic and strawberry as a garnish or simply a zest of lemon.
---
Cornish Rock Gin
We of course, must include Cornish Rock Gin in our top five! Dreamed up on Rock Beach, this local gin is made just down the road from Rock. So far, the range includes the original dry gin, Pink Rock Gin and Cornish Gold Rock Gin. Cornish Rock Gin is distilled by hand in small batches using pure spring water from the distilleries own deep water source, combined with fragrant botanicals.
Tasting notes - rounded orange lime, balanced by creamy angelica and earthy juniper. A touch of orris gives it a vegetal quality.
Cocktail inspiration - the Rock Gin Classic with grapefruit or orange peel with Fever Tree tonic and lots of ice.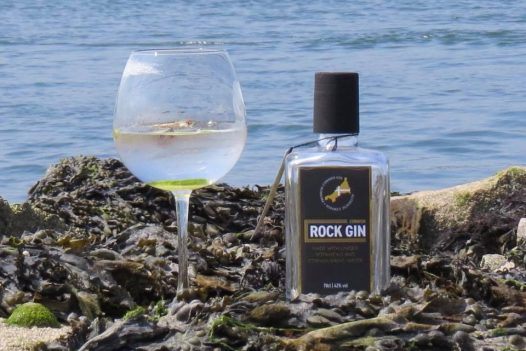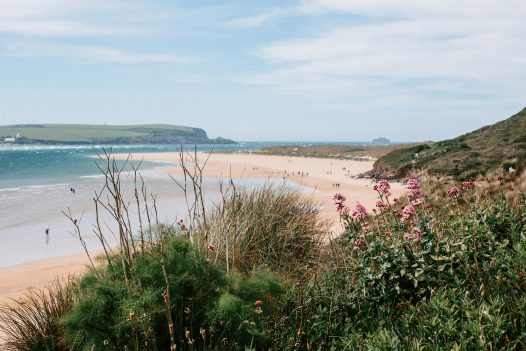 ---