We have long been an admirer of local artist Katie Rigby and her beautifully unique shell artwork (we love finding the Cowrie shell on each piece)! We catch up with Katie, to chat about her connection with North Cornwall, her inspiration and latest projects...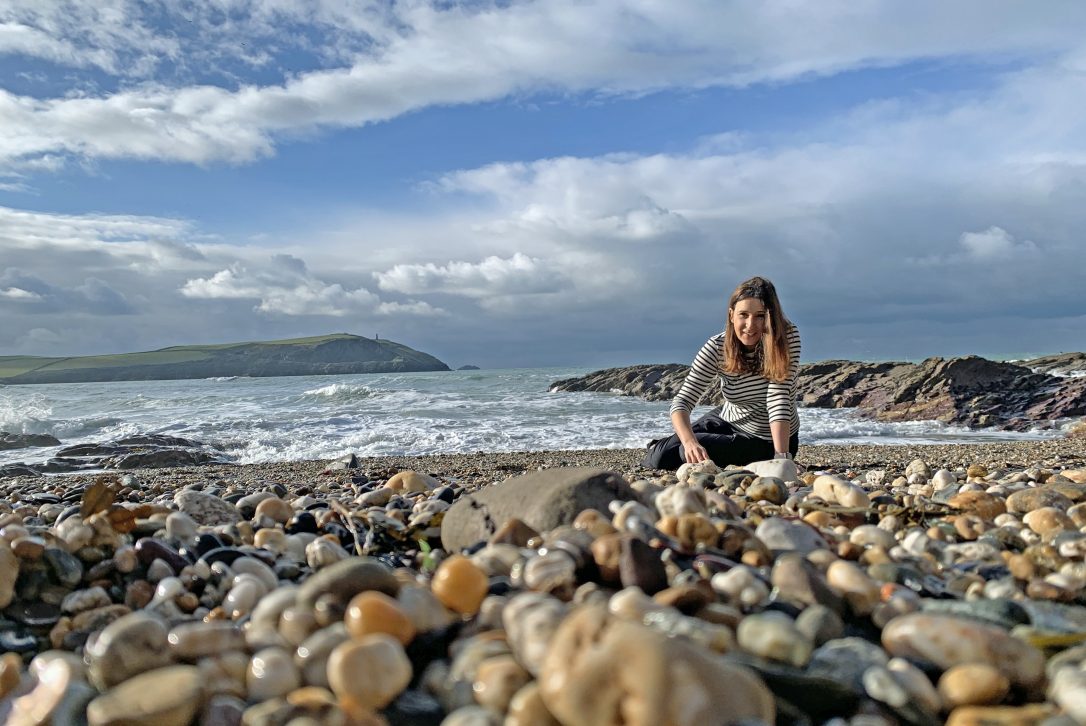 Tell us a little about yourself and your history with art and all things creative.
Most people who know me well would describe me as frighteningly organised - maybe that is reflected in my art, trying to put the chaos and beauty of nature into order! I have always been creative, I was lucky enough to have a very inspirational Art teacher who challenged and motivated me. I'm always making things - it's my happy place; from pampas grass wreaths, to oyster candles, to Christmas crackers, seaweed pressings and of course, the shell art.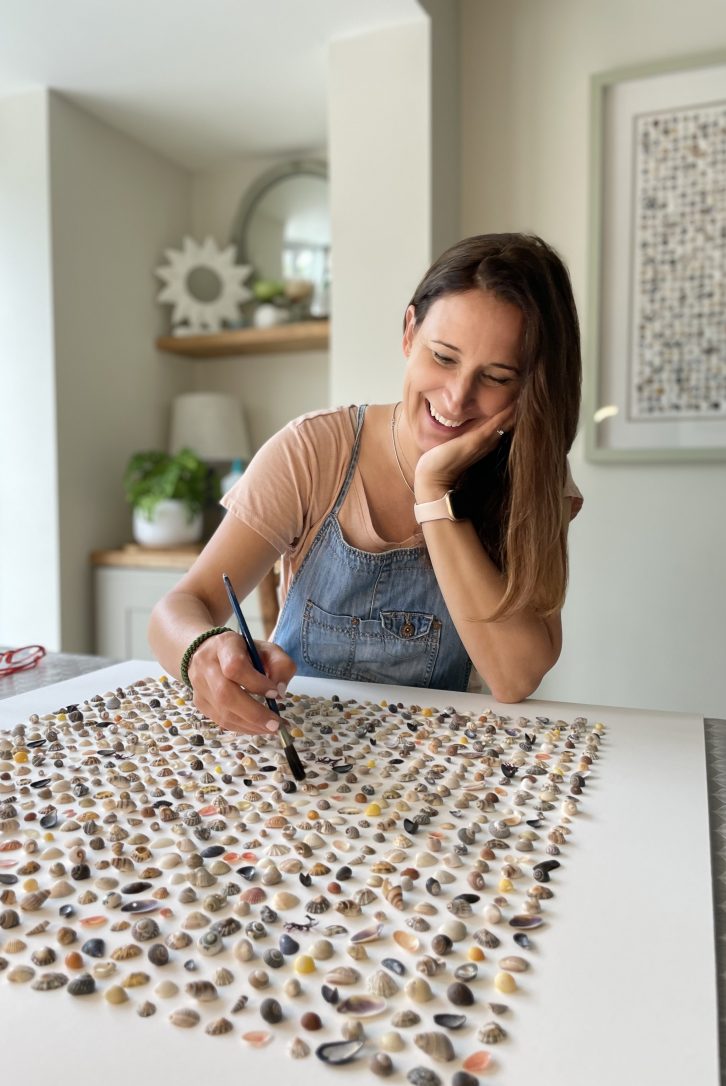 How did the shell art come about?
We converted the garage when we moved house six years ago, and needed a large piece of art for a wall space. Unable to agree upon anything we saw, I decided to make a huge piece of shell art for ourselves with over 1000 shells on it. I had great feedback from friends and family who wanted one for themselves and it grew from there.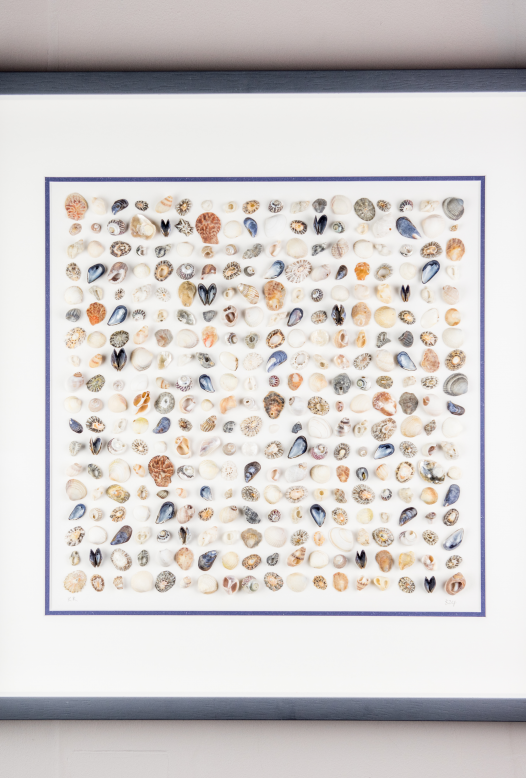 Tell us about the process of creating your shell art. How long does each piece take?
There will be numerous trips to the beach, looking for prefect pieces to frame. We are often on the beach - it's hardly a chore! It's been really interesting noticing the changes in the shells over the years; when there are lots to find, when there are slim pickings, and how individual beaches offer up different types of shells and colours. So one piece will have shells from many different excursions to vary the specimens. They will come back to the studio, be washed and dried, some filled with silicone, then the laying out process takes place. I really enjoy that part, its very mindful. There's always only one cowrie on each piece; cowrie hunting is a popular thing to do on the beaches down here and it's always a buzz when you find one! The larger ones then go off to the framers for framing. Depending on the size, each piece will take between two to five days in the studio.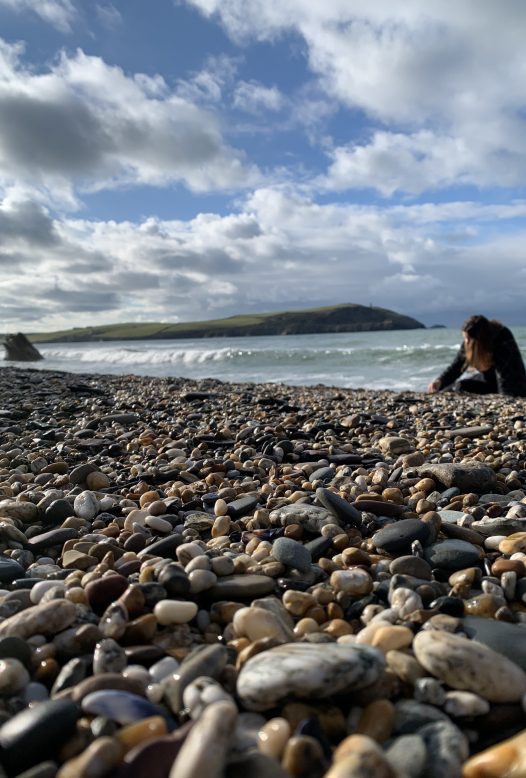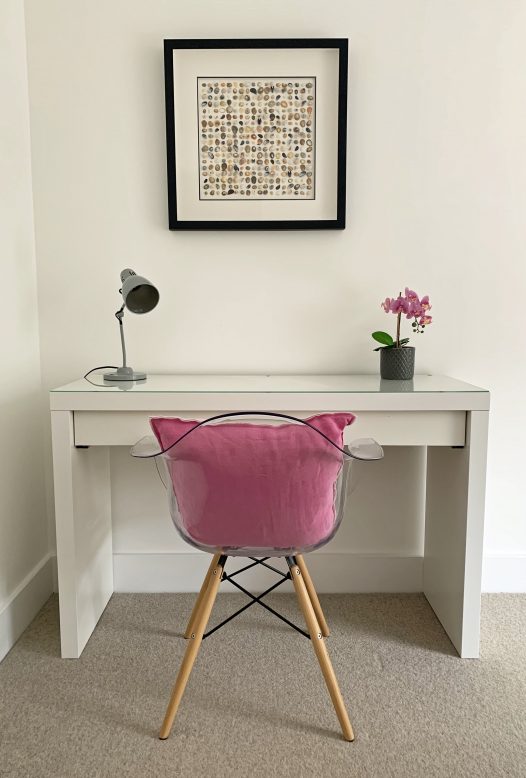 Tell us about your connection with the North Cornish coast.
I grew up in Kent but always loved Cornwall - my grandfather was from here but left to work in Norfolk. I remember coming to Polzeath for a holiday with friends in my twenties and saying I'd move here like a shot, then in my thirties met my husband through work and we decided to relocate down here in 2003 to be closer to his family and the sea. The internet was just taking off making remote working more viable. It was an idyllic start to our life together; living in a chocolate box fisherman's cottage overlooking the sea.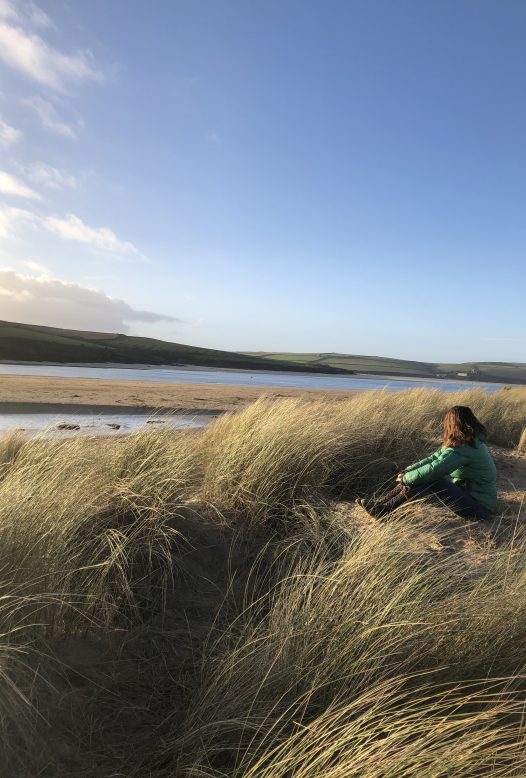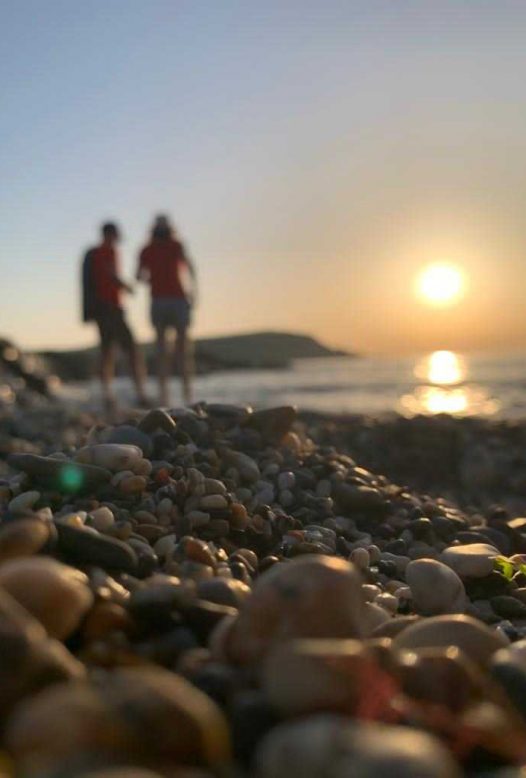 What is your most interesting beach find?
Without a doubt my first and only #legolostatsea find last summer during a beach clean. A cargo ship called the Tokyo Express bound for New York was hit by a freak wave off the coast of Cornwall in Feb 1997, spilling 62 containers into the sea, one of them filled with nearly 5 million pieces of Lego. The lego still washes up to this day, but with all the time I've spent beach combing I'd never come across any – until last summer! Some of the lost Lego was a diving set and I found a yellow spear gun.
What does a typical day in the life of Katie look like?
Every single day starts with a pint of celery juice - I started having it for breakfast 2 years ago and it is the best thing I ever did for my health! Most days will focus around getting the kids to school and clubs, time in the studio making and a shell/cowrie hunt and sneaking in a swim in the sea. I've joined the Wim Hoff band wagon and discovered that cold water swimming is highly addictive!!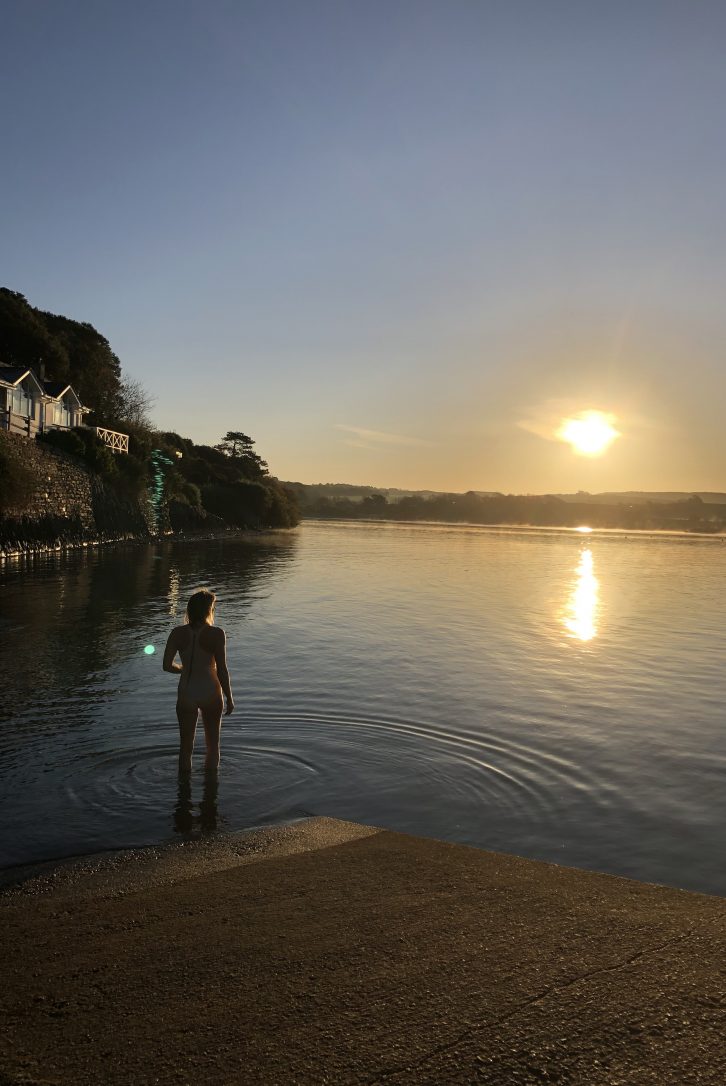 Polzeath or Rock?
Your favourite place in North Cornwall?
Tregardock Beach. We used to live in the hamlet of Treligga above it. It's so wild and rugged and simply beautiful. But no shells!
If you could recommend one thing to do in Cornwall to a visitor what would it be?
Watch the starling murmurations at Roughtor as dusk approaches. A truly stunning bit of nature doing what it does best. Or if you're feeling less energetic, the pub quiz at the Mariners in Rock. I'm addicted and can't wait for it to start up again!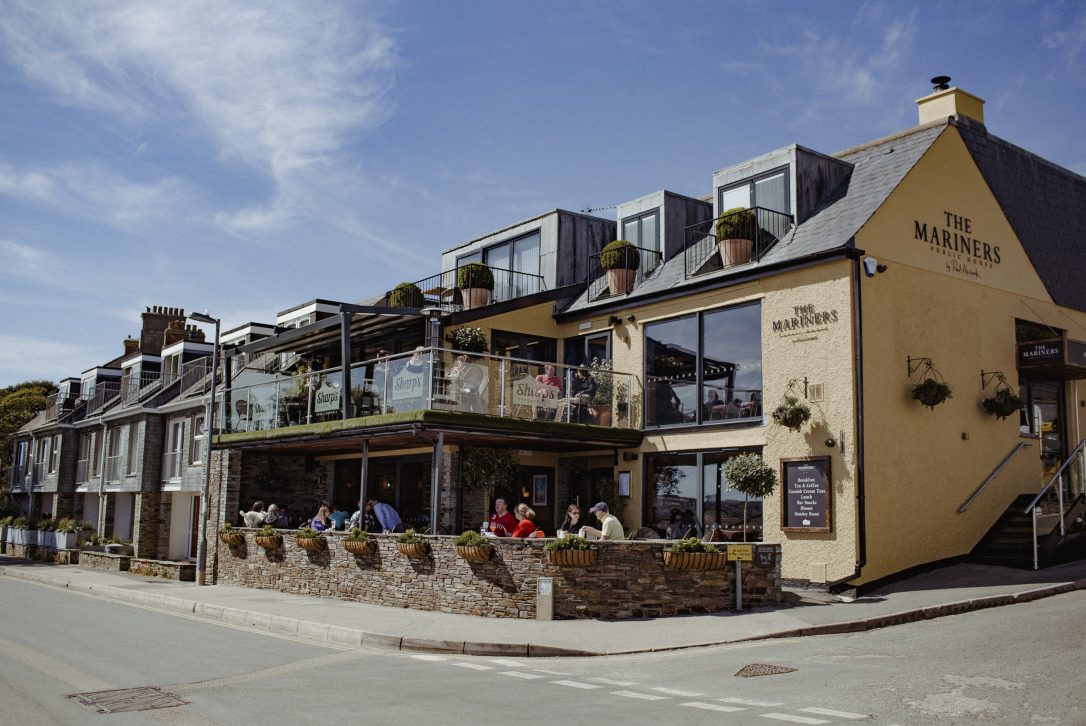 What is your favourite item in your studio at the moment?
A large seaweed commission I am working on, it looks so delicate and just draws you in. Some clients take up the offer to frame the pieces using the most amazing product called Art glass. It's a special type of glass that looks practically invisible which lends itself really well to my 3D style.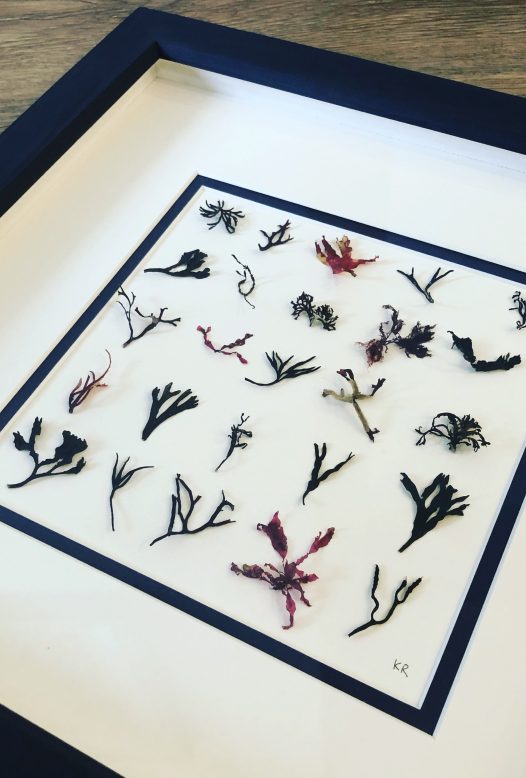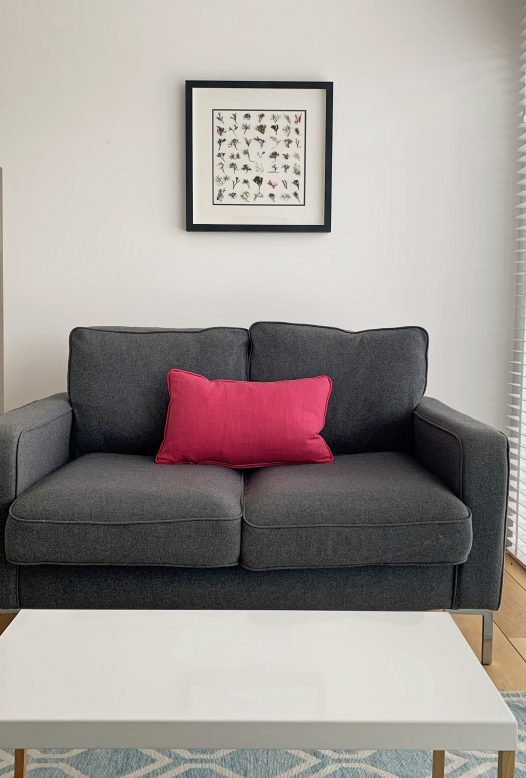 Where can we see your artwork locally?
I sell through Mooch and the Beach House in Rock, and Ocean Blue in Polzeath and Padstow as well on direct on my website and on my Etsy store ShoreThingsArt.
What is on the horizon for you?
During lockdown, I've started making seaweed pieces, it's been quite an eye opener as there's so many types of seaweed and different colours from pinks to green to white and blacks. The drying process is quite something!
I'm getting ready for an exhibition of my work Two Duke gallery in Margate, Kent this summer hopefully - Covid permitting. I'm also keen to explore using marine plastic in my work – watch this space!