With these eagerly awaited beach houses opening their doors to the first guests this summer, we round up the top reasons why Gwel Trelsa, Chyanna and Polsted should be at the top of your North Cornwall holiday wish list.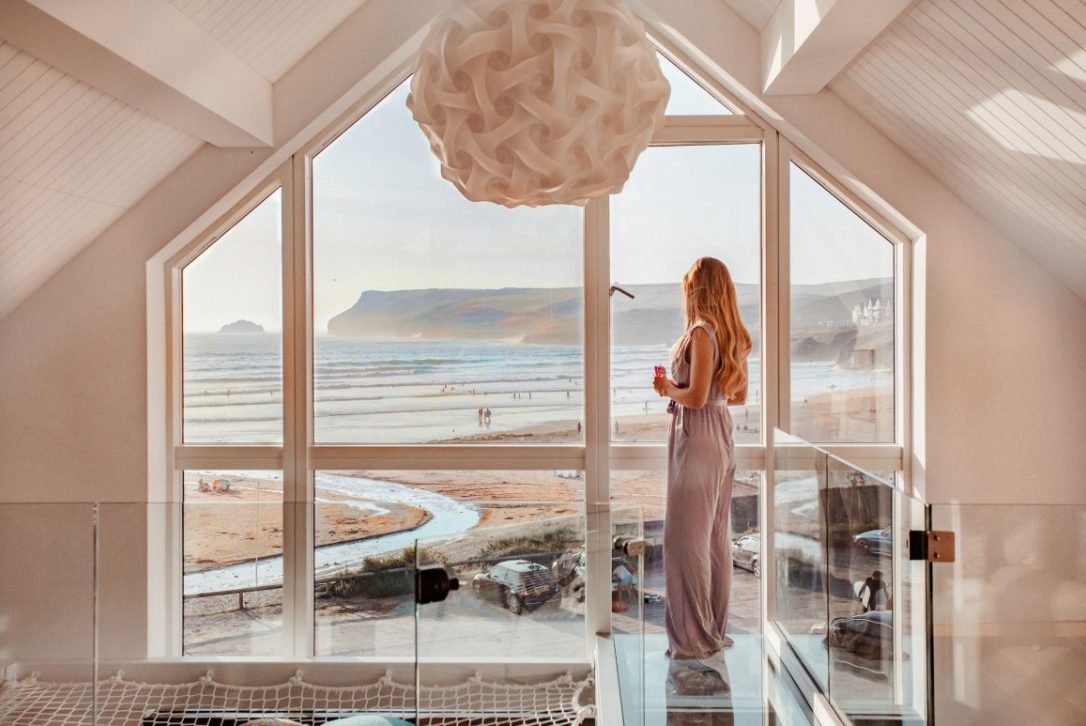 ---
Stay at the epicentre of Polzeath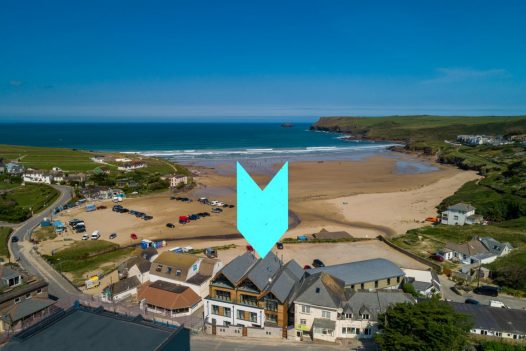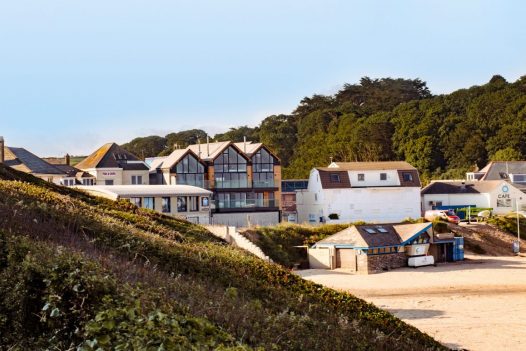 You will be hard pressed to find a more central location in Polzeath than right here. Immerse yourself in the vibrant atmosphere and surf culture of Polzeath in summer or enjoy the tranquillity of village life in winter (all with panoramic sea views as your holiday backdrop).
---
Surf in and surf out (almost literally!)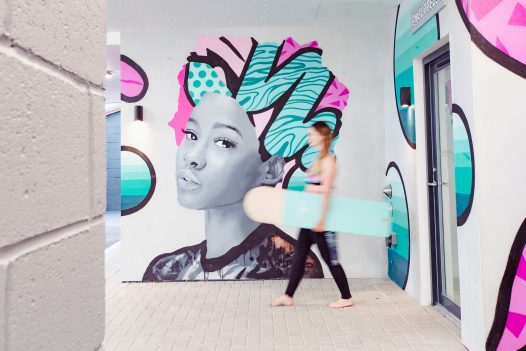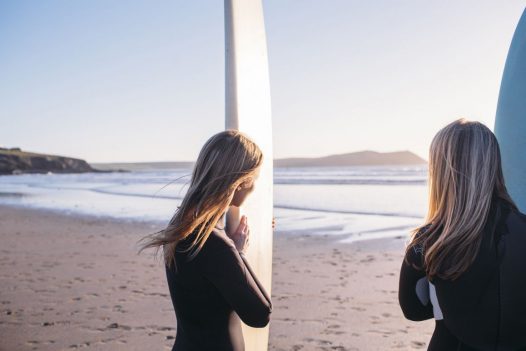 You can't get much closer to the iconic waves of Polzeath Beach. Staying here makes it easy to beat the crowds and start your day right with a sunrise session amongst the waves. With your very own surf store and three outside showers, surf sessions will be a breeze.
---
Check out the waves from the surf lookout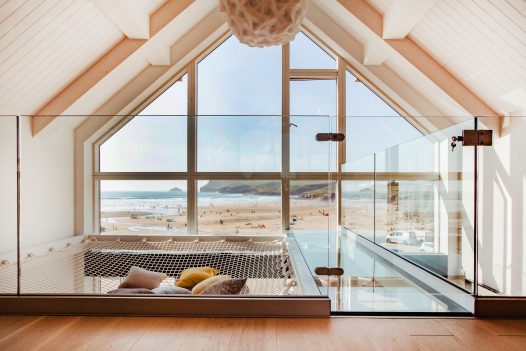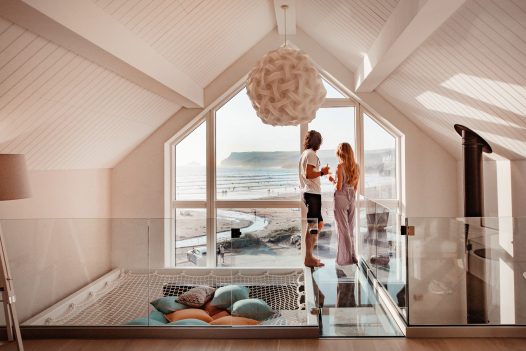 There's no need to check the surf report online as you can simply look out the window. At Chyanna and Gwel Trelsa, it's not just any window. It's a full width window, perfectly angled to take in the uninterrupted views across the beach. With a glass walkway leading right up to it, you'll feel so close to the beach you can almost reach out and touch it...
---
A cushion-filled sky hammock? Yes please!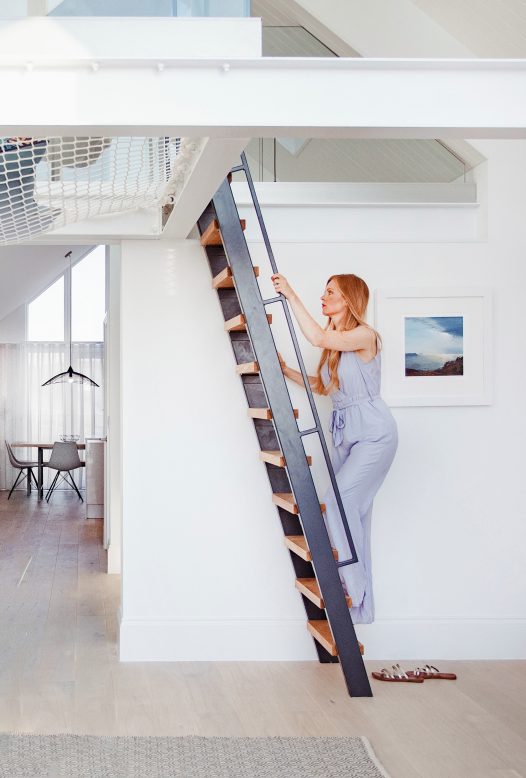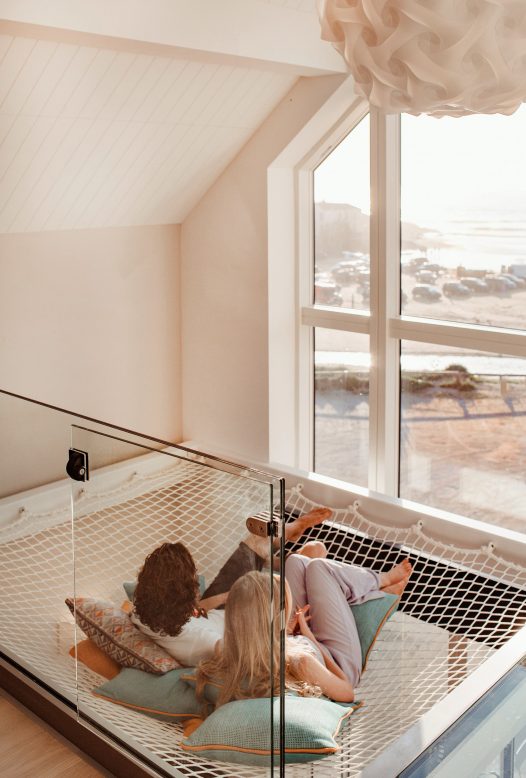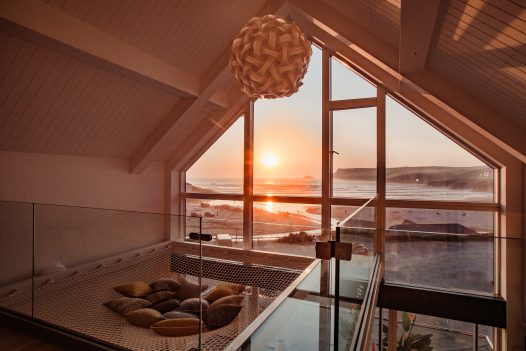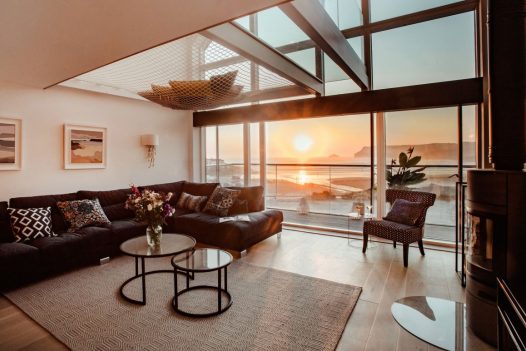 Where else can you recline in your very own cushion-filled sky hammock providing the most heavenly front row seat to dreamy Polzeath sunsets? Made from the same material as a catamaran net, you and three of your friends or family can enjoy the feeling of weightlessness as you watch the colour of the sky change over the Atlantic Ocean.
---
Cook up a storm in the outdoor kitchen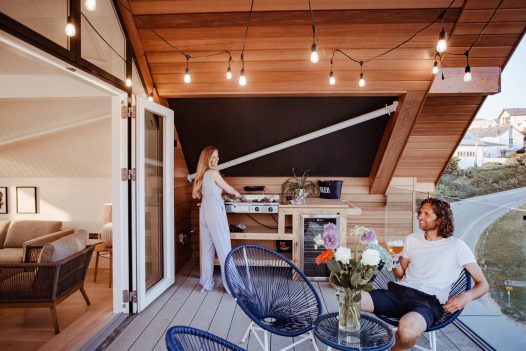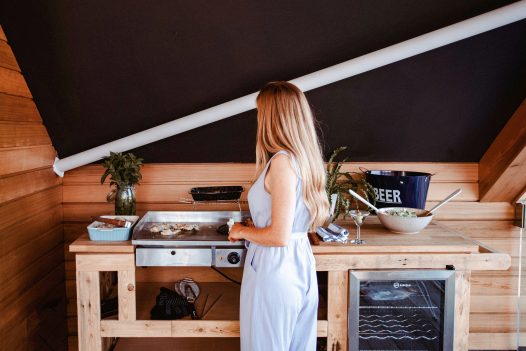 If you are staying at Chyanna or Gwel Trelsa, discover an outdoor kitchen located off the top floor. An electric barbecue with griddle hot plate and an outdoor sink provide everything you need for al fresco food preparation. Gather under the glow of the festoon lighting and enjoy some local delicacies (lobster and mackerel are our favourites).
---
Cocktail hour is every hour with your own bar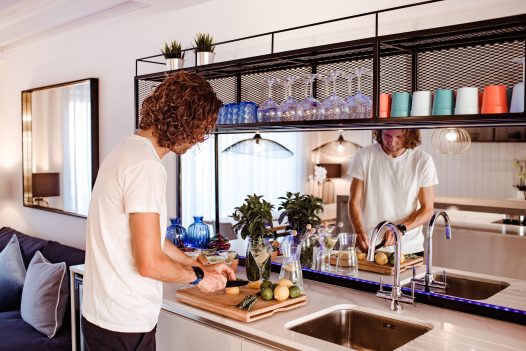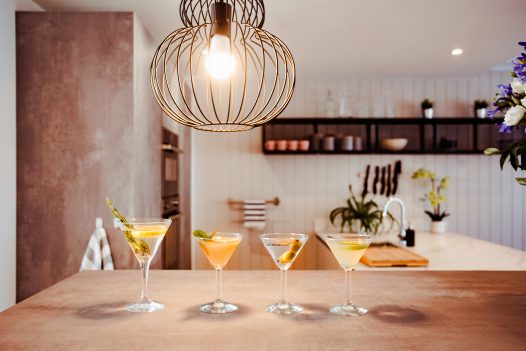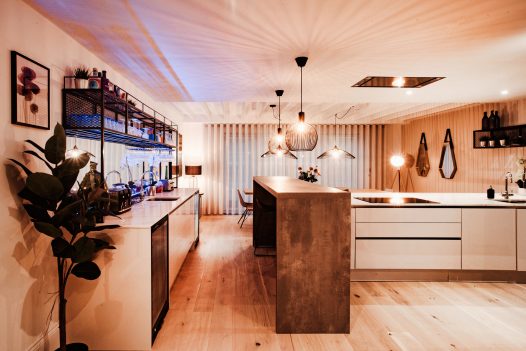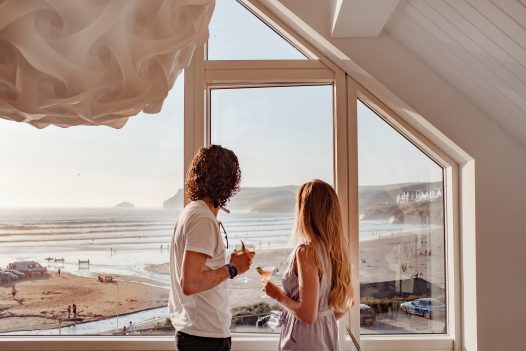 All three properties boast their very own super chic cocktail bar for your holiday cocktail (or mocktail) pleasure. To make it extra special, pick up some local tipples to give your cocktails a Cornish twist. Take a look at our favourite five Cornish gins for inspiration. Take your pick of dreamy backdrops to savour your drink of choice.
---
Bathrooms (for days)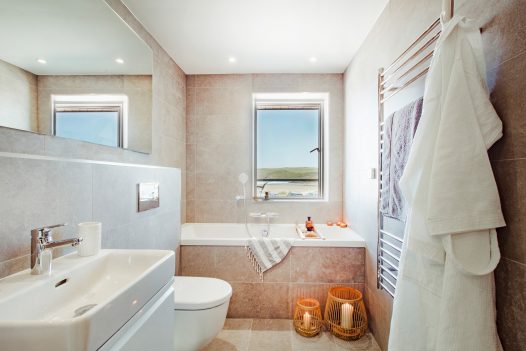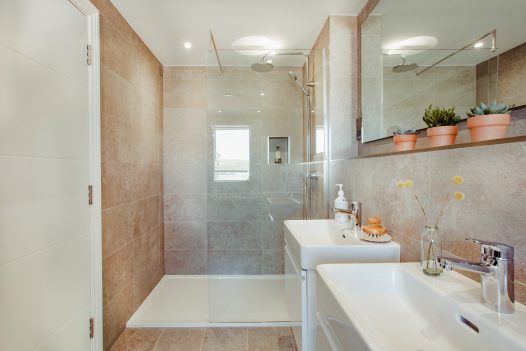 If en-suites are high up on your wish list, then these properties are most definitely for you. Every bedroom but one has a spa like en-suite shower room and in Gwel Trelsa and Chyanna there is a further shower room plus a WC on the top floor. In Chyanna you can luxuriate in the bath overlooking the beach and soak those muscles after a day in the surf.
---
Toasty sauna sessions and crackling log burners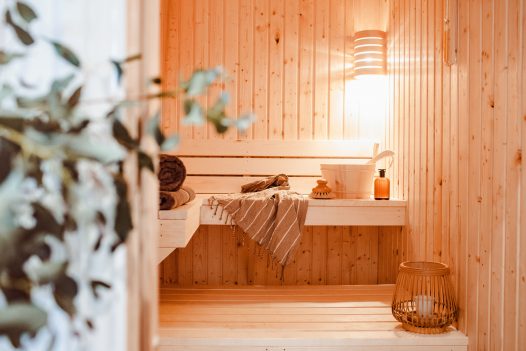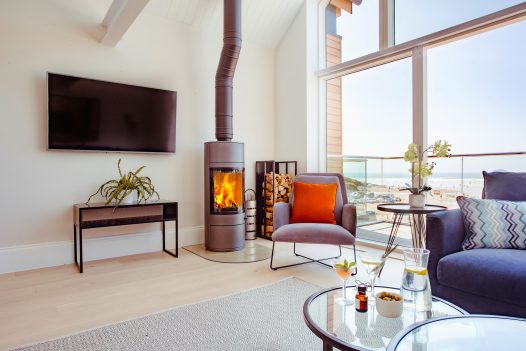 In Polsted, discover a sauna, perfect for getting toasty after a morning surf session. Set the timer and it will be nice and hot ready for when you get out of the water. Each property also has a crackling log burner for warming toes after a brisk coastal walk along the South West Coast Path.
---
Even the car park is a work of art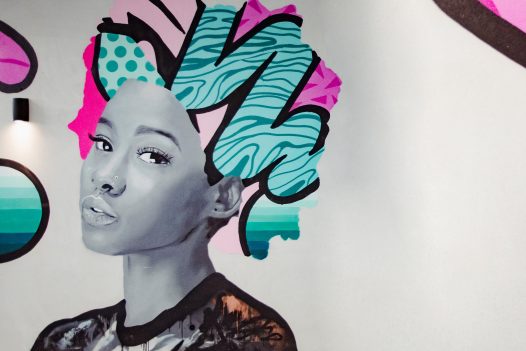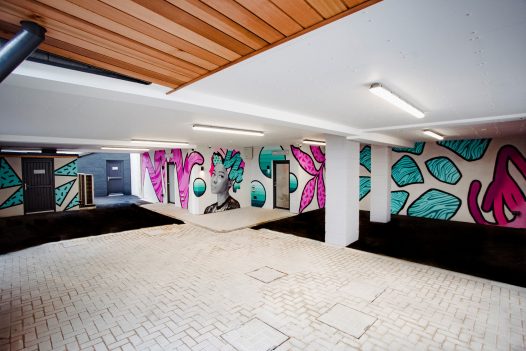 Car parks aren't usually something that graces ones Instagram page but this beautifully unique mural is certainly worthy! Created by local artist Koeone, this vibrant portrait is just another reason why these beach houses are totally unique and uber chic.
---
Sunsets, sunsets, sunsets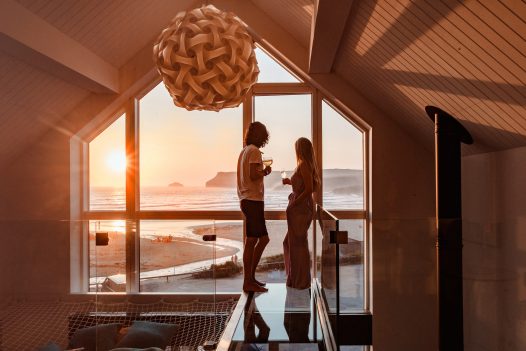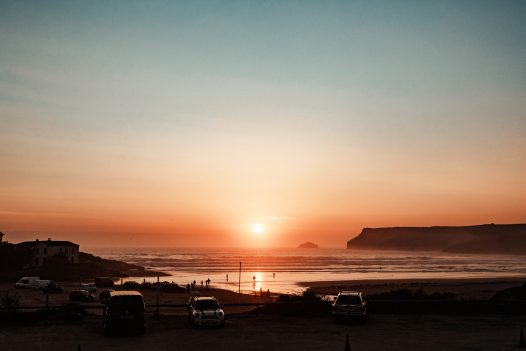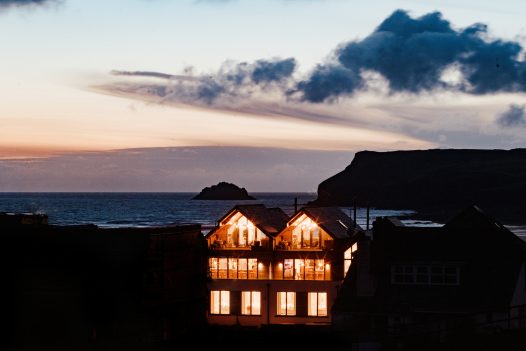 Does anyone ever get bored of sunsets? We are yet to find anyone! Polzeath sunsets are rather special. Whether it's in the front bedrooms, plush living spaces or sky hammocks, you have a front row seat in all three properties.
---
One beach house not enough? How about two or three?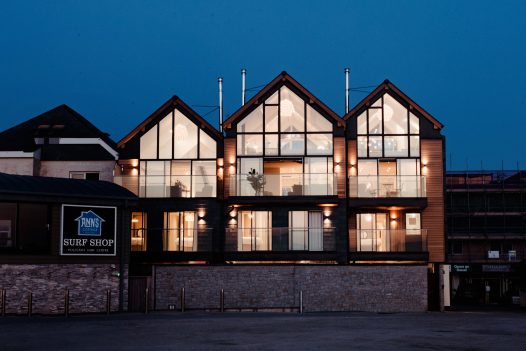 With interconnecting doors, you can book two together, sleeping 18 or even three sleeping up to 28 guests. This the perfect solution if you are struggling to keep the guest list down. Whether it's a big birthday, a wedding or simply a good old get together, it's sure to be a holiday to remember.
---
Open for 2022 bookings
Have we piqued your interest? Click on the links below to find out more.
Not sure which property is for you? Give the office a call on 01208 869090 and we can talk you through each one.