Capturing a sunset in Cornwall can be breathtaking wherever you are, but there's something rather special about watching the sun set over the ocean.
We're particularly spoilt with a whole host of west-facing beaches and headlands; meaning that when you come to Cornwall you will be able to enjoy some of the most spectacular sunsets in the country.
We never get tired of watching the sunset as each is different depending on the time of year, your vantage point, the weather and the cloud formations. Witnessing this natural occurrence is calming and good for the soul (and they do say that the best things in life are free!)
Here are our favourite spots to watch a magical Cornish sunset and enjoy the peaceful hour before the sun dips below the water and nightfall sets in. Sit back, relax and take in the beautiful combination of red, pink, purple and golden hues as they reflect off the water.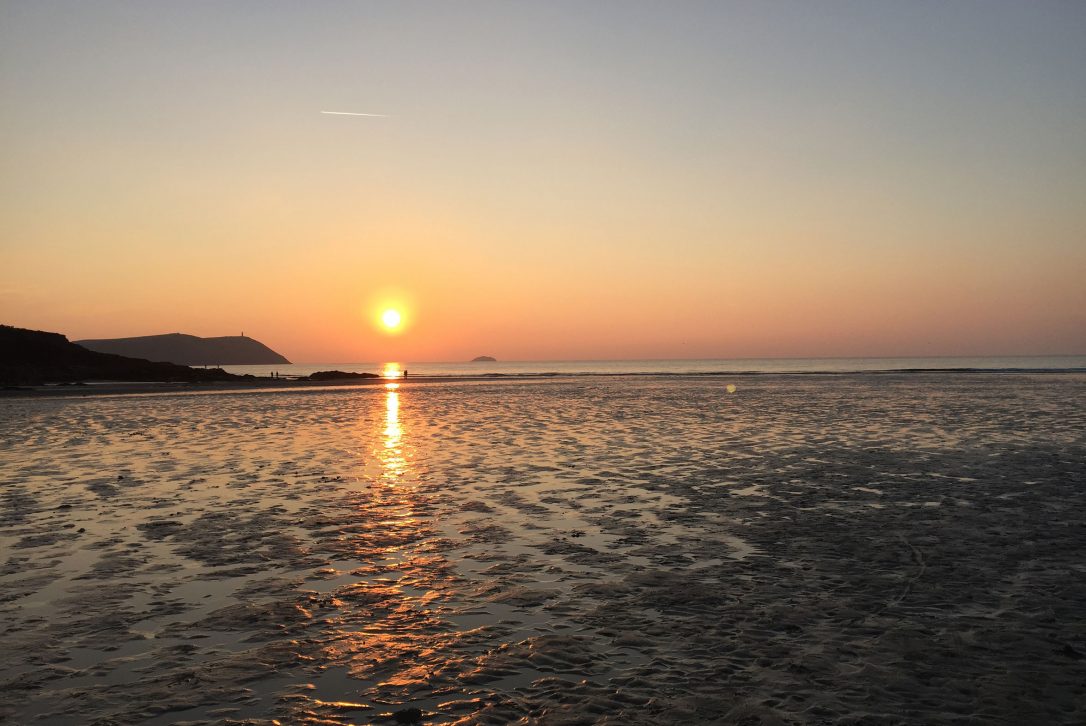 Polzeath Beach
Polzeath sunsets are legendary. The beach couldn't be better positioned for a truly memorable sunset, especially towards the end of summer. Spend the evening on the beach with a barbecue, or if you'd rather be cooked for, head to Surfside for some delicious surf and turf. This stylish beachside restaurant has one of the best positions to watch the sunset at Polzeath – what's more, you can sink into the comfort of a coloured beanbag on the sand with a drink in hand.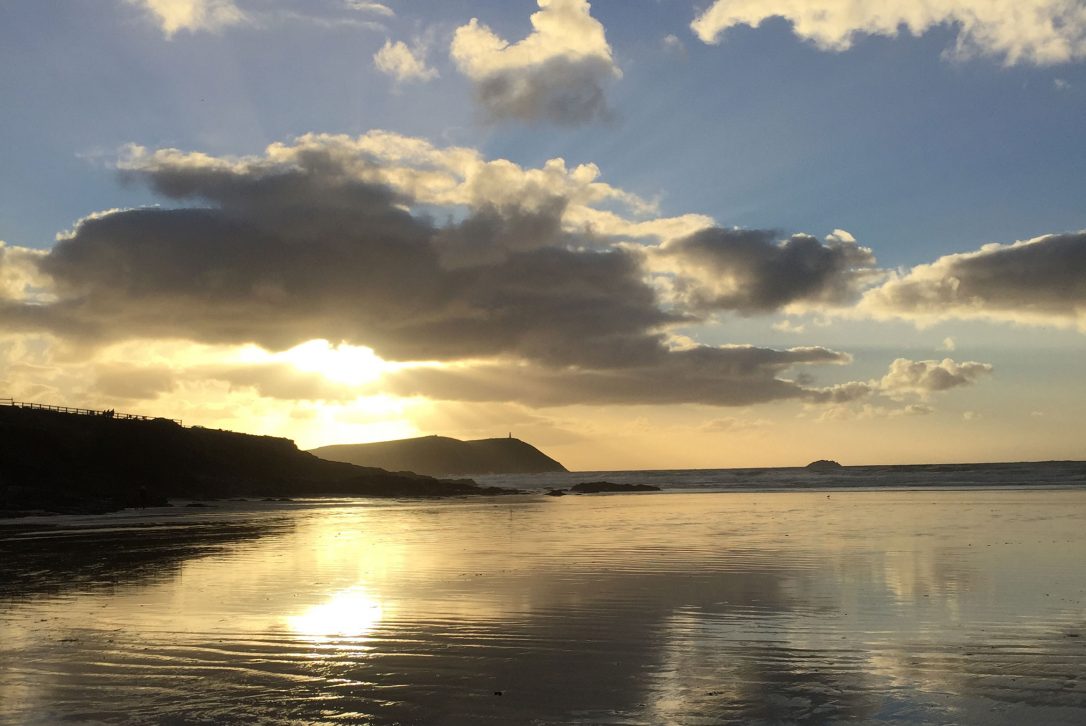 The Rumps
If you prefer getting off the beaten track, head to The Rumps: a dramatic headland that juts out into the Atlantic Ocean. It's a 30-minute walk from Polzeath or a 15-minute walk from Pentire Farm, but the extensive views are worth the journey. For a sunset at The Rumps, we recommend packing a picnic and some bubbles. Set your picnic blanket down amongst a carpet of coastal flowers, sit back and enjoy spectacular panoramic views as the sun sets over the ocean.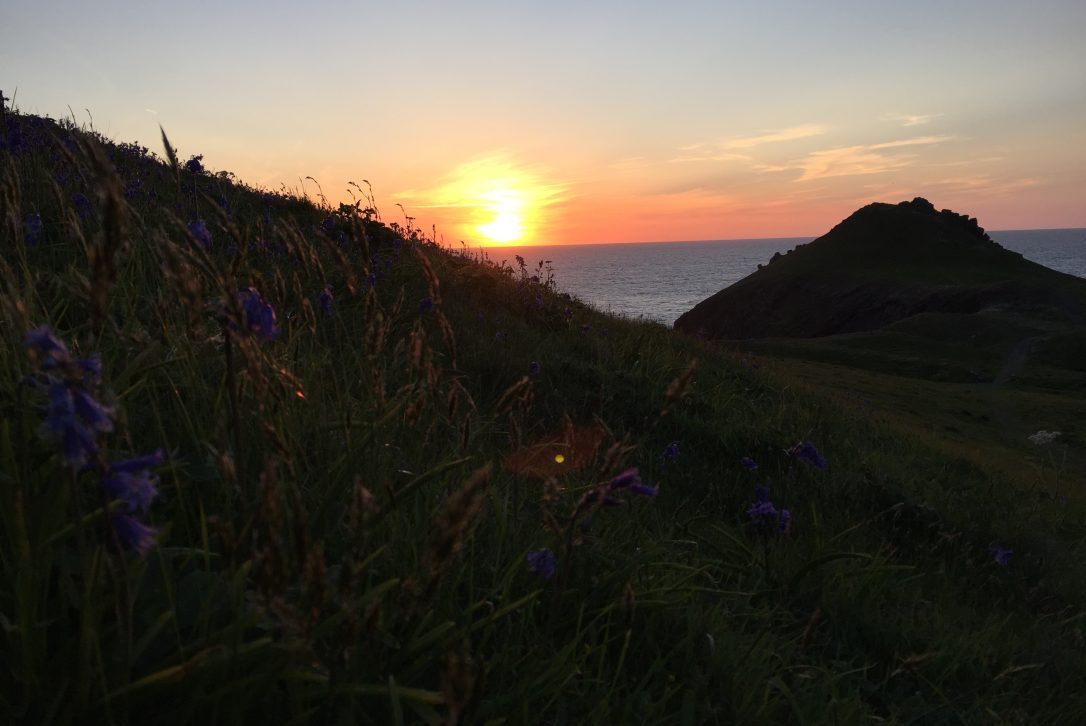 Greenaway
Greenaway is a little-known beach situated between Polzeath and Daymer Bay, and within walking distance of both. Here you can enjoy a peaceful sunset away from the hustle and bustle of Polzeath. With views over to Stepper Point and a maze of rock pools between you and the sea, watching a sunset at Greenaway is sure to be truly special.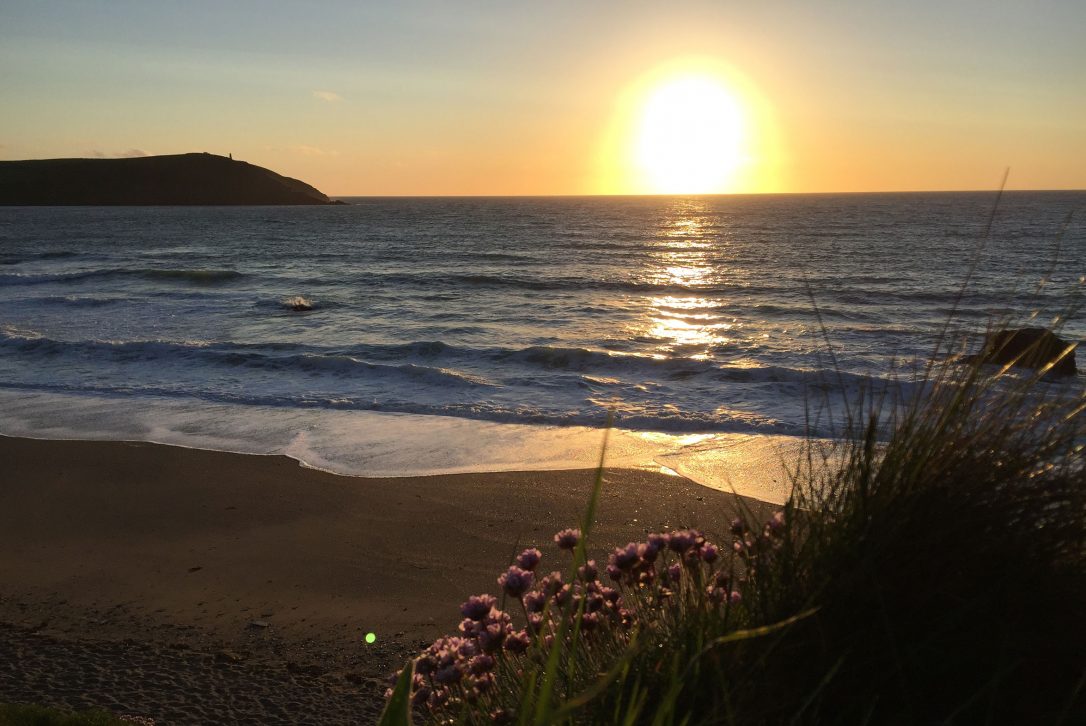 Stepper Point
If you want to experience the sunset from the other side of the estuary, Stepper Point is a fantastic place to visit. This headland sits alongside the mouth of the Camel Estuary and is a three-mile walk along the coast path from Padstow. Another good spot for a sunset picnic, Stepper Point has great views along the coast and up the Camel Estuary. An interesting feature to note is the Day Mark: a stone lookout tower that was built to serve as a navigation beacon for seafarers during daylight.