We catch up with our friend Catherine, Founder of Yoga with Catherine to find out more about how the healing practice of yoga can encourage the art of mindfulness whilst on holiday.
With refreshing fresh sea air, a chilled-out surf culture and a variety of beautiful zen properties to choose from, North Cornwall is the ultimate destination to begin or advance your own yoga and wellness practice.
If any of the following statements sound like you or a member of your family, then a private yoga session might be a fantastic way to relax and unwind on your next holiday.
I've always wanted to give yoga a try, or I've tried yoga a few times without success
Having a private, experienced teacher and learning from someone specially trained in tailoring classes for specific groups or individuals makes the session approachable and ultimately enjoyable for everyone. I can create an extra special ambiance perfect for a blissful yoga experience and one that will bring you truly into the present moment - present awareness is mindfulness in a nutshell.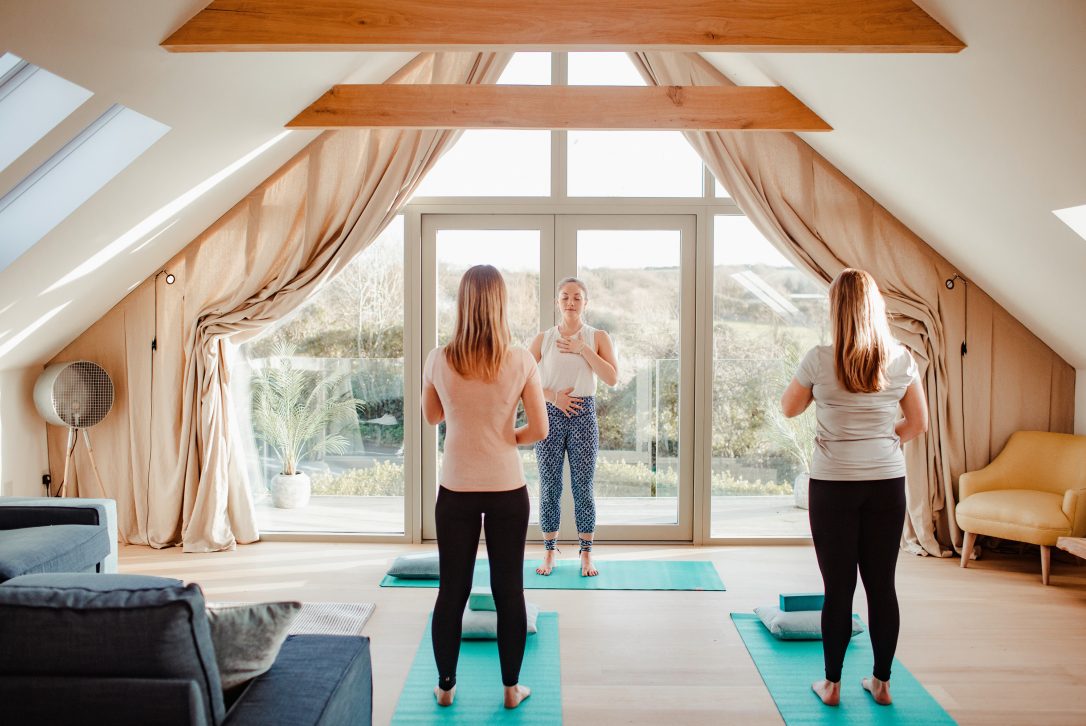 ---
I've mastered the basics but am struggling to improve or I just want to progress to the next level of my practice
Interested in taking things to the next level whether through inversions, balance, strength building, flexibility, breath work, meditation or simply remembering how to relax? Let me know what it is you're looking to work on so I can accommodate your needs. In the essence of mindfulness, I can assess any injuries you might be nurturing and check in with how you feel on the day we meet.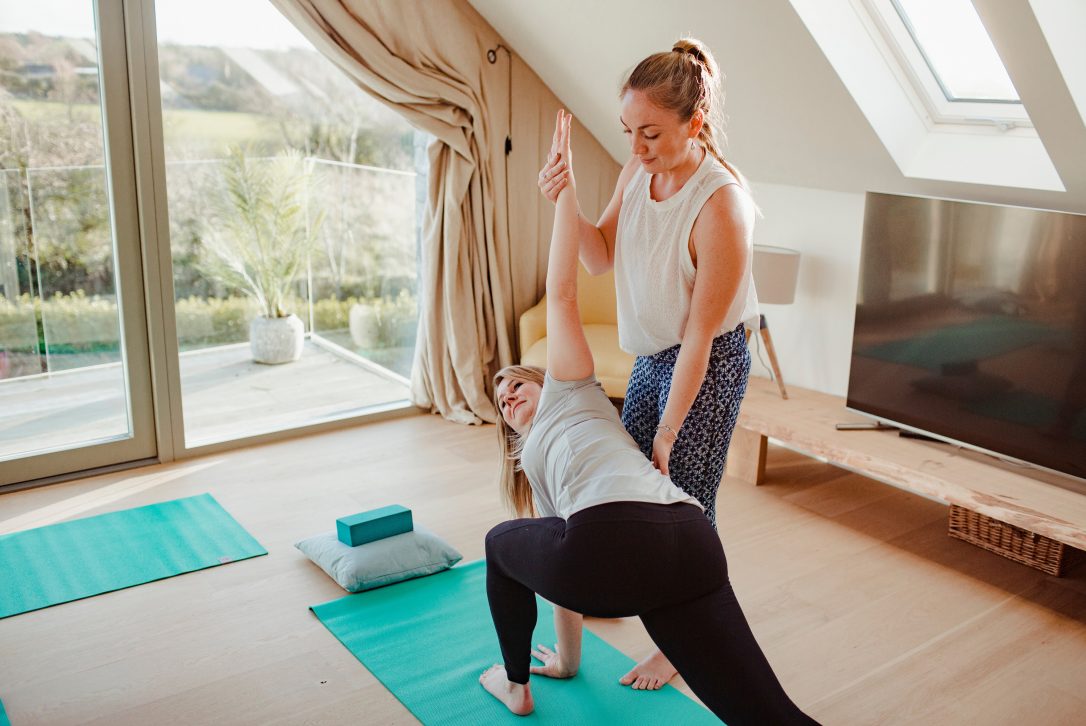 ---
I'm a surfer, runner, athlete or super active person who feels tight, achy and seriously struggles to slow down!
Take a deep breath…yoga is for EVERYONE and it's calming effects are universally celebrated. By taking the time to stretch out it's known to help prevent injury, nourish and restore your fascia (the connective tissue) and provide longevity to your dynamic endeavours.
Did you know that's why professional rugby players must take either ballet or yoga? I've taught members of Wasps and Harlequins who found it hard to slow down. However, meditation and mindfulness techniques are so important to cultivate for serious competitive and dynamic sports helping to keep your head clear even in times of intense challenge!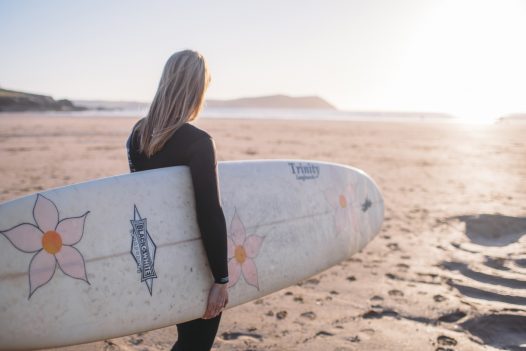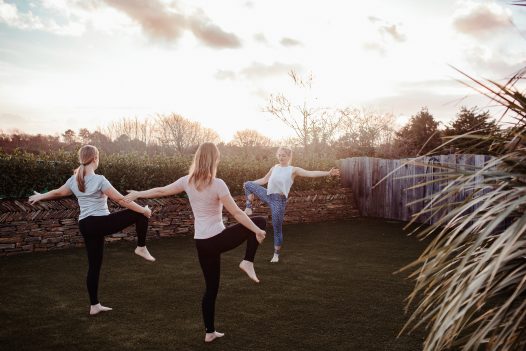 ---
My children or teens are interested in trying another activity for the first time
Yoga is a positive activity to start young. It instils mindfulness skills that can be used both on and off the mat - a sense of inner confidence, reconnecting to your body and breath, and the ability to deeply relax. It's very inspiring to see young people take part and I find parents are often very grateful for the mellowing effects of yoga!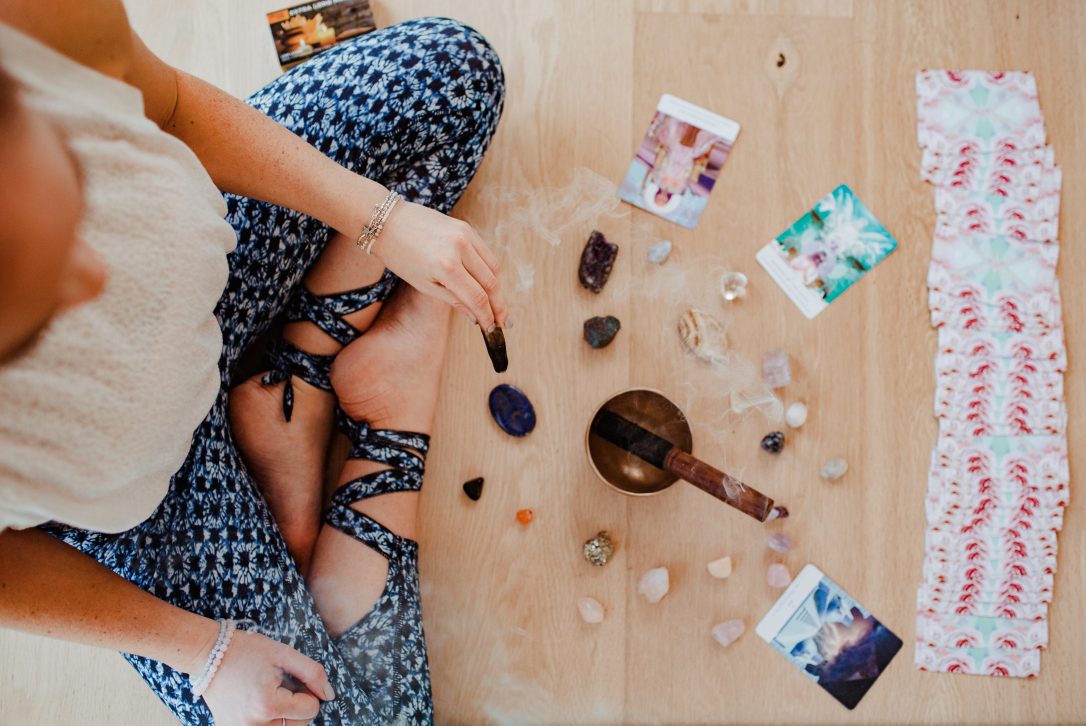 ---
I would like to learn but I'm nervous to attend a group community class for the first time
This is very common and something I encounter on a regular basis. What's important to know is that yoga is non-competitive but rather wholly supportive. The more you practice yoga, the more you realise this training isn't just about throwing shapes on a mat – it's about becoming more mindful of yourself, your body and your breath. By trying a private session you'll know the basics and be confident to go along to your local yoga class next time.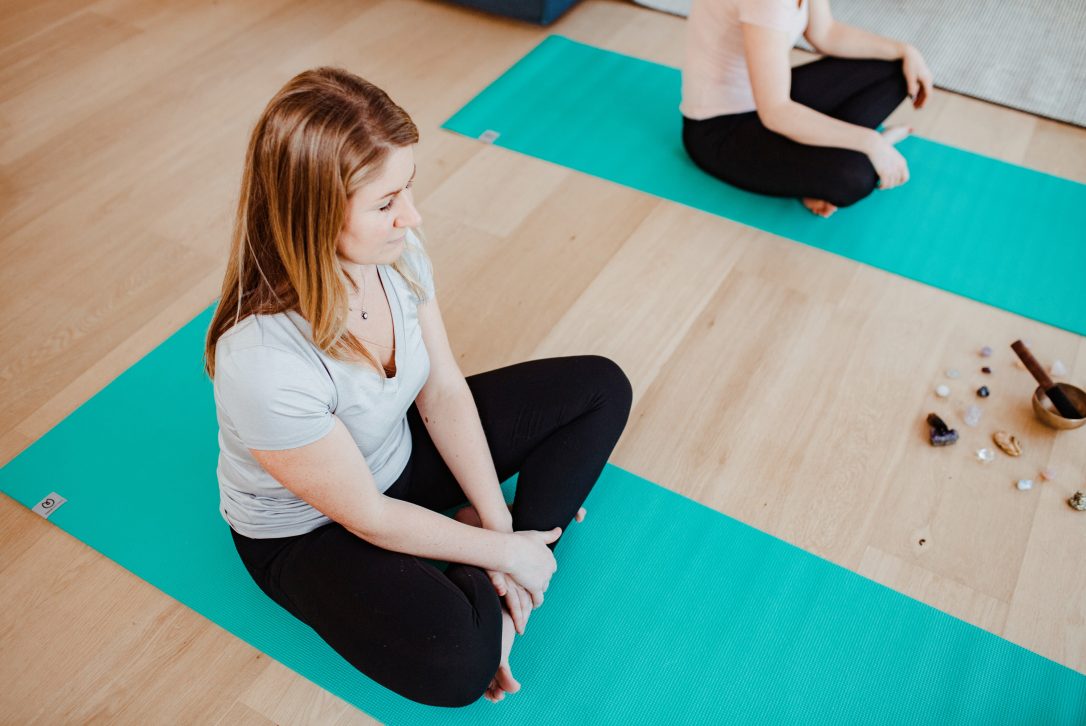 ---
I'm interested in a celebratory private group session or private 1-1
This is the perfect solution if you have a happy occasion you're celebrating. A special birthday, anniversary, reunion or get-together. Being mindful of the importance of fun and play (often missed out in our day-to-day lives) each session is tailor-made with all equipment included to compliment your time in the best way possible.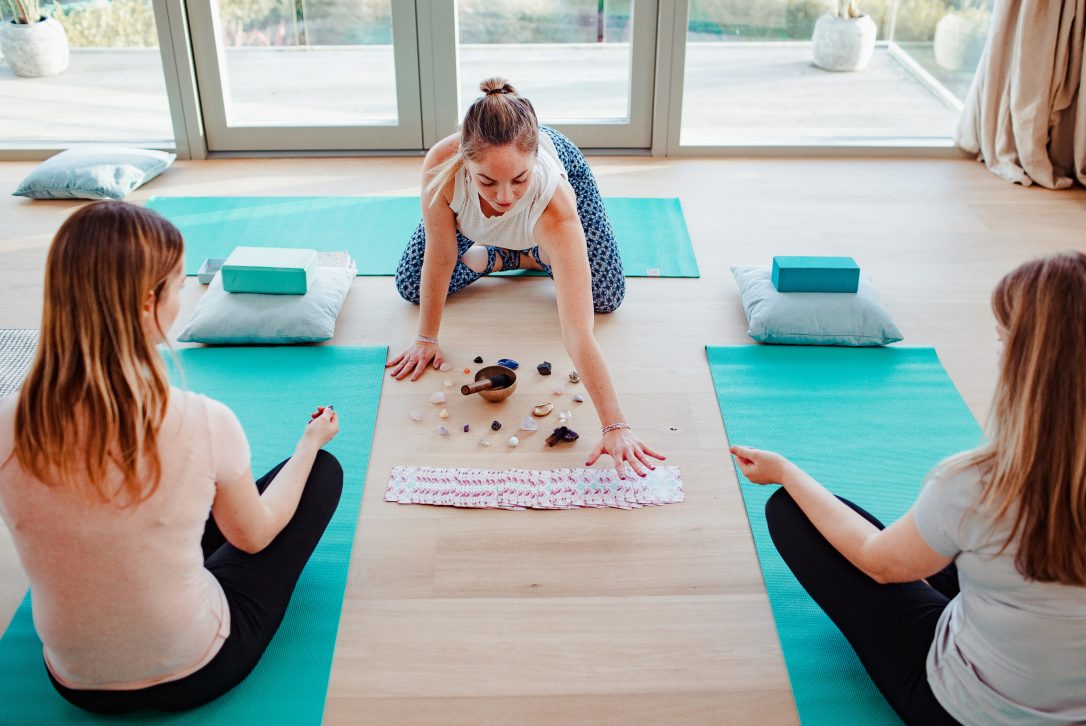 ---
About me
My ethos focusses on mindfulness, compassion, acceptance, and self-love combining both dynamic movement with deep relaxation taught truly from the heart. It doesn't matter if you're new on the mat or a seasoned practitioner – there's something for all levels. I have undertaken numerous teaching qualifications including an advanced teacher certificate and I assist on foundation level yoga teacher trainings. Find out more about me here or check out my Instagram.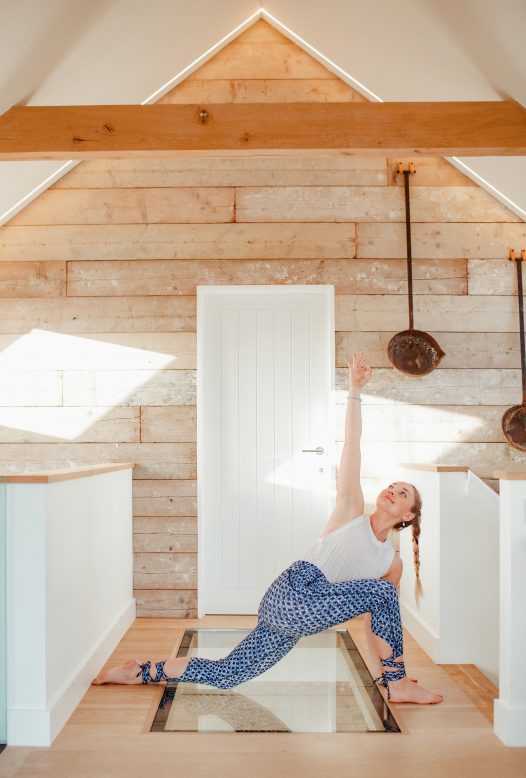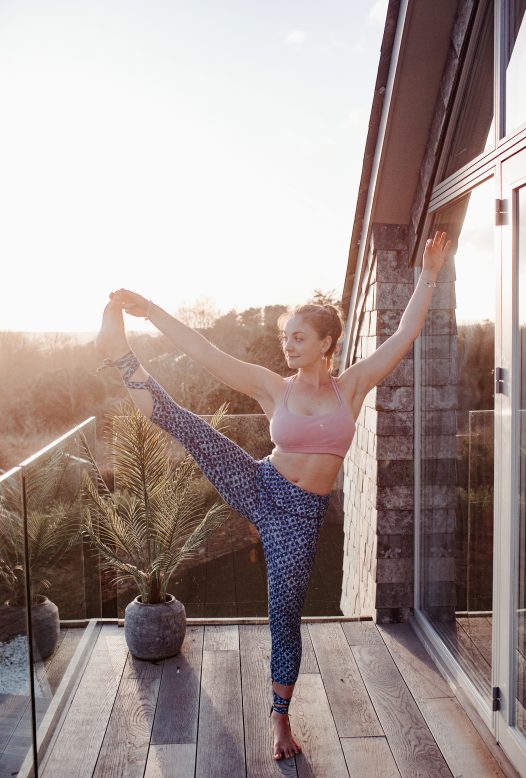 ---
Find your zen den
A number of Latitude50 properties owe themselves to yoga with their gorgeous beach-side sea views, zen interiors and refreshing spaces. If you like the look of our Rock property Fiddlesticks featured in the blog photos, find out more here.