We catch up with Sara, founder of five-star Cornish beauty concierge service, The Wellness Concierge (previously Hauora at Home). She shares her top tips for applying at-home wellness to your holiday to maximise relaxation and help you switch off from the everyday (we also experienced her at-home treatments).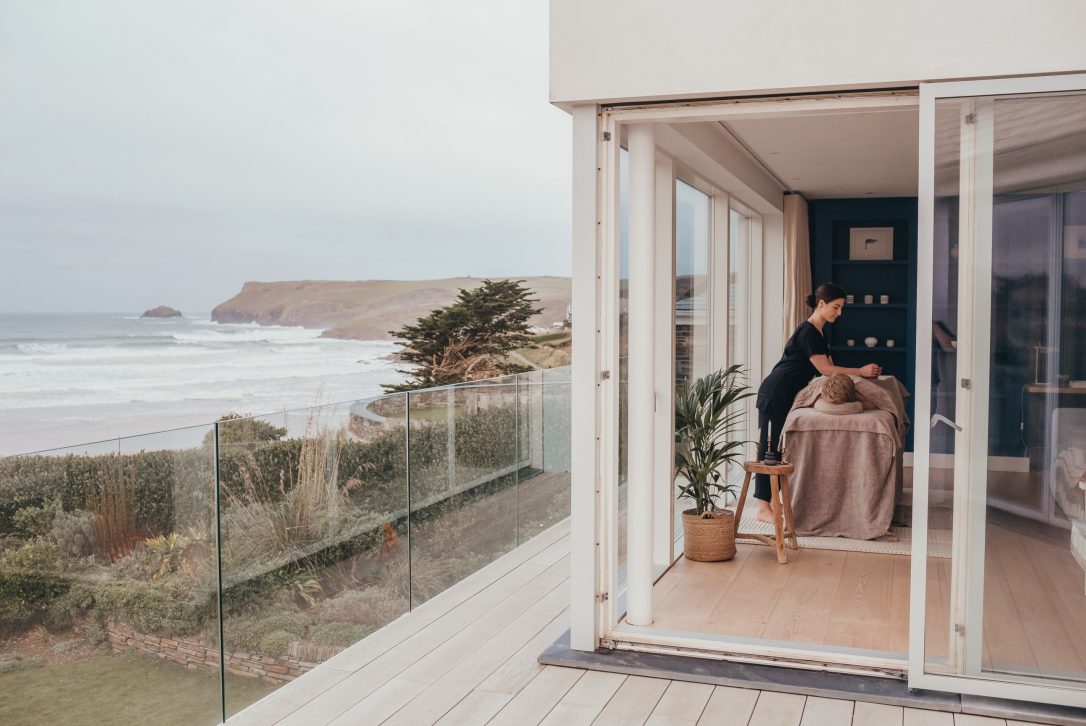 In our busy day-to-day lives, mindfulness and looking after your wellbeing should be a priority. Even on holiday, it can take time to switch off, escape and take a moment of calm. Making a conscious effort to dedicate time to self-care on holiday can help you relax and unwind (and be on Cornish time in no time at all)! Whether it's recreating the spa day experience in your holiday home, or simply taking a moment to consciously connect with nature, read our top tips to help you slip into holiday mode with a little self-care.
Create a holiday skincare routine
Don't scrimp on packing all your favourite products to pamper yourself on holiday. Take time to enjoy your beauty products by creating a daily holiday spa-like ritual. For example, when using facial oil, take a moment to inhale the aroma, gently pressing it onto your face and décolleté, which will remind you of having a facial or massage with oil. This is especially important post-surf when your skin has been exposed to all the elements.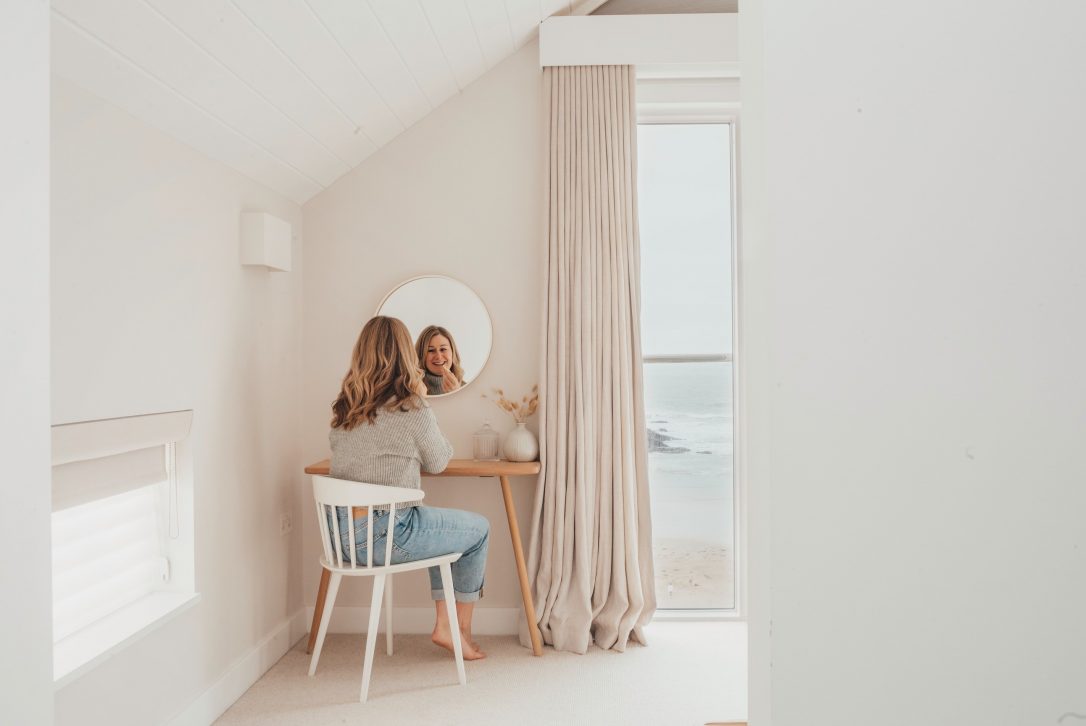 Indulge in the aromas of the coast
Aromatherapy works on your olfactory system (the part of the brain which also triggers your memory). Take a moment to inhale the aroma of your beauty products slowly before applying them to help create a longer lasting experience. Whilst on holiday, you could choose aromas inspired by the coast such as sea salt or wild gorse, whether its candles, bubble bath or facial oils.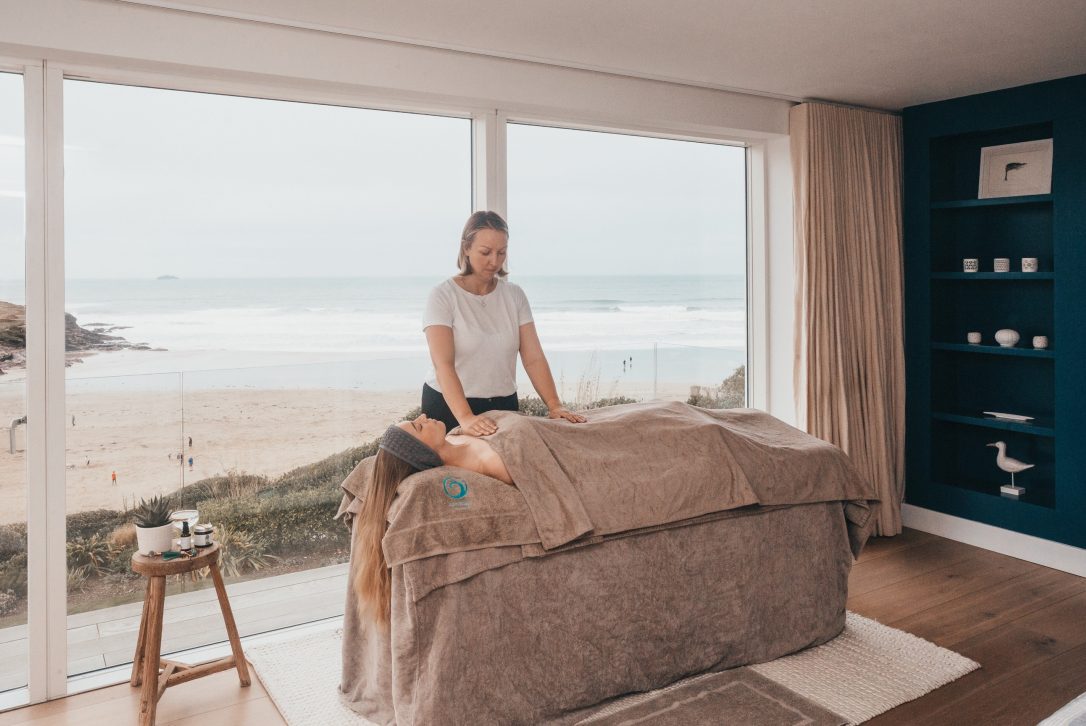 Embrace the power of touch
Whether that's taking time to cleanse your face or massaging your body oil in, connecting with your skin aids relaxation. Booking a treatment direct to your holiday home allows you some vital selfcare, while not taking you away for the whole day. We will bring everything to you, from cloud-like massage beds and oils to relaxing playlists and aromas. Choose a space in your holiday home away from noise so you can relax to the sound of the waves outside. After a treatment, stay away from the real world a little longer and indulge in a lovely long nap (one of the benefits of at home treatments).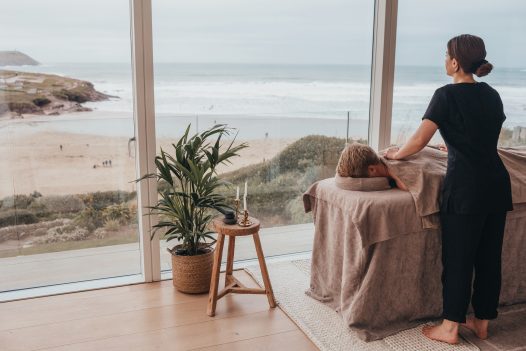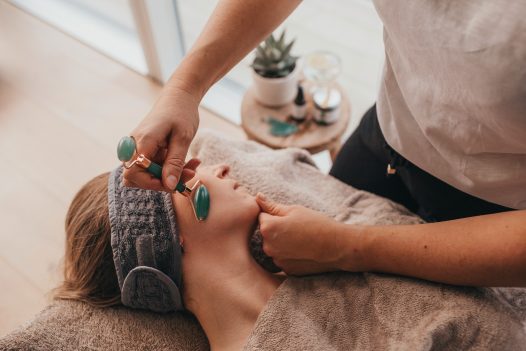 Immerse yourself in nature
Experiencing the outdoors as much as possible on holiday is such a joy, especially the Cornish coast. A simple dose of sea air does wonders for relaxation as well as physical activity, such as a brisk coastal walk or morning surf. Continue this back at your holiday home by letting in as much natural light as possible. If you have to work while you're away, try to work near a window and get outside for a break and some fresh sea air.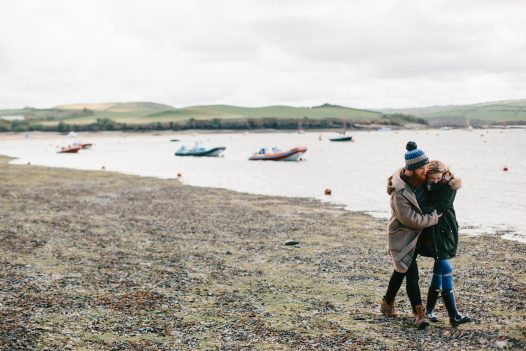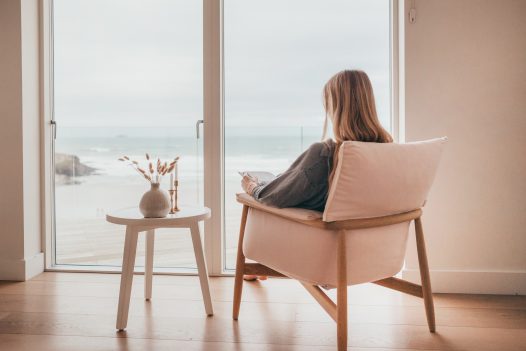 Create a spa day experience at home
If you have left it to the last minute to book a spa day, or simply don't feel like heading out, recreate the spa day experience in the comfort of your holiday home. The Wellness Concierge can bring the very best local therapists to your door, offering everything from hot stone massages and manicures to facials and pedicures. This is perfect for a special occasion or just some quality me time.
You can also enjoy a luxury afternoon tea from locally based company Spill the Tea (organised by The Wellness Concierge). Our team have tried and tested a selection of treatments (and the delicious afternoon tea) and we can genuinely recommend them (our personal favourite was the back, neck and shoulder massage).