Rock-based interior designer, Elaine Skinner of Camellia & Co. shares her top tips with us on how to combat those holiday blues.
Waking up to sunshine and blue skies, enjoying a daily swim, reading an entire novel, lazing for hours on the beach and enjoying undistracted time with family, friends and partners – we all love being on holiday!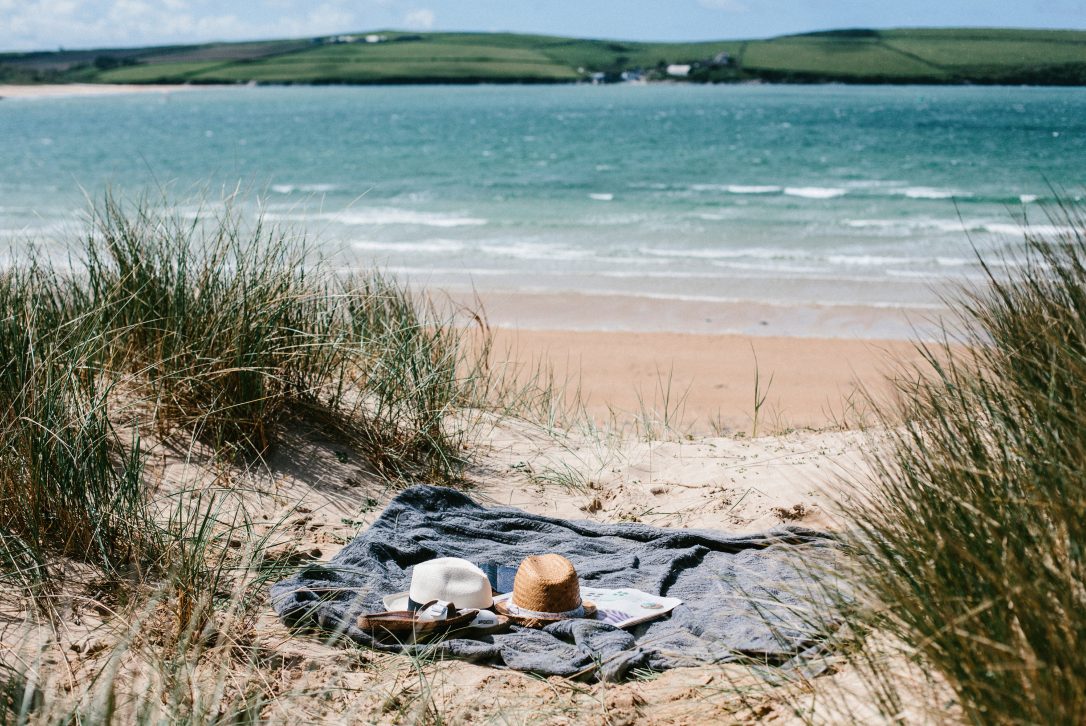 Coming back home can often bring on the post-holiday blues, so how can you hang on to that holiday feeling for longer? Try these interior design tips to stop your Cornish holiday fading into a distant memory.
1. Declutter
Take a leaf out of Latitude50's portfolio of houses to create a holiday haven at home. When you have some down time on the beach, think about all the things you don't need; clutter from hobbies you no longer pursue, furniture and objects you no longer love. Resolve to sort out these things on your return so that you clear the decks for new interests and pursuits.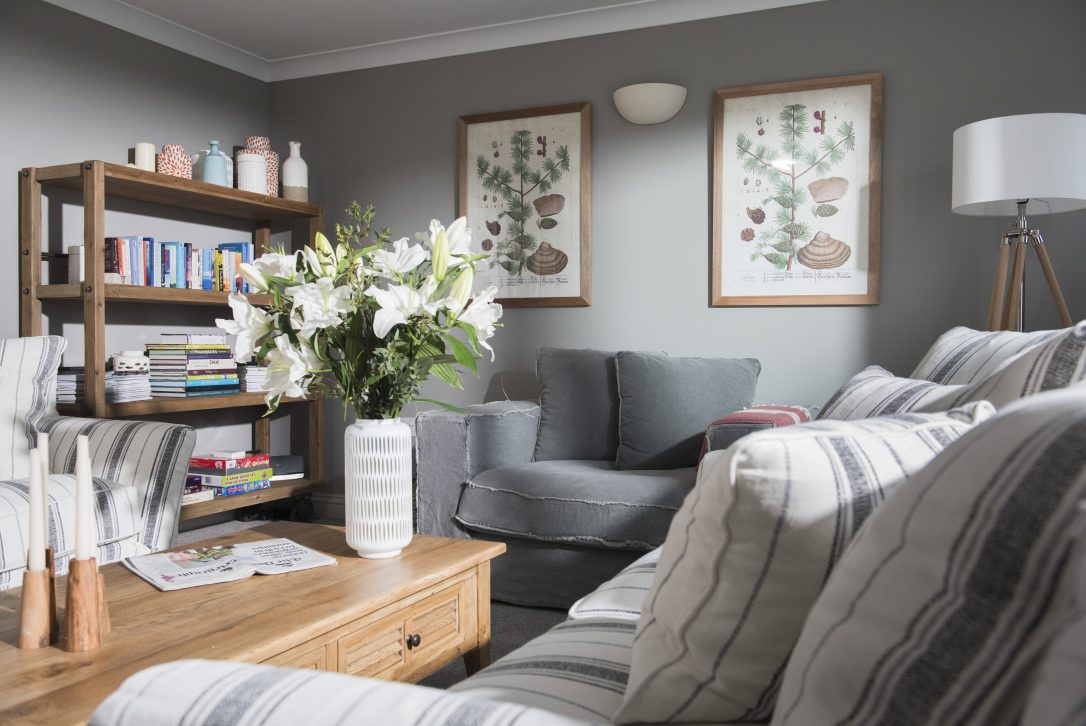 2. Inject some sunshine into your interiors
Holidays tend to be sunny and full of positivity. Keep that going at home by brightening up a room with some warm and colourful elements - this bedroom feels wonderfully summery. Your makeover doesn't have to be expensive – a feature wall of zingy wallpaper, some cushions, a throw or some new lampshades will do the trick. Your bedroom is a great place to start and warm hues will counter dark wintery mornings and help you avoid SAD.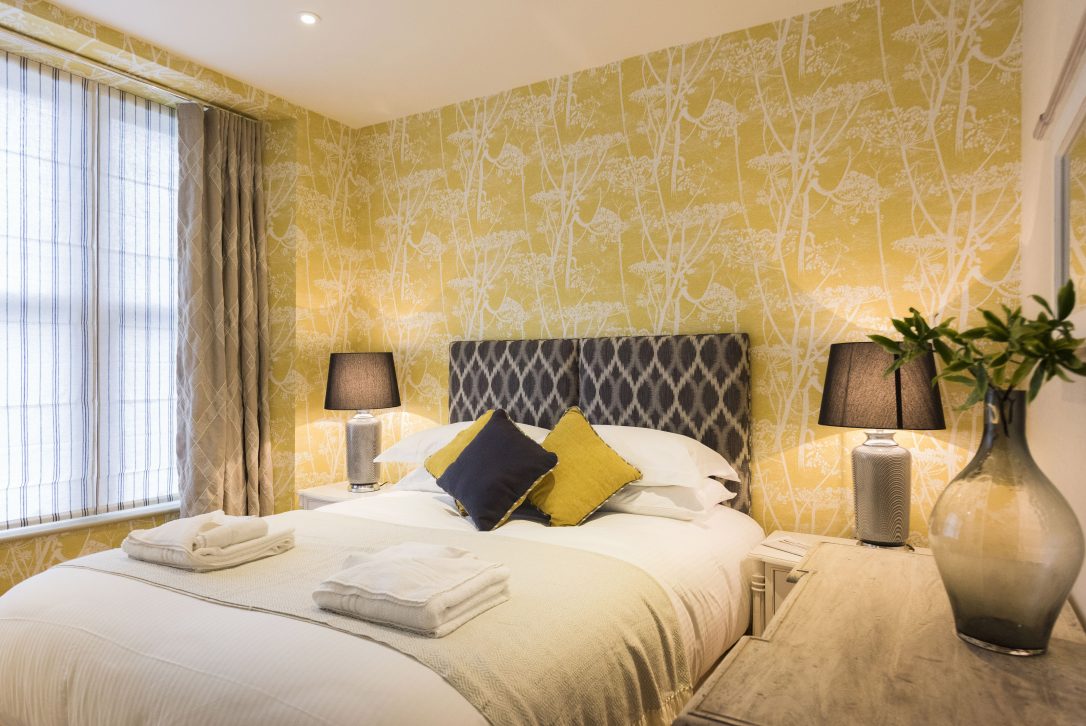 3. Beside the sea
Create the perfect costal scheme at home with a wash of blue on window treatments and accessories. It's a classic look that will never tire and looks absolutely fantastic in a living room with plenty of themed accessories to take that seaside finish even further.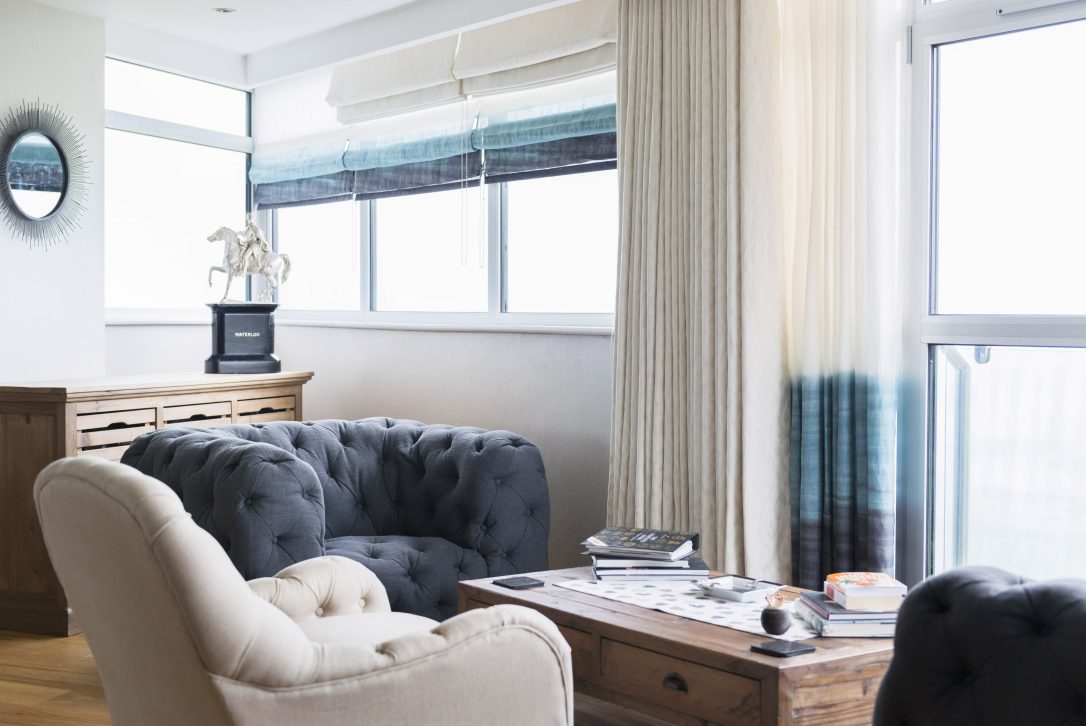 4. Show off your souvenirs and holiday snaps
If you like to buy souvenirs while you're away, try re-organising your shelving space so you can display some of them and keep those memories fresh in your mind. If you have a particular photo that you're proud of why not have it made into a canvas or frame a print and hang it on the wall as a visual reminder of your holiday?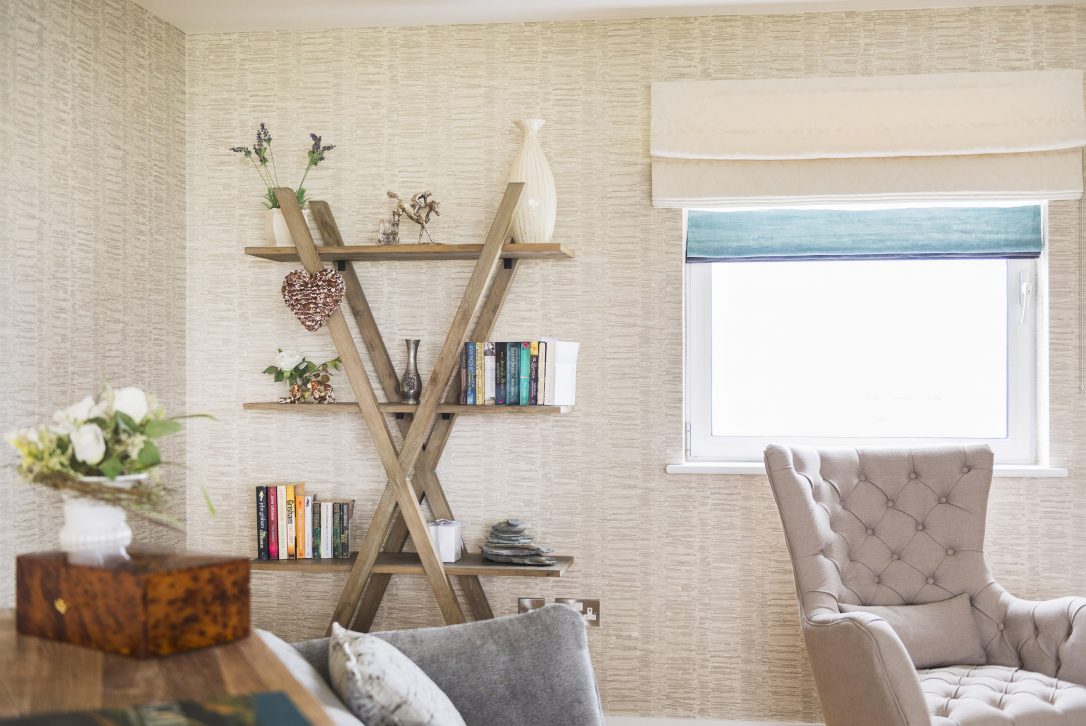 5. Keep up the reading
Reading a whole book (or several) on holiday is one of life's great luxuries. A reading nook is the perfect way to encourage you to take a micro break in your day. Is there a small corner of your home you can turn into such a spot? Perhaps a landing that could be enhanced by a comfy armchair or a deep window sill crying out for some cosy cushions? Complete with reading light and bookshelves filled with books to transport you away to far flung destinations.
6. Live al fresco a bit more
Eat in the garden, go for a picnic by the coast, visit a national park, get on your bike, or take a walk in your nearest park. Revamp your outdoor space at home with some cheeky evergreen astro turf, some smart outdoor furniture and scatter some twinkling hurricane lamps to enjoy time out under the stars.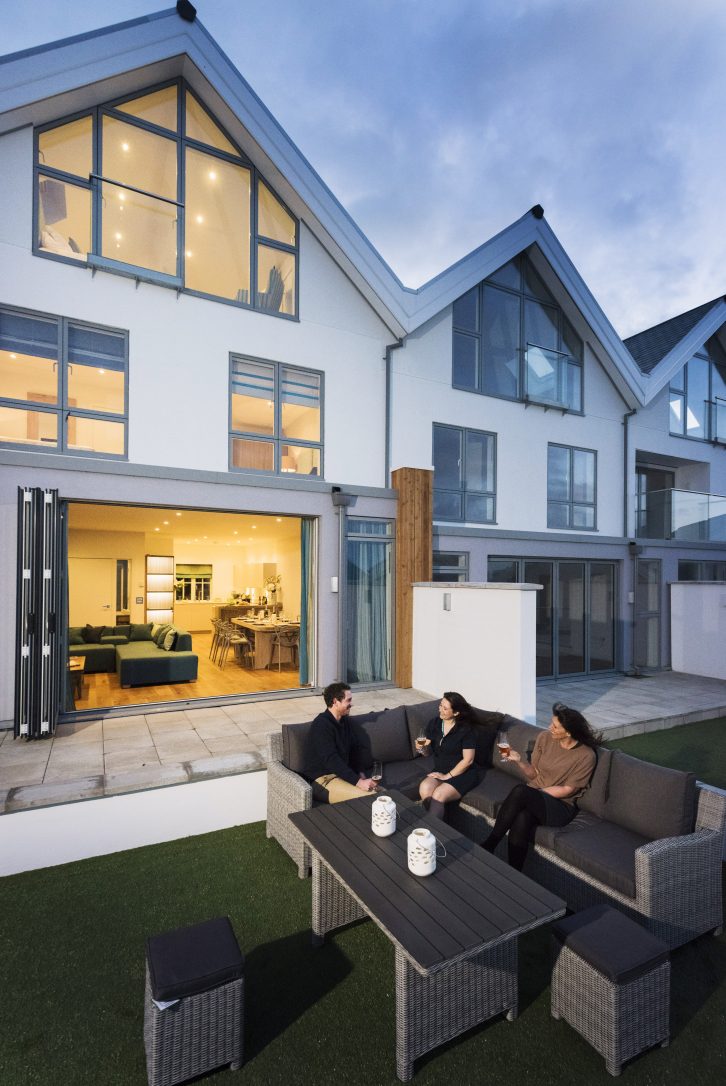 7. Enjoy family mealtimes
In a busy household it can be rare that the family sits down to eat together – unlike on holiday, where long, leisurely meals are pretty much the norm. So why not make it a once-a-week treat? Revamp your dining area with some contemporary dining chairs, a simple lick of paint or hang some statement lamps above the table to bring everyone together.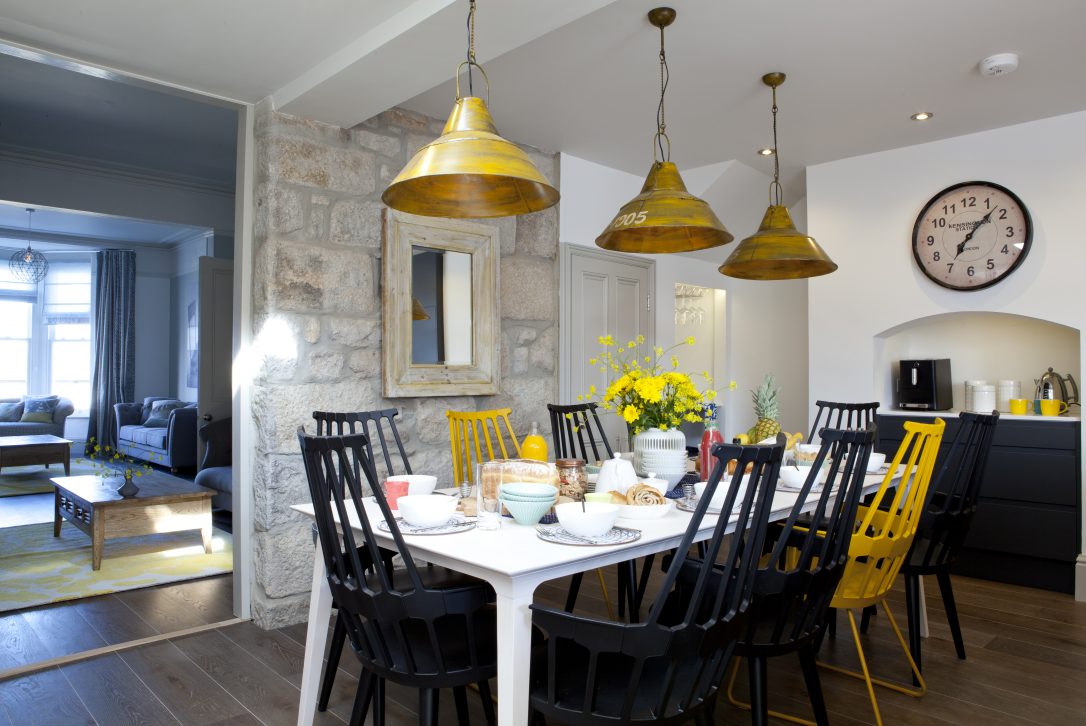 8. Create a bathroom oasis to unwind in
Slow down the pace of life with a bathroom makeover like this one. Echo the rich hues of the Atlantic Ocean with aqua and green tones. Hang a bright new Roman blind and add some fresh towels and accessories to create that spa look.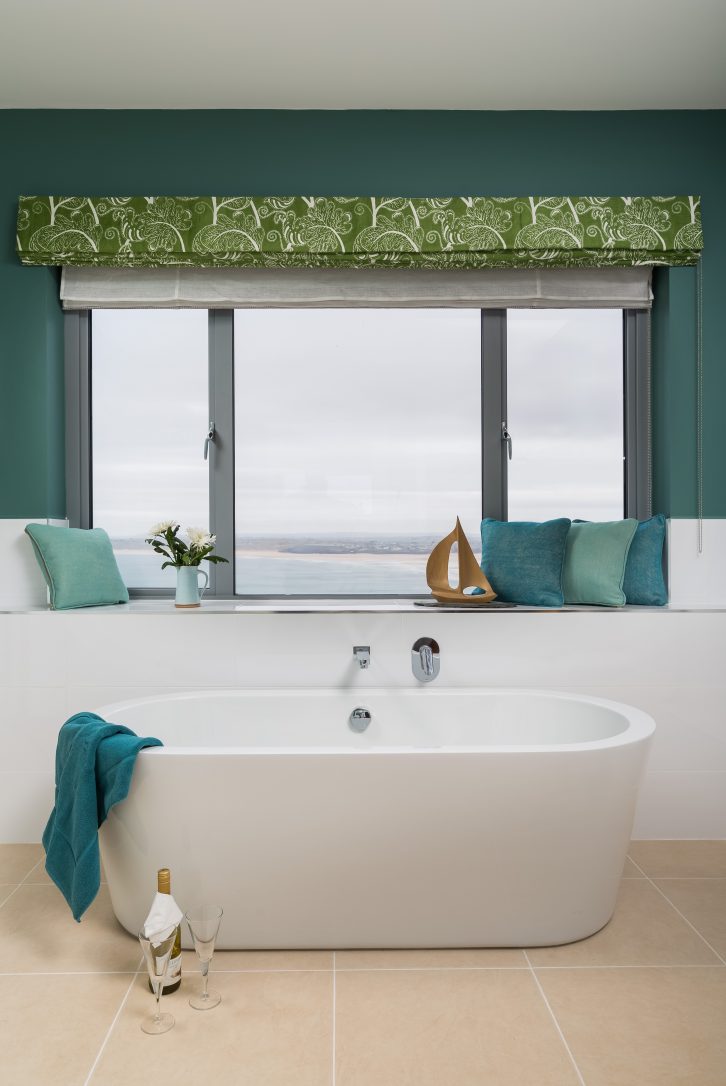 9. Plan your next holiday
Finally, there's nothing better to get you in the holiday spirit than thinking about where you'd like to go next! Find yourself a comfy corner, browse Latitude50's stunning collection of properties and start planning your next holiday now. It will certainly give you something to look forward to…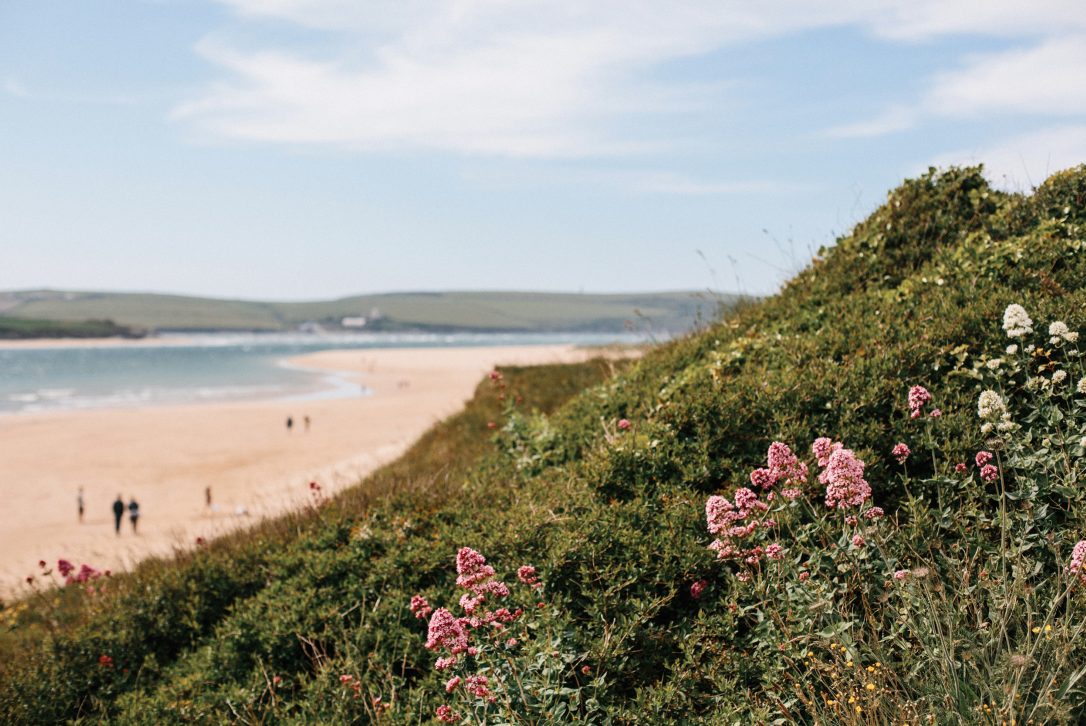 Find out more about Camellia & Co. here.