In the same week that the Cornwall Air Ambulance smashed its £2.5 million New Heli Appeal target, the Latitude50 team visit the air base to hand over a cheque for £6,098 after a year of fund-raising efforts.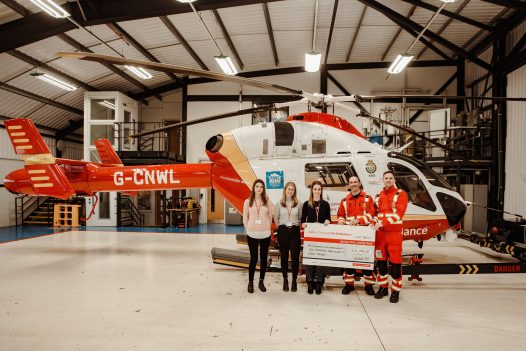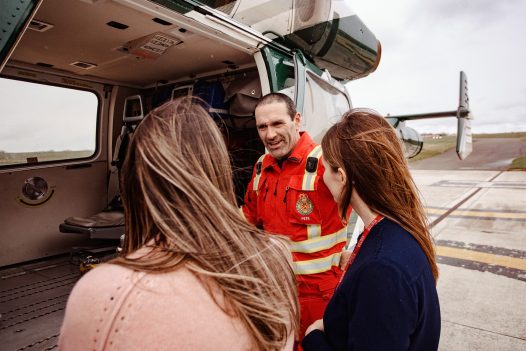 The Latitude50 team were excited to meet paramedics at the Cornwall Air Ambulance base on Wednesday to present the cheque and to talk more about the new helicopter that will be arriving very soon now the New Heli Appeal target has been met.
Latitude50 became a Tourism Business Supporter last year after success at the South West Tourism Awards where the lack of support from the tourism industry as a whole was highlighted.
With five million staying visitors and 14.7 million day-visitors to Cornwall each year it is important to ensure that Cornwall is a safe and welcoming destination. Cornwall is consistently voted as a top destination by the public, so a small local charity dealing with around 100 incidents a year involving non-residents (20% of all call outs), Cornwall Air Ambulance faces challenges like no other charity in the UK.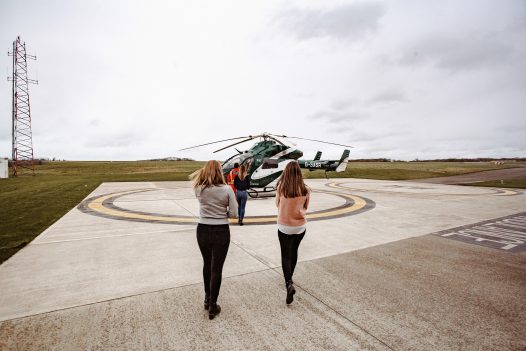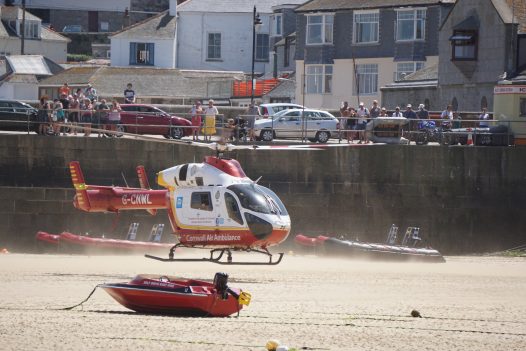 The Latitude50 team have been regulars at the base in Newquay, ensuring they are fully educated on the importance of the new helicopter, not to just to local residents but for holiday makers too. Over the past year Latitude50 has been working with both its holiday homeowners and guests to raise money for the appeal. Donating £1 for every booking taken combined with guest and owner donations totalled £6,098.
The new generation helicopter will save time and save more lives. The new helicopter is larger, more powerful, faster, can fly further and will supply the crew with technologically advanced features and equipment they need to truly exploit their lifesaving skills. With the total of £2.5m being exceeded, the next generation helicopter will be ready to fly on its first mission in April. The team will be attending the launch event next month and will be able to share photos of the brand-new helicopter.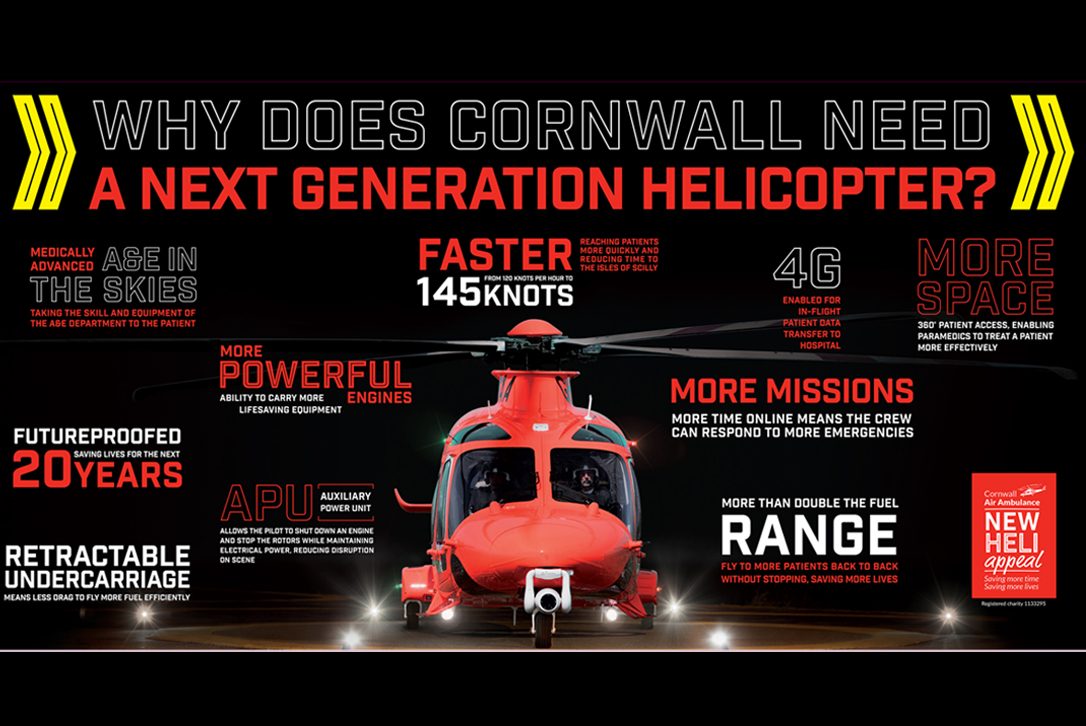 "It has been wonderful to partner with Latitude50 during the charity's New Heli Appeal. Their support has been incredible, and their donations have helped to bring the next generation air ambulance helicopter to Cornwall. Huge thanks to the staff, homeowners and holiday guests at Latitude50 for helping Cornwall Air Ambulance to save more time and more lives in our county".
Stephanie Bray, Corporate Fundraising Office for the Cornwall Air Ambulance