We're lucky enough to be close to some beautiful beaches with fantastic surf conditions. Local surfer and owner of George's Surf School shares his favourites with us.
As British surfers we are fortunate to have a varied and beautiful coastline. While there is surf to be found all over the British Isles, Cornwall is the place to come for the most consistent waves.
With a wild expanse of beaches and coves on both the north and south coast, a willingness to explore and the right surfboard will ensure there is always surf to be found. When conditions are right, Cornwall delivers world class waves against a beautifully English backdrop.
To help you make the most of it, we've picked our three favourite spots within a 25-mile drive of Latitude50's properties.
Polzeath
This beach break is popular for a reason; its west-facing aspect means it is open to southwest swells, making it one of the most consistent spots in North Cornwall. Thanks to its super-flat bathymetry it produces mellow, intermediate-friendly faces and long, gentle, rolling white-water waves that are perfect for learning to surf. The ideal wind direction for this spot is easterly, and Polzeath is best surfed an hour before or after the low tide and avoided at high tide. It is one of a handful of spots that remains surfable when we have onshore winds.
The dramatic sunsets behind Newland Island, coupled with the rolling fields and towering cliffs of Pentire Point make for a remarkable backdrop to the place that we at George's Surf School are delighted to call home.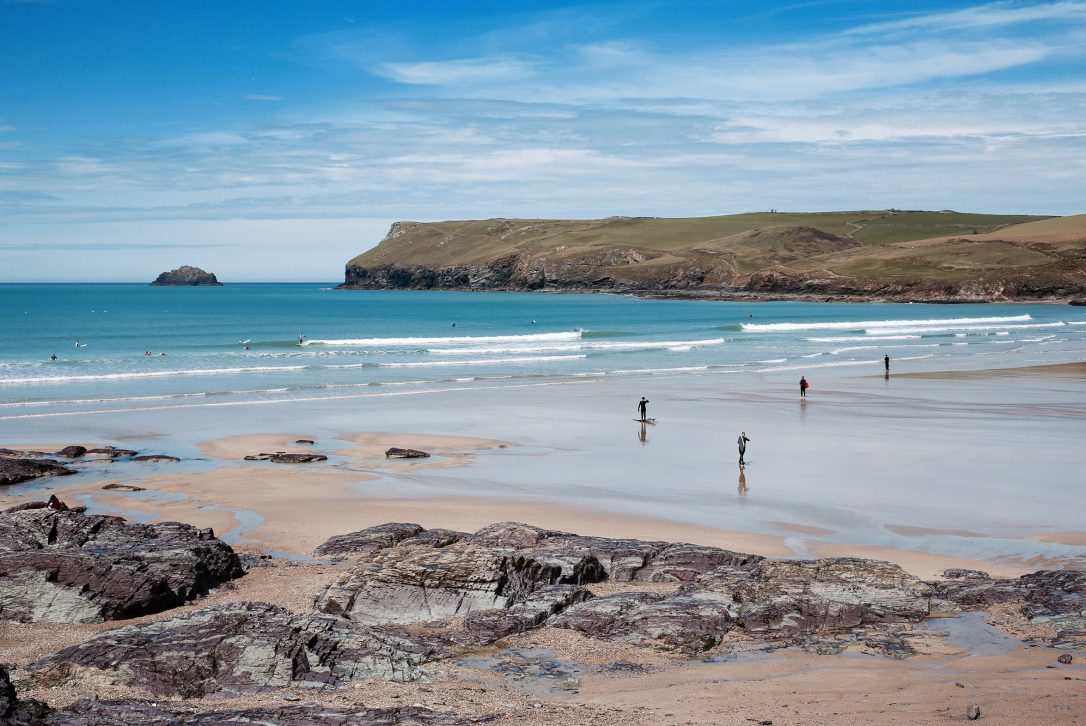 Harlyn Bay
Harlyn Bay offers a faster, hollower and more challenging wave, and is a great spot for us to coach intermediate and advanced surfers wanting to progress. On larger swells and nearer the low tide, the steep drops are best left to the more experienced.
On small swells, Harlyn is a beginner and intermediate-friendly wave. As the beach faces north, it's less consistent than other spots, but when the swell picks up in the winter, it comes into its own. Thanks to its position alongside Trevose Head, Harlyn is one of the more sheltered breaks in the area, which often means it's the go-to spot during a storm. The ideal wind direction is southerly or south-westerly, and on these off-shore days with a solid swell, Harlyn can offer some of the best barrels around.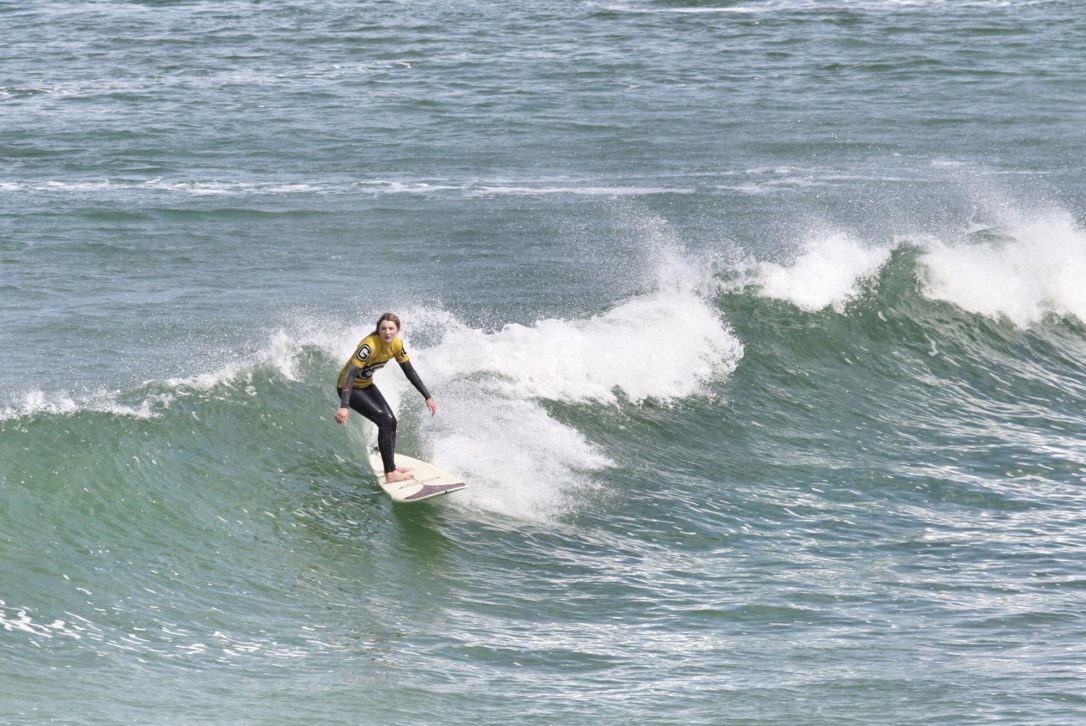 Watergate Bay
Watergate Bay, like Polzeath, is another consistent spot for swell. It works reasonably well on all tides and at low tide the long beach helps to dilute the crowds. On its day it can deliver powerful, barrelling waves. With similar conditions to Polzeath, it's a step up from the latter's slower, more mellow wave. With the Watergate Bay Hotel and Jamie's Oliver's Fifteen Cornwall nearby, it will keep foodie surfers and their non-surfing entourage more than happy.
Remember our three golden rules for staying safe in the ocean:
Don't surf alone.
Use a lifeguarded beach.
Know how to spot danger and be aware of the hazards.
George's Surf School is a Surfing GB Centre of Excellence, and is licensed to teach at all the beaches mentioned above. For more information, or to book a lesson, visit www.georgessurfschool.com. Follow us on Instagram @georgessurfschool for daily updates.