When you're looking for an art gallery in Cornwall, you'd be forgiven for packing your bags and driving straight to St Ives. But today I stopped on the A39 Atlantic Highway to visit one of the most up and coming contemporary galleries in Cornwall.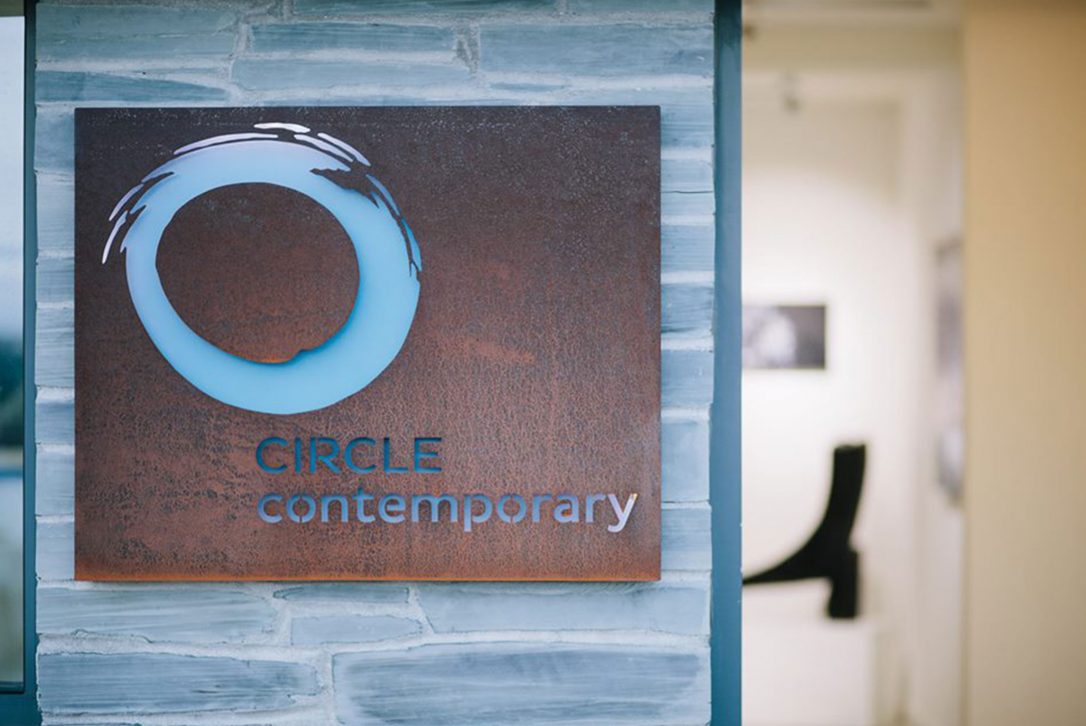 Circle Contemporary is a peaceful space showcasing artworks by a selected group of artists.
As I walk through the welcoming space, I am greeted by resident artist John O'Carroll as he drags a brush of paint over a huge wooden panel. After a few more strokes and some adjustments, John stops and kindly shows me around the space to tell me more about the gallery and the artists it represents. Each has a deep-rooted connection to the landscape and environments that surround them.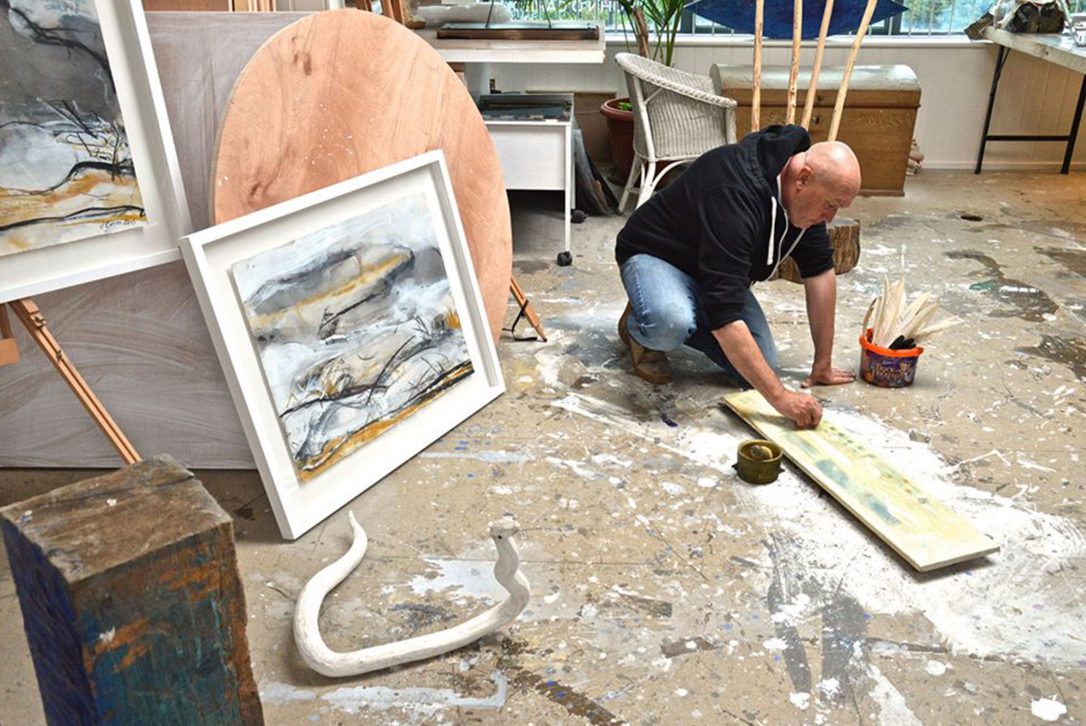 John's bright, open-plan studio is located in the Upper Gallery. He showcases his work in the gallery throughout the year, while also leading solo shows in Amsterdam and other parts of Europe. His studio creates a unique chance to see works in progress from start to finish and he enjoys talking about the process, ideas and memories that have inspired them. John's new and unique resin-coated surfaces allow hazy, ethereal forms to emerge, whilst the subtle abstract references perfectly capture the light and essence of the North Cornish coastline.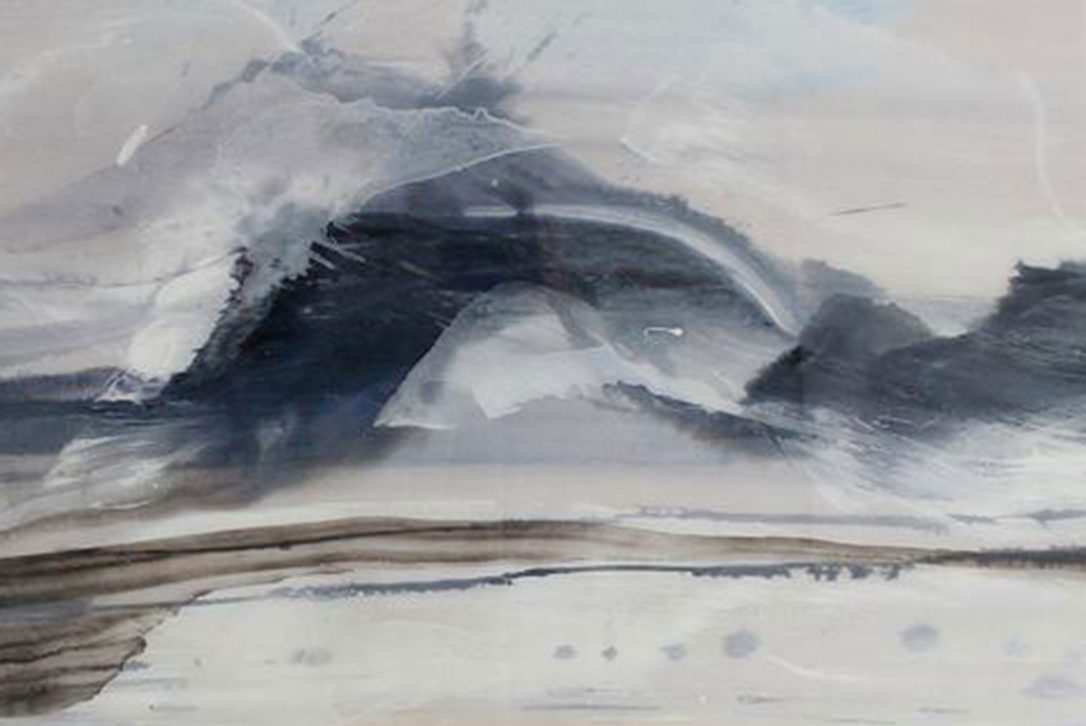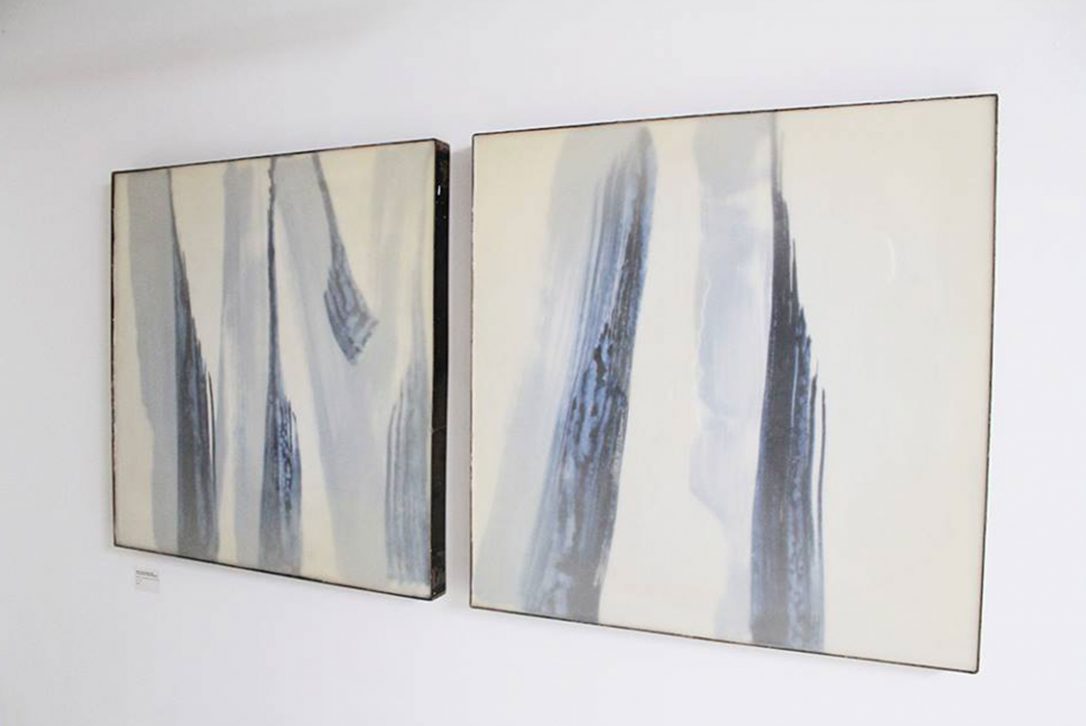 Peter Hayes is well known for working with Raku, moulding the clay and plunging it straight into water or wrapping it in straw and fire. Preparing the cracks with gold or copper adds a unique colour, texture and beauty to his work. He works from his studio in Bath, and when it gets too cold heads to India (Udaipur in Rajasthan) to work on other commissions and experiment with a range of different materials, such as glass, marble, stone and Damascus steel.
Simon Gaiger MRBS creates sculptures, furniture and vessels made from wood, metal and the materials that he finds around him. They are descriptions of the elements, forces and patterns within the landscape, both natural and manmade. Many pieces have moveable parts or suggest a use, inviting the viewer to respond by rearranging, touching or changing the form. I must say his works are irresistible, creating the desire to reach out and touch or sit, feeling the sides of the hand-sculpted oak around you.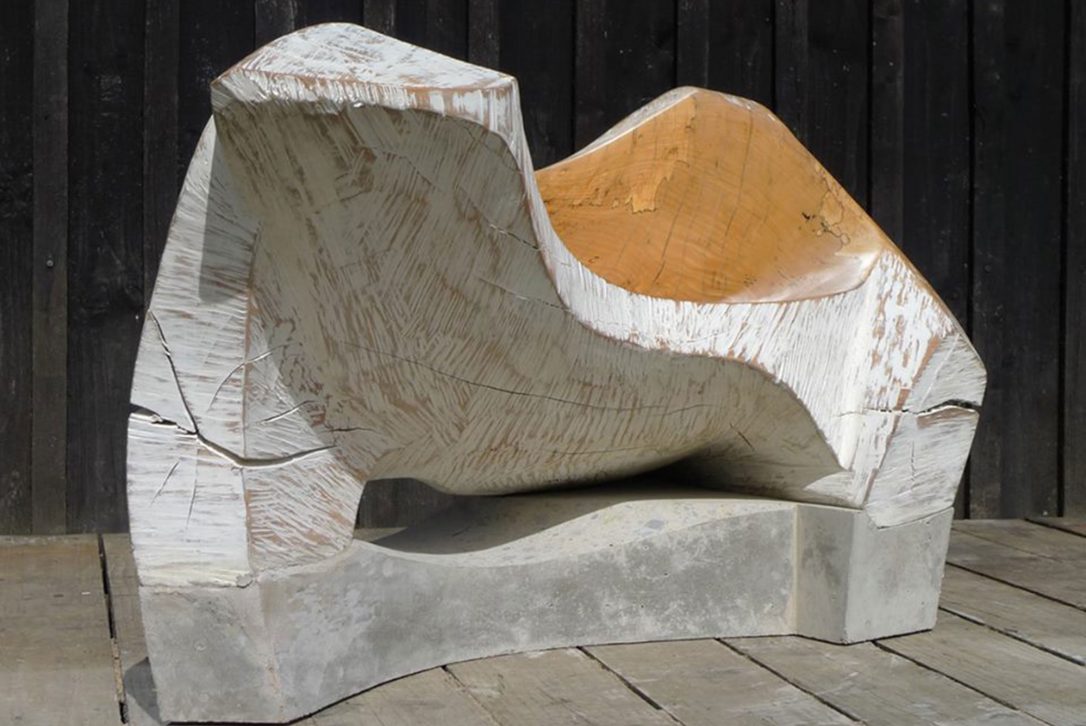 Adam Halls was the fourth and youngest artist to join the gallery and although he's not as established as the three already mentioned, he's creating a name for himself in Cornwall and beyond.
Adam works from in his studio in Bodmin, experimenting with paint, fabric and thread to create truly intricate and fascinating finished pieces. Each piece of his work is totally unique and often incorporates a number of techniques, which will be worked on top of for several weeks, months or even years. You are drawn into his work and cannot resist getting closer to look at it in more detail.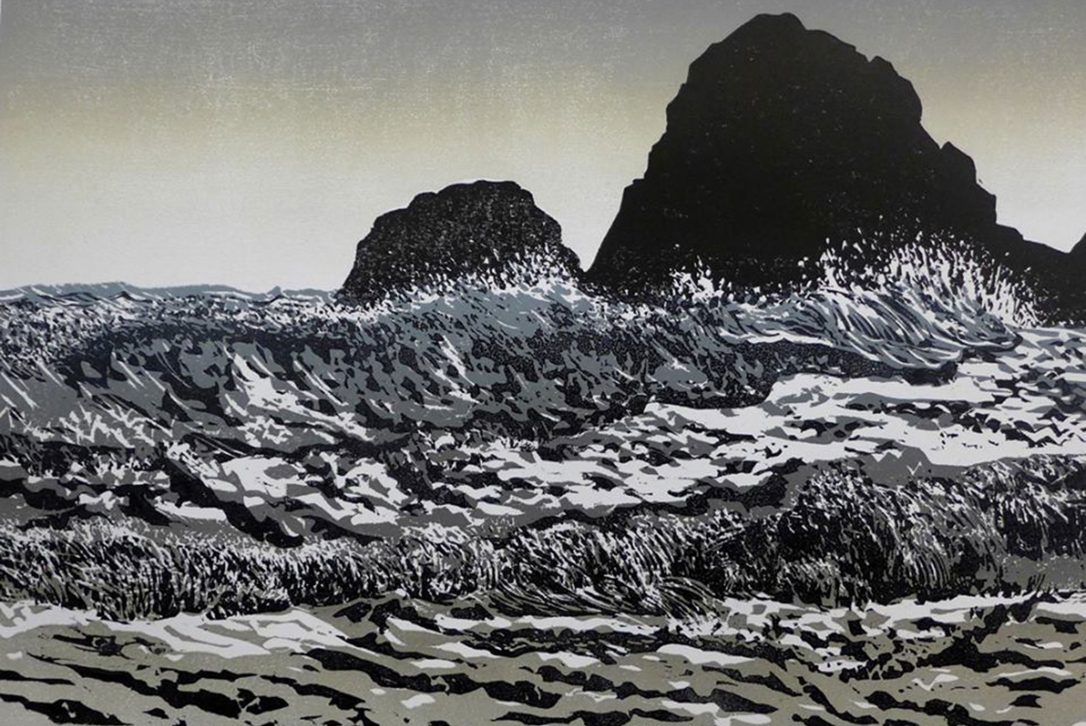 Merlyn Chesterman RE is the newest member to be represented by the gallery, having been here for a matter of weeks. She creates simply exquisite wood cut prints influenced by an emotional response to her surroundings with a semi-abstract dynamism. Merlyn has recently been elected a fellow and council member of the Royal Society of Painter Printmakers and has exhibited at the Royal Academy Art Show.
Merlyn Chesterman is also key member of Pine Feroda, a collective name used by five artists working together in the South West to make large-scale, dramatic woodblock prints.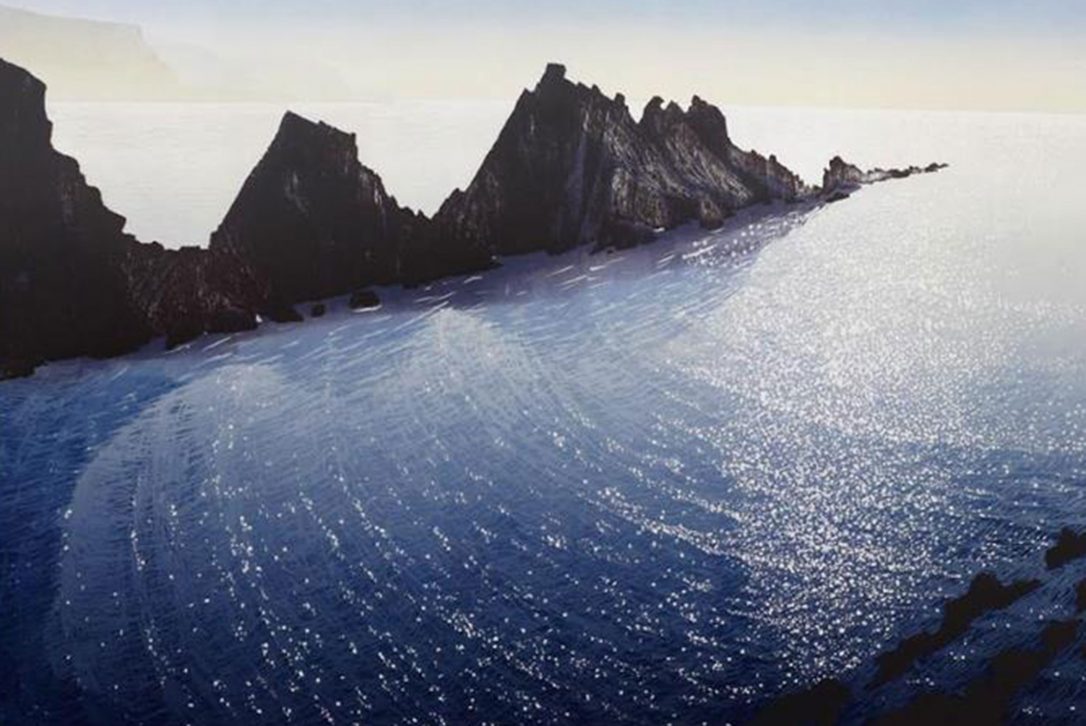 Whether you're a serious art buyer, simple browser or intrigued artist, this gallery should be top of your list to visit. Circle Contemporary also collaborates with the TATE and hosts a number of workshops, Look Groups and film nights.
Details of the current exhibition and up and coming events are all available on their website.