A serenely beautiful garden in Porthilly, Rock is where metal and nature come together to form an unexpected and seamless marriage. Jill Clarke's Sculpture Garden places Porthilly firmly on the map for arts in North Cornwall. We explore the meaning behind her unique sculptures.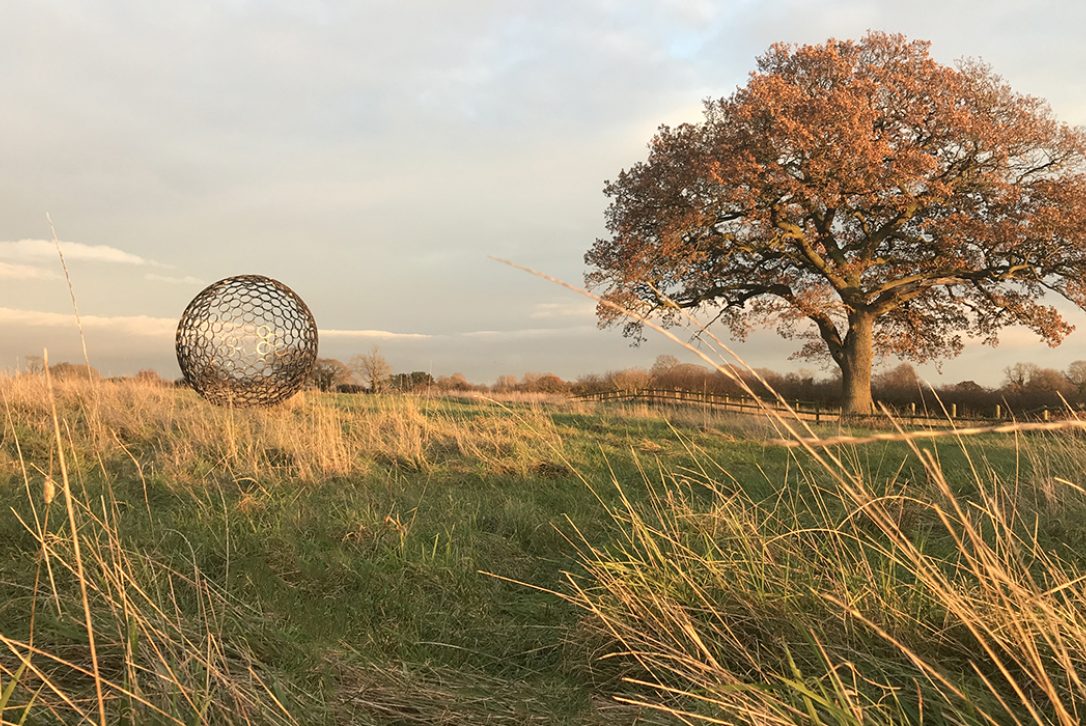 Opened this year by BBC presenter Jo Whiley, Jill Clarke's Sculpture Garden can be found at the Porthilly Gallery Studio, home of well-known local artist Jethro Jackson. Jill Clarke is a Cheshire-based sculptor best known for creating artistic metalwork and as a sculpture for outdoor spaces.
The Sculpture Garden was designed by Tom Simpson, a garden designer awarded gold at the RHS Hampton Court Palace Flower Show 2018 for The South West Water Green Garden. Judges commended the garden for its 'originality, ambition and flair', all features which are echoed in his elegant design for the garden at Porthilly Gallery.
Inspired by the unique location and surrounding landscape at Porthilly, Jill's sculptures of Corten Steel tell stories, such as overcoming adversity or being true to ourselves through mindfulness. We look deeper into the meaning behind each sculpture present at the Porthilly Sculpture Garden.
---
Embrace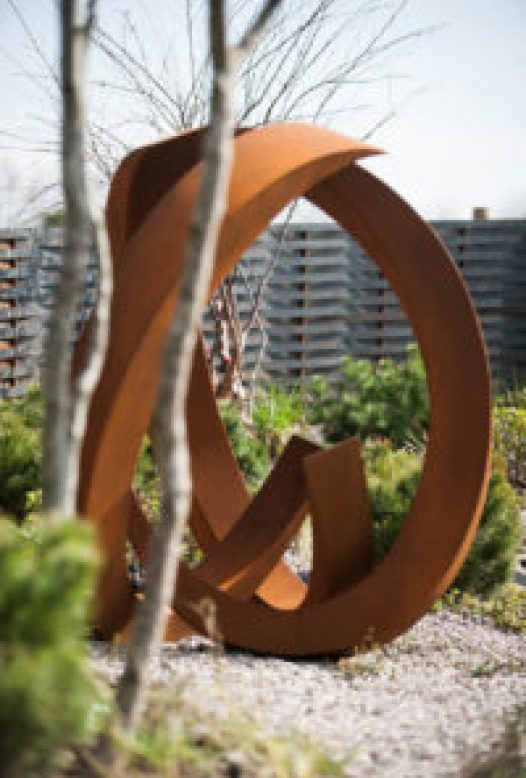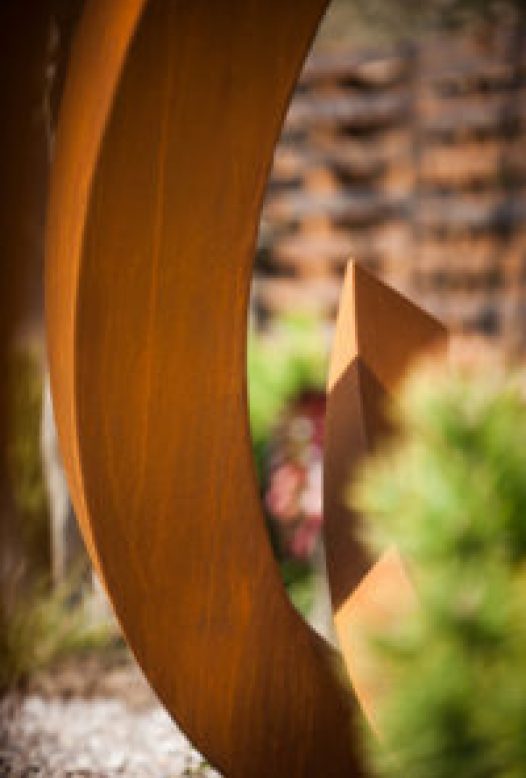 The three curving arms of Embrace represent a safe haven, a shelter with metaphorical arms providing comfort and affection, warmth and peaceful strength. Embrace is a place to retreat and recharge.
---
Grace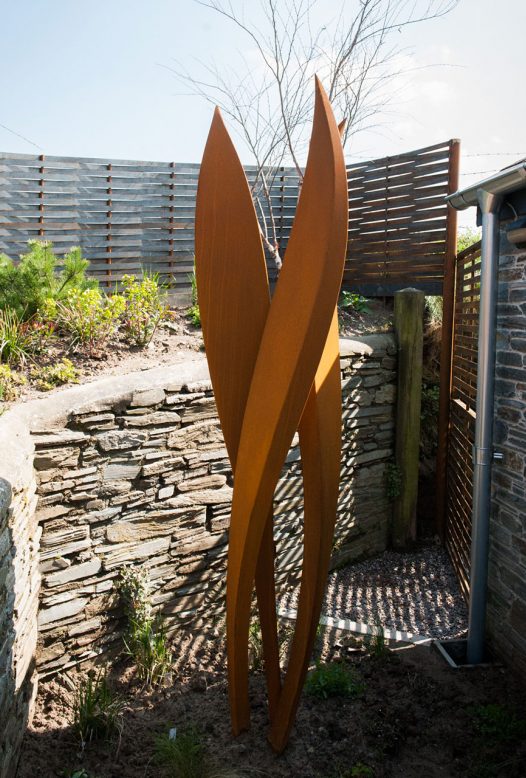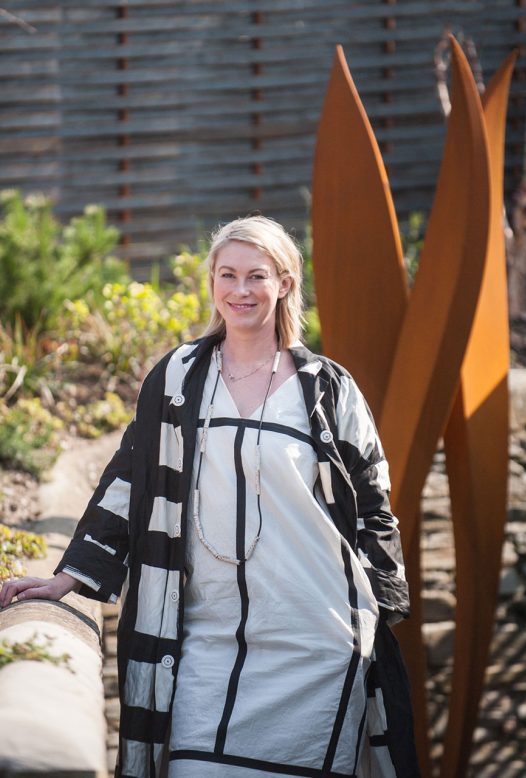 Three entwined curves belie the strength of the human spirit that reaches skyward, finding strength and composure despite life's shadows. Dedicated to the names that will always be remembered and the dignity of the human spirit, finding hope and focus regardless of circumstances.
---
Balance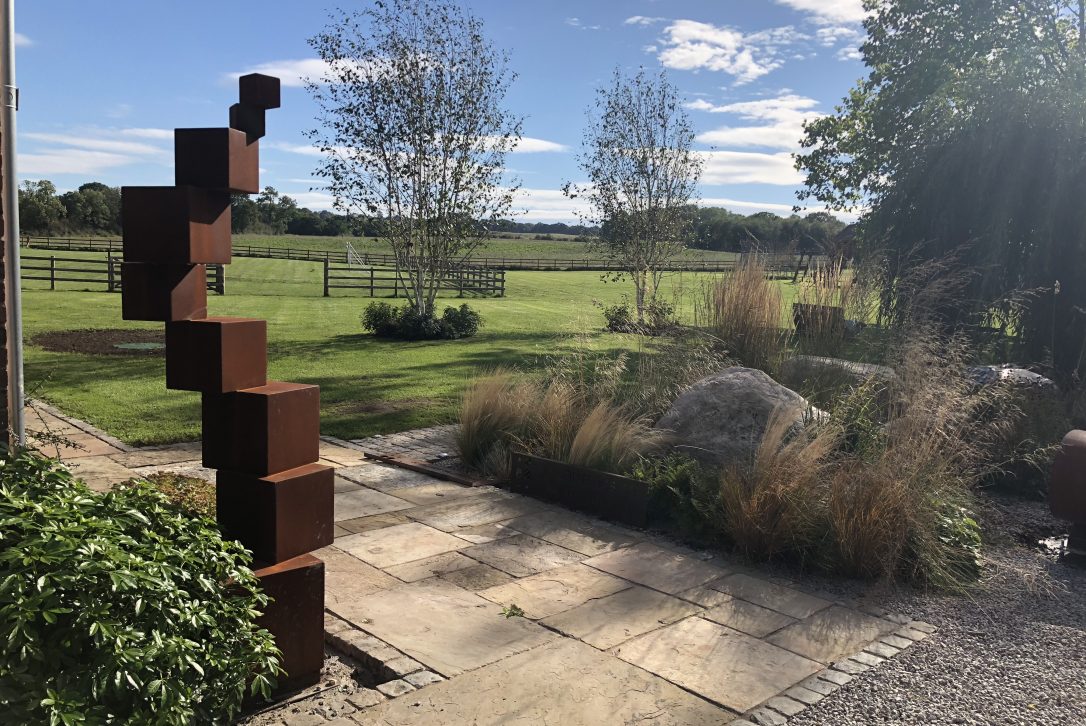 Change, obstacles, challenges and decisions are an inevitable part of all our lives. Being mindful and aware allows us to respond rather than react. A collection of ever-growing platforms of cuboid Corten boxes represents the emotional and social intelligence through our range of diverse interactions to remain true to ourselves.
---
Flow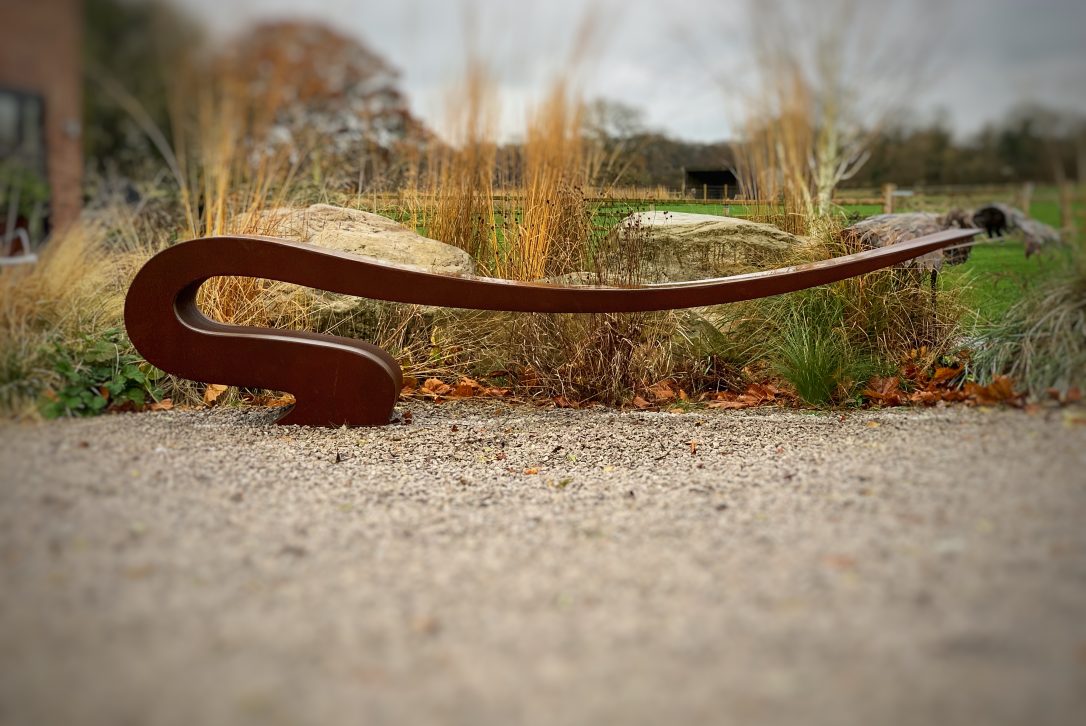 Flow is a beautiful Corten piece with elegant lines. It evokes memories of a tenderness and the first flush of a meaningful connection with another. The cantilever base represents the strength in the development of our inner feelings as we navigate the emotion of new experiences which uplift us.
---
Resilience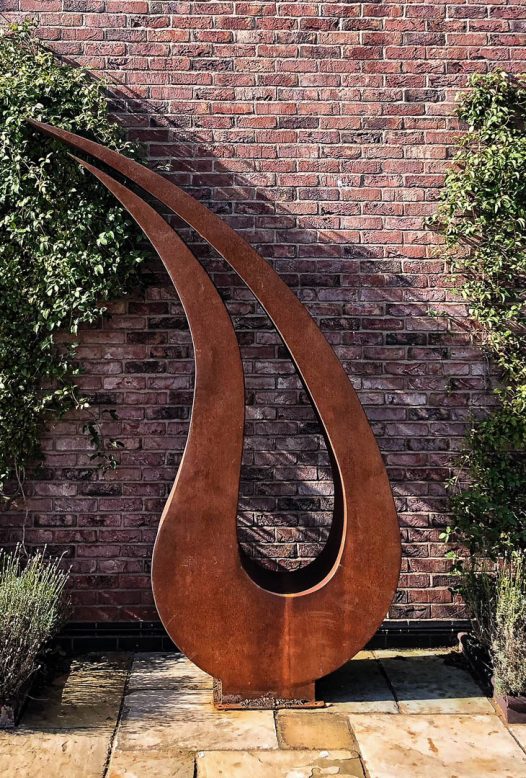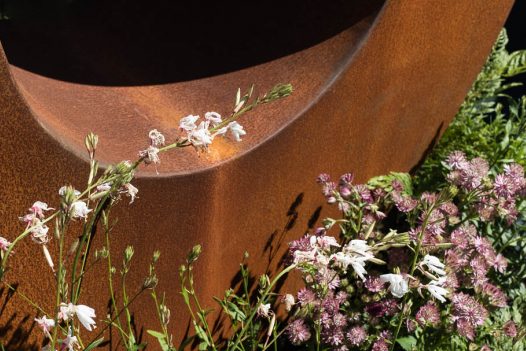 Resilience is an elegant, refined sculpture representing the grace in each of us to overcome personal struggles. The challenges we face test our ability to explore our inner strength with recovery and healing surpassing adversity. Fabricated from Corten to represent strength the sculpture reaches upwards with beautiful curves to offer hope. Small Resilience can be seen at the garden at Porthilly.
---
Meet the artist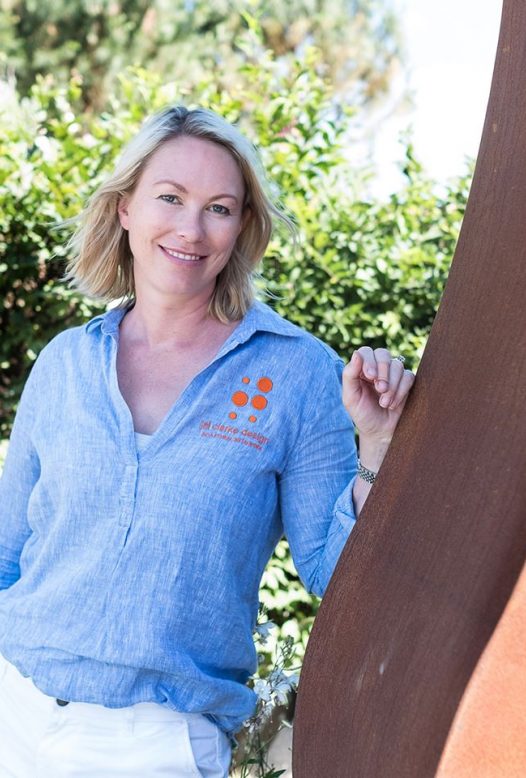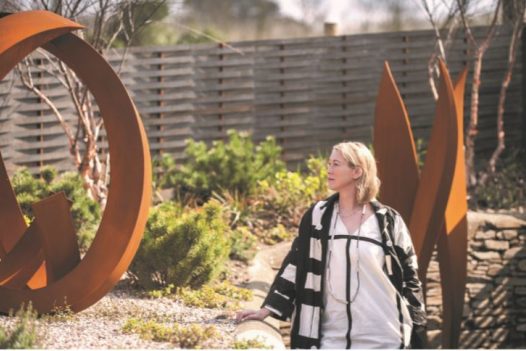 If you are in the area on Sunday 25th August, pop along to the garden to meet Jill Clarke between 11am and 3pm. It's the perfect opportunity to get away from the hustle and bustle of summer on the coast and step into another world where you can be inspired by some beautiful artwork in the most beautiful of settings.