Just across the water lies the famous Rick Stein's Cookery School. Our Marketing Manager Katy hopped on the ferry to Padstow to learn how to prepare and cook fish from the very best in the business. Here is an account of her experience...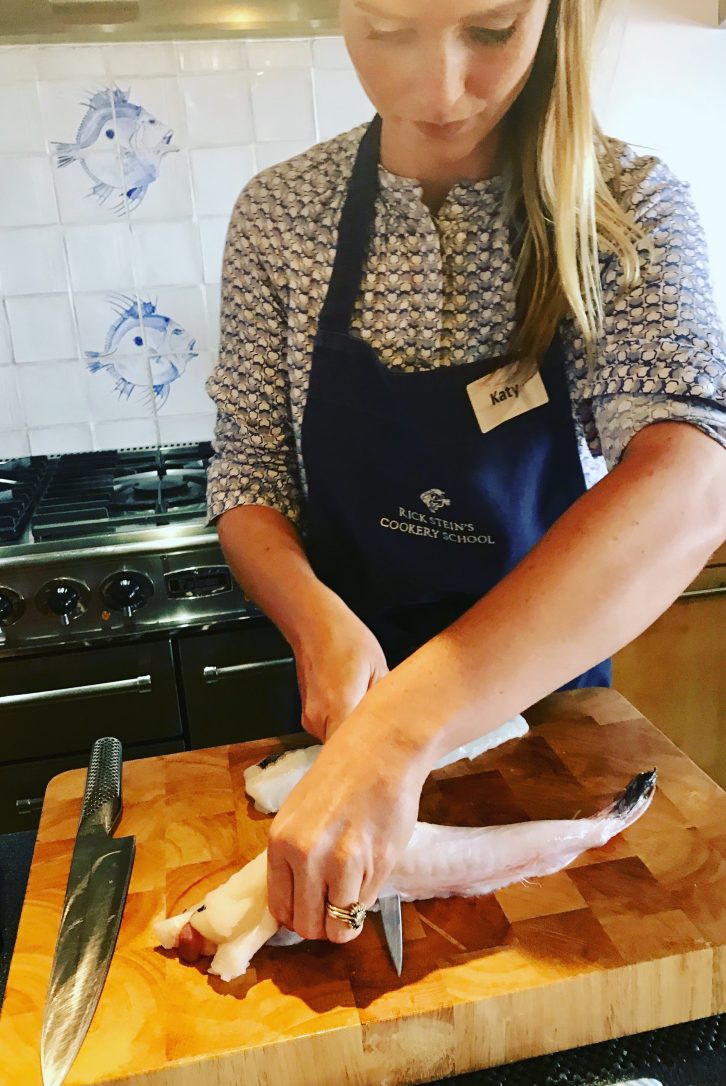 Catching the ferry never ceases to be a lovely novelty to me and today it was extra special as I was heading over to Padstow to take part in the Simply Fish cookery course. It was also a relief not to have to worry about parking in Padstow on a bustling summer's day in August.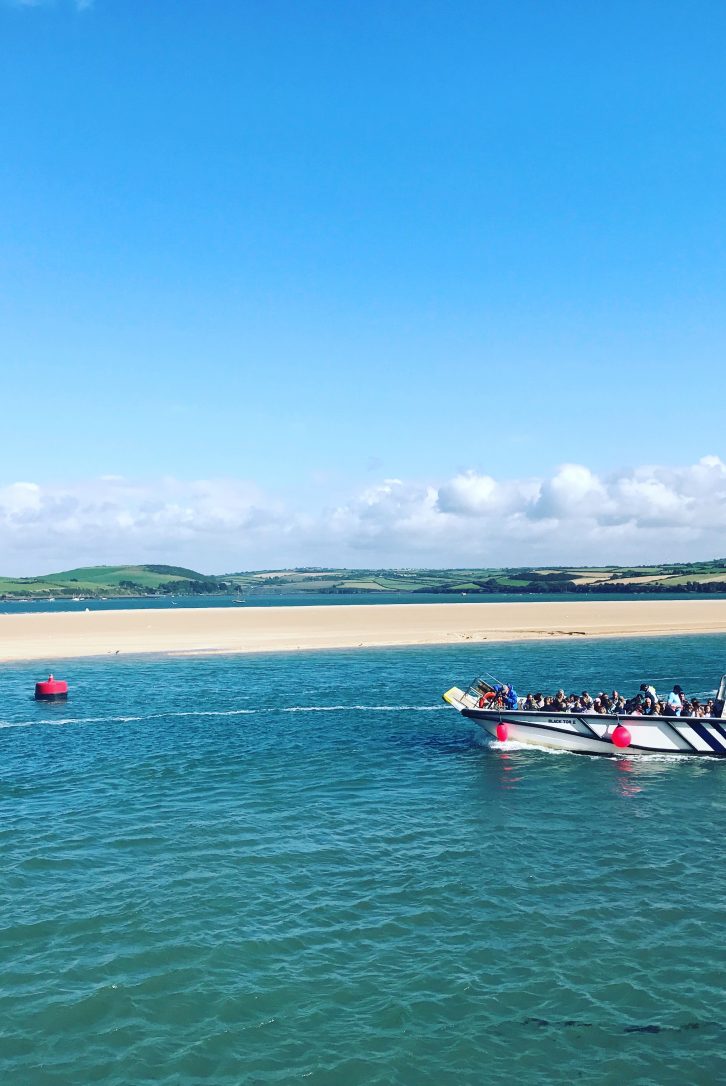 I was kindly invited to attend the course by the Rick Stein team. I was keen to experience a class for myself as many of the Latitude50 guests and property owners have attended or are planning on attending the school in the future.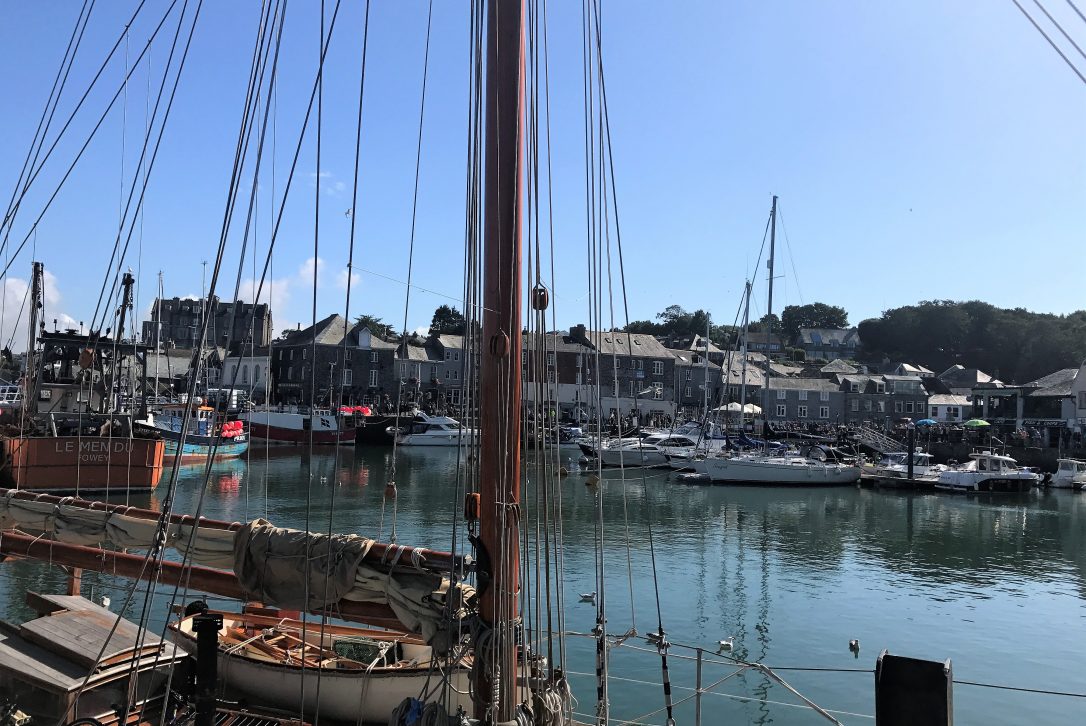 This was to be my first ever cookery class and I strolled along the harbour with no idea what to expect but in the knowledge that I couldn't find a better place to start than at Rick Stein's Cookery School.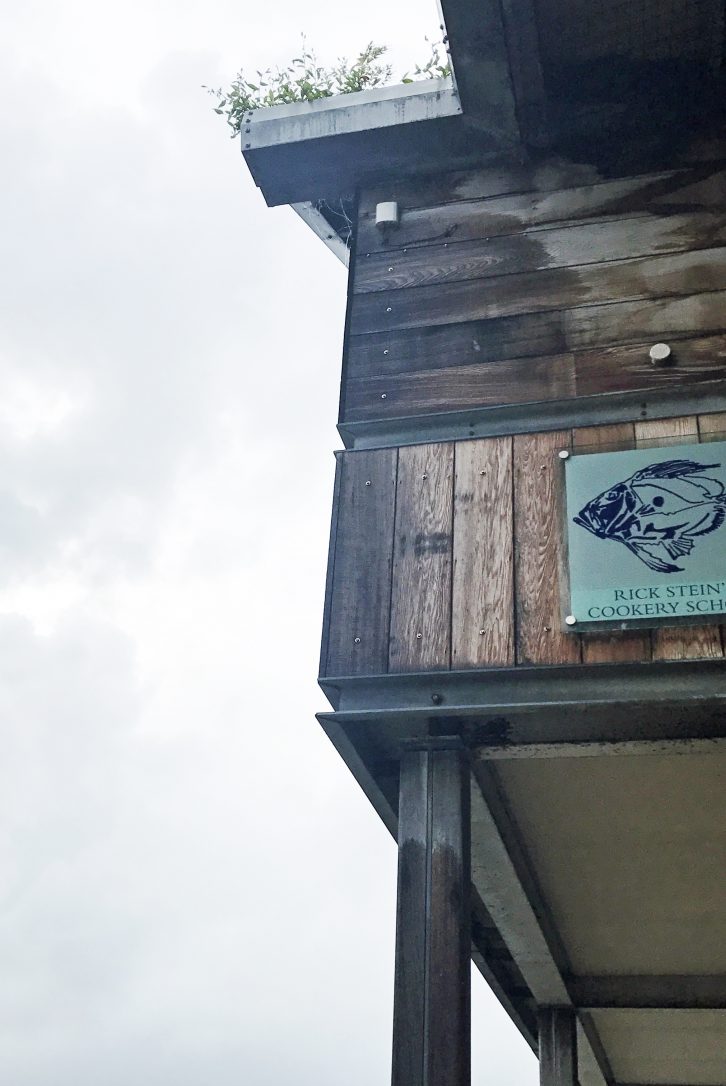 Located in the heart of Padstow, the cookery school can be found on the first floor of an impressive building that is also home to the Rick Stein Deli and Stein's Fish and Chips.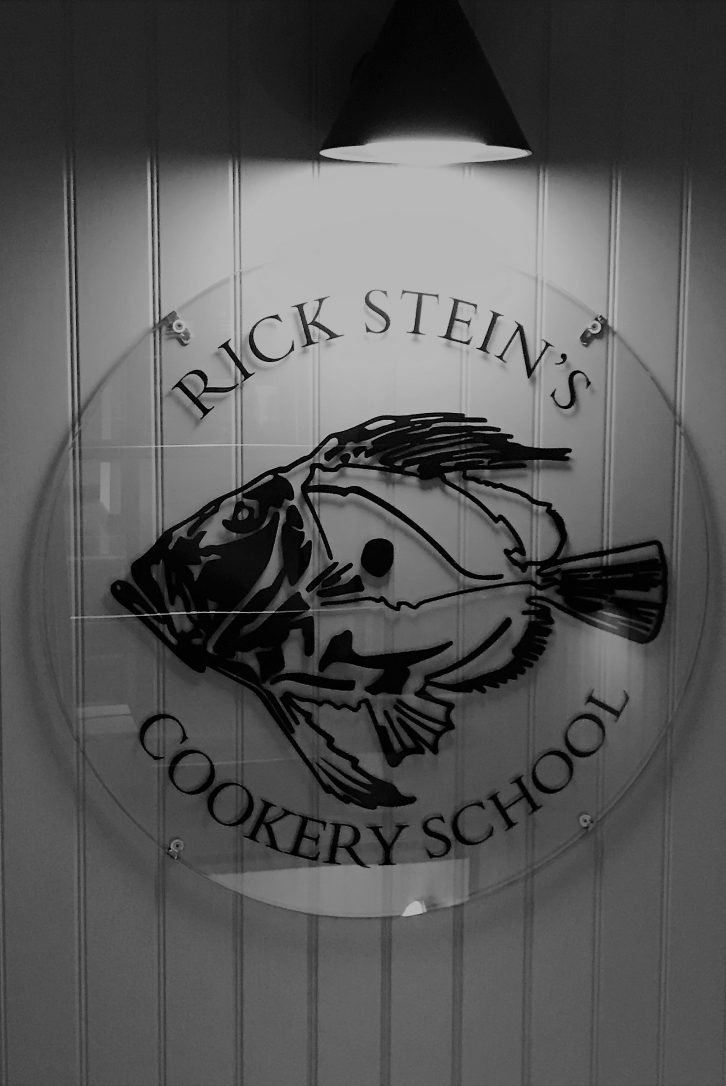 From the moment you arrive you are well looked after by the friendly team. My fellow class mates and I gathered around the long dining table overlooking the estuary and got to know each other over a lovely fresh pot of tea.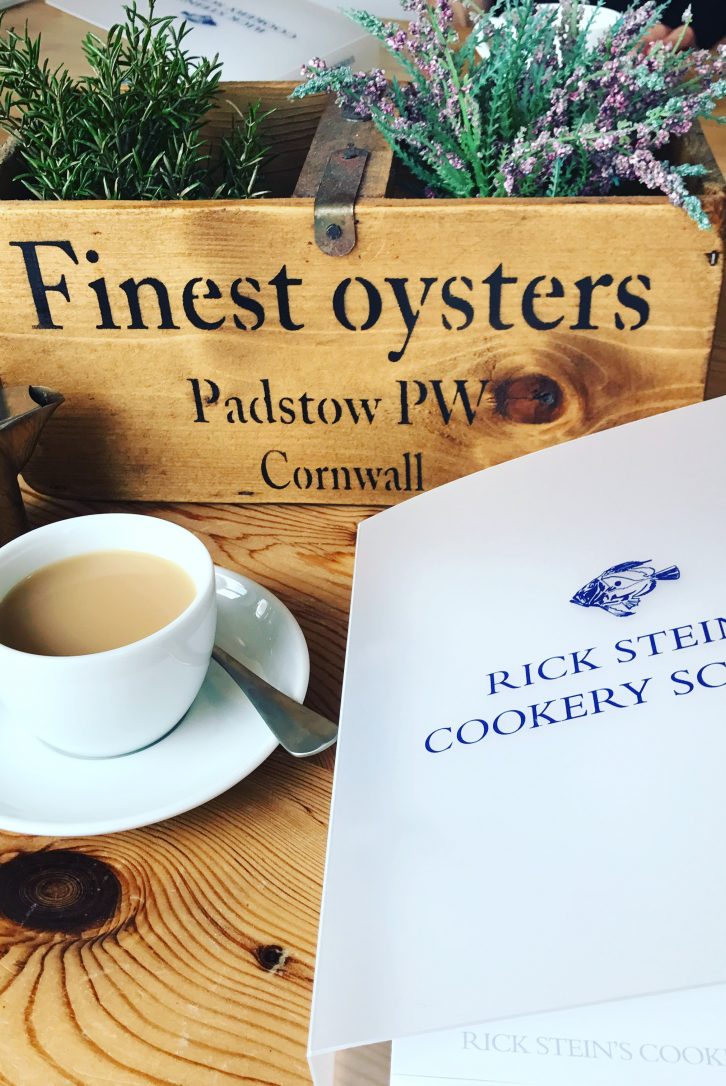 Head Chef Lecturer Nick greeted us all and we found out that we were to be cooking four dishes in total and then he would do a demonstration at the end of the day.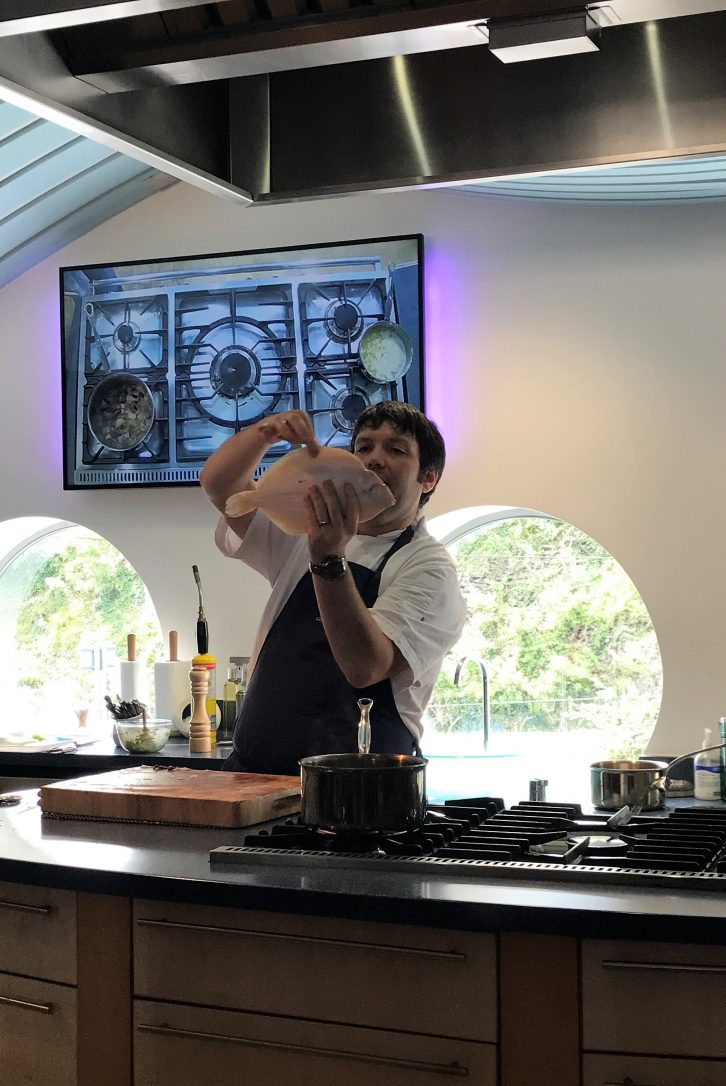 Our small group totalled thirteen and we were asked to work in pairs or threes. As I had attended on my own I paired up with the lovely Linda from Cheshire who was enjoying a holiday in Cornwall.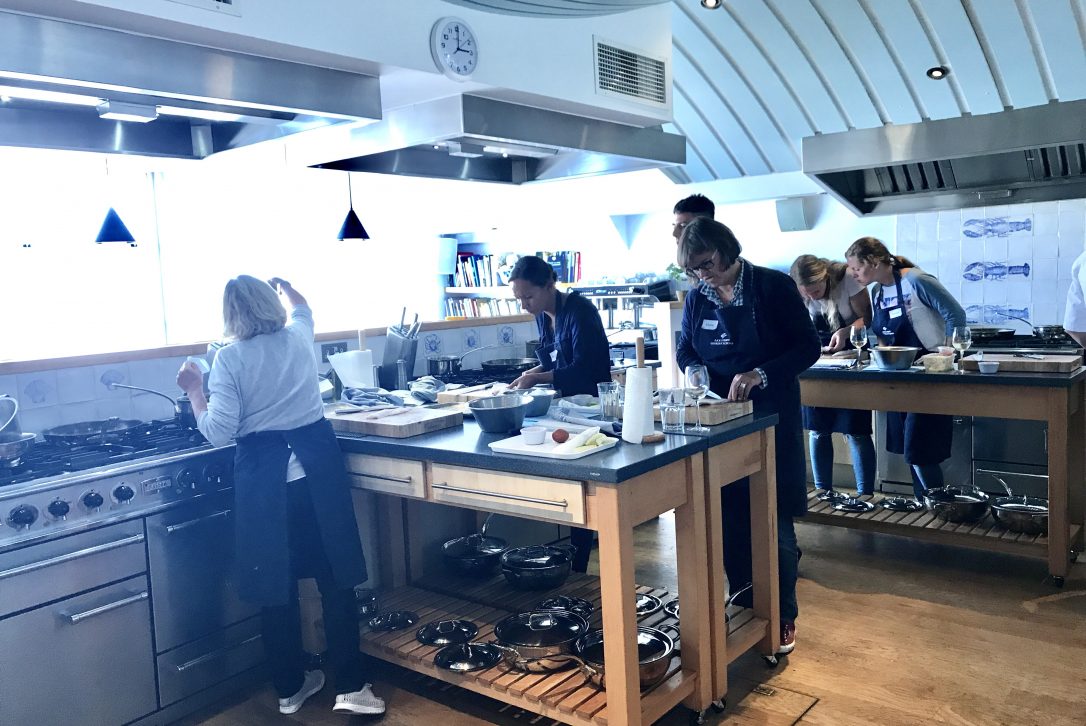 The kitchen was immaculate with everything you could possibly need. The ingredients for each dish were already laid out for you so maximum time could be used on the cooking techniques. With four chefs to look after you, even an amateur like me couldn't go too far wrong, at least that was what I hoped!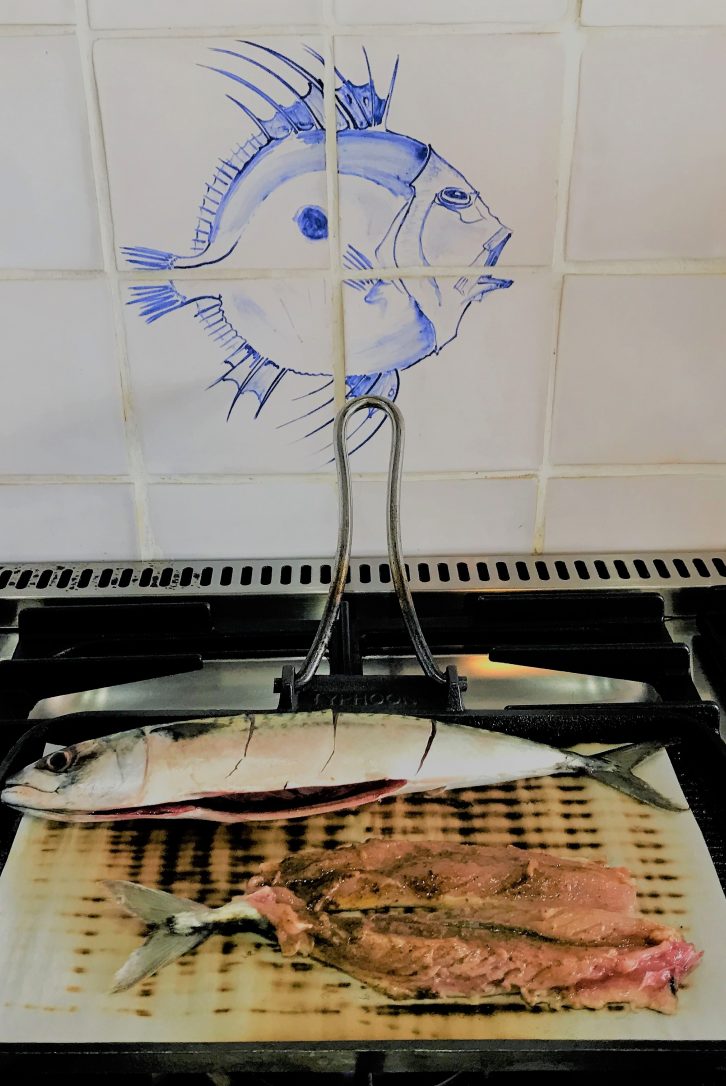 Our first dish was devilled mackerel with mint and tomato salad. The course is very hands on with the aim of teaching you how to prepare and fillet the fish as well as how to cook them.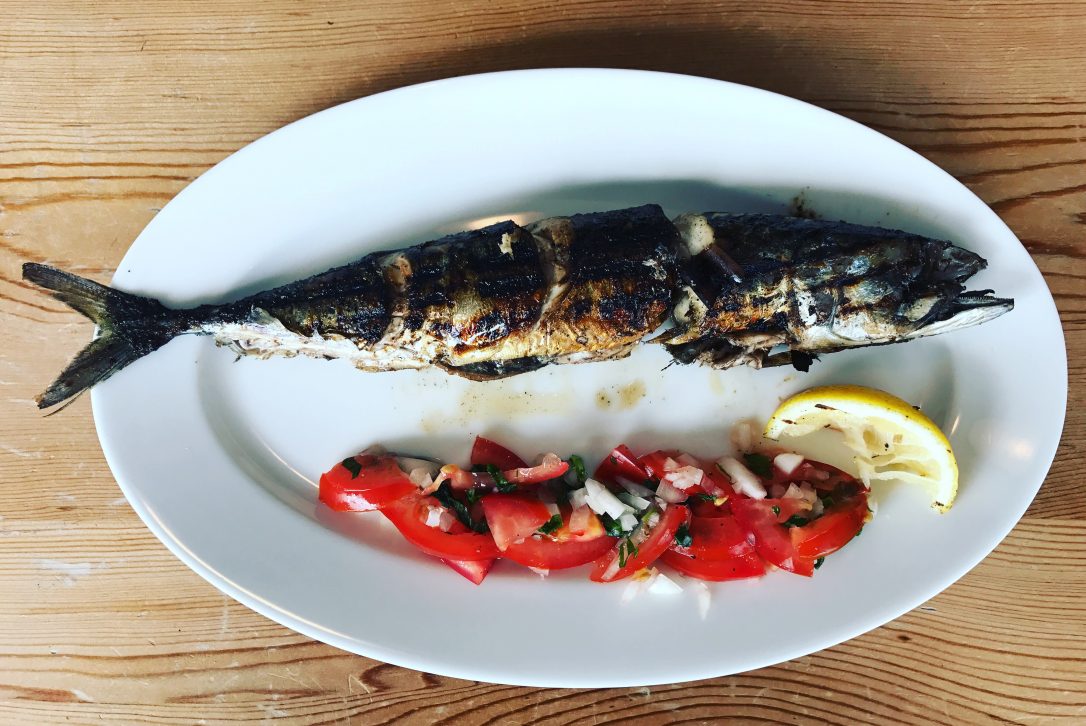 I learnt how to tell if a fish is nice and fresh and how to gut, fillet and clean various types of fish. Having worked for Rick Stein's for over thirteen years what Head Chef Lecturer Nick didn't know about fish wasn't worth knowing! All was delivered with his fantastic sense of humour making everyone feel at ease.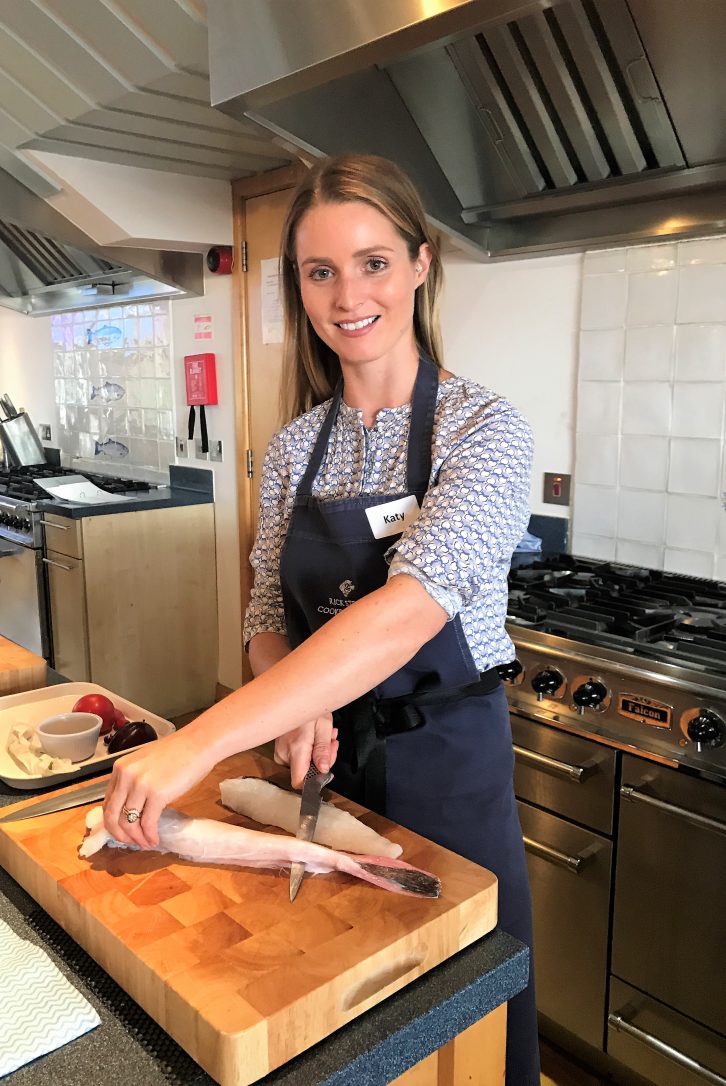 As the day went on the dishes got gradually more complex allowing you to apply and build on previous techniques.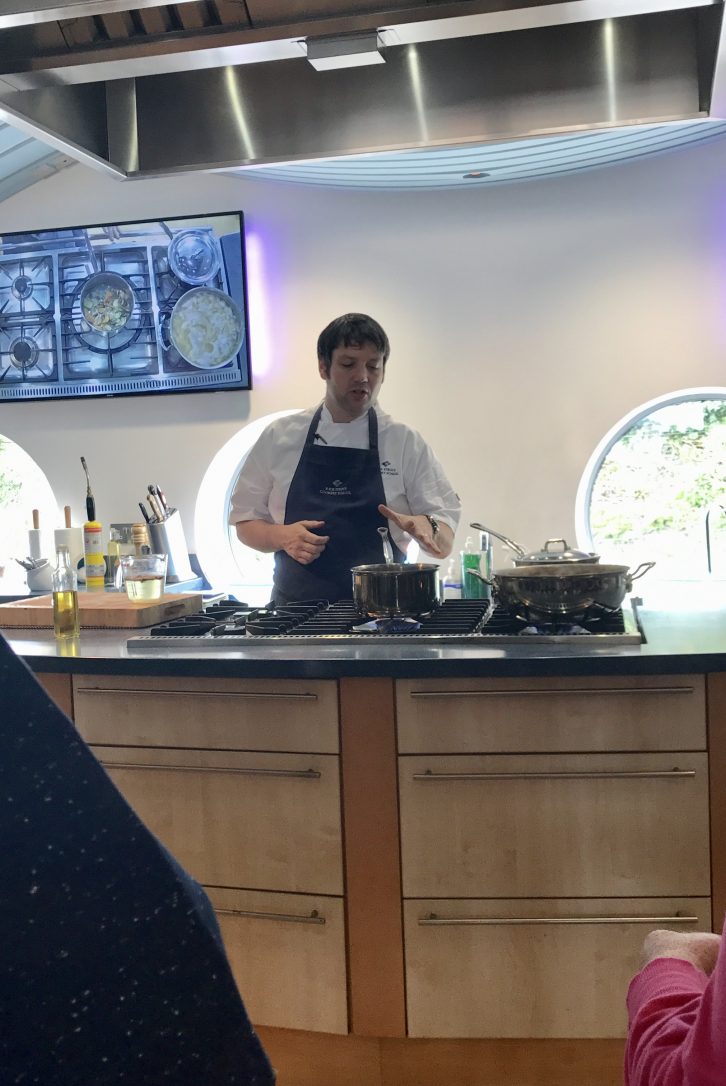 Chef's Nick or Aaron would demonstrate how to cook a dish and everyone would get to taste the end result and then we would have a go in our pairs. The chefs were there to help you along the way with any question big or small.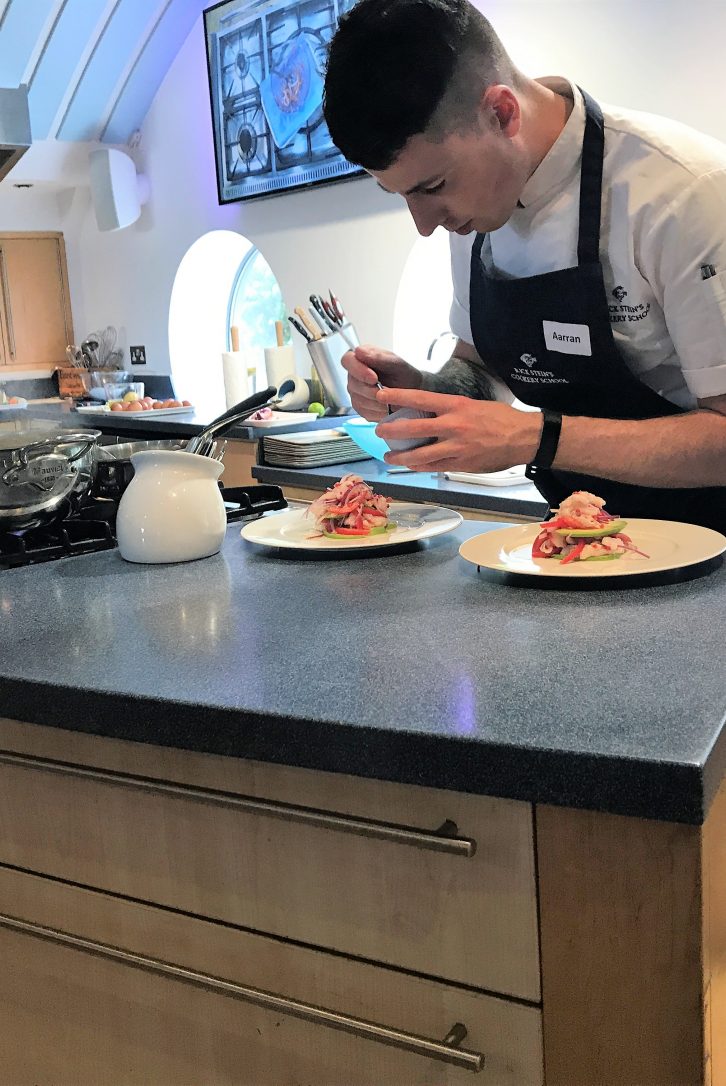 After we finished each dish we would all gather around the dining table to see how everyone had got on and you would get to eat the dish you had made. Needless to say, you won't need any dinner after the day is done! As if by magic when you returned to your work station everything had been cleared away and new ingredients appeared.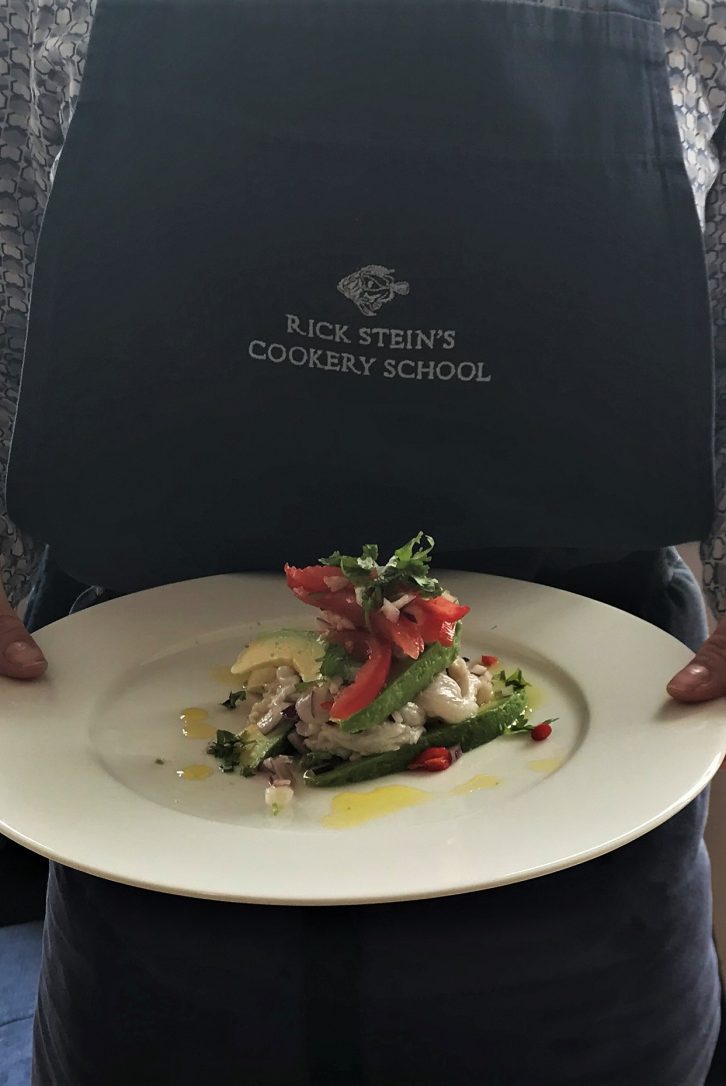 By lunchtime the wine and conversation were flowing in equal measures. Without giving too much away about the dishes we made, my personal highlight was the grilled lemon sole with lemongrass butter - pure and simple with amazing flavours.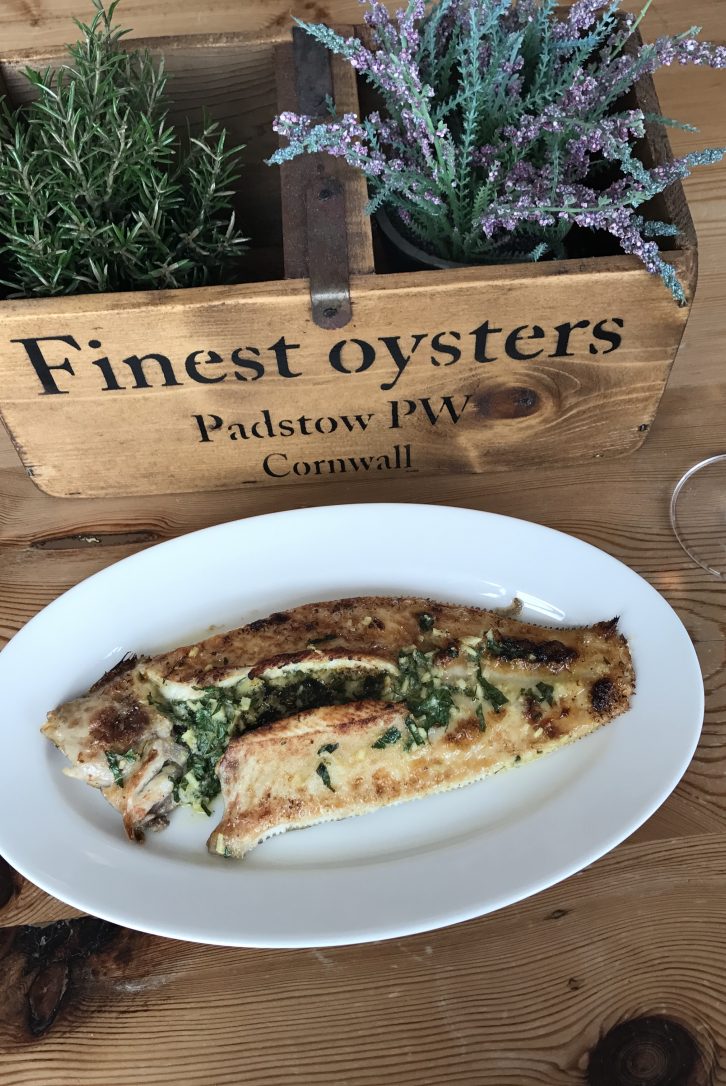 A top tip from Rick Stein
Fish has a delicate flavour so the aim is not to let the rest of the plate overpower it. For example serve the lemon sole with something nice and simple like buttered new potatoes or samphire.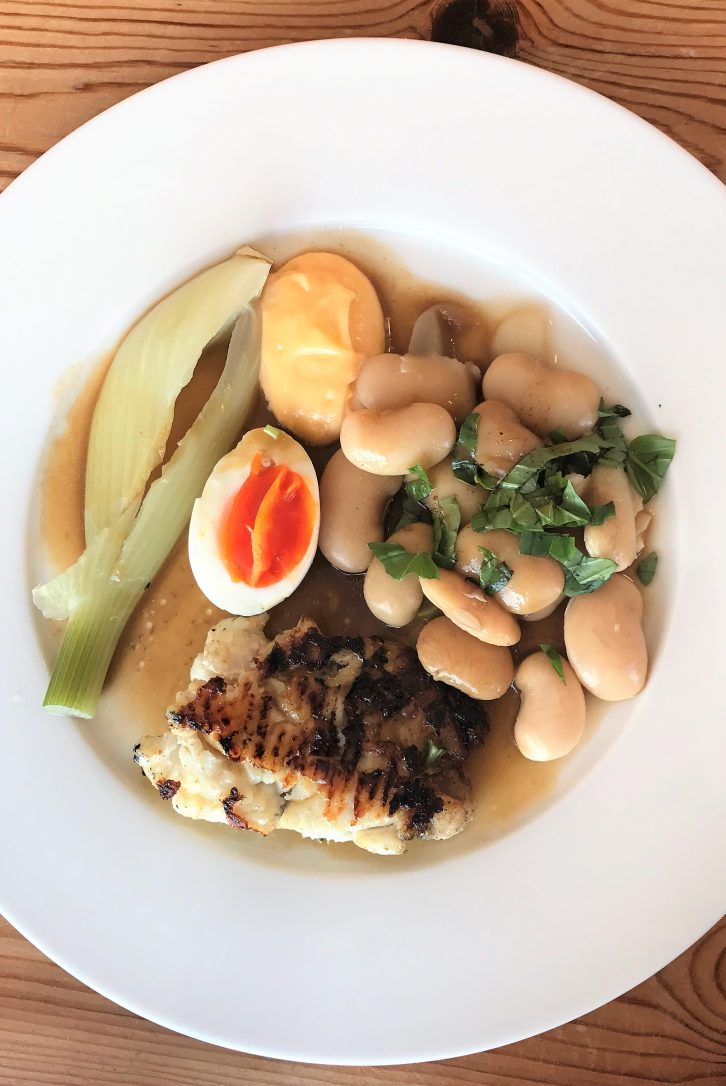 After the last dish has been tasted we were treated to a tub of locally made ice-cream which seemed like the perfect end to a day where we had eaten five main courses! We were all given a folder of the all the recipes and techniques to take home as well as a certificate.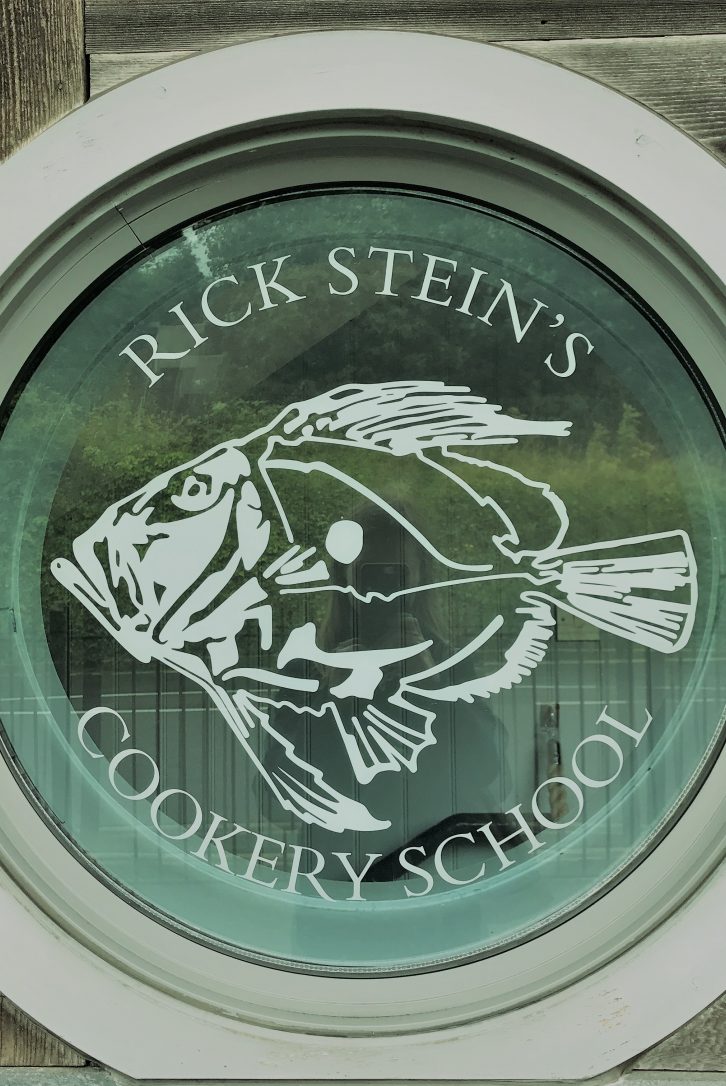 If you would like to experience a cookery class for yourself check out the Rick Stein's Cookery School website. Choose from a fantastic selection of courses from Shellfish to Seafood and French to Thai.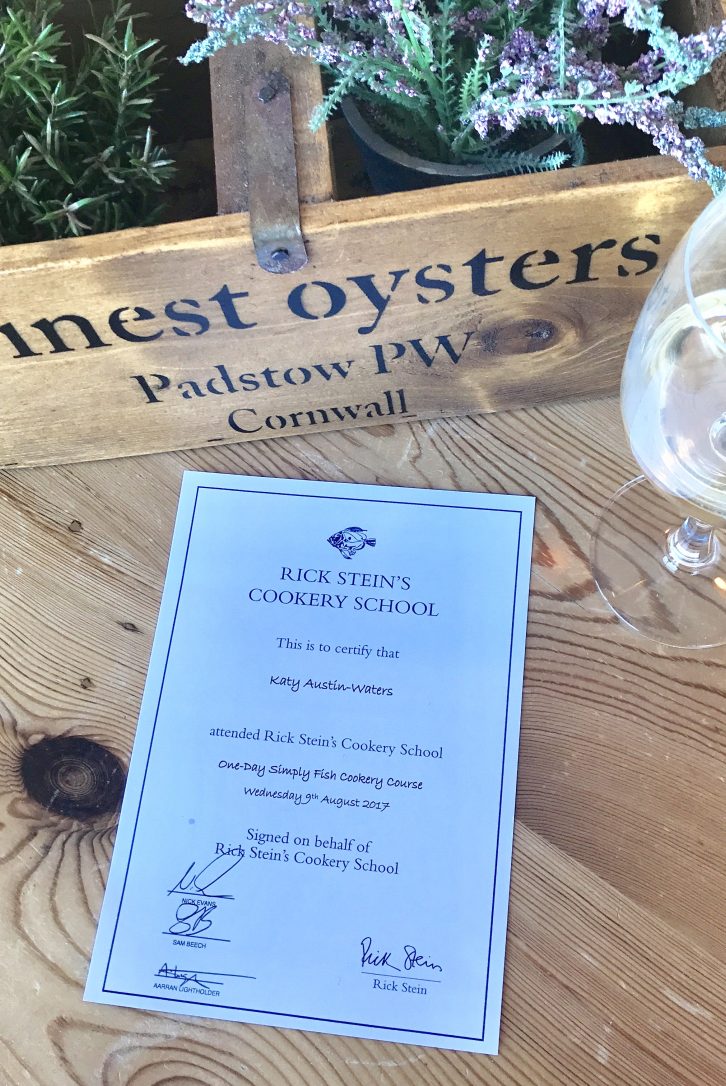 We have a large selection of self-catering properties in Rock, just minutes from the cookery school via the ferry. Not only is the ferry a fun way to travel but you won't have to worry about parking! Take a look below.