Sometimes it's nice to match faces to those behind the holiday related phone calls and emails, so we thought we would share with you the Latitude50 team in their natural habitat. Sheltered below the towering green tump of Brea Hill, the team enjoyed an evening of hot chocolate drinking, marshmallow toasting and beach games...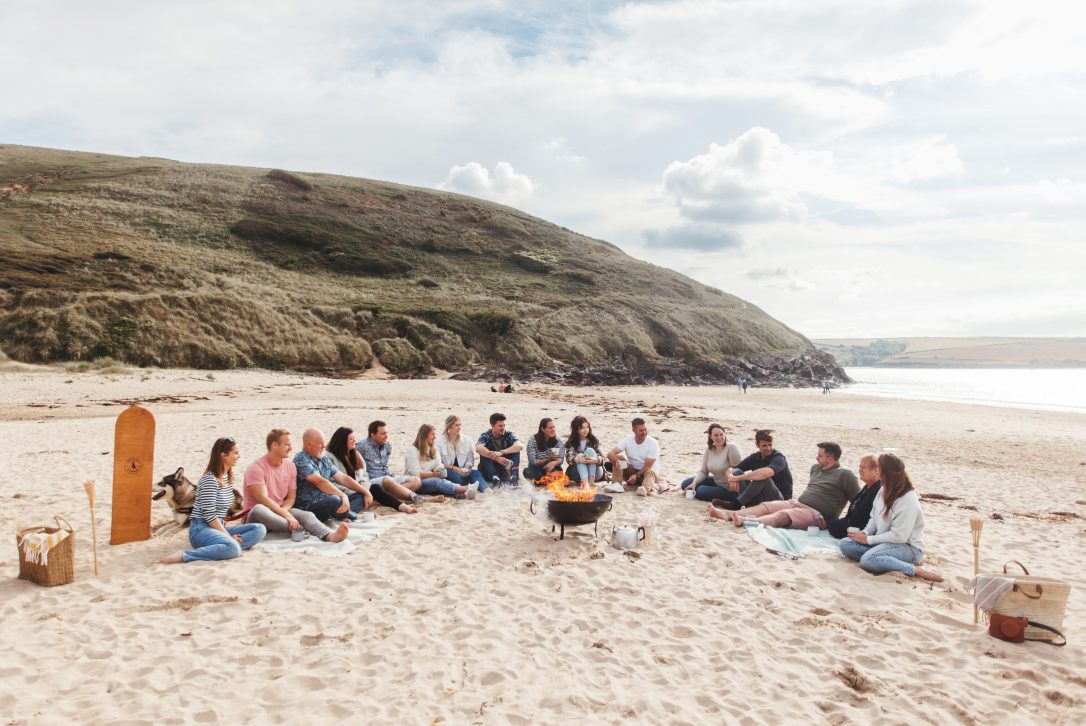 Between our growing Rock-based team of 16.5 (26.5 if you include our canine companions!), there isn't a local break unsurfed, a dog walk undiscovered, a local cuisine unsampled, or a property within our portfolio unvisited. When not at the office, we are all based in and around Rock (no further than half an hour's drive away). The team love sharing their local knowledge with owners and guests, so please feel free to pick our brains at any time.
Offering a fully managed lettings service, the team span sales, marketing, operations, property management and accounts. As part of the Travel Chapter, we also benefit from the knowledge and resource of a wider team based just across the border in Bideford, Devon. The Latitude50 properties are all concentrated in and around Rock, Daymer Bay, Polzeath and Port Isaac, and are all located between one and fifteen minutes from our office, so we are never far away if you need us. The Latitude50 office is located opposite Sharp's Brewery in Pityme, and we welcome owners and guests to pop in to see us for a nice cup of tea and a chat.