Deliciously sandwiched between Polzeath and Daymer Bay, the village of Trebetherick is bursting with history, breathtaking scenery and independent businesses. Our guide to Trebetherick celebrates everything the village has to offer.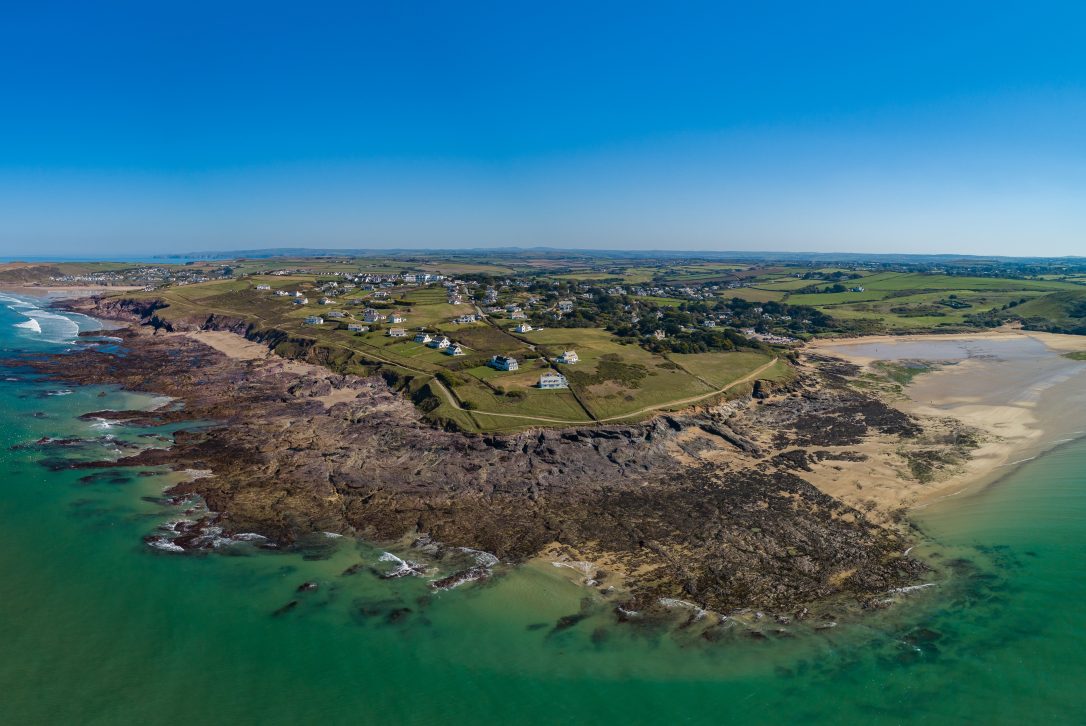 Spanning Daymer Bay to the west and Trebetherick Point to the northwest, the village of Trebetherick is the perfect place to stay and explore the area, away from the hustle and bustle of central Polzeath. Here, you have a whole host of facilities on your doorstep from vibrant restaurants and the decadent Cowshed Spa to a farm shop and deli, bursting with the best local produce.
Those in the know will already appreciate the benefits of Trebetherick, either as a base to stay or as a destination to visit, and for those that are yet to venture here, our guide covers all the highlights waiting for you to discover.
Flo's Deli and Café, Trebetherick Stores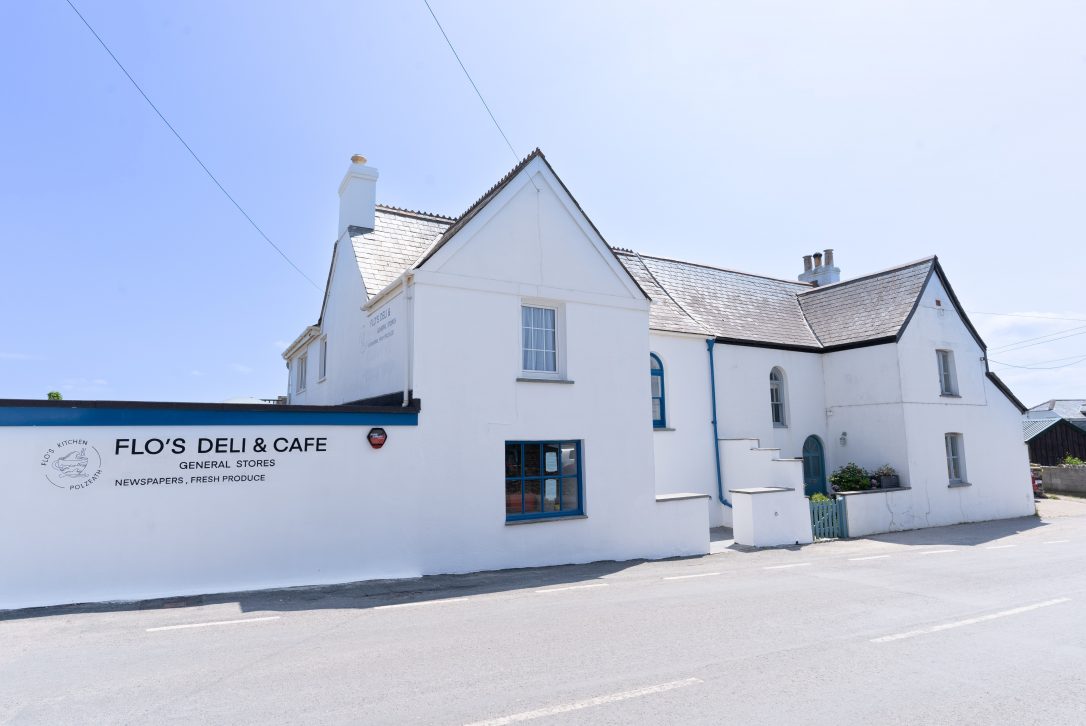 Recently reopened, the new look Trebetherick Stores is now being run by Flo who you may know from Flo's Kitchen in Polzeath. Here, you can now stock up on lots of yummy local produce, pastries and coffee.
St Moritz Hotel and the Cowshed Spa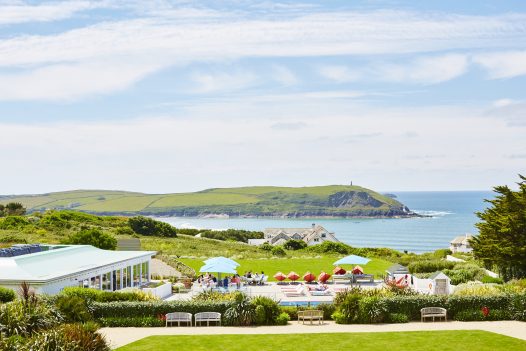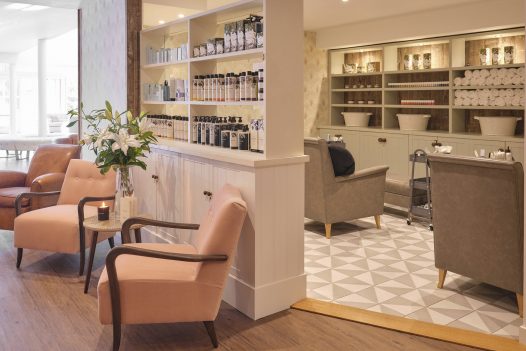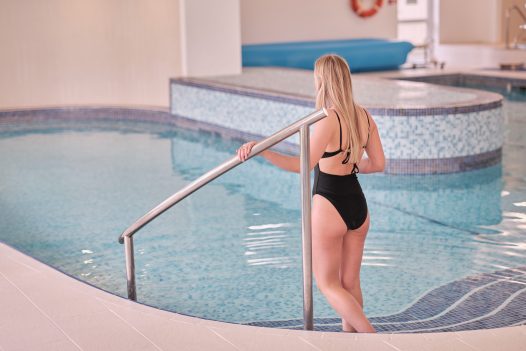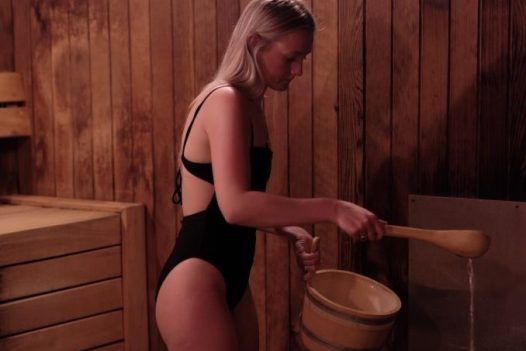 Those staying in and around Trebetherick can make the most of the range of facilities on offer for day visitors at the St Moritz Hotel. On rainy days, why not luxuriate in the calming ambience of the Cowshed Spa (the Cowshed Signature Massage is our personal favourite). You can get day passes to the leisure facilities including a swimming pool, steam room, sauna, jacuzzi, gym and tennis courts.
Soak up the sunshine and take in the views across the outdoor pool and out to sea over lunch at the Seaside Café (our favourite are the Thai style Porthilly mussels), book a decadent afternoon tea or enjoy cocktails and a fine dining experience at the Shorecrest Restaurant and Bar, run by Jonathan Domé.
The Mowhay restaurant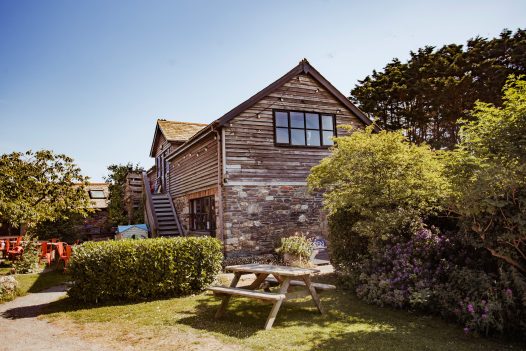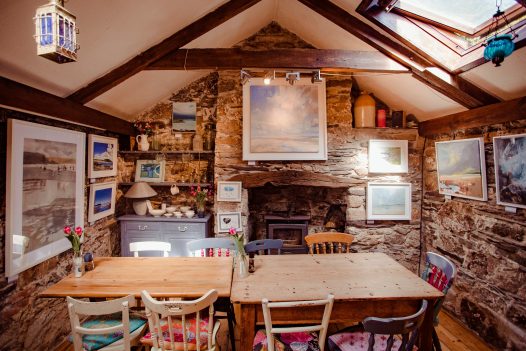 A firm favourite with the Latitude50 team, this vibrant arts café and restaurant sits in central Trebetherick. In spring you can dine under the cherry blossoms and enjoy a peaceful breakfast or lunch. Out of season, warm up beside the crackling wood burner in the colourful restaurant. Serving a high quality à la carte menu, it is well worth the visit with parking directly outside making it easy. Visit their website for information on opening hours and special theme nights such as the Sunday Session barbecues.
Aspiga clothing store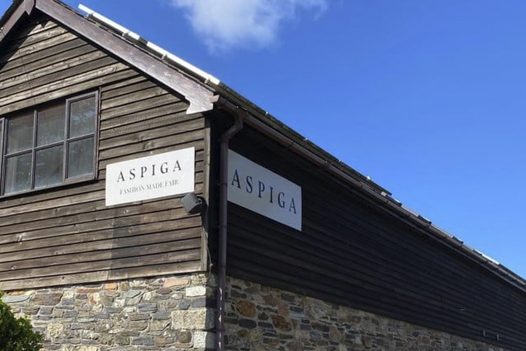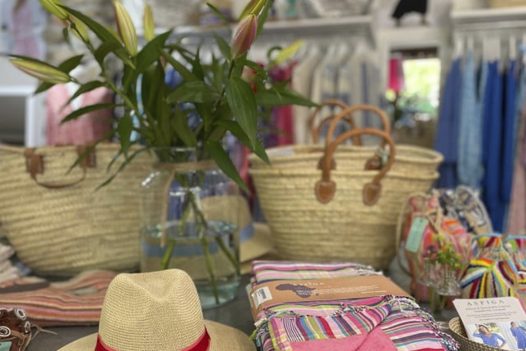 Located next-door to The Mowhay, discover the delightfully colourful and glamourous clothing and accessories selection by Aspiga. Top up your holiday wardrobe or pick up some gifts to take home.

Restharrow Farm Shop and Café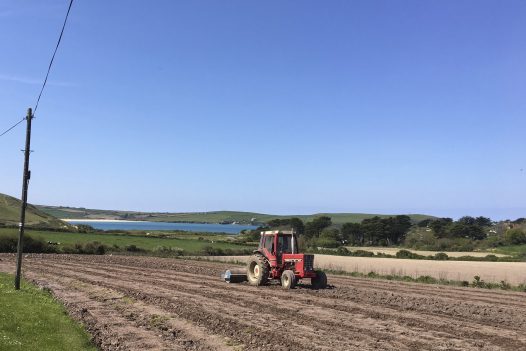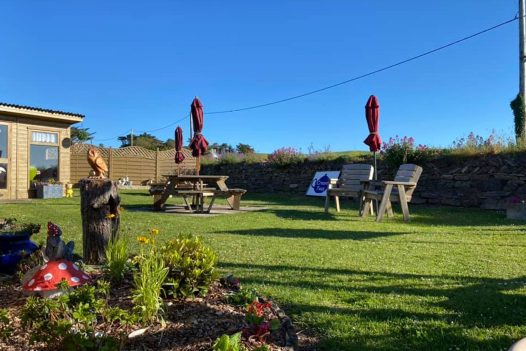 Located on the Rock side of Trebetherick, the farm shop is a fantastic post to pick up some seasonal vegetables for your holiday feasts and the café provides a sunny spot to watch the world go by. Open from 9.00am to 4.00pm Monday to Saturday, and 9.00am to 1.00pm on Sundays (check their Facebook page for up to date information on this).
St Enodoc Asparagus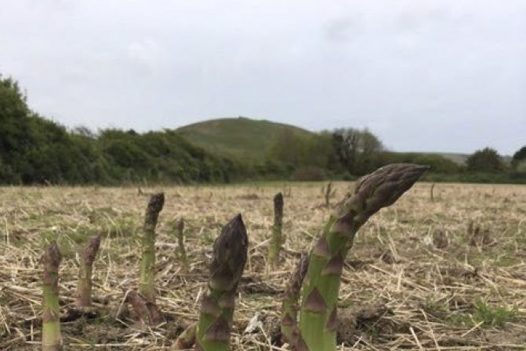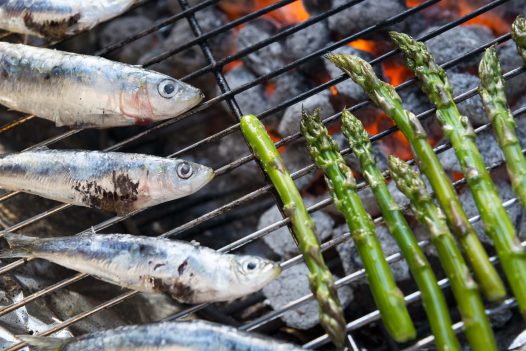 Grown above the shores of Daymer Bay, St Enodoc Asparagus is a famous local brand, favoured by the very best in the restaurant business (and the Latitude50 team). Head to their website to organise for fresh asparagus to be delivered right to your door.
Wild Garlic Studio interior design shop and Salon Deco hairdressers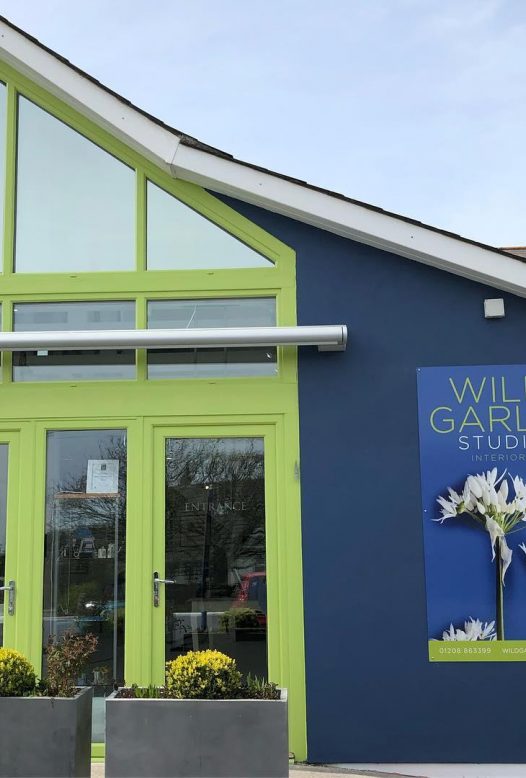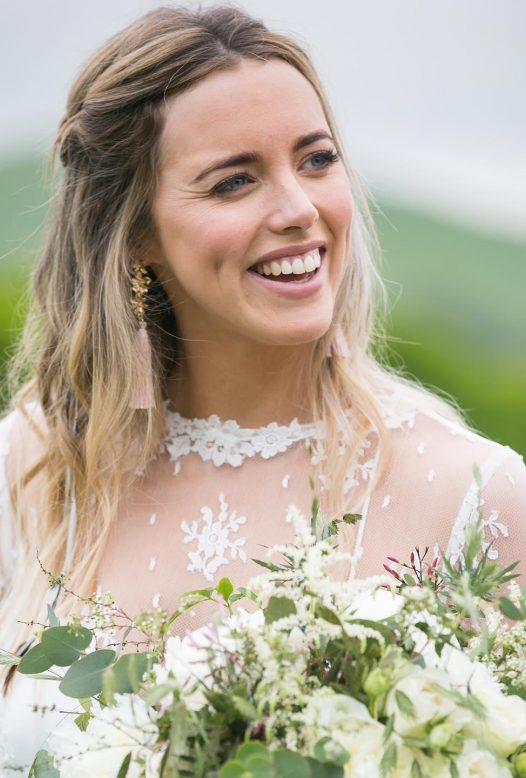 Located in Trebetherick House in central Trebetherick, Wild Garlic Studio sells handmade rustic coastal mirrors, lamps and other home accessories (open from 9.00am to 5.00pm, Monday to Friday). Next-door you will find Salon Deco where you can get a fantastic blow dry, quick holiday trim or an up-do for a special occasion (open 9.00am to 5.00pm, Tuesday to Saturday).
The South West Coast Path and Greenaway Beach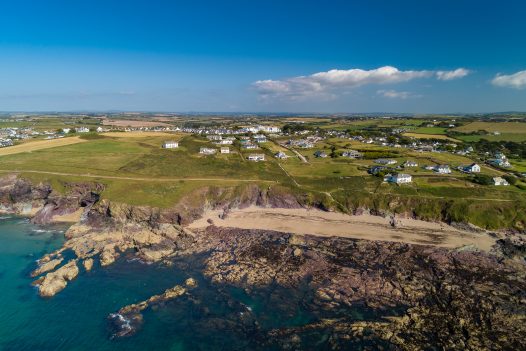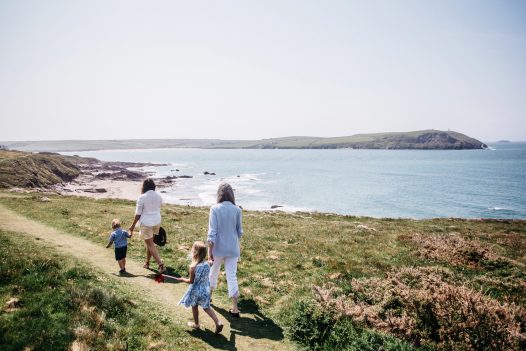 You can easily access the South West Coast Path from Trebetherick. Simply head past the St Moritz Hotel and down the stony lane that winds down to the clifftops in around five-minutes. Take a right and you will discover the lesser-known beach Greenaway, perfect for Rock pooling at low tide. Legend has it that St Petroc himself (patron saint of Cornwall), first landed in Trebetherick before crossing the River Camel to Hawkers Cove.
Trebetherick Point, Daymer Bay and St Enodoc Church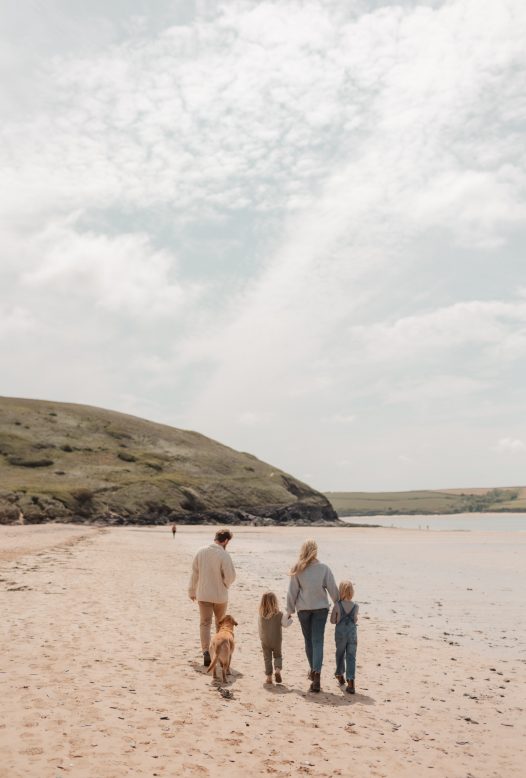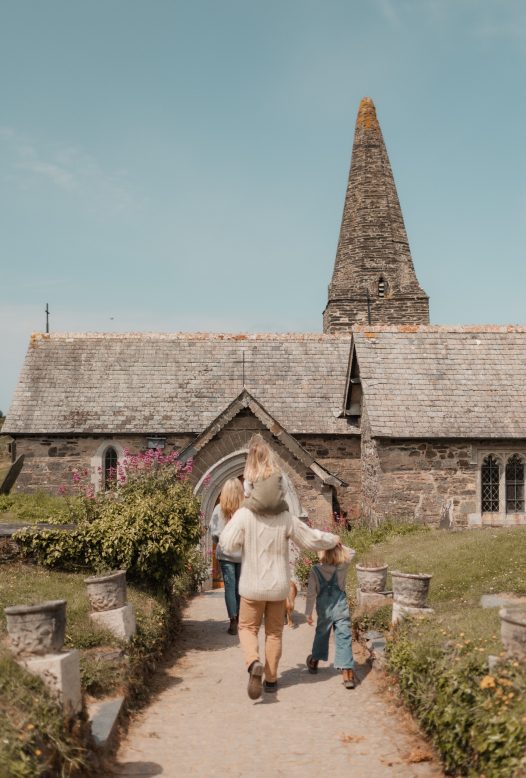 From Trebetherick you can stroll down Daymer Lane or along the coast path to reach Daymer Bay. Perfect for a family beach day, you can enjoy a swim in the calm waters, climb up Brea Hill to check out the view or head across the golf course to discover the picture-perfect St Enodoc Church, the resting place of the famous Poet Laureate Sir John Betjeman. As a child he enjoyed many family holidays in Trebetherick and also later as an adult. He celebrates the area in much if his work.

Between Daymer Bay and Greenaway Beach, discover Trebetherick Point. This rocky headland juts out into the estuary and here you can spot the remains can be seen of shipwrecks on the foreshore and old cart tracks that are cut through the rocks. National Trust land can be found adjacent to Trebetherick Point, dotted with sea pinks in summer months.
Our top picks for properties in Trebetherick
1 Higher Farm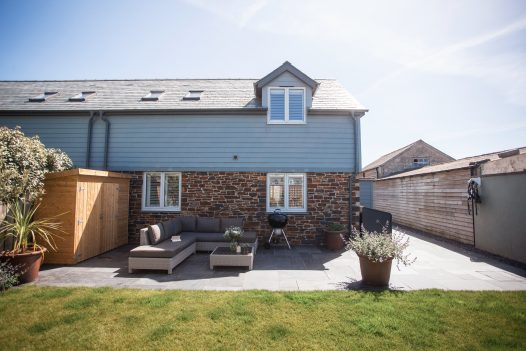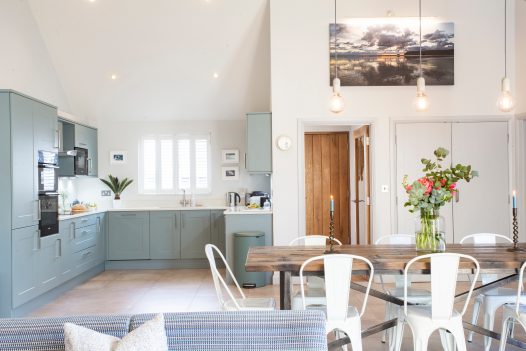 Located opposite Trebetherick Stores, this four-bedroom, dog-friendly retreat boasts stylish interiors and a private garden.
Appleby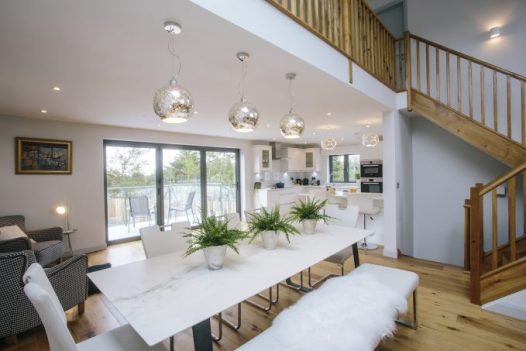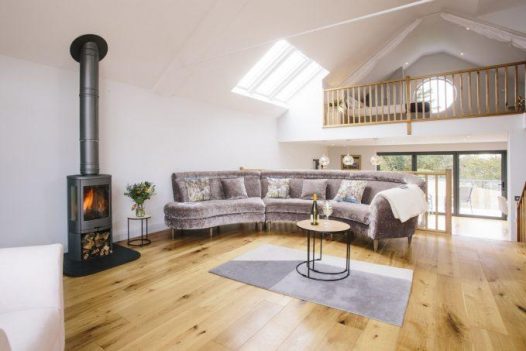 Located opposite Trebetherick Stores, this five-bedroom hideaway is full of quirky design flourishes (one dog welcome by negotiation).
Treperran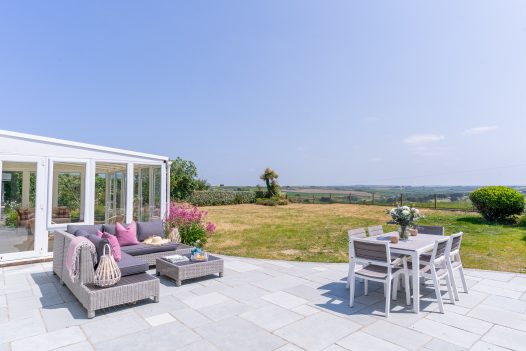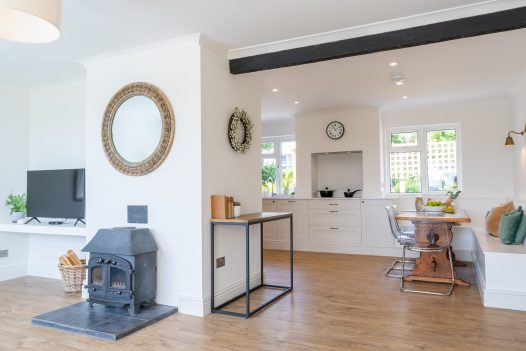 Located a few doors up from Trebetherick Stores, Treperran boasts three bedrooms and a vast garden with beautiful countryside views.
Mordros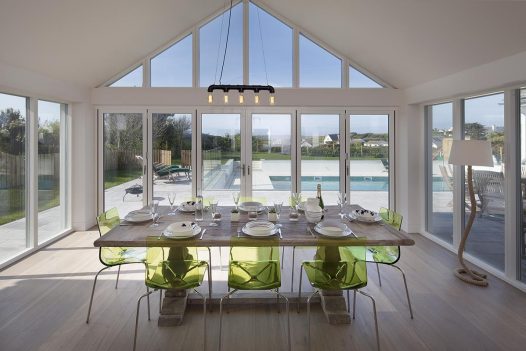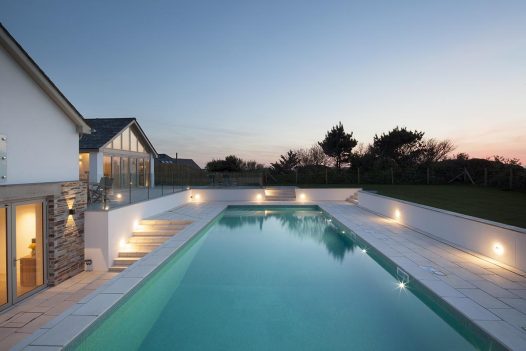 Located close to the St Moritz Hotel on the Greenaway, Mordros has five-bedrooms, a heated swimming pool and welcomes dogs.