We catch up with our friend George, owner of George's Surf School in Polzeath to find out more about the benefits of private coaching.
The ethos of George's Surf School is to create the ultimate environment for learning to surf through a culture of what George calls 'coaching without compromise'. This personal approach enables George and his team of instructors to teach people of all ages and abilities.
The school is accredited as an ISA/Surfing England Centre of Excellence and specialises in private coaching. If any of the following statements sounds like you or a member of your family, then a private lesson might be a fantastic way to spend time on your next holiday.
Adults who have always wanted to give surfing a try, or who have tried surfing a few times without success
Having a private instructor and using boards that are specifically designed for teaching adults provides the best chance of success. We create a learning environment that is tailored towards the individual, whilst our refined coaching programme is focused on development, and delivered by grown-up, professional instructors.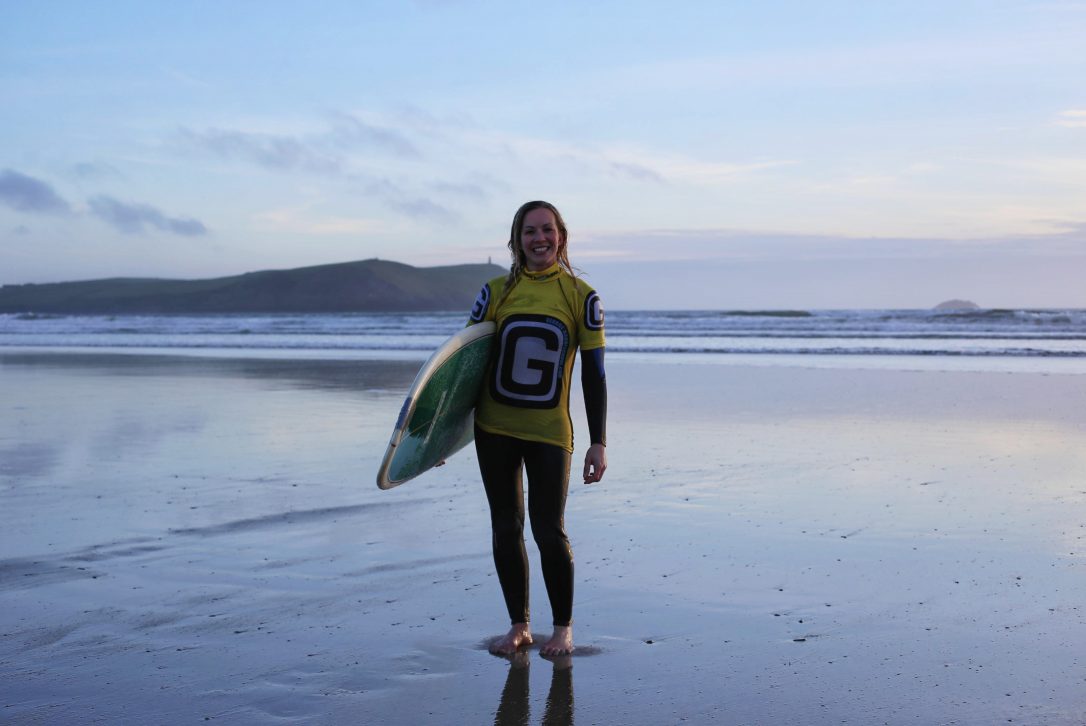 Existing surfers who have mastered the basics but are struggling to improve or just want to progress as fast as possible
Our instructors start by checking everyone's fundamental techniques to ensure they have the correct platform in place to progress, then work on a progression plan to create achievable, short and long-term goals. Our immersive surf courses offer the best opportunity to progress in the time you have available.
Young children who are building their confidence in and around water and are trying surfing for the first time
We have a specialist approach to introducing children to surfing. Working on the principle that every child matters, we focus on helping children to articulate their own bond with the ocean. We don't believe in teaching young children in groups of mixed age or mixed ability. Instead, we believe in fun, play-based, positive educational experiences, adapting to differences in the way that girls and boys learn. Overall, a child's experience of the ocean and learning how to surf should always be fun, inspiring and above all safe.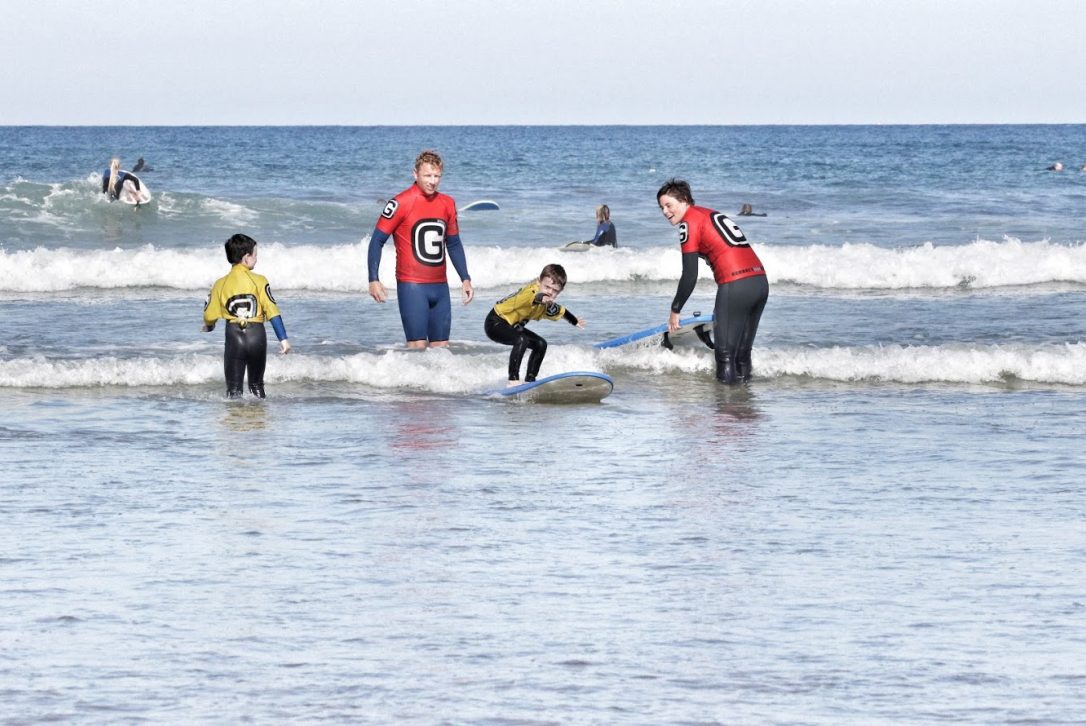 Anyone who would like to learn to surf but is nervous around the water and the ocean
This is very common and something we encounter on a regular basis. We work with individuals to help develop their confidence in the ocean, which in turn will improve their experience surfing. Our personal one to one approach ensures you are able to relax and have fun catching waves, whilst growing in confidence. For anyone who is nervous around the water we will discuss your concerns in advance of the lesson, and put your mind at rest.
Children or teenagers who struggle to focus or tend to hide in a group dynamic
One of the key reasons why we focus on private lessons is that it allows us to understand what each surfer wants out of their time in the water and ensures we can tailor each session to the needs of each individual surfer so it is always fun and engaging and everyone progresses.
Private guiding
This is the perfect solution if you can surf already and want to explore new waves and the beautiful Cornish coastline. We provide a personal and tailor-made programme with a private guide who knows where the best waves for the day will be found.
To find out more please visit the George's Surf School website.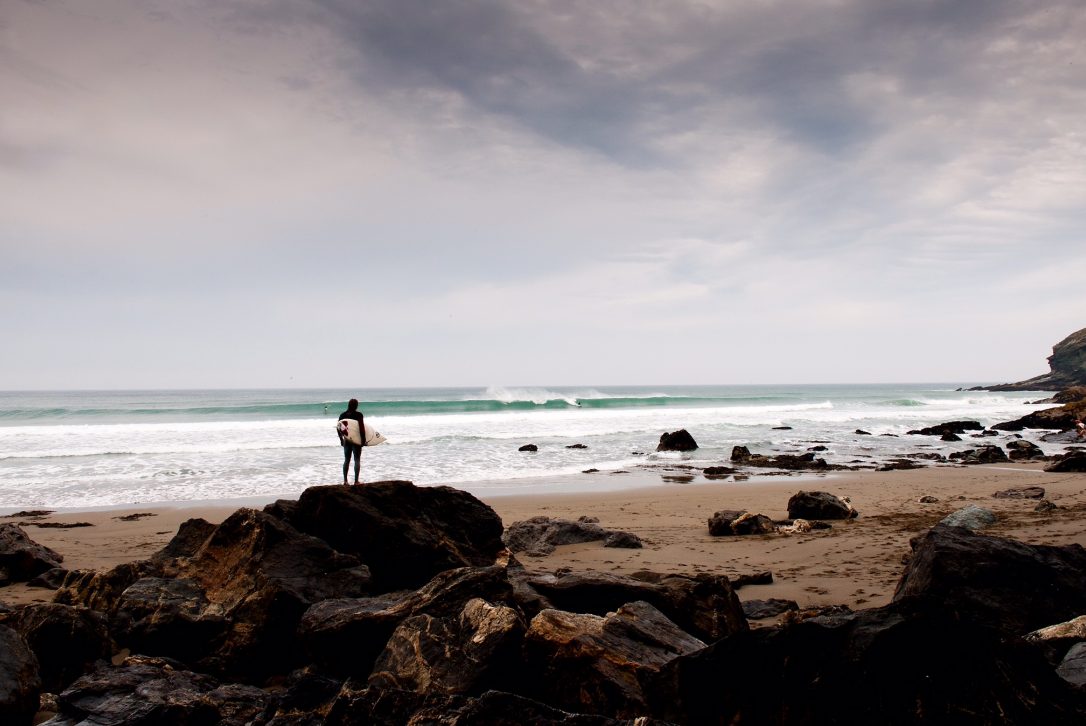 With fantastic surf, surf shops and secret spots to discover just around the corner, Polzeath is the ultimate destination for surfers.
We have a great range of beachside properties perfect for a surfing holiday. Take a look below.