If you can't imagine a holiday without your four-legged friend, no need to worry! We love dogs and know that our guests do too. We have a large range of dog-friendly properties to suit all group sizes and budgets. We run through our top ten.
North Cornwall has some of the finest beaches in the county and many are dog-friendly all year round. Rock, Daymer Bay and Porthilly always welcome dogs and Polzeath is dog-friendly between October and March. We have chosen a small selection of our dog-friendly houses that your pooch will love as much as you do.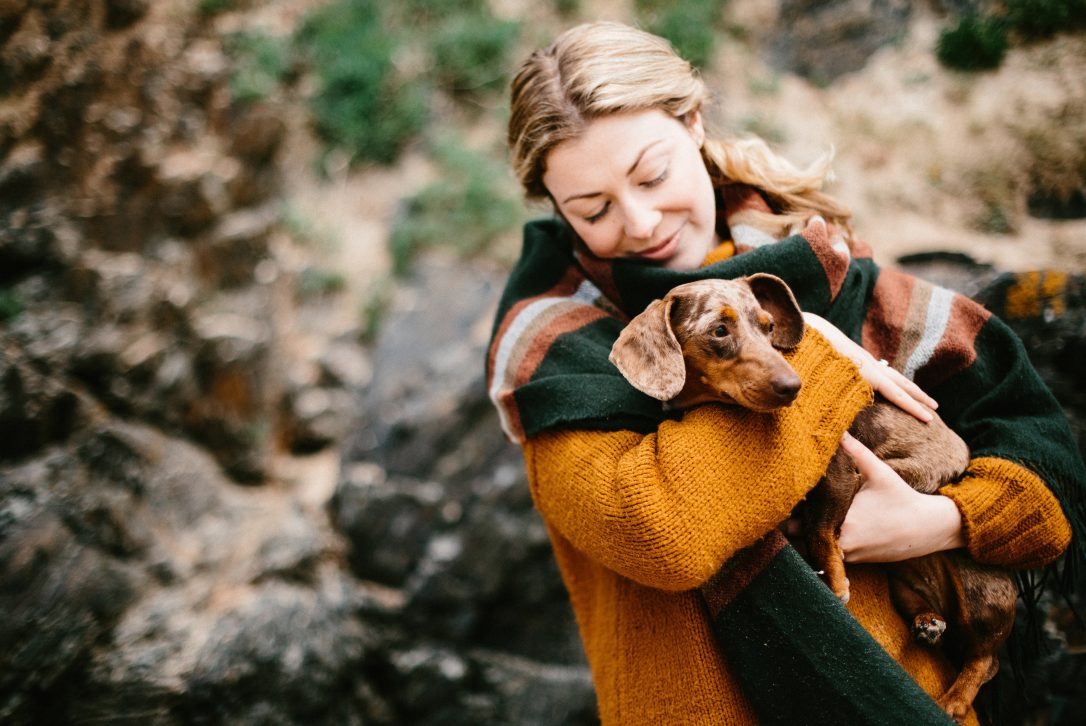 ---
The Crispin, Rock (sleeps 8)
From the moment you drive through the striking white archway at The Crispin, you can relax. This comfortable family holiday home is ideal for those holidaying with dogs. There is a utility room off the kitchen which makes a perfect doggy bedroom, complete with a low gate to keep your furry-friend in check. The large garden is well fenced, so your dog can be left to explore whilst you relax and soak up the Cornish sunshine. Rock beach is within walking distance and here there is plenty of room for your pooch to tire themselves out as they explore the sand dunes and bound through the long marram grass.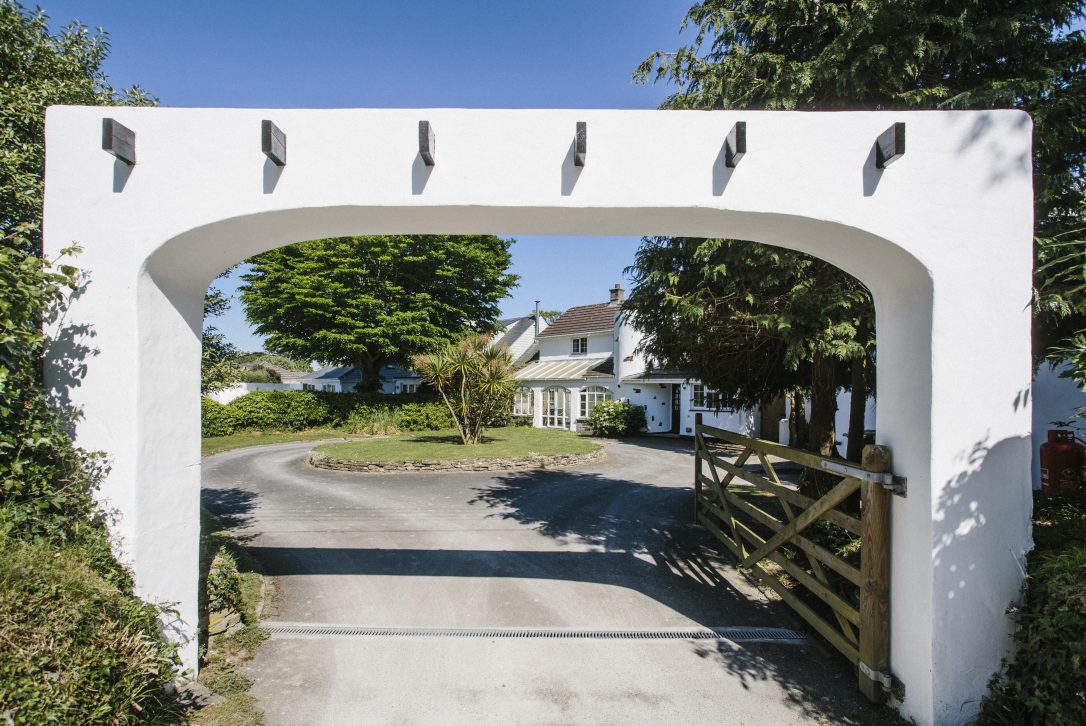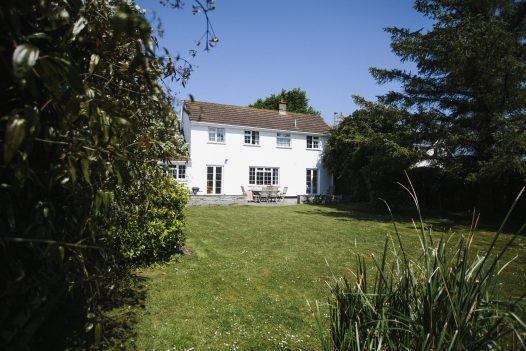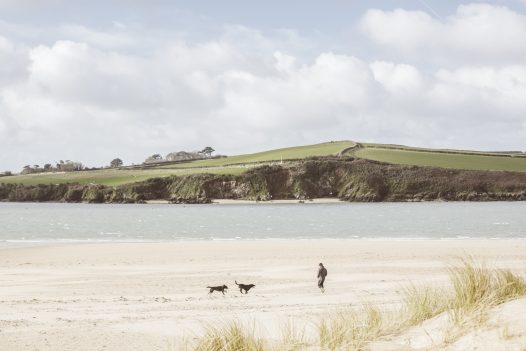 ---
Mullets, Rock (sleeps 12)
Overlooking pretty Porthilly Cove, this large home has been designed around the fantastic views. From Mullets you can get on to Porthilly beach in moments by just strolling to the end of the garden and through the garden gate. Porthilly is dog-friendly all year round and the shallow water is perfect for dogs to safely splash around, especially the ones of the shorter leg variety! From Porthilly you can walk along to Rock Beach and Daymer Bay.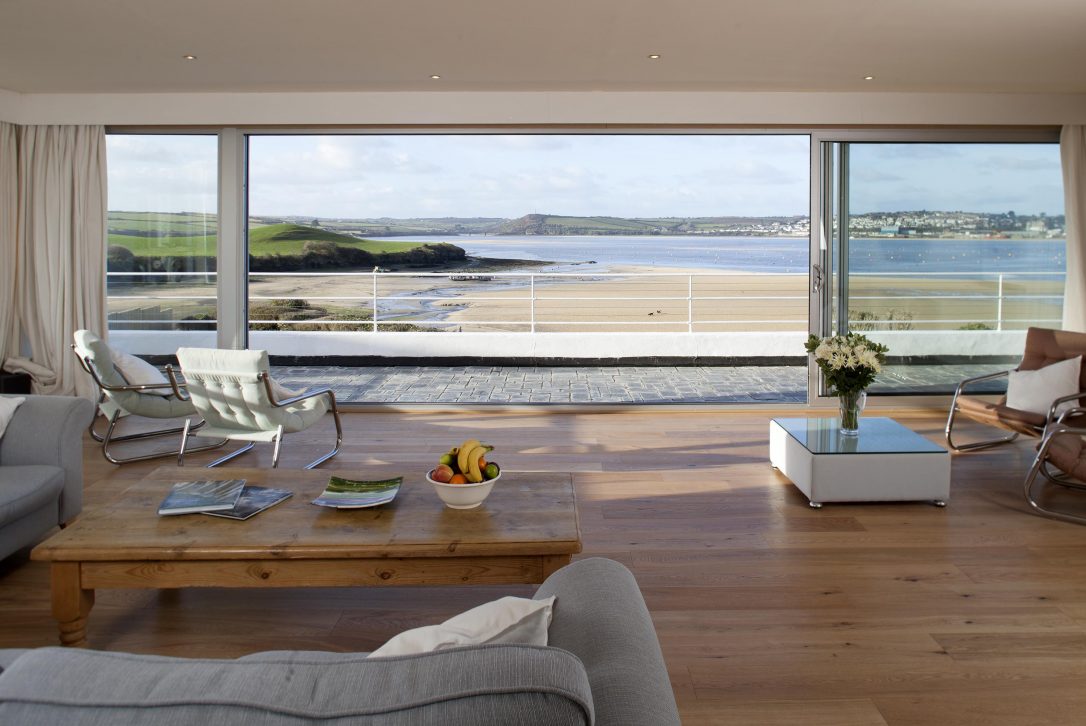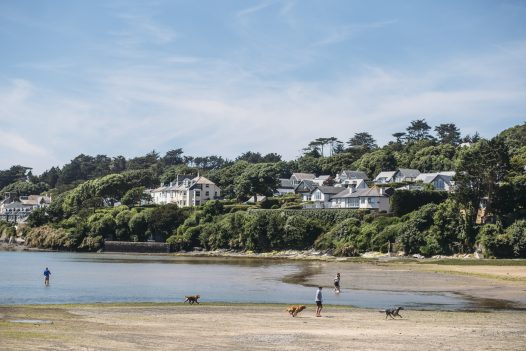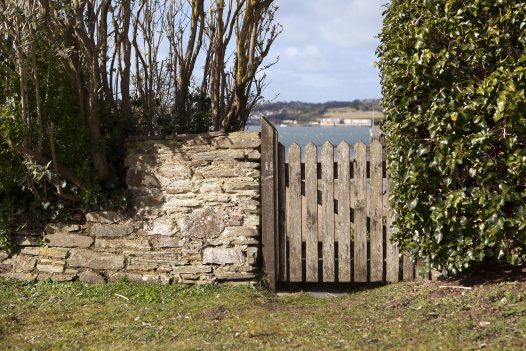 ---
Compit, Polzeath (sleeps 12)
Compit is a spacious and contemporary property that provides the perfect base for exploring all the local area has to offer. The South West Coast Path is just moments from Compit, from the path you can discover lots of beautiful beaches within easy walking distance. The nearby Greenaway beach is dog-friendly all year round and your four-legged friend will love dashing up and down the sand and splashing in the rock pools that line the shore.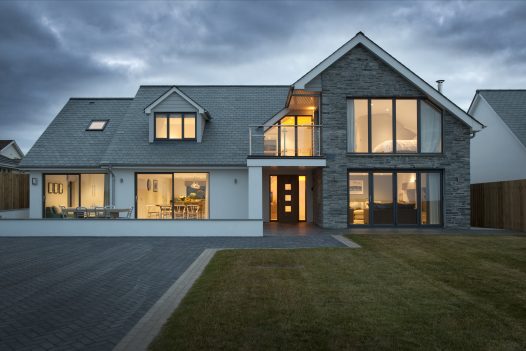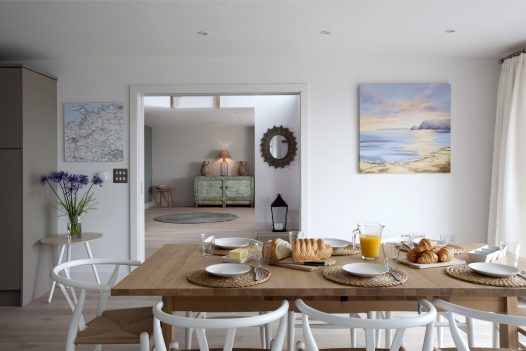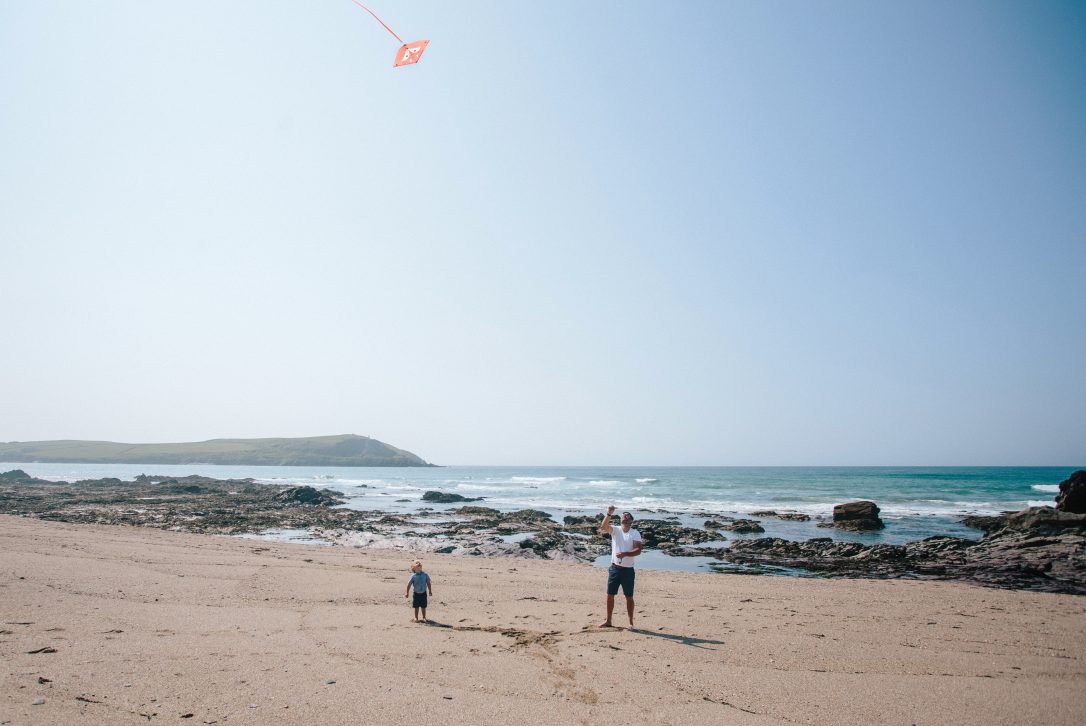 ---
Tamarisk Lodge, Daymer Bay (sleeps 6)
Tamarisk Lodge is tucked away in a quiet area just a short stroll from Daymer Bay. Hop over the style, cross the field and you will be on beautiful Daymer Bay in no time at all. Daymer Bay is popular with dog walkers, who at low tide enjoy the long stretch of soft sand that connects Daymer Bay and Rock beach. Back at the house, Tamarisk Lodge has a secure, fenced garden perfect to relax in whilst your dog explores and plays.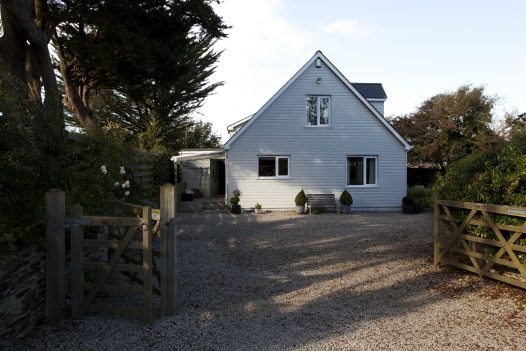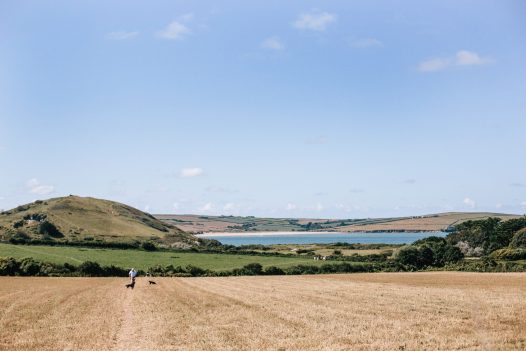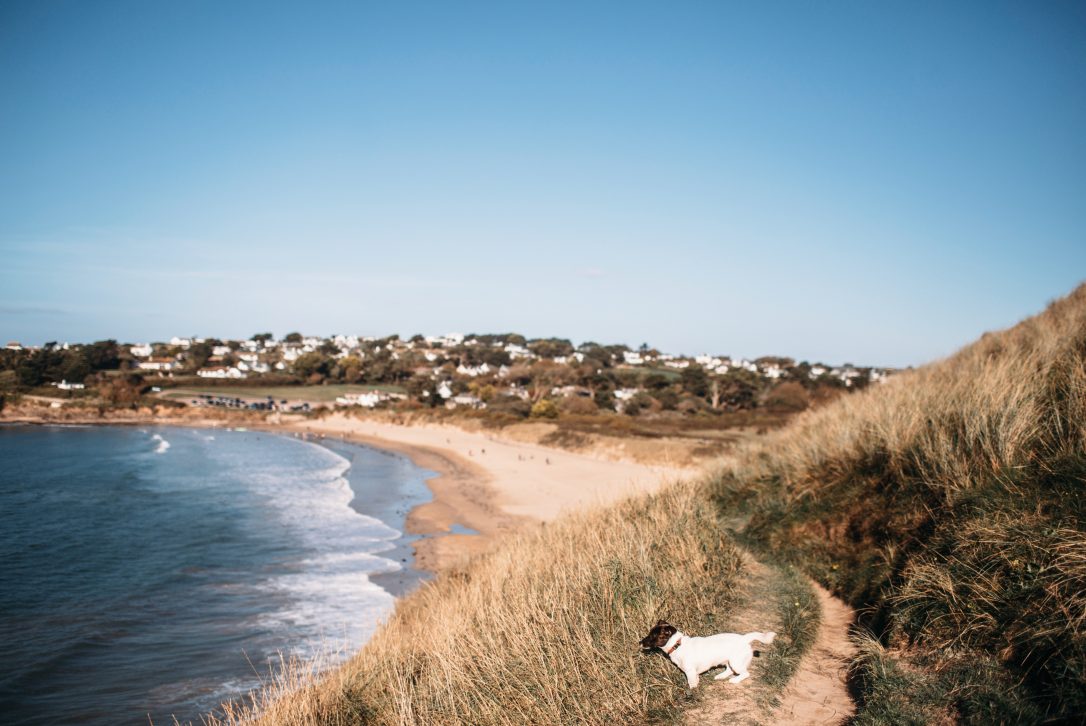 ---
Clifden, New Polzeath (sleeps 9)
Clifden has everything you could need for a relaxing holiday with your dog. At Clifden you are just moments from the coast path and acres of beautiful National Trust land. Take in the stunning coastal walk from New Polzeath to Pentire Point, a challenging walk which will be sure to tire out your pooch. At the end of the day enjoy a glass of wine on the patio whilst your four-legged friend explores the fenced garden.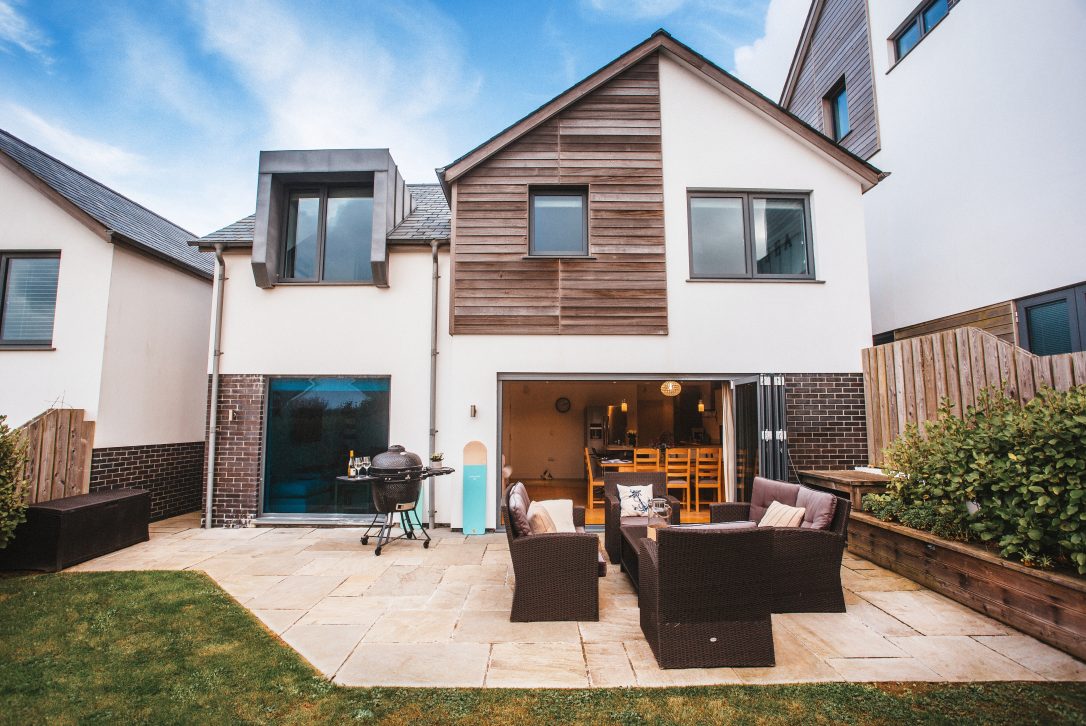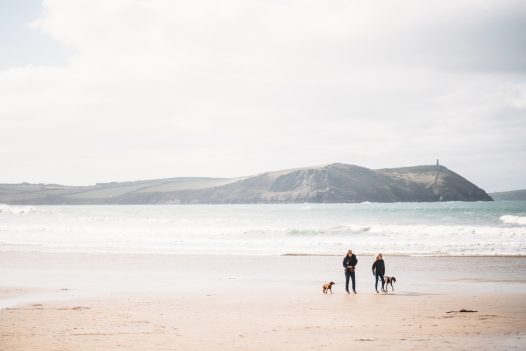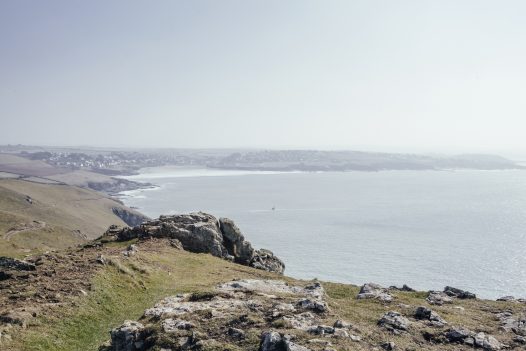 ---
Slipper Rock, Rock (sleeps 10)
Slipper Rock is ideally located to explore Rock and the surrounding area. This stylish base welcomes four-legged friends and has a sunny, secure garden. It's the perfect place to while away an afternoon, let the sun warm your face as you relax knowing you pooch is free to roam the garden. With beautiful dog-friendly beaches nearby as well as the South West Coast path, you will never run out of lovely walks to do together.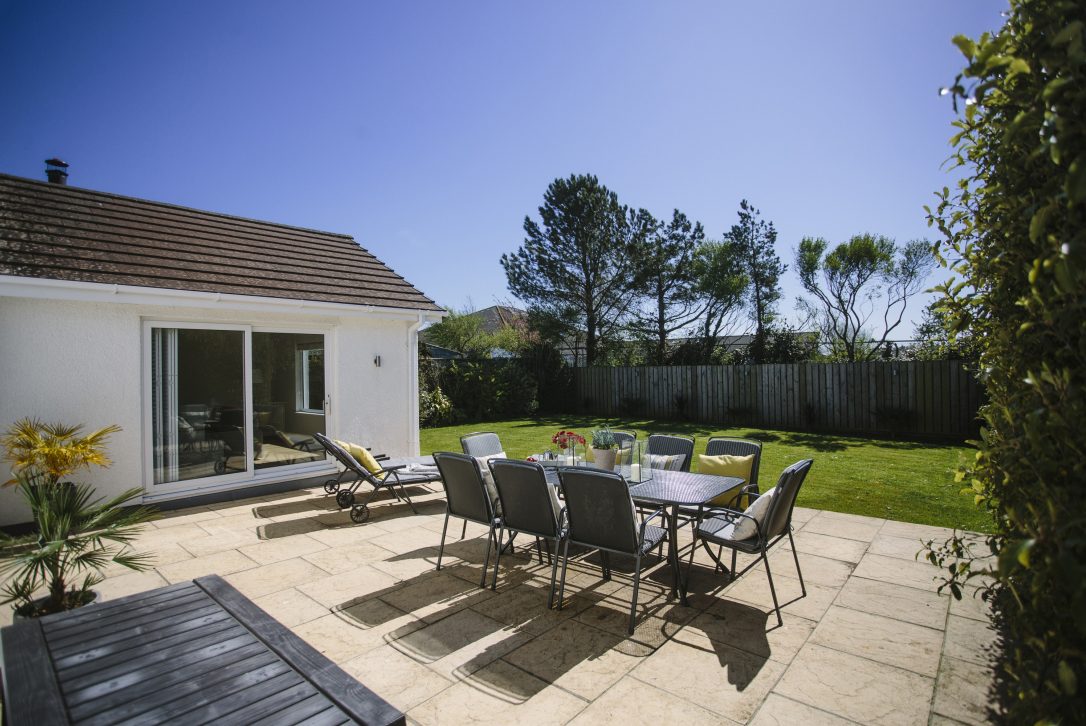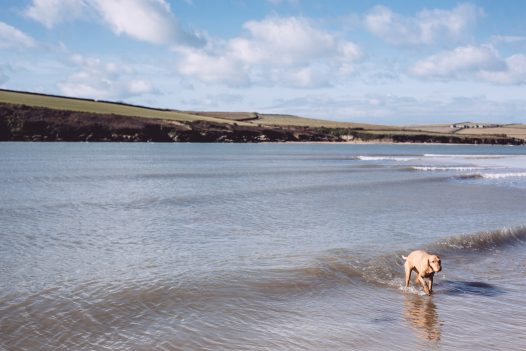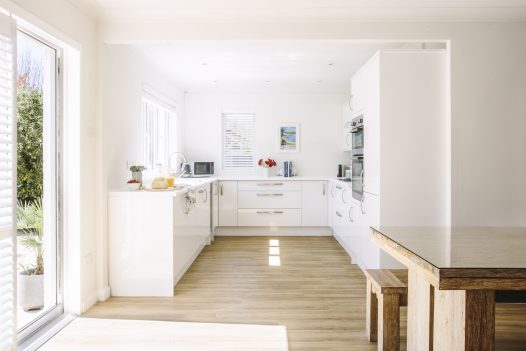 ---
Troy, Polzeath (sleeps 8)
Troy is situated in the most fantastic location. Here, you can enjoy breathtaking coastal vistas past the large garden towards Trevan Point. If you manage to tear yourself away from admiring the views, the South West Coast Path is easily reached from here. Join the coast path as it meanders down to lesser-known and dog-friendly Lundy Bay. Here you and your furry-friend can explore the beach and splash in the sea.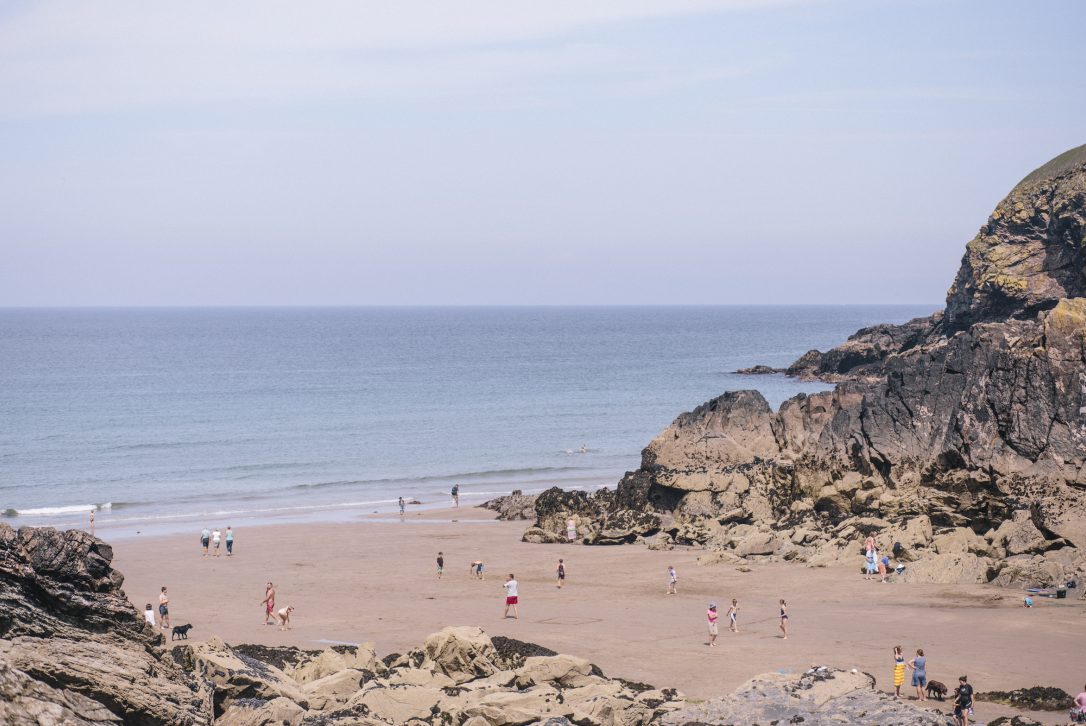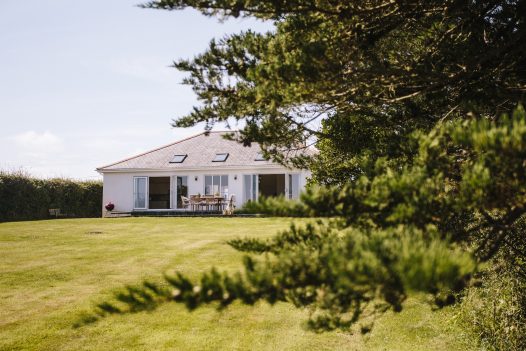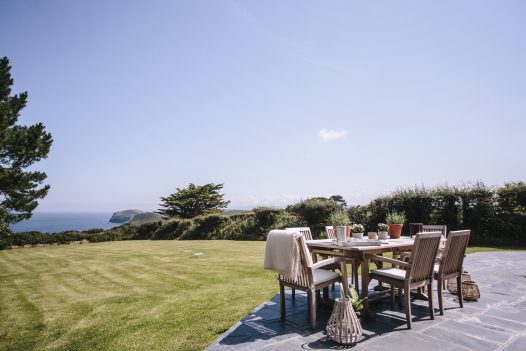 ---
Half Way Tree, Rock (sleeps 8)
Complete with a swimming pool (open May-September) and a beautiful mature garden, Half Way Tree is a hidden gem. Tucked away in a quiet area of Rock, this spacious house is within easy reach of all that Rock has to offer including the dog-friendly beach. Relax poolside or under the dappled shade of one of the towering trees whilst your pooch is free to run and play in the large grassy garden.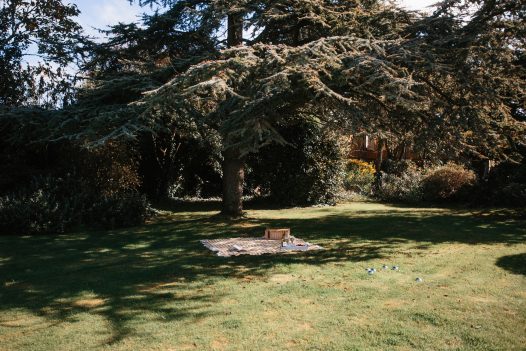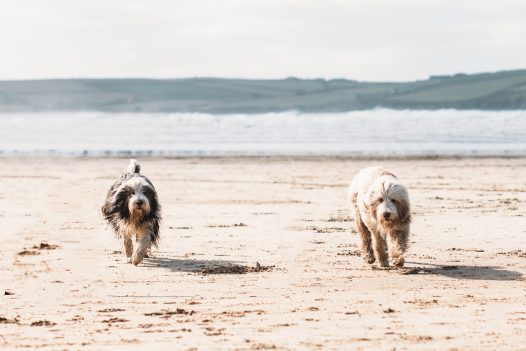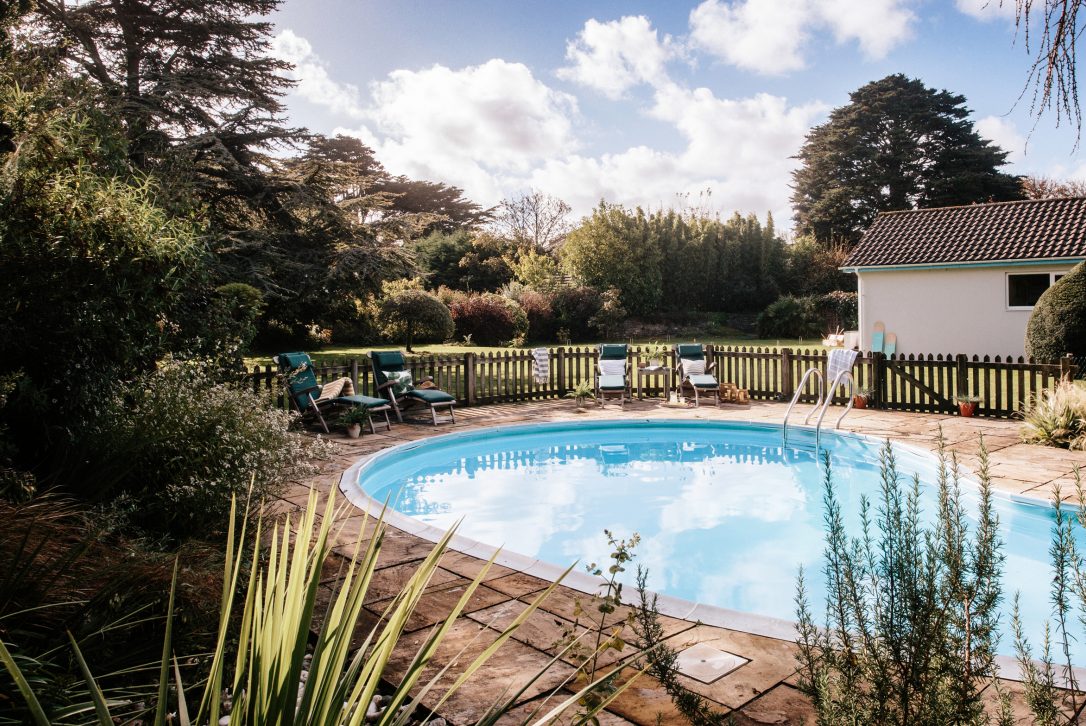 ---
Cribba, Port Isaac (sleeps 6)
Cribba is a spacious family home ideally located on the edge of Port Isaac amongst beautiful Cornish countryside. Stroll down to the pretty fishing village and let your dog cool off in the calm waters of Port Isaac beach. From Port Isaac you can connect up to the South West Coast Path to explore the dramatic and rugged North Cornish coastline.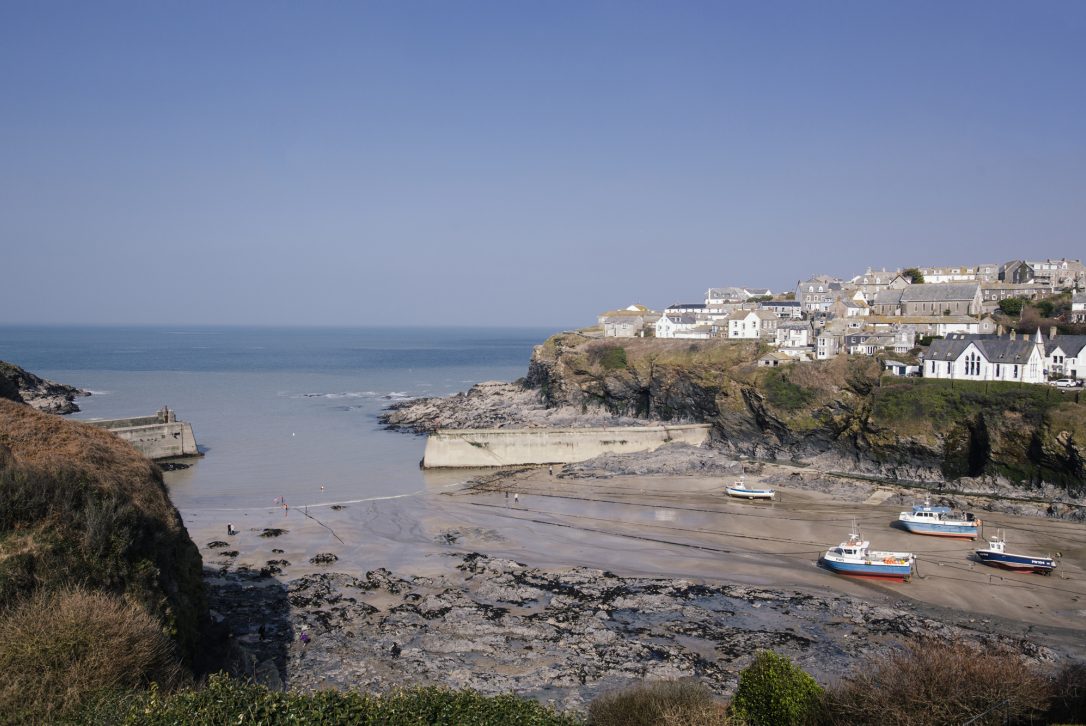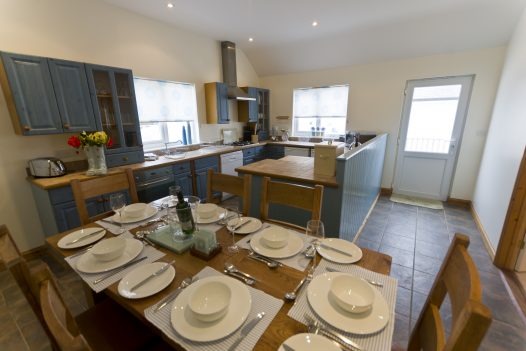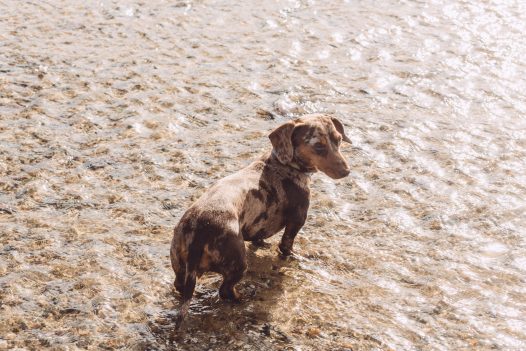 ---
Rockhaven Manor, Rock (sleeps 12)
This impressive manor house is an ideal base for a family holiday with man's best friend in tow. It's easy to join the footpath that leads to Porthilly beach and you can continue along the sand to meet Rock beach. Whilst in Rock why not stop for some lunch with a view? The Blue Tomato Café and The Rock Inn are both dog-friendly and have fantastic views across the estuary.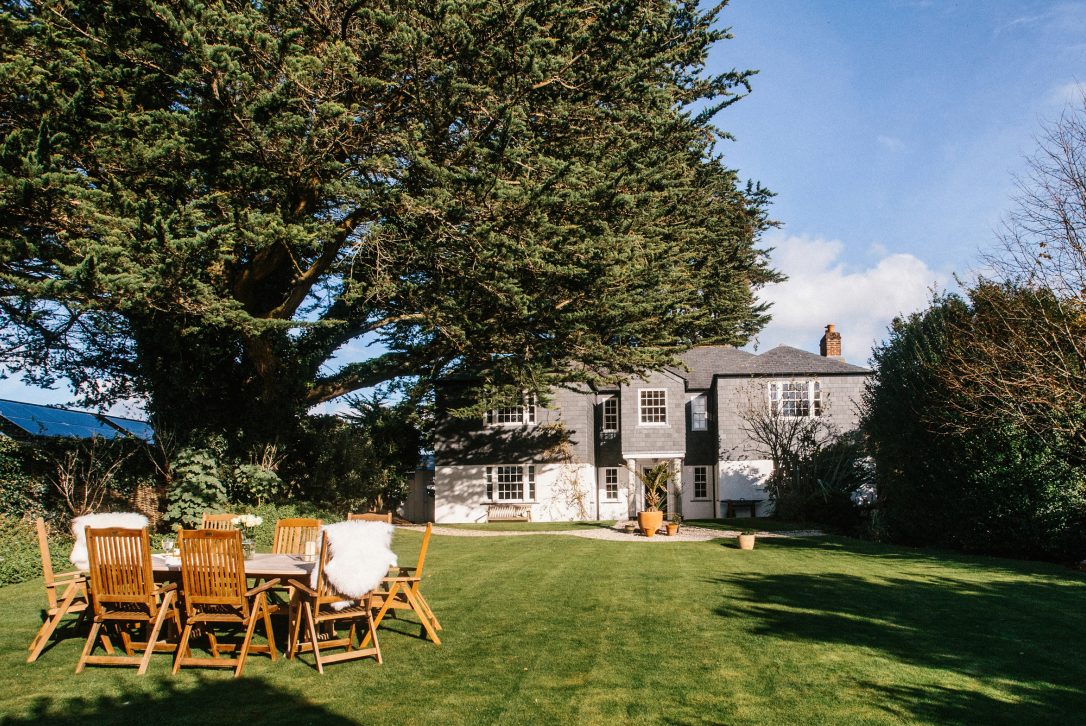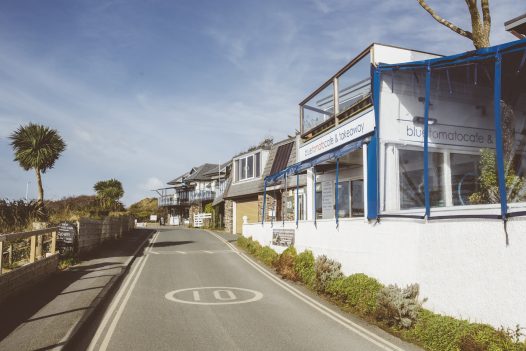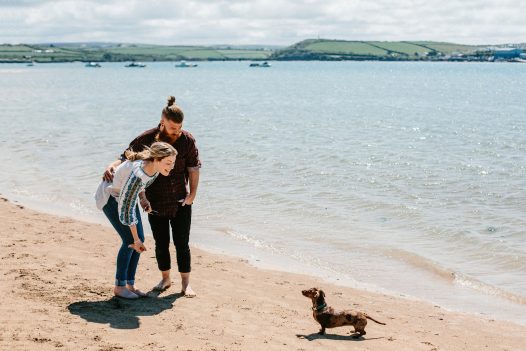 ---
With 48 properties that welcome dogs, you and your four-legged friend will be spoilt for choice. Browse our full range of dog-friendly properties here.